With Auction Day fast approaching, we sit down with each of the couples to talk about their futures and their favourite rooms in the first of two exclusive Block Shop retrospectives.
We've tuned in nightly, cheering them on as they renovated five stunning apartments for auction. When Scotty calls, "Tools down!" for the last time, and the Challenge Apartment is complete, our Blockheads will have renovated a whopping 95 rooms – a Block record.
While it must be like choosing from amongst their children, surely they must have their favourites…
"The kitchen!" Kingi announces, almost before we've finished asking the question.
Caro agrees. "We just feel it brings the whole unit together and makes it a home. We picked the kitchen back in Week Two, and we couldn't have picked it better. When we put it in, it was really like the final piece of the puzzle. It brought the whole unit together."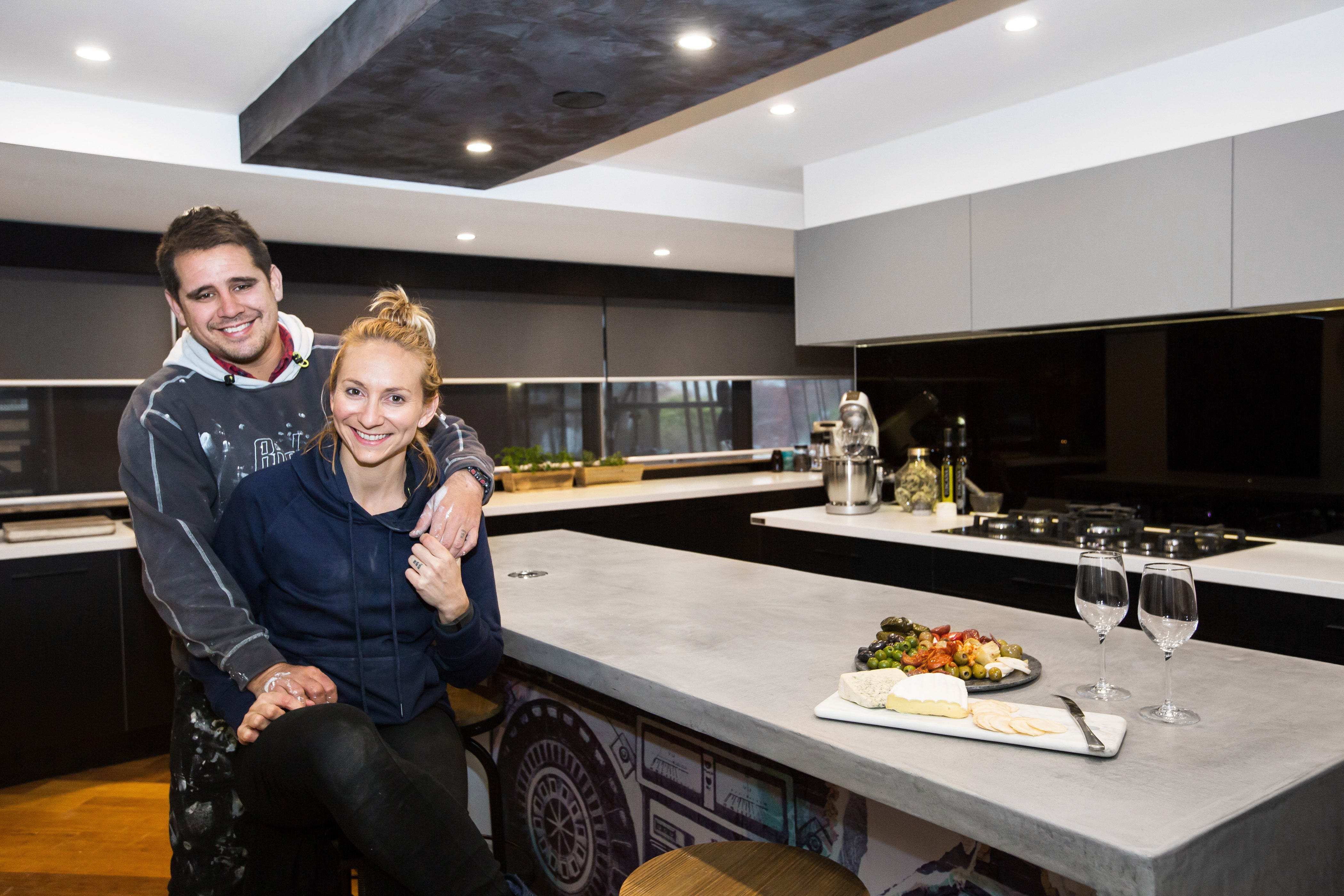 Flashback: We spoke to Caro and Kingi about their winning kitchen. Read more about it.
"I think our living area is my favourite room," Ebony says. "It was a real turning point for us, I'm excited that it's one of the first rooms you see when you step out of the lift, and I think it will be used a lot by the owners."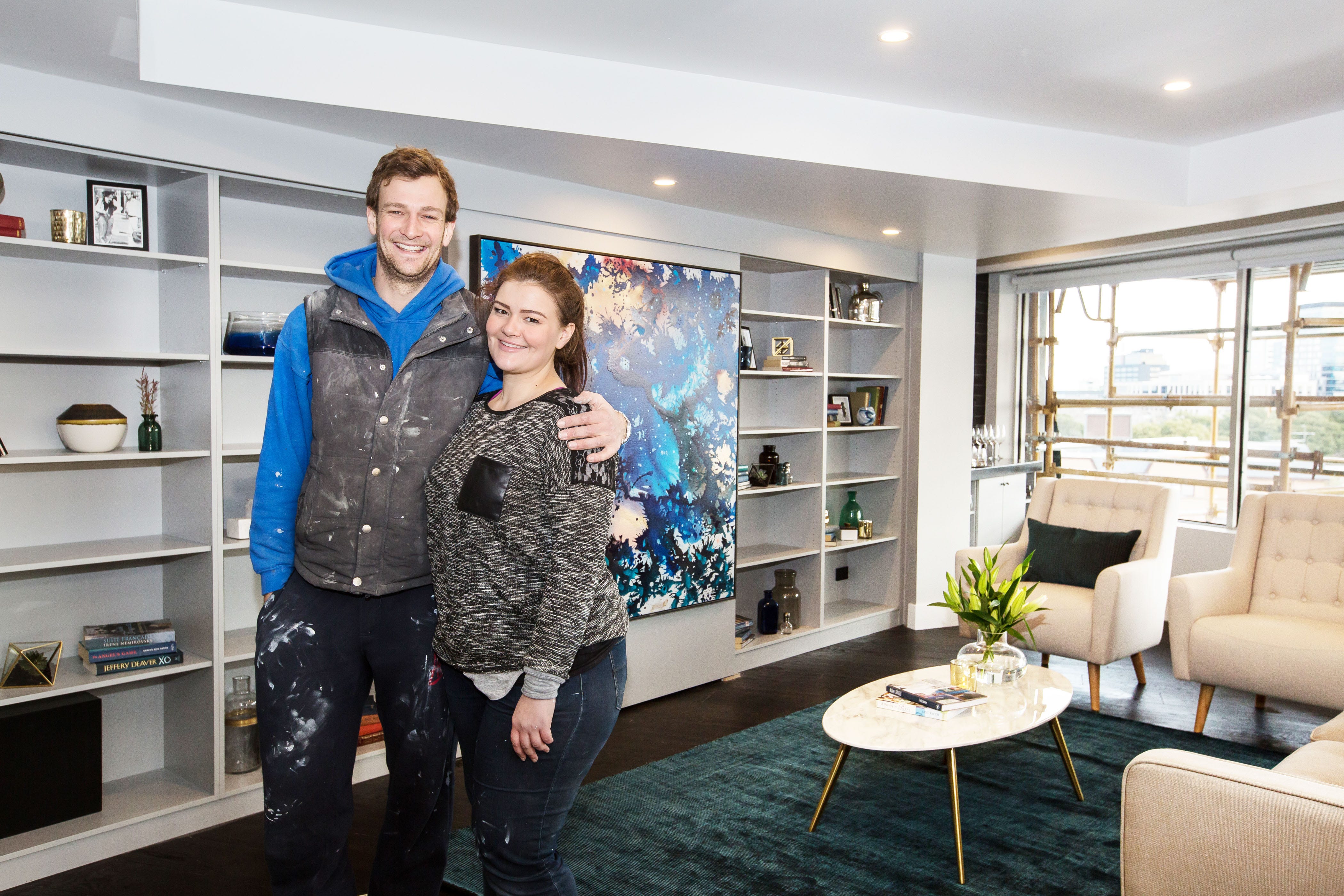 One of Ebony's favourite aspects is its art. Katie McKinnon's 'Golden Jellyfish II Acrylic and Gold Mica Flake on Canvas' appears alongside black-and-white Christopher Pillitz photographs from Lumas Gallery.
Flashback: Read what Luke and Ebony had to say about their winning living room.
"I think my favourite room is the master," Shay says. "I love the whole suite, the master ensuite and the bedroom, all working together. You can kind of go in there and hide away."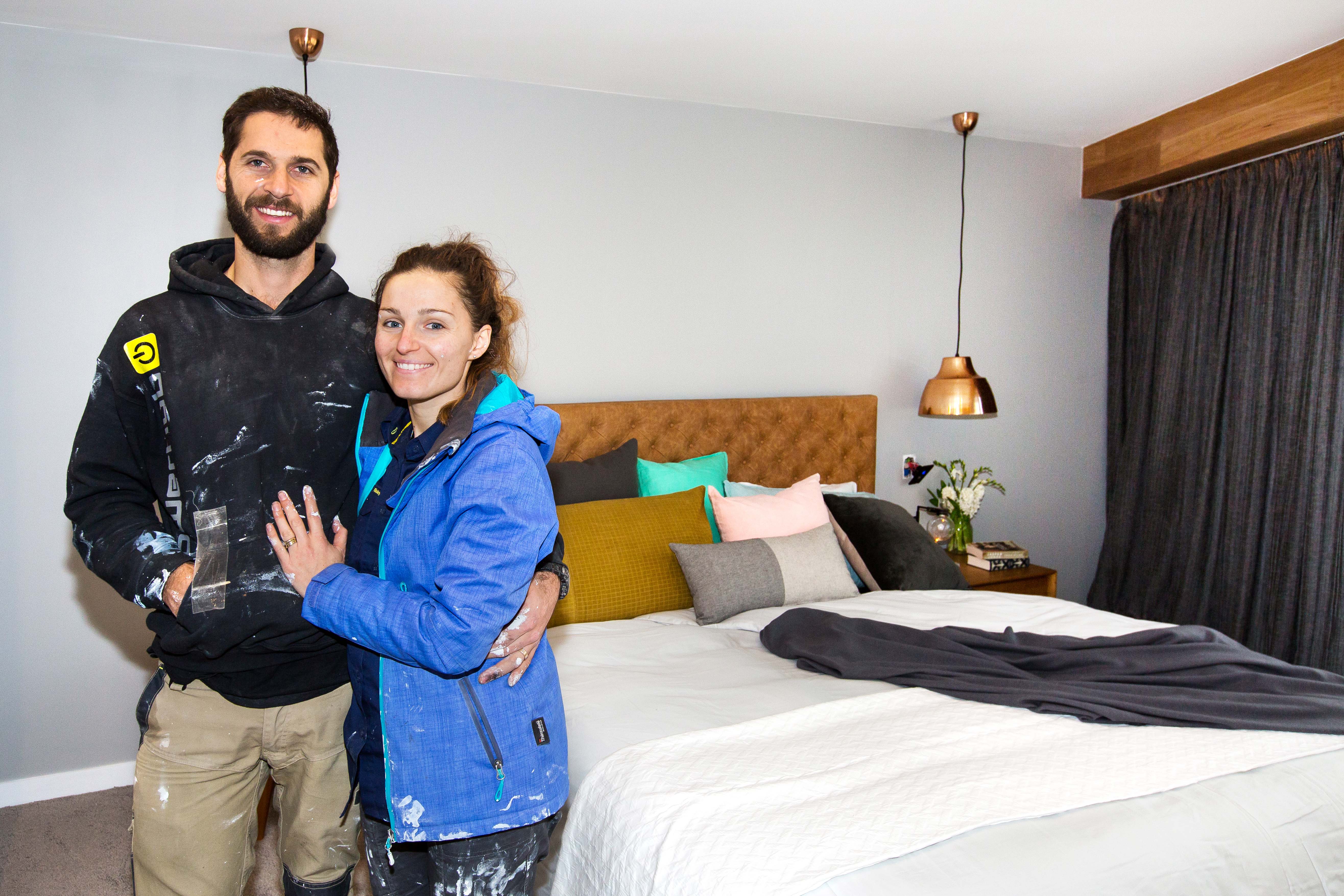 Their winning master ensuite established our penthouse duo as a force to be reckoned with. The choice to opt for timber and brass showerheads, coupled with timber pendants was inspired.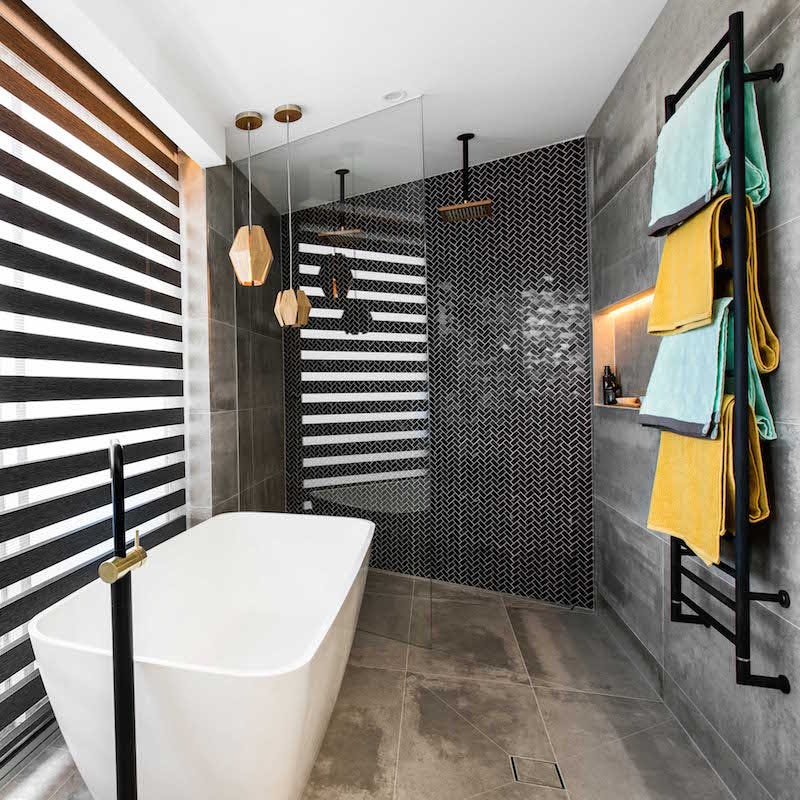 Whitney is also fond of her master bedroom. She loves the colour palette and the use of timber throughout – their wooden stools and lamp are available now.
"I find it's really sophisticated," Whitney explains. "It pretty much sums up our whole style."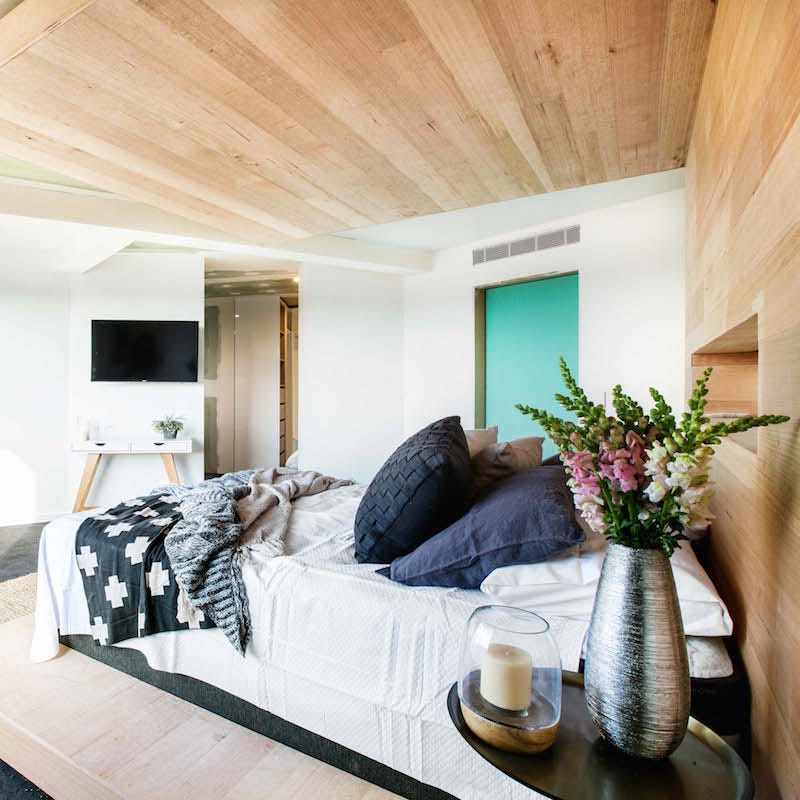 It's no surprise that Vonni favours her master bedroom, awarded a perfect score from our judges. The space was praised for treading the knife-edge between feeling trendy and timeless. In it, the ladies proved they have an eye for furniture and artwork.
"I think it's something that The Block has never seen before. Actually, I know it's not," Vonni says with a laugh. "I've been watching the show for years and I know our design, textures, and what we created in that space is something that's never been seen."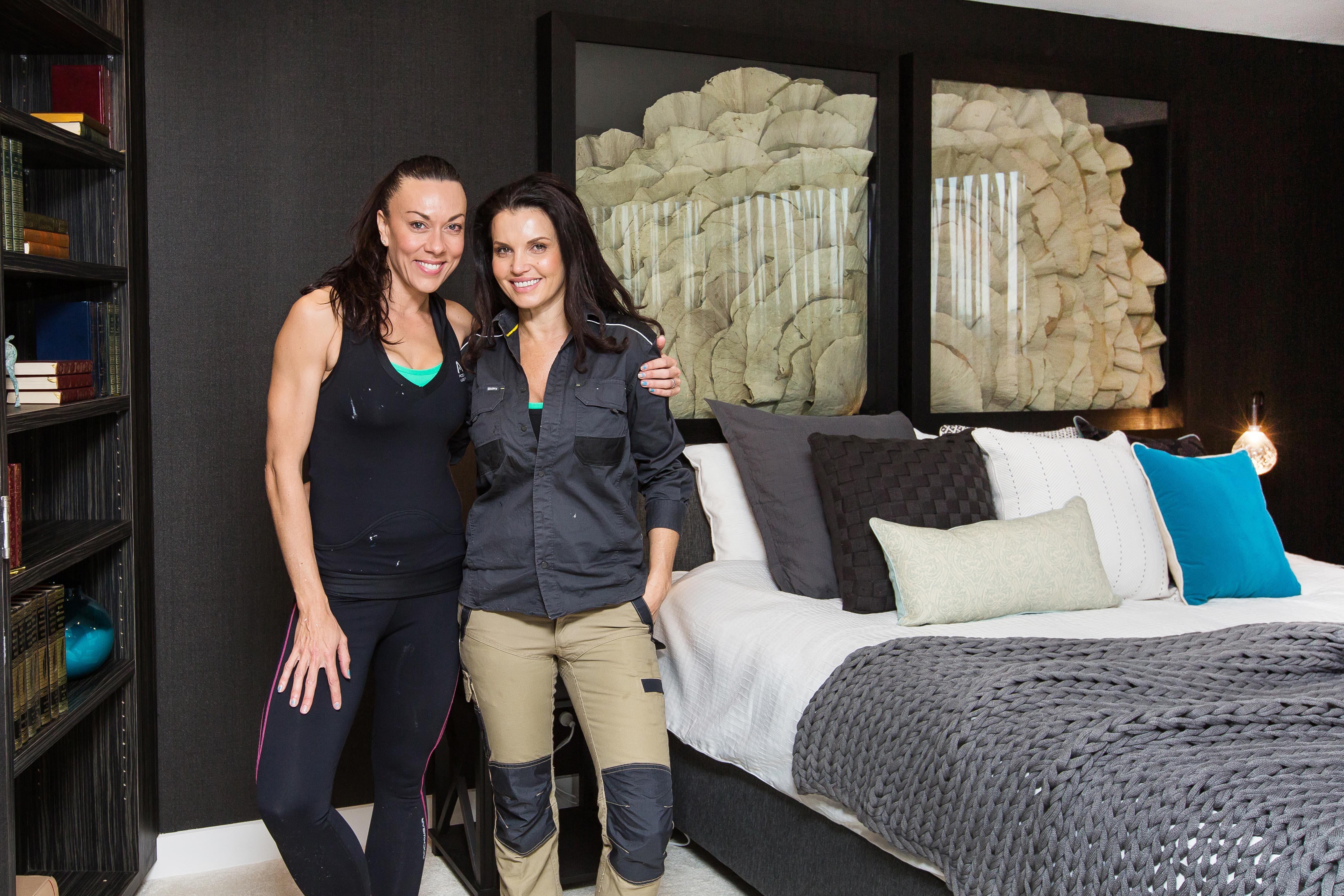 Flashback: Suzi and Vonni revealed what makes a perfect room after their master bedroom win.
Now that they've lived and breathed The Block, we wonder, will they ever consider slipping on a pair of boots and giving it another crack?
"If you'd asked us halfway through, we probably would've said, 'No,'" Shay laughs.
"Then we fell into a routine, and as we worked it out, it got easier," Kingi chimes in.
Caro explains that by then, you know the process, you know what needs to be done, and when it needs to get done by.
The others agree.
"Now that we're out the other end, and we can see how it all works, we'd be at a huge advantage if we did it all again," Shay says. "We wouldn't hesitate to say, 'Yes.'"
"Once you do a Block, that's when you feel like you can actually tackle it," Ebony says.
Vonni is less ready to commit. For her, it's a question that will need to wait until after the Auction for its answer.
"I can't answer that honestly now. Without a win? Probably not. If you ask me after a successful auction, I will probably say, 'Yes!'" Vonni laughs.
If you're feeling nostalgic, you can revisit every room from this season's Block and purchase your favourite items from each.