Artist Diana Miller takes us through her creative process of designing and painting a commissioned piece of art.
I was approached by a lovely Sydney lady and her interior designer in winter this year to create a custom artwork for an investment property in Byron Bay. The interior designer sent me a mood board of fabrics, colour swatches and samples of paintings the client liked and then it was up to me to realise the vision of an abstract painting that employed dirty reds and a spot of antique green.
I have to say this one was a real challenge at times and it has taken a while to get there, but I am finally very happy with it.
Here is a photo diary of the stages, good and bad, of this piece, which I have just realised does not yet have a name!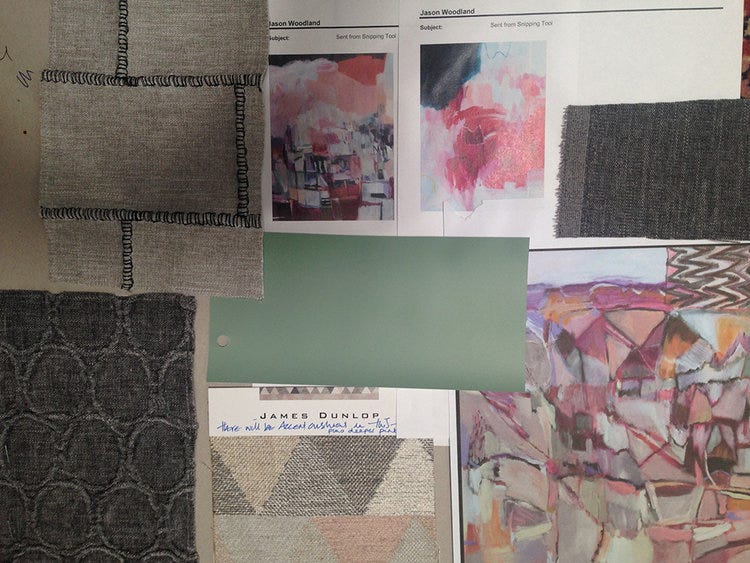 The mood board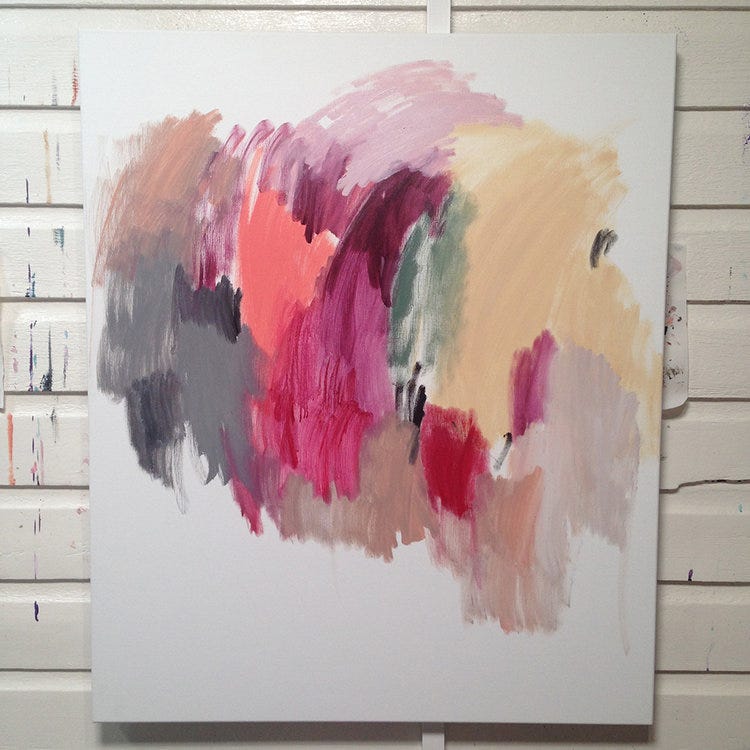 Starting with colour
And more colour. Funny, when I look at this now I wish I had kept this version as a painting of its own.. I love the freedom of it!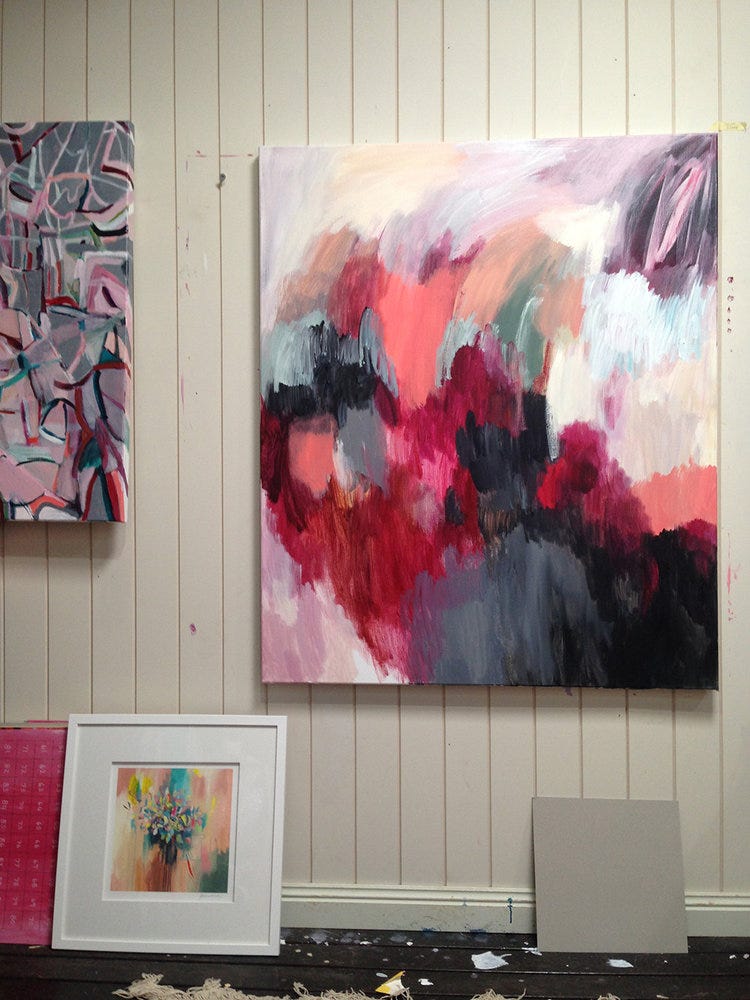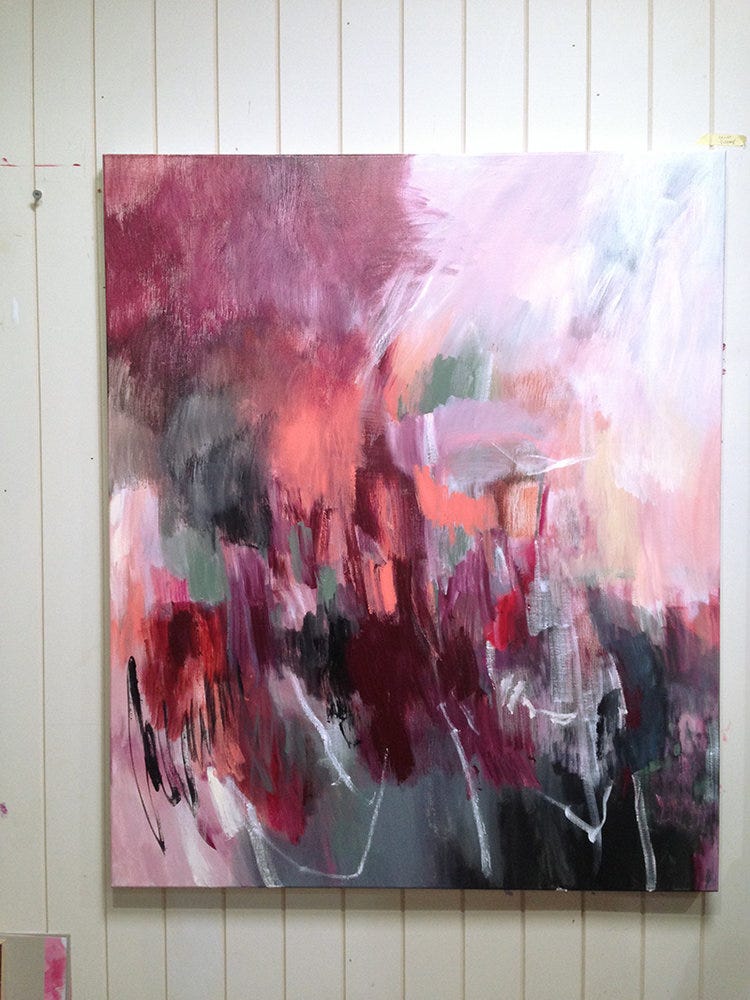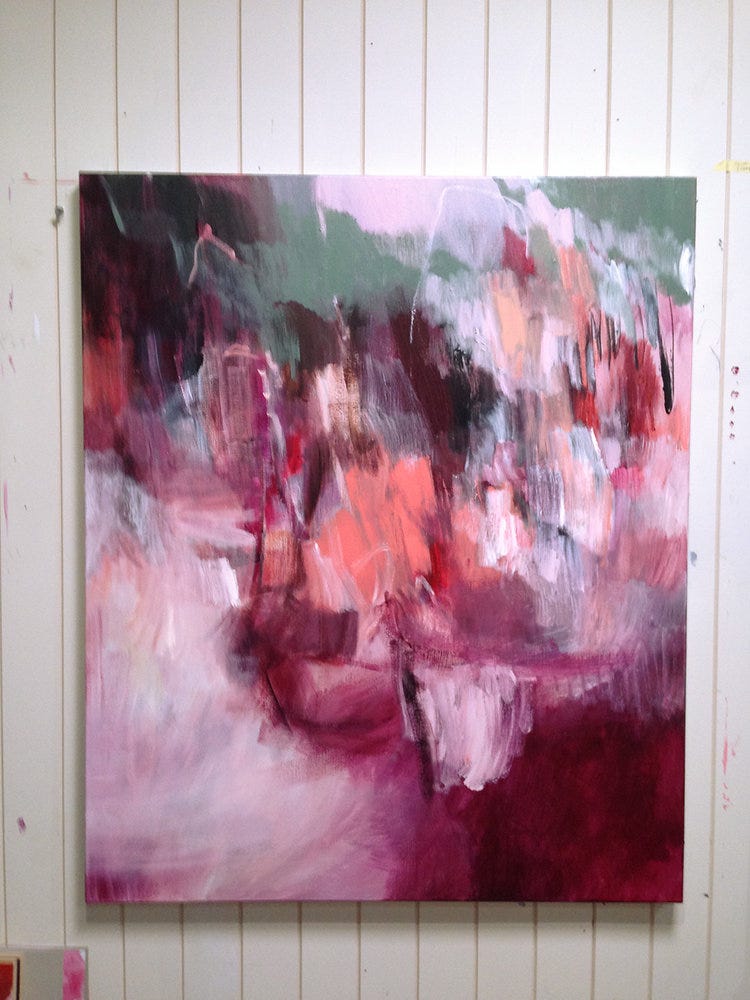 This is when I really started to hate where this was going!
Yup, hating it...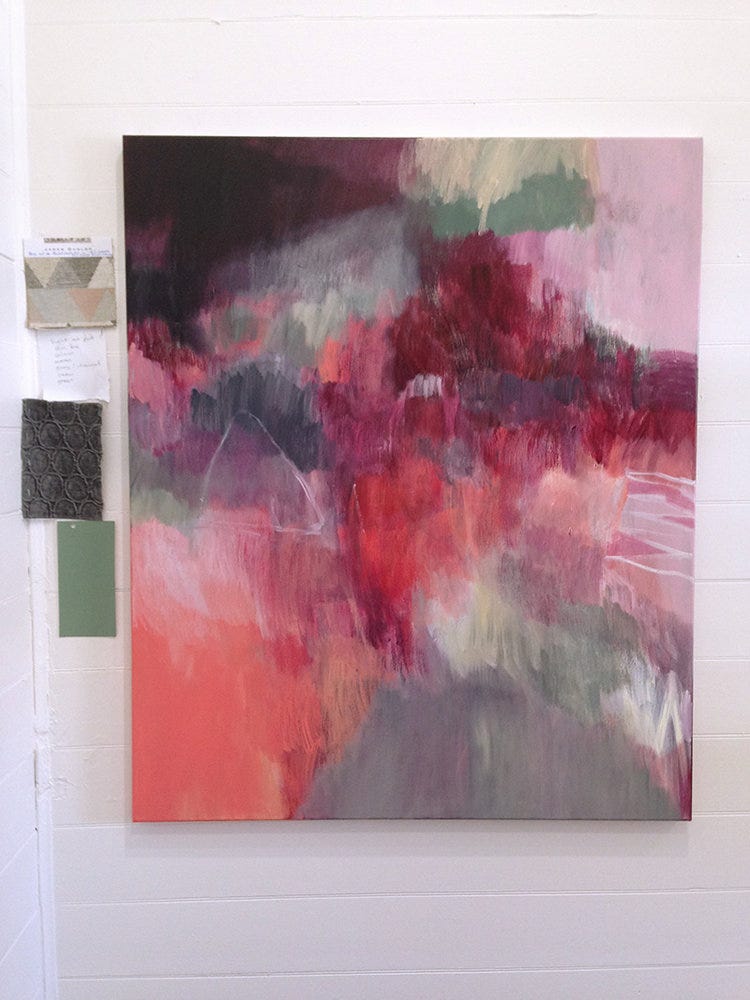 Trying some shapes but unsure.... so I call the Client and we arrange to meet in the studio for a progress chat on her holiday up from Sydney...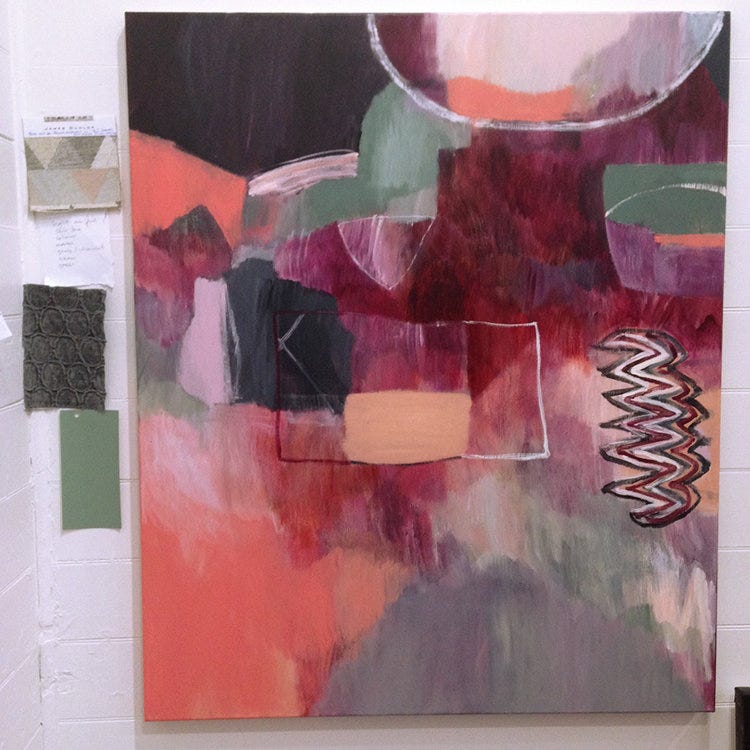 Time to tone some of the geometrics back a bit...
And there it is... the almost completed product... hopefully its not far off!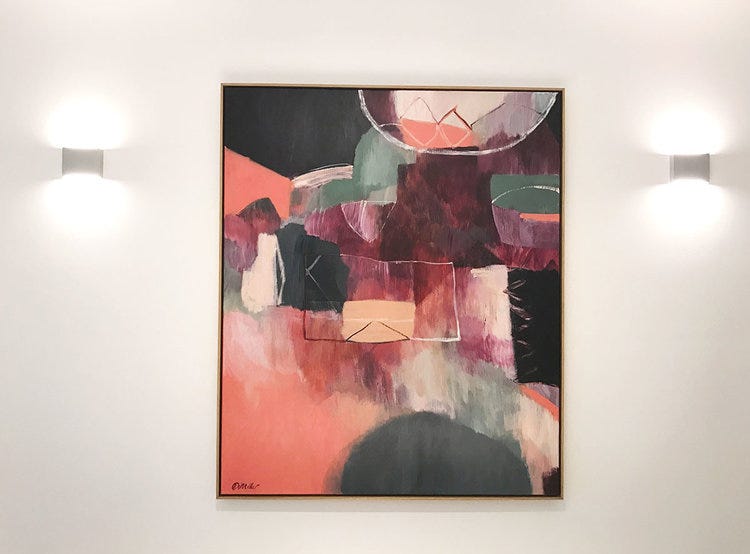 And hanging in it's new home....
To view Diana's range of artworks, click here. Or to arrange a commissioned piece, contact info@theblockshop.com.au