Their luxe range of towels and bathroom accessories are to die for. We catch up with Carla Williams, one of the faces behind Ziporah Lifestyle.
How did the line come about?
Ziporah Lifestyle started because we realised there wasn't much out there, with regards to high-quality, colourful bathroom towels. We couldn't get what we wanted - so we set about trying to change that. And we did!
/media/blog/ZIPORAH_designers_2017.jpgZiporah designers Carla Williams and Roanne InnesZiporah designers Carla Williams and Roanne Inneshttps://www.theblockshop.com.au/store/brand/ziporah-lifestyle
Your towels are really different to a lot of other products out there…
Thanks. Back in late 2014, we started to incorporate 'metallic modal' into our bathroom towels, and Lurex to our bath rugs. At the time, no one else was doing this in multi-coloured towel ranges. Modal is an amazing fibre - it's 50 per cent more water absorbent than cotton, it resists shrinkage, dries quickly and provides a metallic sheen when sheared. Plus, it has a silky feel, which is really lovely against your skin.
How did you decide what types of products to include in your range?
We started with bathroom staples, such as bath sheets, towels and hand towels. We wanted to include things that we ourselves use in our own homes and bathrooms. We then brought in our geometric floor rugs shortly after.
We love those!
Thanks! They continue to sell out, as there's just nothing like them on the market anywhere else.
Do you guys also do beach towels?
We do. People kept asking us, 'When are you going to make a beach towel-only line?' Hence, our Oceanus towels, which we designed and based on the geometric hexagon shape. They include our signature cotton/modal-blend weave.
Where do you get your design inspiration from?
The Novus Luxuria towels were inspired by the use of metal for decorative effect from the ancient Roman Gods. We also take inspiration from today's high fashion and architectural interpretations.
Tell us more about your ancient Roman influence…
We're fascinated with Roman tiling, and the use of colour and geometry in tiled work. The Romans were also remarkable metalworkers, and this inspired us with the incorporation of metallics into our towels, and super-sparkly Lurex into our rugs. Our first design was 'Fidelis,' which means 'faithful and true,' and it's still our best-seller for these reasons.
Are there any places that inspire you?
Our 'Oceanus' beach towel collection invokes treasured personal memories of days spent in The Hamptons [in the States]. Also, hot, salty days by the sea, feeling sun-drenched and relaxed in Malibu. And the clear blue waters, white sands and the endless horizons of Australian beaches.
Do you have any favourite beaches?
Yes! There are so many we adore, but if we had to pick only three, they'd be: Whitehaven Beach in the Whitsundays, Wategos beach in Byron Bay and Paradise Cove in Malibu. These beaches were the inspiration for our Oceanus beach towel range as well.
Are there any homewares designers you particularly admire?
There are so many talented designers - just take a look at the great talent on offer through The Block Shop! We adore anything by Kelly Wearstler - everything she creates is totally unique, visually mesmerizing, and simply amazing. Her talents are without bounds. On the Australian-front, we've always admired Bonnie and Neil for their beautiful screen printed treasures - they're distinctly Australian, and lovingly hand-created. We also love anything created by Jardan: they're true originals, who believe in quality and enduring design first and foremost.
Which designers do you like to follow on social media?
We enjoy following creators and designers (and the retailers who champion them) who have a sharp "eye" and craft their products in high-quality materials. Fashion designers are always so exciting to follow as well. Who doesn't love a daily hit of Alessandro Michele for Gucci or the latest street-style? Basically, anyone who makes us dream, feel inspired, or desire their creativity gets a huge tick from us.
How do you get inspiration for your colour schemes and designs?
It usually begins quite organically, and unexpectedly. If you think too hard about it, the inspiration never comes! Travel is always a great source of inspiration and we never return from a journey without notebooks bursting with drawings, new ideas and creative enthusiasm. It's always true that nature never gets it wrong, and a lot of our motivation for colour stems from simply observing natural life and the flora, fauna and geographical wonders associated with a certain place and time.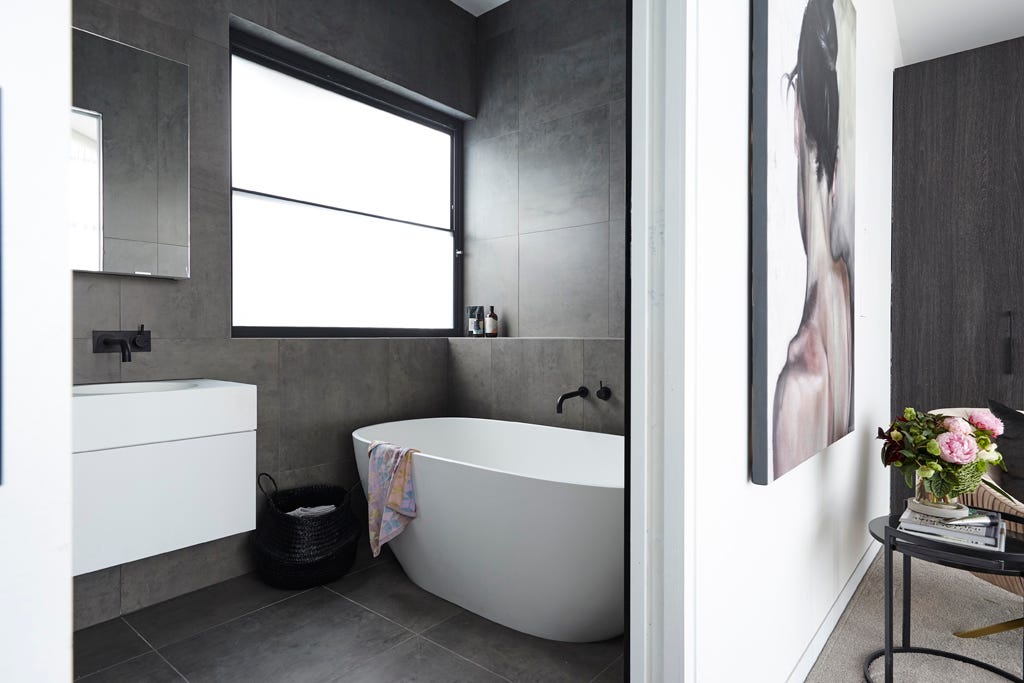 Are you launching any other products soon?
We're excited to launch our new Home and Living range very soon - we're bringing our brand's luxurious geometric and metallic designs to a beautifully edited range of home and dining wares. From colourful serving bowls and bejeweled trinket trays, to unique tableware, we'll be hoping to combine the very best of attainable luxury, with everyday practicality.
You're really branching out, then?
We are. The initial collection will comprise an array of hand-crafted, giftable goods in our Ziporah-signature palette of gold, black, platinum and neutral pastels, which we'll combine with our geometric design. We'll aim to keep our quality high, but we'll also focus on a more 'artisan' design, using luxurious materials. Every item will also come with its very own black velvet and gold bag to really make it special.
Did you like this blog? Subscribe to our newsletter to be the first to receive news from The Block! Subscribe now to receive $20 off your next order.