This week, we shine the spotlight on Kate Pascoe Squires and Kate Pascoe, the sisters-in-law behind Kate & Kate, which offers a range of textiles and soft furnishings for the home.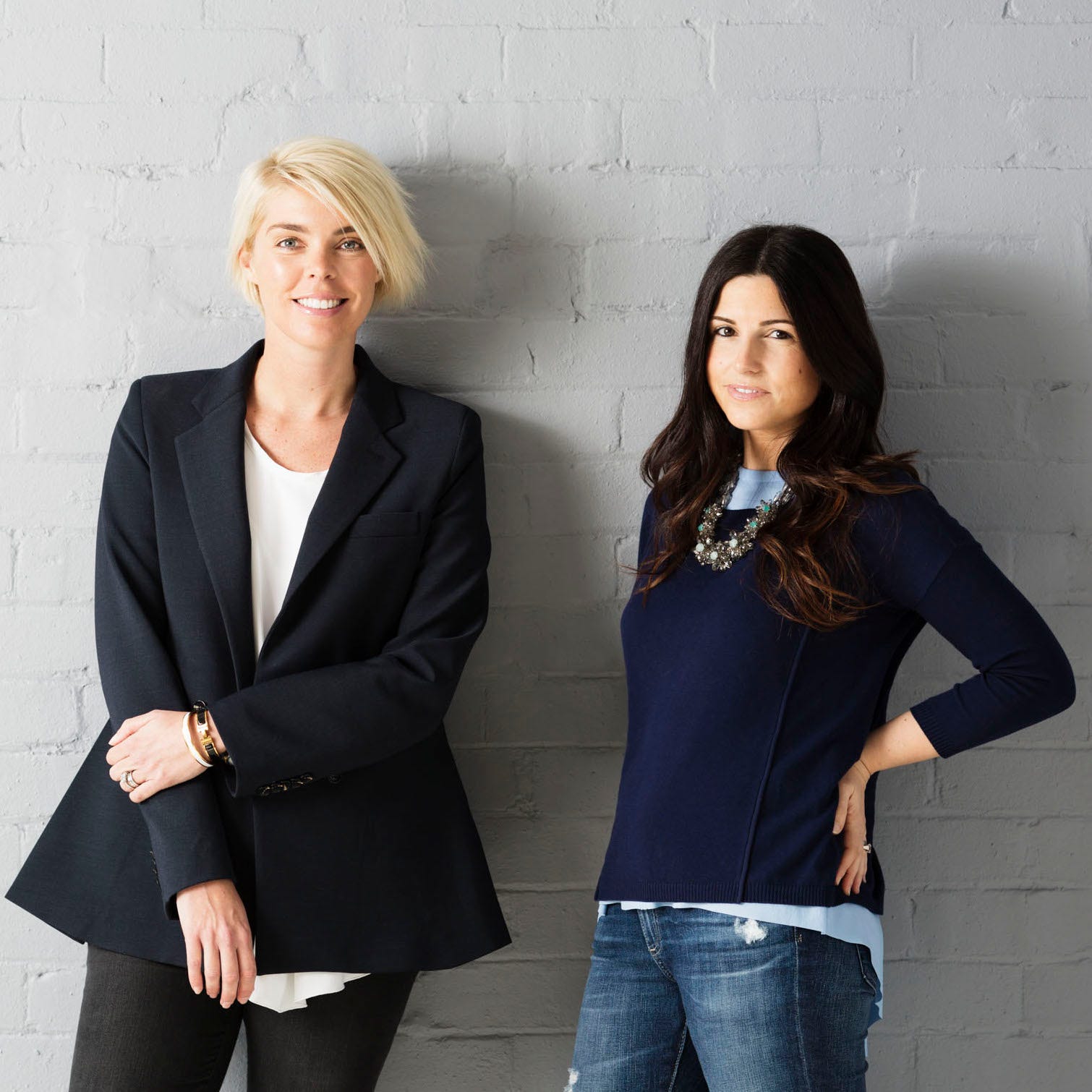 The Kates started began as sisters-in-law, became best friends, and in 2013, they became business partners, launching Kate & Kate with a small collection of cotton blankets.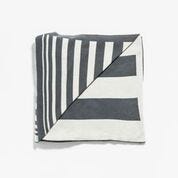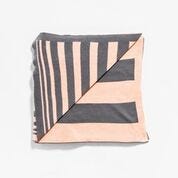 According to Kate Pascoe Squires, it all happened by chance.
"We were both kind of looking at different business ideas, both creative, but not in homewares or anything," Kate tells The Block Shop. "We met our manufacturers totally by chance and we started talking to them about blankets.
"Then Kate and I decided, 'Let's start a business!' and we went from there."
The focus on blankets was an accident – a "happy accident", Kate says.
"We just love interiors, and we love fashion, and when we saw the samples of what these manufacturers could do, we were just convinced that this was what we should be doing. There were very little limitations over what we could design. It was a great stepping stone for us, because neither of us started with a design background."
Kate & Kate has since expanded to produce linen throws, linen napkins, linen cushions, beach towels, bath towels and hand towels as well. The Kates design two seasonal collections per year, and they're crafted from the highest quality materials.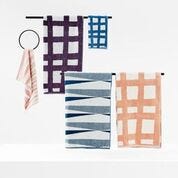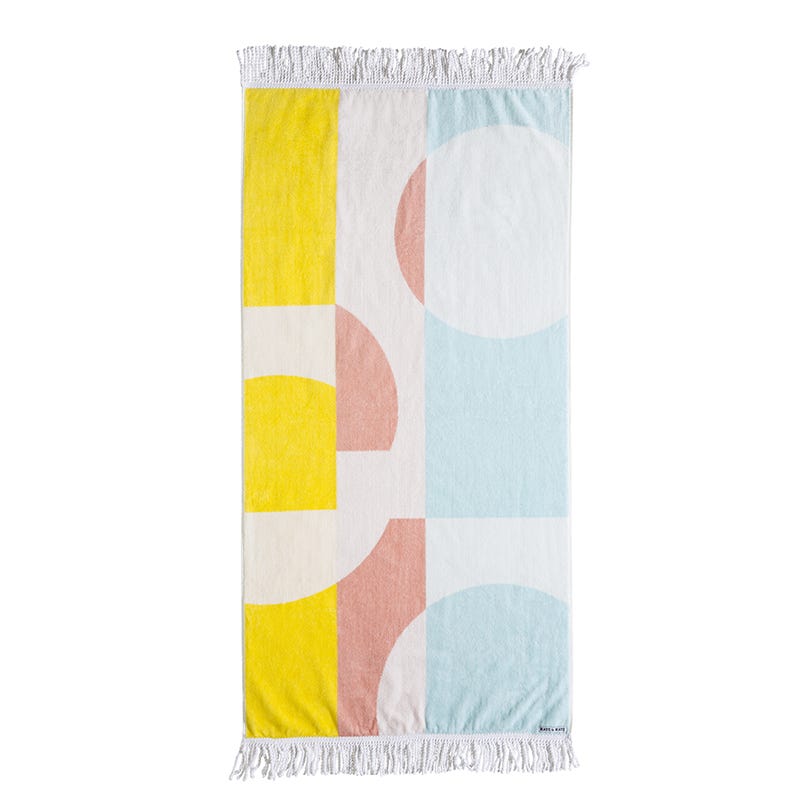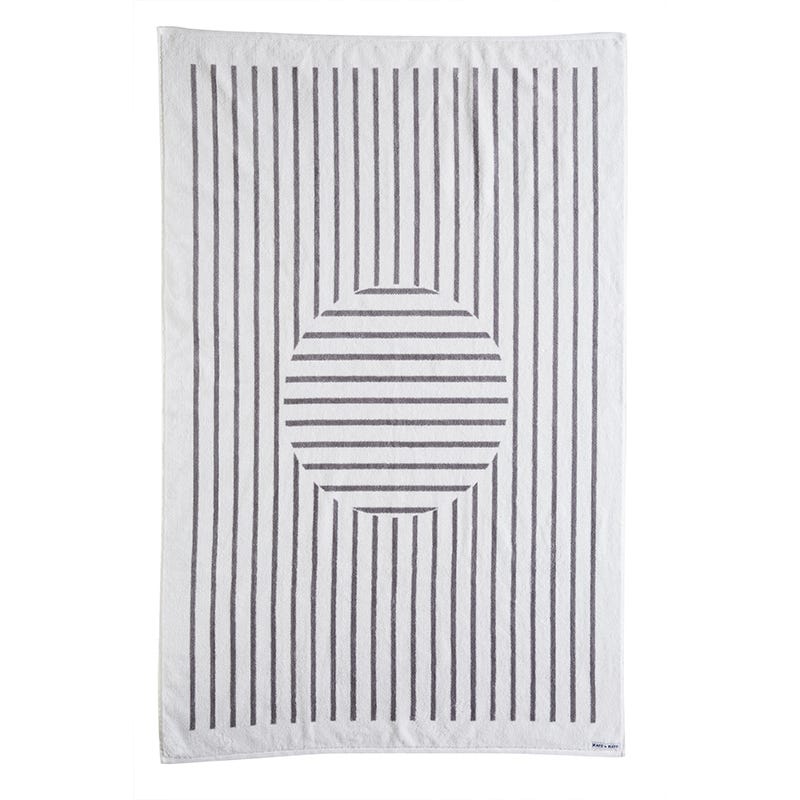 "It can get tricky because we're both in different states," Kate confides. "Kate Pascoe's in Melbourne and I'm in Sydney. But we do block out a lot of time to work together. We send each other ideas in the six months leading up to having to design a new season collection, and by the time we come together, we have a firm idea of the look and feel of what we're going to be designing."
It helps that both Kates have a very similar aesthetic, with the pair often wearing very similar outfits, and buying similar things, all by accident.
"Very rarely do we come up with a design that one of us absolutely has to have and that the other doesn't like," Kate says.
"And in terms of our design aesthetic, it changes from season to season. We tend toward geometric shapes and clean lines, and while, we've done a few collections that have been monochrome and greys, when we put our latest collection all together, it was a giant pop of colour."
Despite their evolution, Kate still feels there's something distinct about what they're producing.
"When you see a Kate & Kate blanket, you know it's a Kate & Kate blanket."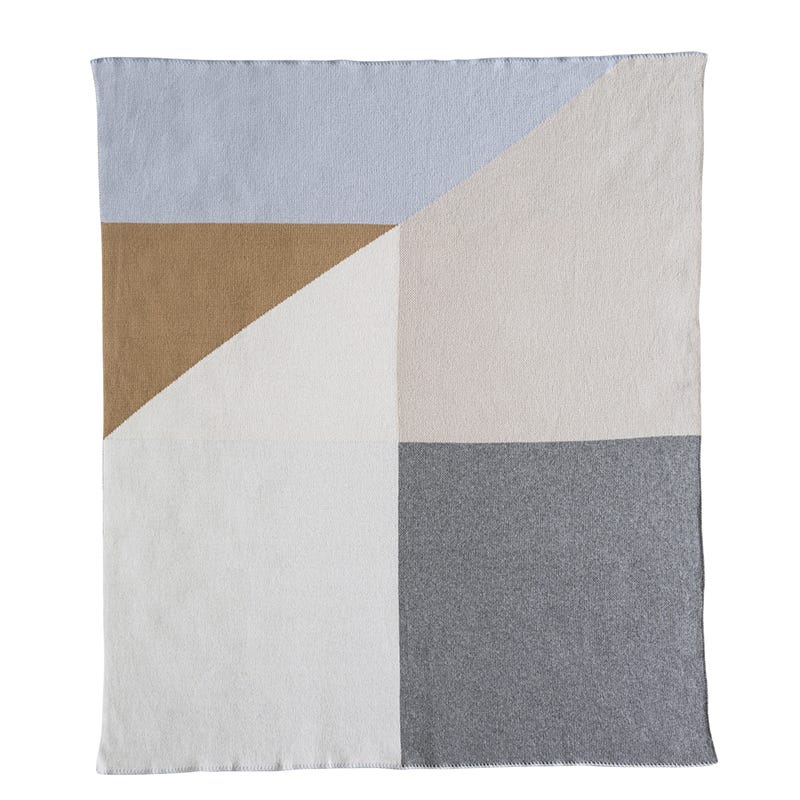 The Kates design together, in either Sydney or Melbourne, and then send their designs to their manufacturers in India for sampling. From those samples, they select the collection together. In Kate & Kate's infancy, the process was easier: they only produced blankets. Now, with a wide selection of textiles and soft furnishings, there's a lot that goes into putting a collection together.
"It's not that we choose eight samples of our blankets and go for it," Kate says with a laugh. "When we get the samples back, pulling the actual collection together is very time consuming. You need to get the balance right."
But at the end of the day, the Kates want to have "a bit of fun" with their designs, and that makes finding a place for Kate & Kate products in your home fun too.
"A blanket or throw is a great, cost-effective way to put some colour into a room," Kate says, channelling our very own Shaynna Blaze. "It's not a big commitment like covering a sofa or putting wallpaper up. Once you've nailed what you want to use it for, keep in mind the colours of where it's going to sit, but don't take it too seriously."
Everything created at Kate & Kate is made with big love. Browse their selection here at The Block Shop now, and add a dash of love and colour to your home.