We shine the spotlight on Big Ass Fans, the preeminent designer, engineer and manufacturer of fans (big and small) worldwide.
When they started out in the United States, they were the HVLS Fan Company. They sold high volume, low speed fans, so the name made sense. Problem was, it wasn't very memorable.
"People would call up and ask, 'Are you guys the company that makes those big ass fans?' It kept happening, so the owners decided to change the name to something people would remember and what people were referring to us by anyway," Jackie from Big Ass Fans tells The Block Shop.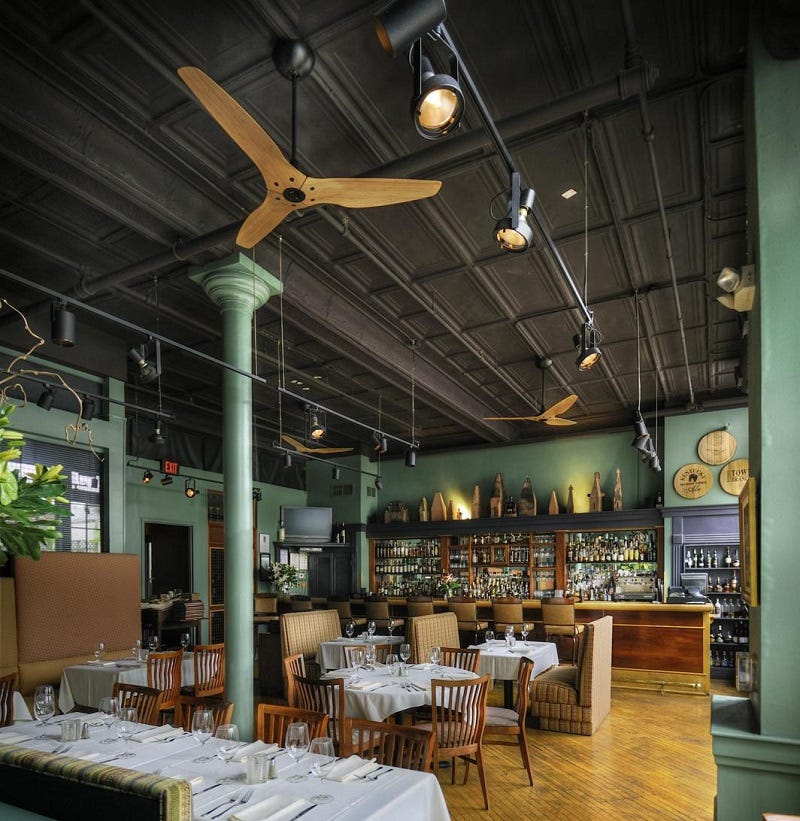 It's a big part of Big Ass Fans' company ethos: listening to their customers and responding to them.
Now, Big Ass Fans manufacture more than big ass fans (and spanning up to seven metres, they lived up to the name). Their residential fans have become a staple on The Block. The fans' durability has made them especially popular in indoor-outdoor spaces like the terraces.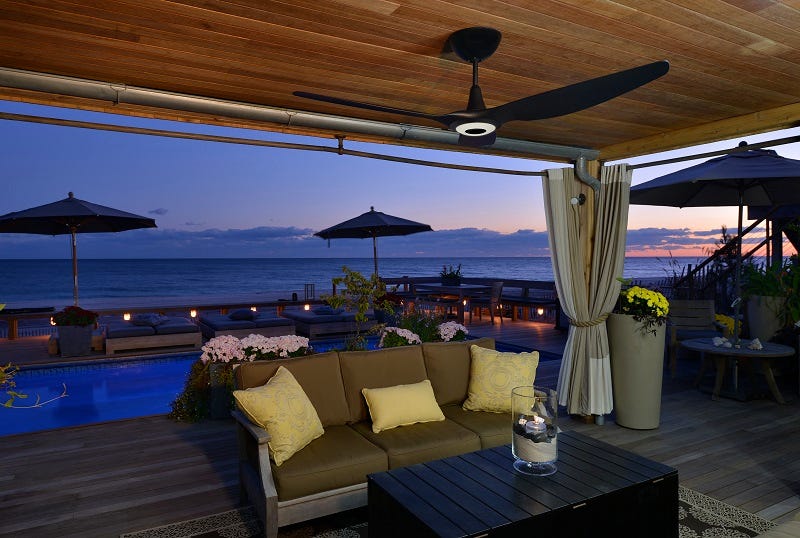 "It's one of the few fans you can put outdoors and it won't fade, rust or droop or anything like that and they come pre-balanced" Jackie says.
"It's a product people can depend on to last their lifetime and save them money on power. Not to mention it looks the best too and is silent."
The Haiku H Series 2.1m was used in both Kim and Chris's terrace and Andy and Ben's terrace.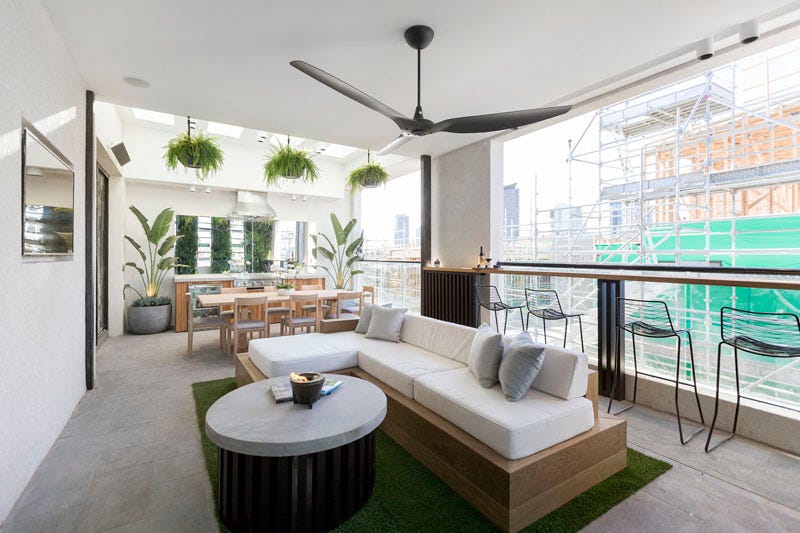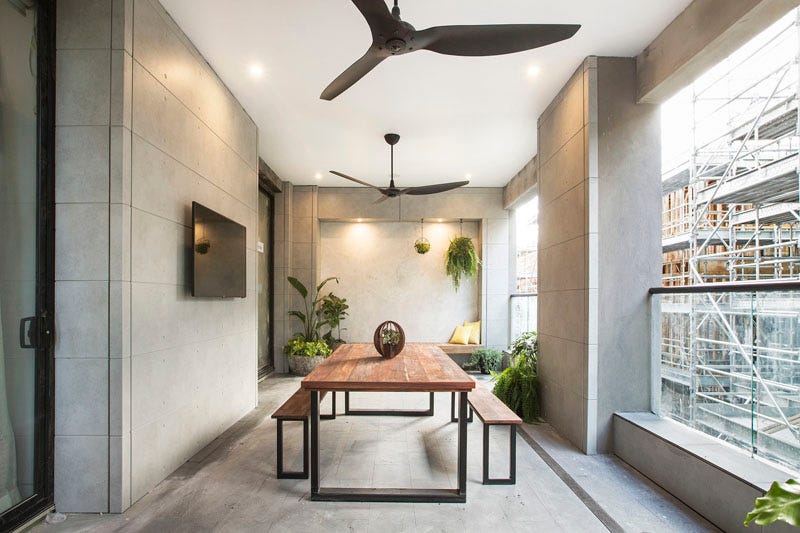 With ten separate settings, including seven different speeds, the Haiku H series fans are effortlessly customisable, and exceed ENERGY STAR fan efficiency requirements by up to 1200%.
"Our products are the best you can find in the market around the world, we have the ratings and rankings to prove that," Jackie says.
"The Haiku fan has won over 65 design and technology awards around the world. It is by far the most energy-efficient on the market. It uses power to get it started, then its motor keeps it going. So you can run it all year for next to nothing."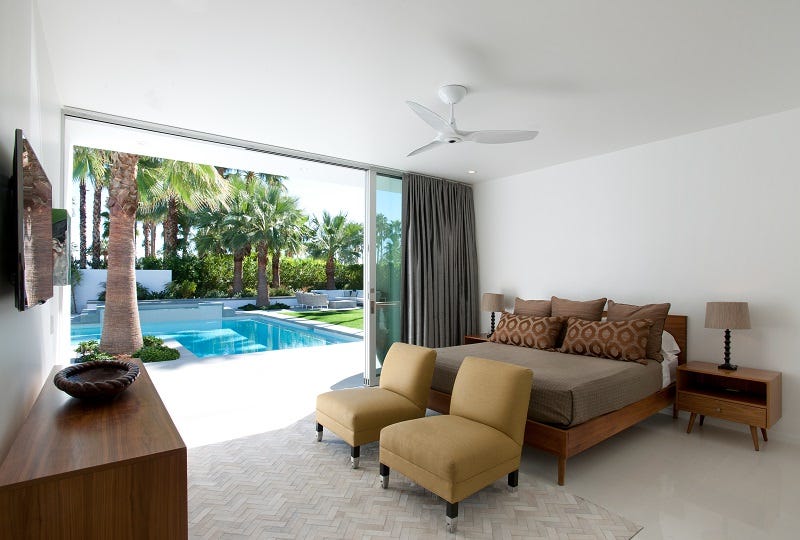 As The Block embraces technology, the homes it produces have become smarter. Its fans are no exception.
"This is the only smart fan available in Australia," Jackie explains.
"It features SenseMe technology. It has motion sensors and detects temperature and humidity changes, so it will automatically speed up or slow down when the room changes."
The technology allows owners to personalise and automate their fan and light settings. Simply set your preferences, and the fan does the rest!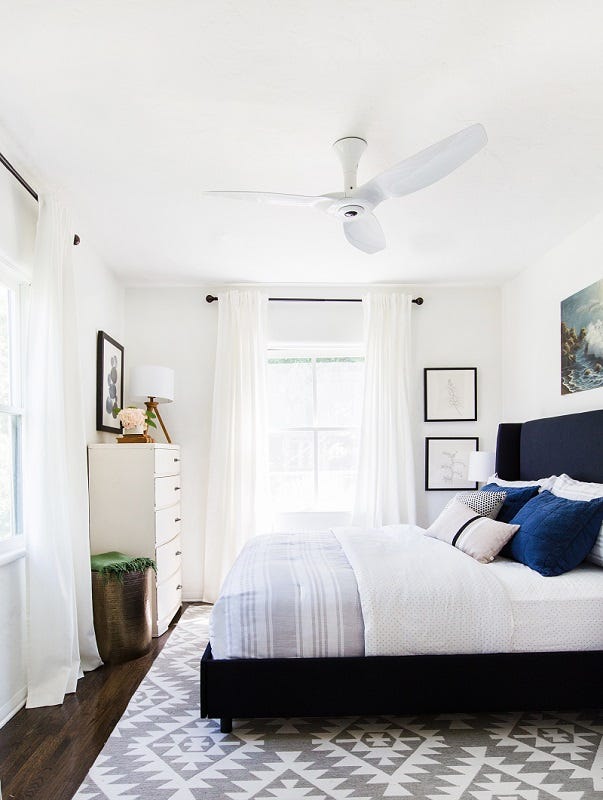 Big Ass Fans have back everything with serious research and intensive engineering. Browse the Big Ass selection today.
Did you like this blog? Subscribe to our newsletter to be the first to receive news from The Block! And subscribe nowto receive $20 off your next order.