We shine the spotlight on Rainy Sunday, a contemporary craft label specialising in quirky homewares.
The brainchild of Frith Hucks, Rainy Sunday's home and wedding décor products are designed to bring colour and creativity into everyday living.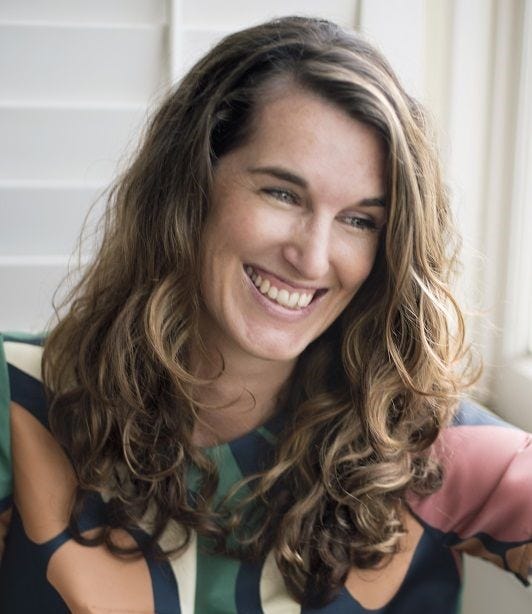 And like all good ideas, the business was borne out of necessity. When a friend was strapped for cash organising her wedding, she turned to Frith for decorations. Frith, who would spend rainy Sundays doing "crafty things" (hence the name), came up with drinking jars everybody loved.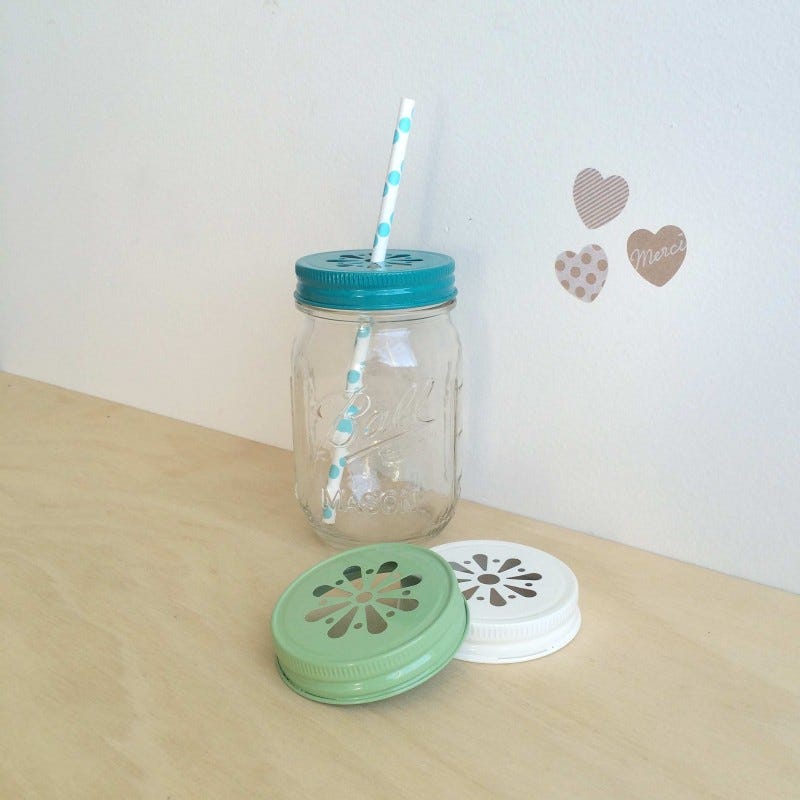 "After the wedding, creating homewares was a natural evolution," Frith tells The Block Shop.
She now balances the demands of running a small business with creating unique and memorable products.
"Creativity is the backbone of the business, but you don't get to be creative full-time," she says. "You end up wearing many, many hats. But I love it when a good idea comes together."
And sometimes, it comes together by sheer fluke. Take Rainy Sunday's wildly popular copper foiled arrow set for instance. These black or cream arrows are hand-foiled with copper and make a lovely way to adorn your walls with simple colour and style…
"They came about purely by accident," Frith admits with a laugh. "I was packaging one arrow and a piece of foil fell on it and I thought, 'Mmm, that looks really good.'"
The arrow set comes with three unique tails, and each arrow is hand-assembled and -foiled, meaning no two sets are alike.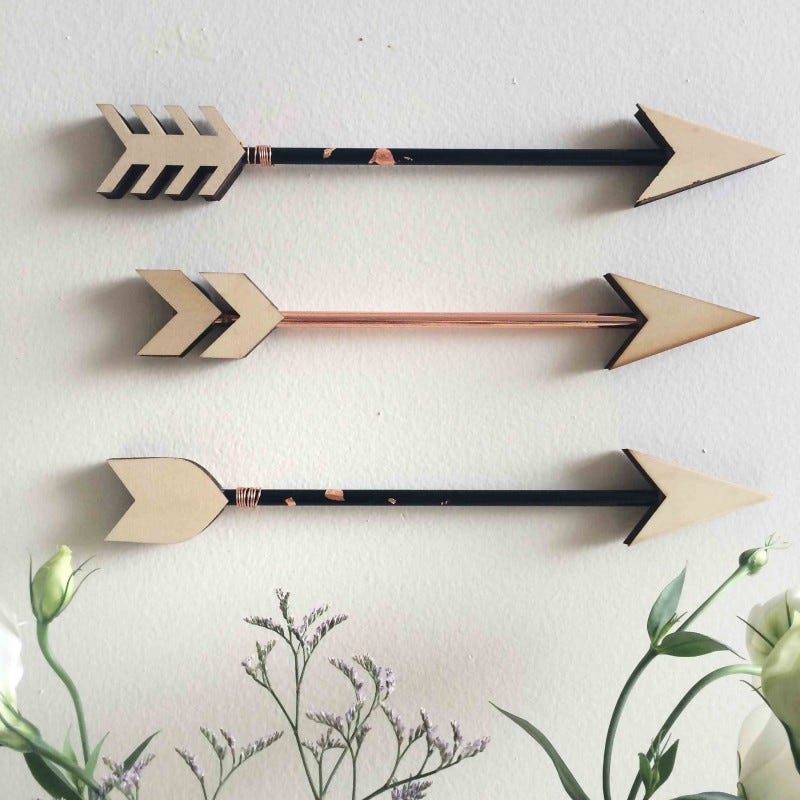 "Because our products are predominantly handmade, we can add those unique touches to them," Frith explains.
Quality is very important to Rainy Sunday. Frith prides herself on what they can do with copper, sourcing quality suppliers and creating exceptional products.
Rainy Sunday has a wedding range and a general homewares range. While their handcrafted Fijian Cedar flower boxes are made for weddings, their copper flower frames are perfect for the home.
"There's a botanical theme that's happening in homewares at the moment," Frith says, "and the flower frame is our creative interpretation of that."
The flower frame is one continuous piece that has been plated, polished and sealed with a clear gloss. The wooden top has also been sealed to bring out the beautiful grain of the Fijian Cedar, and the Ball Mason jar's stylish copper lid has been especially designed to make flower arranging a breeze.
Perhaps Rainy Sunday's most radical design is their giant paddle pop set. Frith came up with the idea of a giant ice-cream of the walls, and with the help of a creative Melbourne supplier, was able to realise this fun way to bring colour into your home. The lightweight Perspex paddle pops are a fantastic way to add a big splash of fun to any wall – and best of all, they stick to the wall with blue tack, so you can move them around without leaving a mark.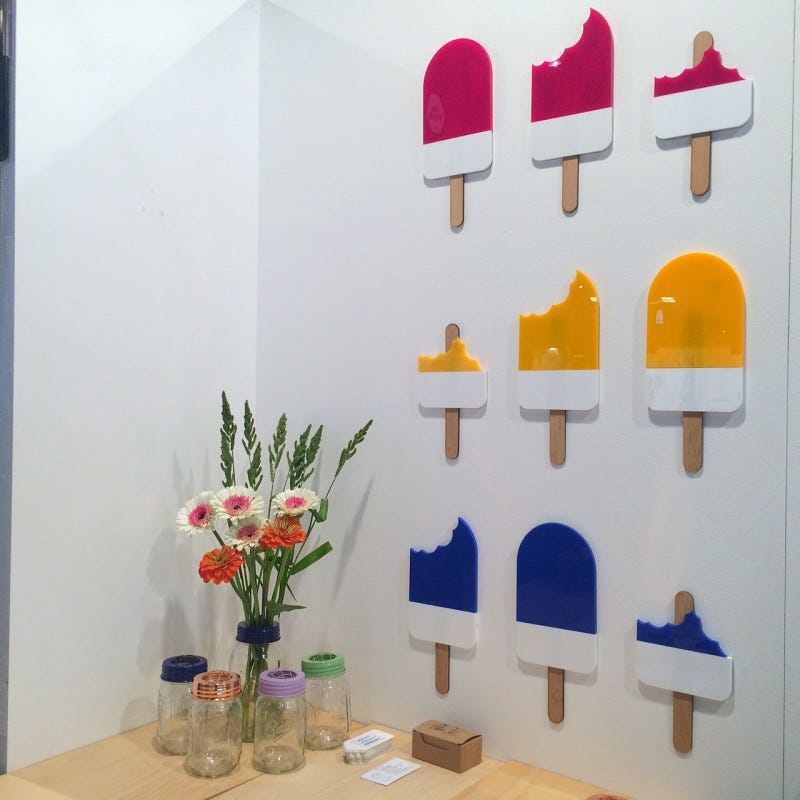 "It would be very hard to go back to corporate life," Frith says.
We imagine so.
Browse Rainy Sunday's home décor range now. Their designs are guaranteed to make you smile.