We shine the spotlight on Velux, makers of the stunning skylights that have been instrumental to Reno Rumble's weekly transformations.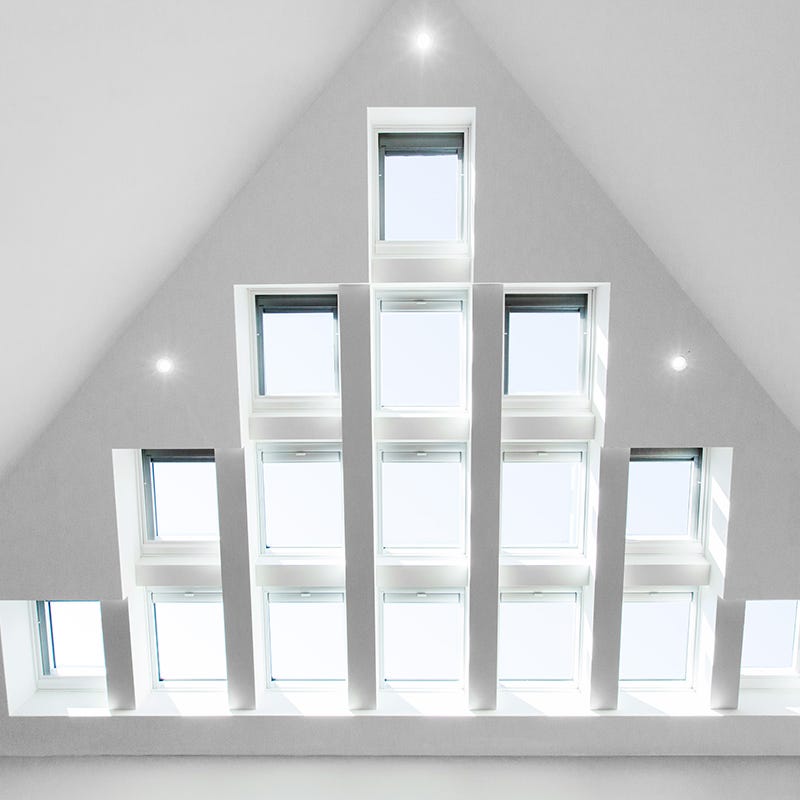 In five weeks, Reno Rumble has brightened the lives of eight homeowners, thanks in large part to the skylights from Velux. We revisit two homeowners, Madeleine and Paul to talk about the lasting impacts the skylights have had.
"We have a semi-detached Victorian house, so it could obviously get quite dark with one wall not having any windows," Madeleine explains to The Block Shop.
"The way it was set up before, because it was in the middle of the house, the lounge room wasn't getting much light at all. The skylight has made an amazing difference."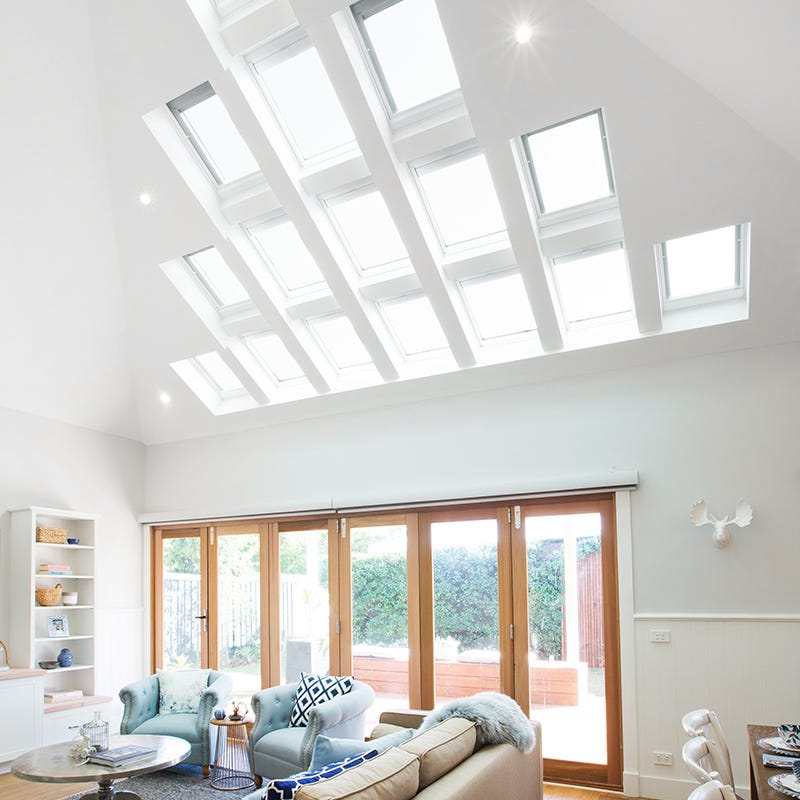 Madeleine and Paul both have similar experiences. With better-lit rooms, not only are they finding that they don't use lights during the day anymore, but they actually use the spaces more.
"It changes the way you feel in a room," Paul says. "Everything is just so bright and fresh and glowing. To use a pun, it brightens your day."
"We didn't use our dining room at all because it was such an awkward space, and now that it gets more light, we've been able to have people around a lot more," Madeleine says.
"And it's just functional."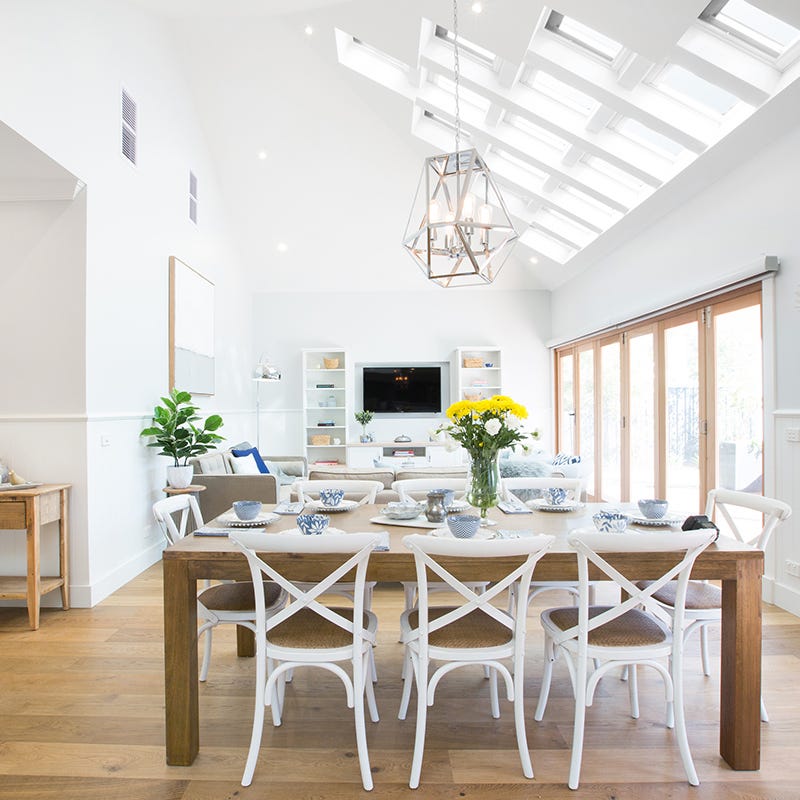 The features of Velux's range of skylights have impressed both Paul and Madeleine.
"I love that they're not a closed skylight. The fact that you an open them… it's perfect for rapid cooling, because all the heat goes straight out through the skylight and the house stays cool," Paul says.
"I love that you can set them on a timer to open at seven o'clock in the morning and I love that they close when it gets too windy or when the rain starts."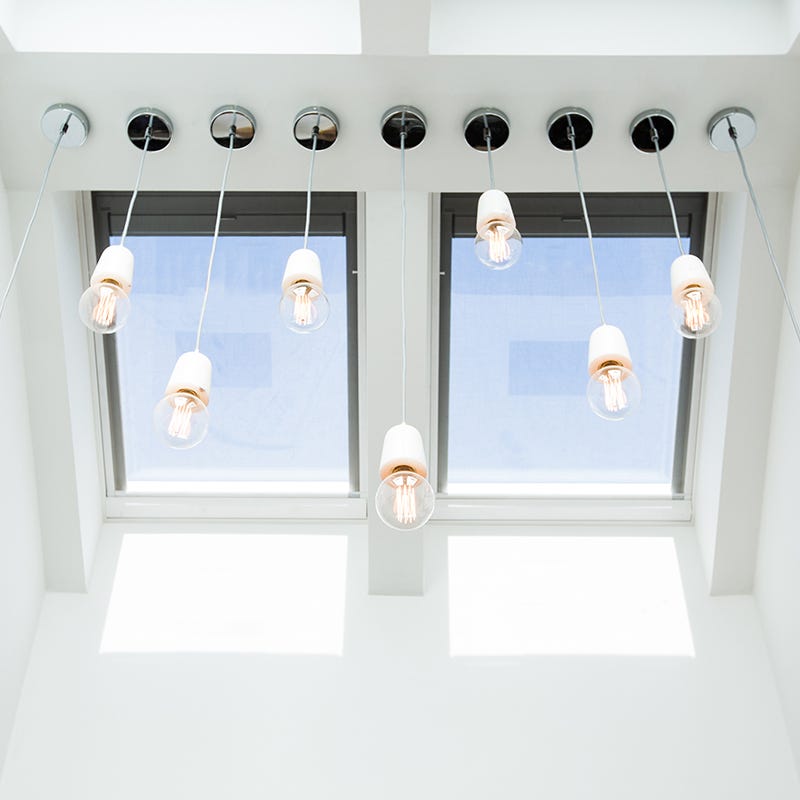 "We never have to worry about them when it rains, because they're automatic, so there's peace of mind even when we leave them open during the day," Madeleine adds.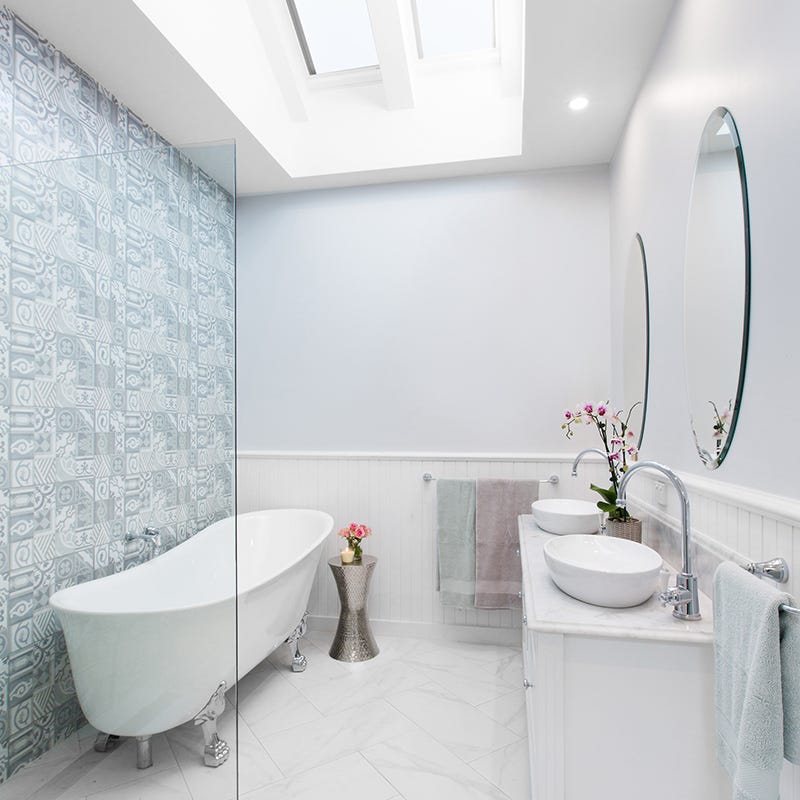 And a skylight can still transform your home, even after the sun has set.
"We'll even sit there at night-time and look out of those skylights at the stars and the moon, and we won't want to close the blinds, it's just so beautiful," Pauls says.
"I just think they're worth every single cent."
Browse the Block Shop's selection and brighten your life with a Velux skylight today.