This week, we shine the Retailer Spotlight on Gavin Atkins and Warren Sonin, the boys behind Designer Boys, and talk about their journey from fan-favourite contestants in The Block's first-ever season, to business owners and producers of beautifully hand-crafted artworks.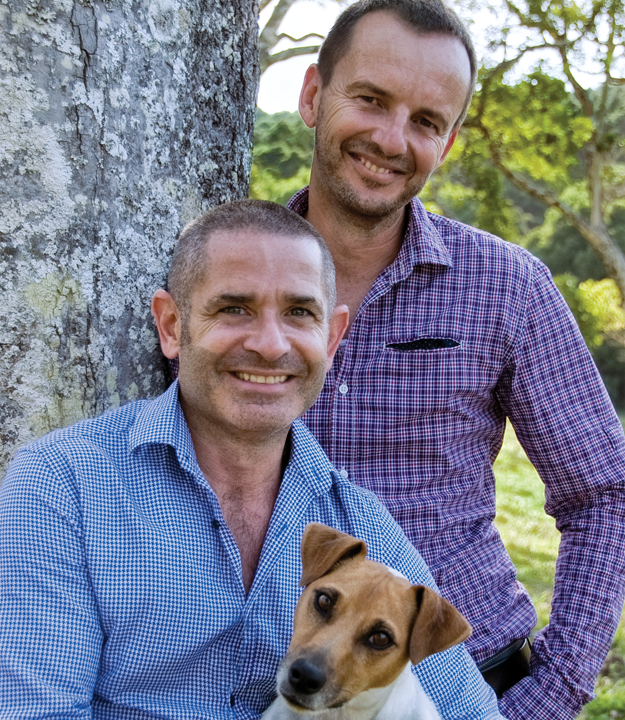 We first met Gav and Waz way back in 2003, when they were tasked with renovating an apartment in Bondi, something they now admit they weren't entirely prepared for.
"We had no idea what to expect," Gavin tells The Block Shop.
They walked in expecting to have to decorate, paint a few walls and perhaps renovate a little, not anticipating the onslaught of punishing deadlines and overwhelming transformations for which the series is now known.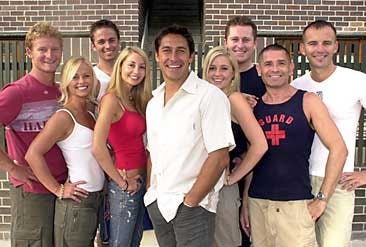 The big difference between The Block then and now is that back then, Gavin and Warren were still working full-time, Gavin as a director of public relations and Warren as a senior sales manager. Nine-to-five, they worked high-powered jobs, and five-to-nine, they completed The Block.
"It was gut-wrenching, but we got through it and had an amazing time," Gavin says.
And it was the impetus to follow their dreams, ditching those high-powered jobs and pursuing careers in interior design.
"After The Block, David Gyngell from the Nine Network said, 'Boys, if you want to do something, do it now, because you'll never get an opportunity like this again. Jump off the cliff, and if you sink, you sink, and you can always go back to the jobs you had before, but if you swim, well, you can do something you always dreamed of doing.'"
And so The Boys from The Block became Designer Boys. They jumped off the cliff and didn't sink. In fact, they ended up swimming really well. What started as styling properties for sale in the eastern suburbs of Sydney, morphed into furnishing and decorating display apartments. In a bid to achieve a stronger work-life balance, the pair packed their bags and moved to Byron Bay.
What they hadn't anticipated was that their Sydney business would continue to grow, requiring them to travel, eventually spending more time in Sydney than in Byron Bay.
They needed a new business, one that wouldn't require so much travel.
"So we created this wholesale interior arts business, where we sell to the interior design industry," Gavin explains. "We juggled the interior design business and the interior arts business for a bit, then all of a sudden, the arts business went through the roof, so now we do it full-time, and only do interior design projects for ourselves."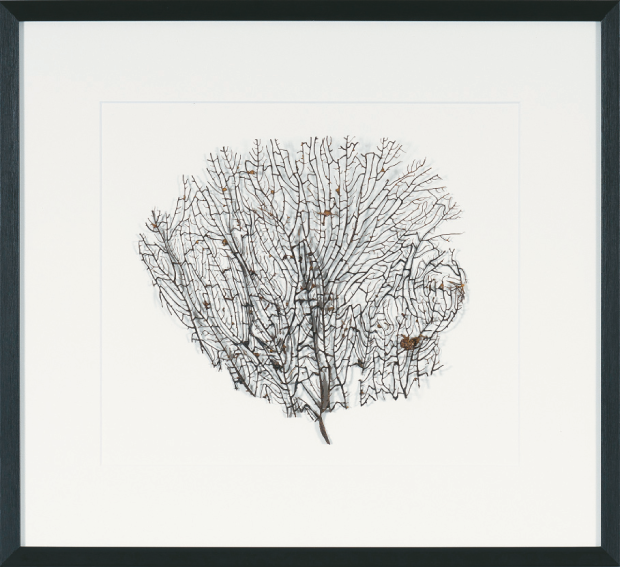 Designer Boys pieces are made with heart, by hand. To make them happen, Gavin and Warren collaborate with talented artists from across the globe.
"I'm a strong believer in working with craftspeople around the world. The skills of embroidery and embellishments are quickly disappearing, and I want to support communities across the world who have them," Gavin explains.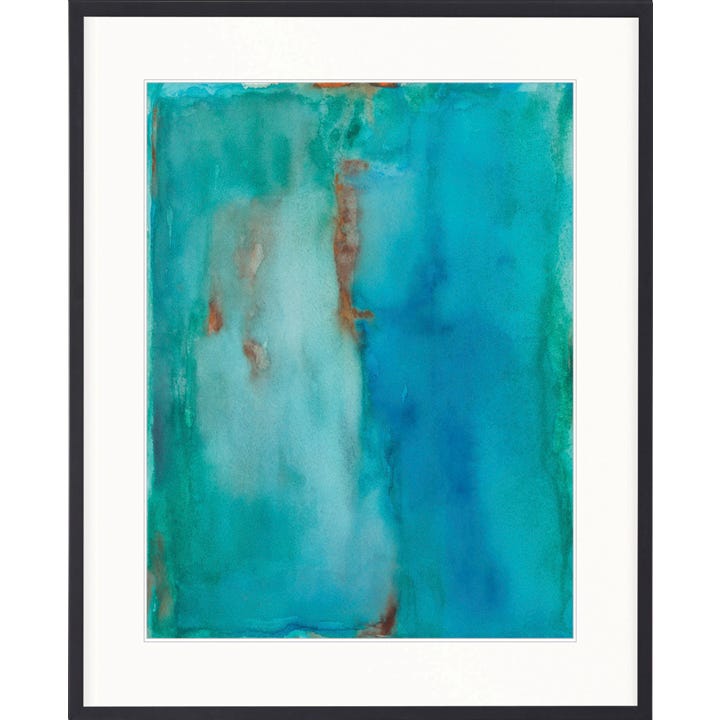 "What happens is, Warren and I actually design the pieces, then our network of craftspeople in different countries produce these beautifully finished textiles for us, which we then frame back here in Australia in our own studio."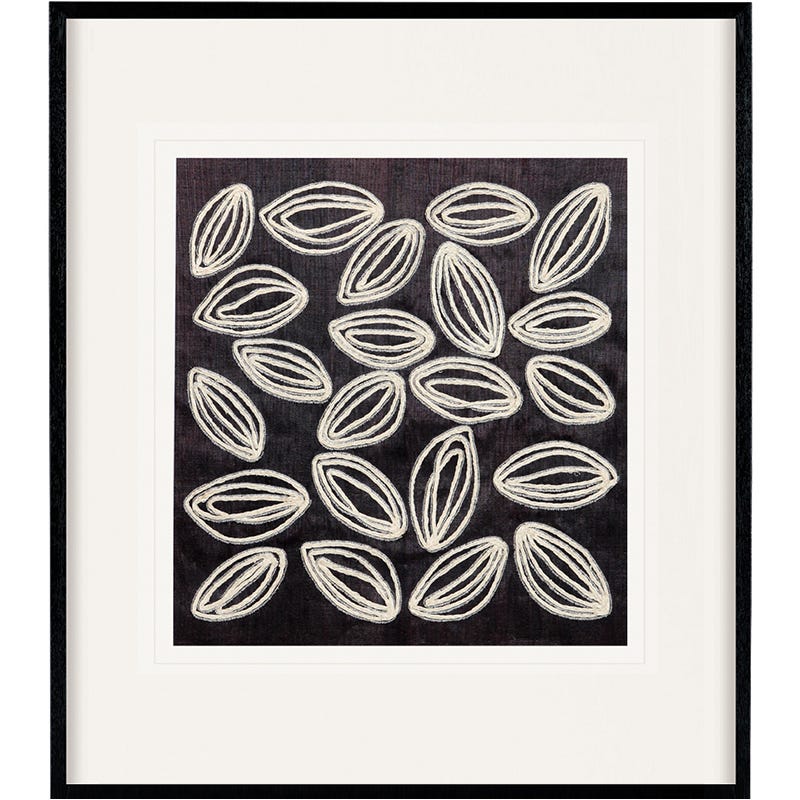 All by hand… which seems at odds with their quest for work-life balance.
"We're working harder than ever," Gavin says.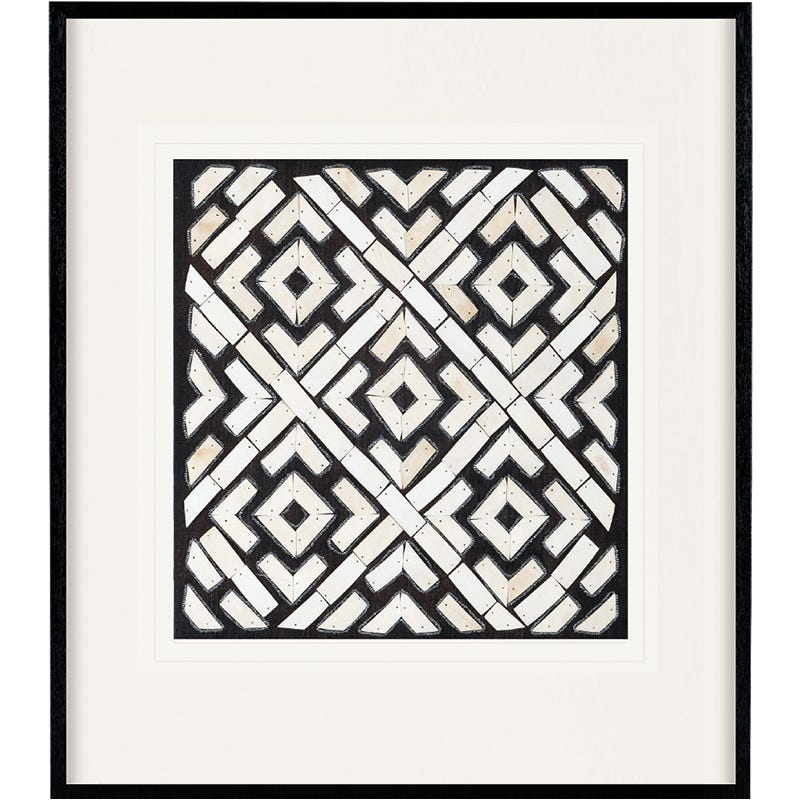 And even with the business booming, we have to ask if they'll ever consider a return to The Block.
"Look, we've been asked to do it, and we've said no," Gavin says with a laugh.
"Seriously, it's a fantastic opportunity and we had an amazing time doing it, but would you repeat childbirth?" He pauses. "Well, I suppose lots of people do."
As great an experience as it was for them, something tells us Scotty's deadlines are at odds with Gavin and Warren's quest for work-life balance.
Designer Boys pieces reflect their creators' love of nature – they're surrounded by it and inspired by it. Browse their collection of personally designed, handmade and hand-framed artworks here.