Keen Blockaholics will understand how important artwork can be on Room Reveal Day. Shaynna Blaze says it's the best way to add colour to a room without repainting it, and judge Darren Palmer says it lends a room it's 'feel'.
In a new series that puts the spotlight on the retailers of The Block Shop, we chat to Gary Collier, Director of Tusk Gallery, the man who's helping art lovers around the country transform their homes with his range of prints and original artworks.
"When I was a kid, I was a window-dresser at Myer," Gary tells us.
"It was the only job I ever had. I left that and I became a hippy," he adds with a laugh.
In that period, he knew he loved art. He pursued it, and his different ventures eventually morphed into a gallery, which morphed into more galleries…
"Then I discovered an amazing group of artists in Thailand, who I started working with," Gary says.
"The biggest kick I get is selling a painting. We ring up the artist, 'Hey, guess what? We just sold one of your paintings!' It's great."
We welcomed Gary into the extended Block family during Glasshouse when Dee visited one of his Melbourne galleries and purchased a John Martono silk ('Intrigue'). Not long after she discovered Tusk, other Blockheads followed suit, adding colour to their Room Reveals with artworks from the gallery.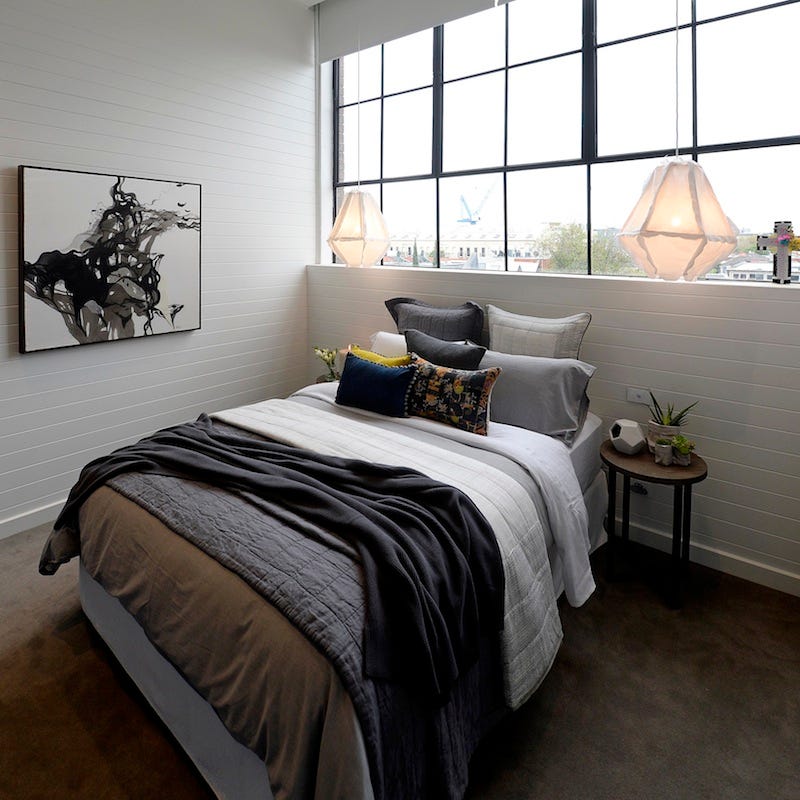 Now, Australians are flocking to The Block Shop to secure the latest prints on offer, replicating the Block look in their homes.
"We do what we can to sell art to people who appreciate it, and can afford it," he explains. "Our experience with The Block has opened my eyes to the people who appreciate art, but can't afford the original, and that's why we offer prints."
To Gary, the right artwork can "change your whole house around". As a gallery owner, he has seen first-hand the impacts of art on a space, and the mistakes decorators can make…
"I think people quite often don't know where to put art, or how to put it," he says.
"Sometimes, they hang an artwork too high, other times, the piece is too small for the space and it sits on a big wall on its own and it looks a little like a kid with their front tooth missing. They're scared of big pieces."
The Block Shop stocks a wide range of Tusk Gallery prints, because there's a lot to factor in when choosing the right piece. While Gary believes you have to look at art in relation to other things in a room, essentially, it all comes down to personal tastes.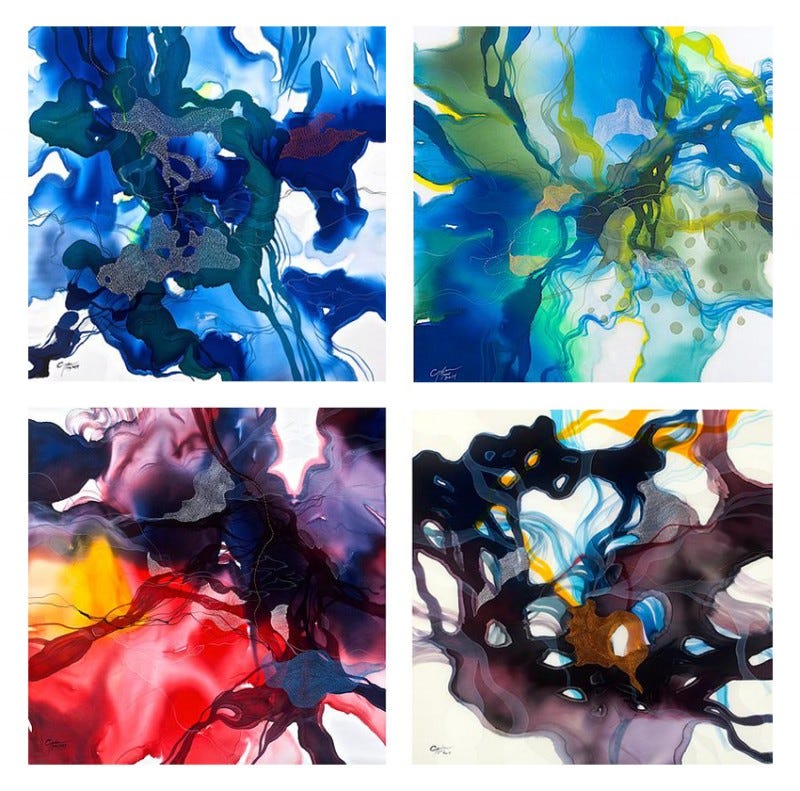 "Art is a really personal thing," he tells us. "Take the right piece of art to a person, and it's like watching a love affair start. Whether it's a print or an original, it feels like it was created to go in that space. And that's magic."
Gary has found magic with artist John Martono, and their flourishing partnership almost didn't happen, thanks to an unread email.
"His wife sent me an email a few years ago, and I totally missed it," Gary explains. "In January 2014, I got another email. We had an exhibition coming up in March, and I invited them to come to Australia. I hadn't met him, but I thought what he was doing was totally unique – it's all hand-embroidered and no one was doing anything like it."
Held up at the Australian embassy, John missed his flight and the opening of the exhibition. By that time, people were going "nuts over his art".
"They'd never seen anything like it. There was something about what he was doing that was really relevant to what people needed and wanted. John became our biggest-selling artist. He's been able to build a second-storey in his house and a studio – it's changed his life completely."
Browse Tusk Gallery's Block Shop profile and the stunning work on offer from John Martono and other talented artists.