We shine the spotlight on Amica Whincop, a secondary arts teacher turned full-time artist, whose honest works reflect the strength and fragility of the natural world.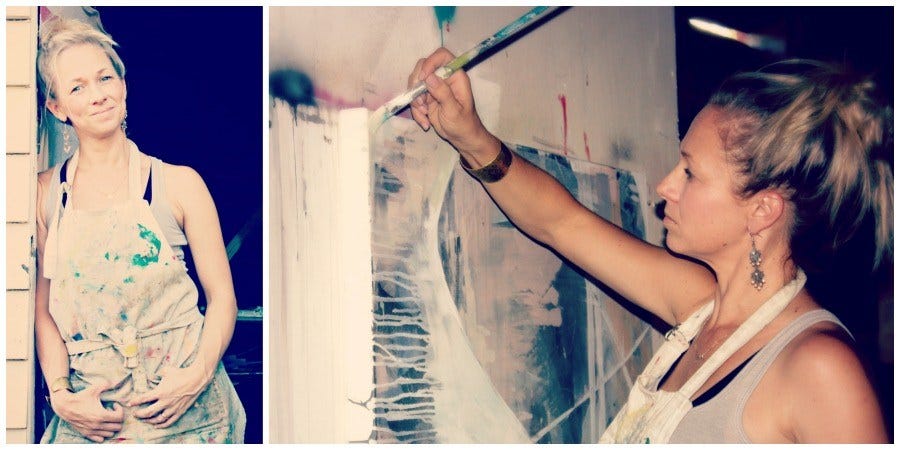 Amica Whincop hails from Queensland's Sunshine Coast. A qualified visual artist, it wasn't until last year that she took art seriously, returning to painting.
"To be able to do this full-time … It's just everything," Amica tells The Block Shop. "It's me being the truest part of myself, being completely one-hundred-per-cent me."
That passion is evident in her work. Amica draws inspiration from the natural world around her. Living near Noosa, the coastline's perfect balance of strength and fragility informs her work.
"I want my artworks to be the sort that you look at and don't feel sick of," she says. "They're in the background, but in the forefront – strong, but fragile. I want people to feel like they're soothing and meditative, even when I use bright colours."
She looks at each of her unique creations as a blessing for somebody else.
"I put all of my love and intention into an artwork," Amica explains, "and that's what I want others to feel when they have it."
She creates each artwork in the hope that it will match a buyer's personality.
"It's really important that the art in your house is a reflection of who you are, and it shouldn't take over the space," she says. "I feel that my artworks hold their own, and while the colours and size can really dominate and engage, there are so many subtle colours, so many layers, that they pick off the colours in the environment and make a room feel like a cohesive whole."
Her latest works, 'Across the Universe', a "galactic" piece inspired by the colours of pink rhodonite, and the serene 'Follow Me #2' have recently been added to The Block Shop.
Artwork Spotlight
"Because my artworks feel like big boulders floating around the canvas, I used these soft, pastel, earthy, chalky colours that are still strong at the same time. It's a really big piece, and it kind of dominates in a setting, but it's also gentle and soothing. I'm really big into yoga, and I'm interested in the meditative process – it's calming and relaxing, but it also engages you and helps you to centre."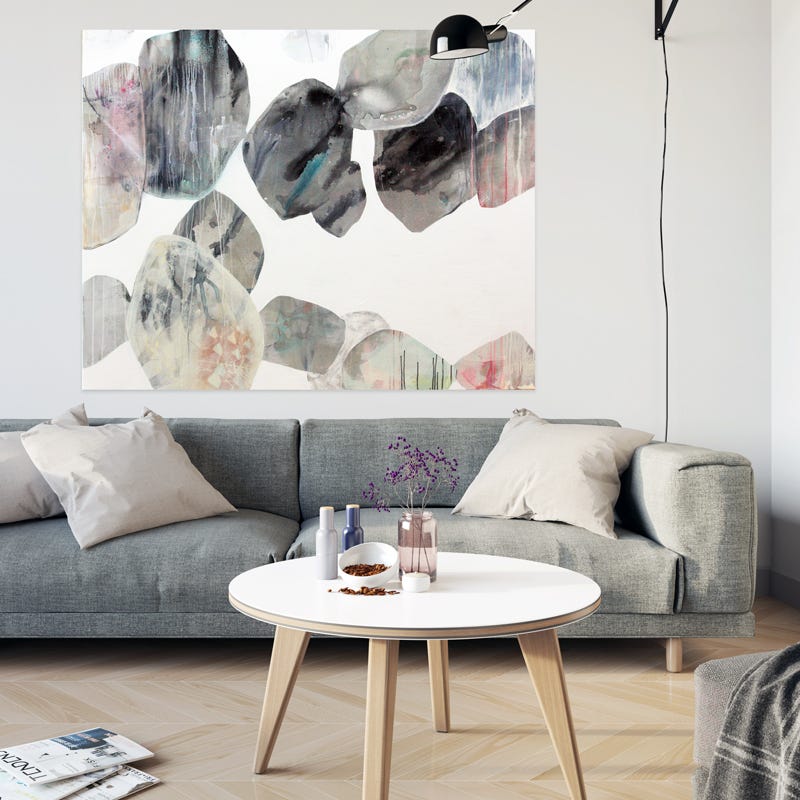 "I usually work in really earthy, chalky kind of colours, and this was really bold colours, which was so fun and I loved it. I called it 'Sweetest Release' because it encouraged me to keep going with these bright colours, it was a sweet release. Even though there are bright colours, I didn't want it to be intrusive. It's something that is striking and calming at the same time."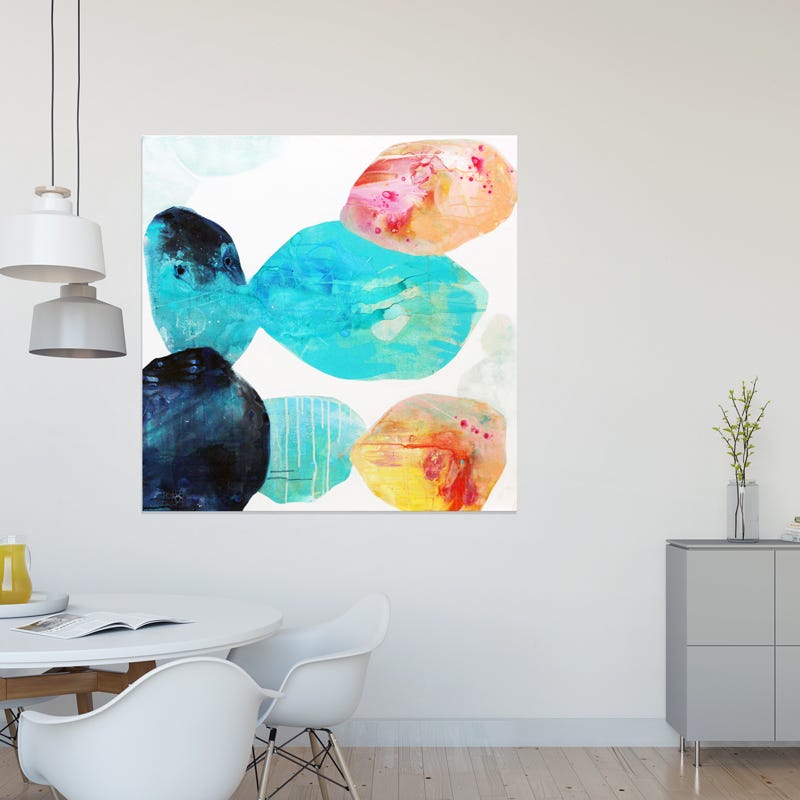 "I'd never really worked with these colours [pink and copper] before, I'm usually a blue, brown, tan and black kind of person, so I really like those colours. The way I work is, I throw these colours onto the canvas and I edit them out to make these dome-like compositions… The colours that came through reminded me of the beach and being sunburnt."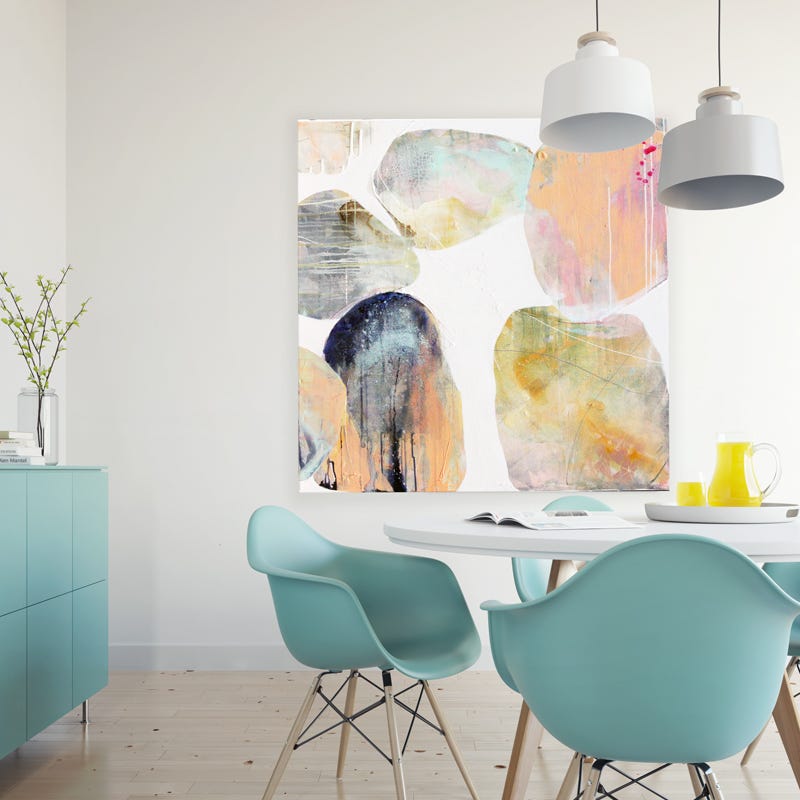 Admire Amica Whincop's entire collection and make your room whole with one of her stunning pieces. To get our blogs sent directly to your inbox - click here to subscribe to our newsletter.