We chat to Megan Weston, a multi media artist renowned for her large aerial abstract works. Megan has her work featured in several seasons of The Block, most recently creating the masterpiece, Hollywood Hills that is pride of place in Julia & Sasha's Dining Room.

How do you start your day?
Coffee is always the first thing followed by a quick workout with my PT or a walk with our dog Johnny. Then the mayhem of kids begins getting my little ones fed, dressed and out the door. It's always a little crazy but somehow we manage to get everyone where they need to be. For me it is then off to the studio to start my day. It can be anything from working on a new piece, catching up on emails or meeting with a client to discuss a project.
How did you get started into doing art as a business?
I have always painted since I was young. From simply a hobby that I really enjoyed, over time it has evolved into a business and my full-time career.
Have you always done this type of work?
Yes, for probably around 15 years now, I love abstract art.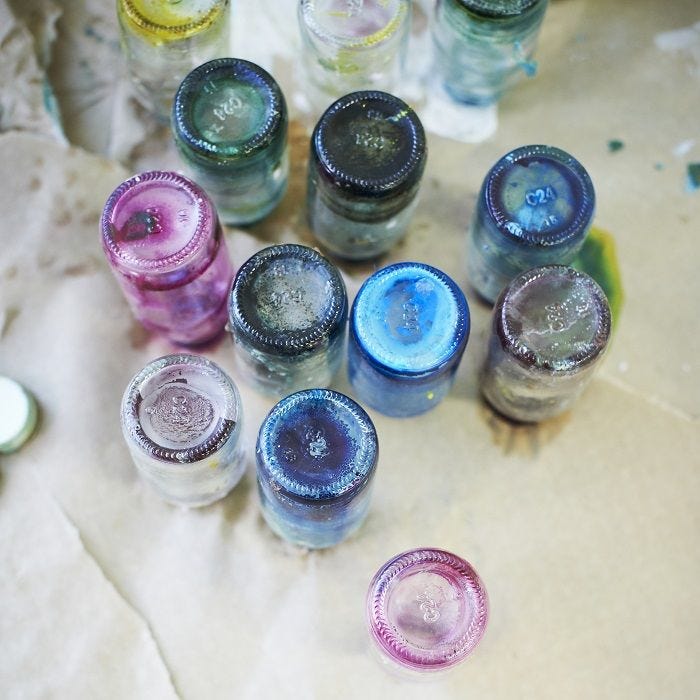 Where do you get your inspiration for your art from?
My primary inspiration had always been aerial photography and viewing our planet from that aspect. Though it most definitely has evolved over time, something about it has always struck a chord with me.
What is your favourite room in your home and why?
I would have to say our lounge room, I had designed custom cabinetry and have an amazing oblica fireplace which is so nice come winter. Original featherstone chairs and my fave Mr Fenton rug on the floor.
What is your favourite item in your home?
I have so many favourites!! I was given an artwork by a friend 'Mrs Wong' by Tretchikoff which I love.
What is the best place you have ever travelled?
New York City is always a favourite. The sensory overload there always triggers inspiration and creativity. It's the energy that stays with you and I try to harness when I work.
You have featured in a few different "Blocks" - tell us about your experiences…
Back in 2014 it was Brad and Dale, they were so easy going, and it was kind of scary as it was my first official time on the show, I couldn't watch the episode as I was so mortified at seeing myself on television.
Tim and Anastasia have an extremely sarcastic sense of humour, but Anas change of mind about 7 times made it quite the challenge!! We do laugh about it all now though.
And this year of course it is Julia and Sasha, these two are seriously the greatest girls you could ever meet. Given that I had done a few seasons, I really wanted to push myself and the girls and take a risk. It's a matter of challenging yourself each season and I think we achieved that.
Who is your favourite couple in The Block history?
How can we not love Bec and George?! I have too many favourites!!! Maybe everyone I've done art for?
Do you have a favourite room from The Block?
Yes of course Julia and Sasha's Dining/Lounge but I'm dying to see their Master Bedroom and their redo rooms… I think the girls will knock it out of the park in the style departments!!!
They are consistently great! I feel they've nailed it every time and I'm really excited for them.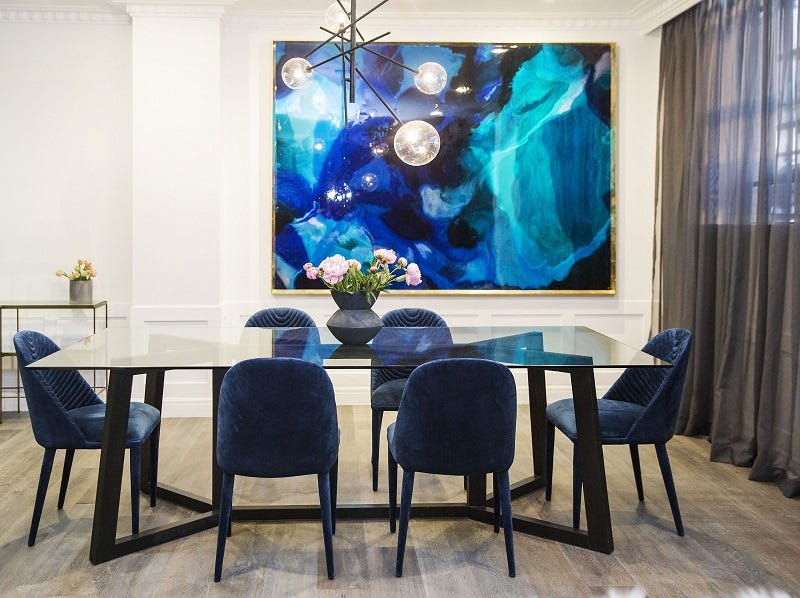 What do you think the new trends in home decorating will be for the coming seasons?
I definitely think there is a more luxe look coming through that's still developing. Marble and glass I think will still continue, gold and brass accents as well as velvets - lots of velvets.
To see work by Megan Weston, click here.
Enjoyed this blog? Get our blogs delivered straight to your inbox by subscribing here. And if you sign up today we'll give you $20 off your next order

Article Thumbnail Image by Fenton & Fenton. Styling: Heather Nette King and Photography: Armelle Habib
Lifestyle Images by Nikole Ramsay Photography