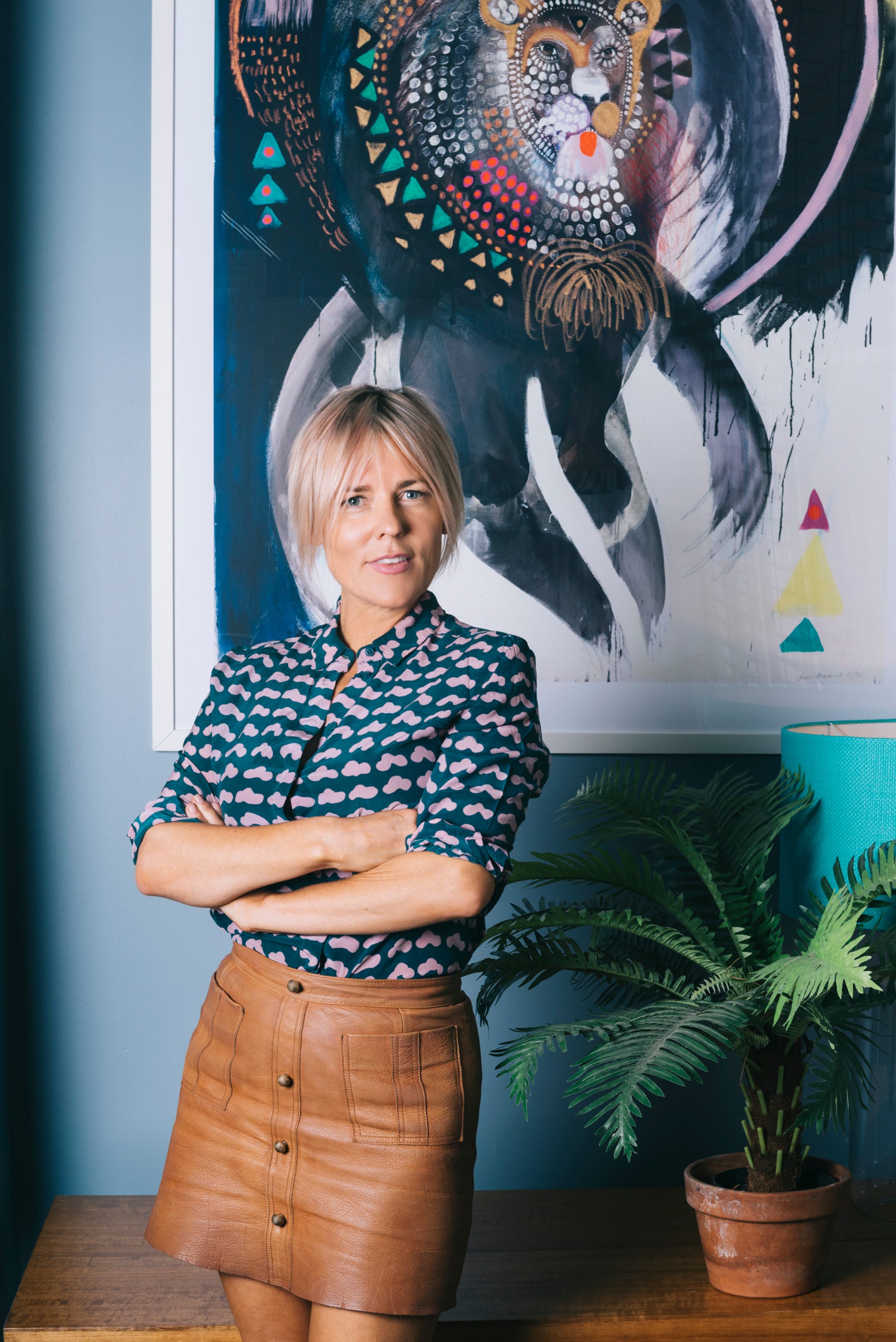 Jessie and the amazing Casper artwork.
How do you start your day?
I start my day with the normal Mummy things. Lunch, school drop off and a run around Albert Park lake!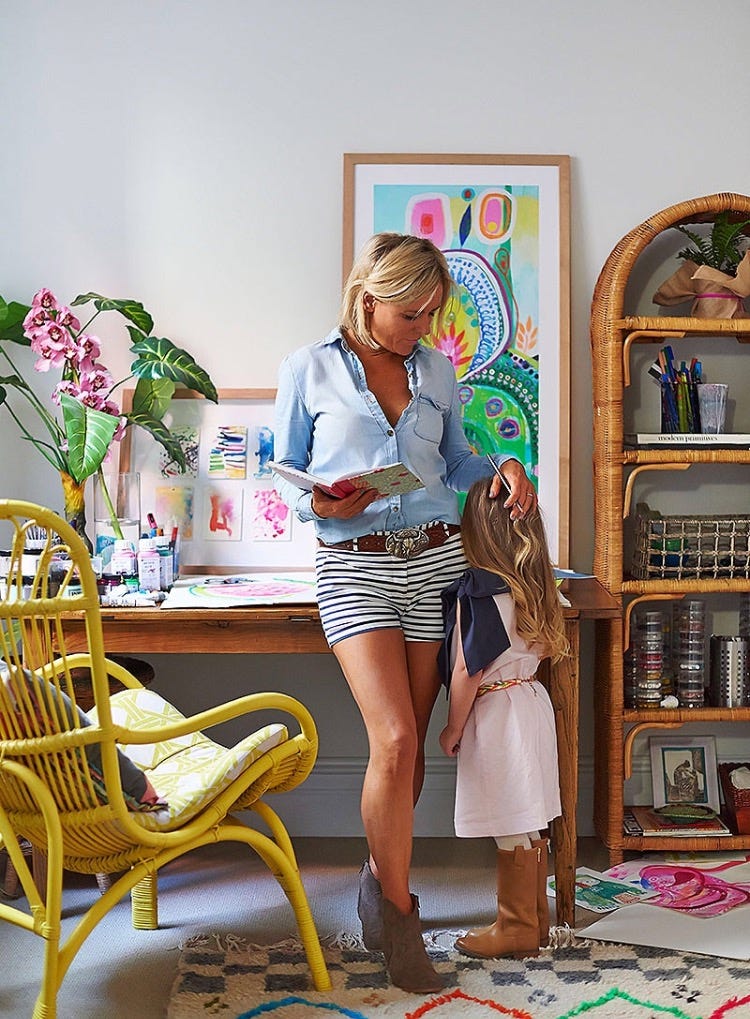 Have you always been a creative person?
I started painting when I was 5. My mother always inspired me and motivated my creativity. She was a designer and made amazing jewellery for George's and boutique department stores overseas and in Aus and NZ. I think my work is so colourful and jewel-like partly because of the shelves and shelves of beautiful sparkly beads that I used to stare at.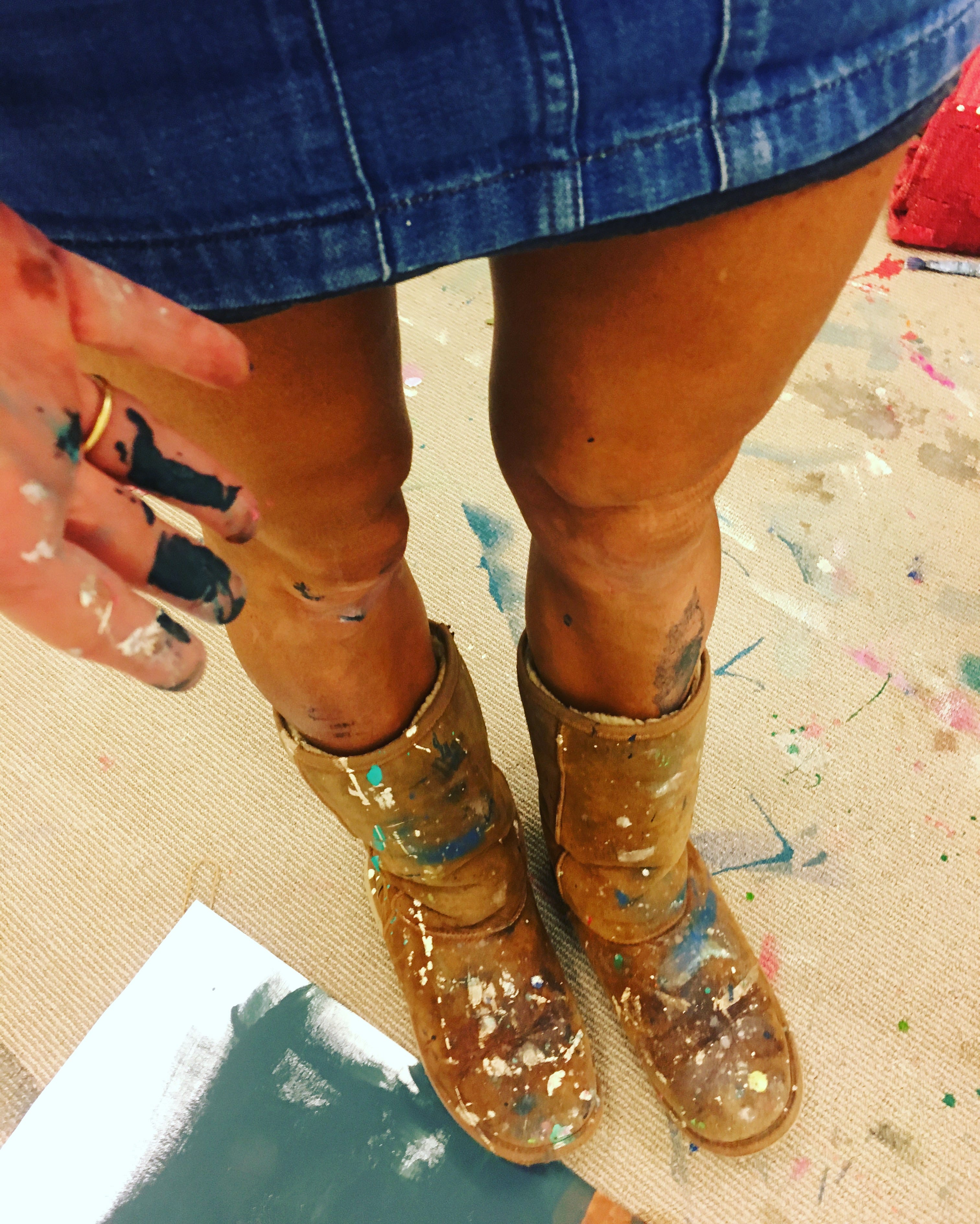 Have you always done creative inspired work?
I have pretty much painted from the minute I left school. I studied fine arts at RMIT, and have owned a couple of galleries and worked in a few. I work solely from studios now which I love. I have one in Prahran and one in St Kilda.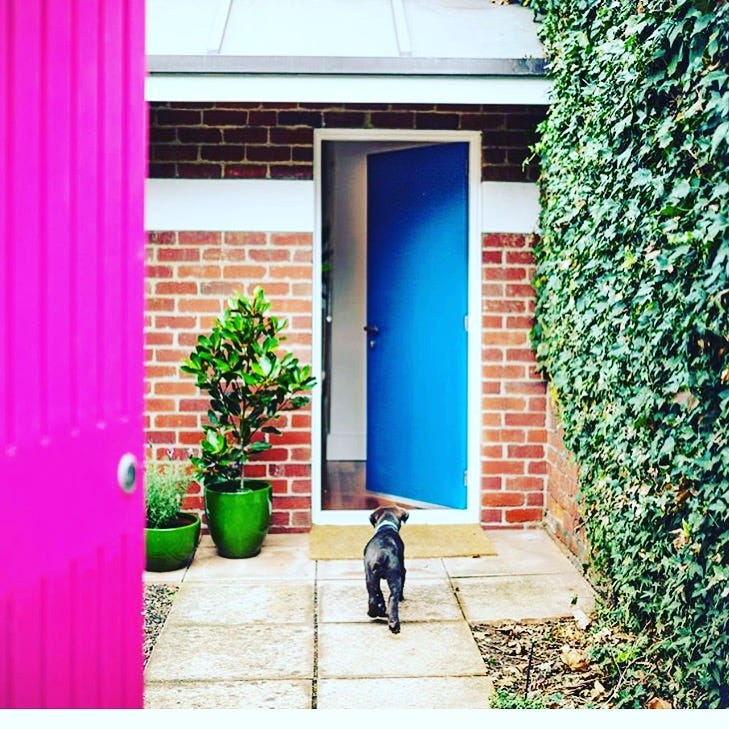 Where do you get the inspiration for your businesses?
I get inspired by every thing! I tend to look at most things broadly and not focus too much on one thing. It helps me keep my options open. I think every one and every thing has some thing to offer if you keep your ears open. I want to expand my print business further into the US and get the textiles/ fabrics side of my business working. I think my work would translate beautifully to fabrics.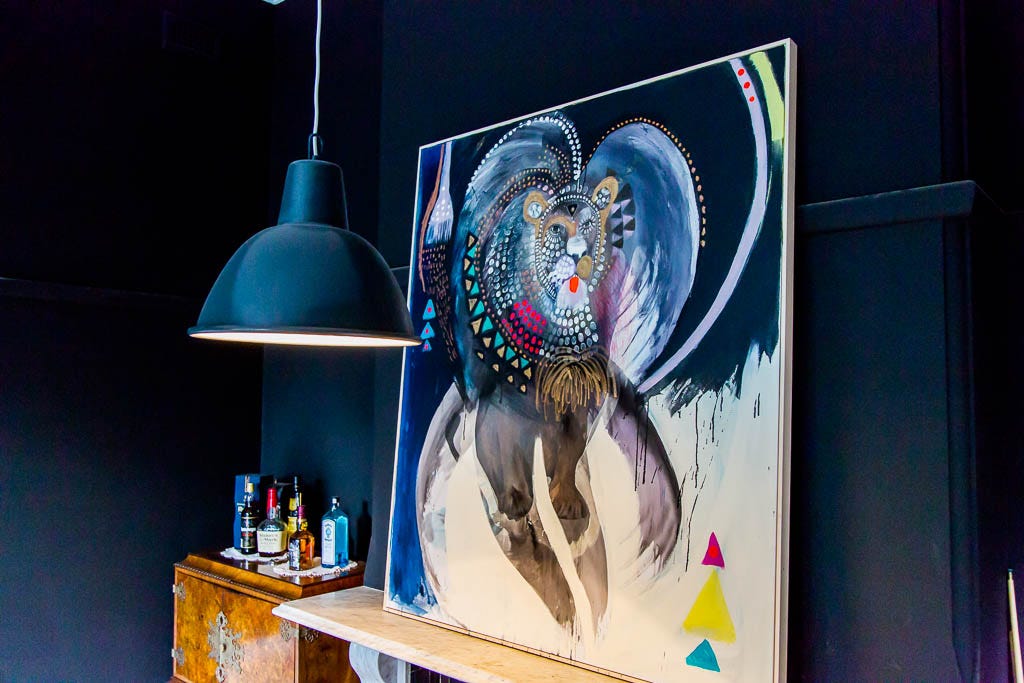 We have the beautiful Casper print available here.
What is your favourite room in your home and why?
I love my bedroom! The ceilings are high and my bed is super comfortable! Nothing better than Sunday morning with mittons (the kitten) and Olive (my daughter) cuddling up to me.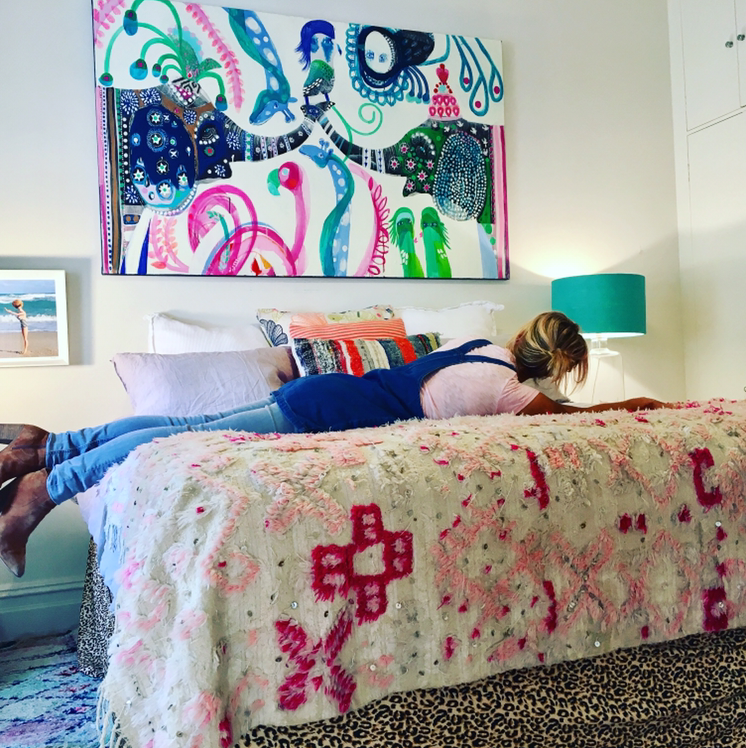 Jessie's amazing bedroom artwork, To Watch Over You, is available here.
What is your favourite item in your home?
My favourite item in my house is an 1900s Tool cabinet I bought years ago from Fenton and Fenton. Although I think I am about to paint it! ( can't help myself).
What is the best place you have ever travelled to and why?
I have a few faves. I do absolutely love India - crazy colours, smells and it really stimulates every sense. Cuba ( for a few of the same reasons). And I love Russia and South America. In fact I could go on and on.
Who is your favourite couple in Block history?
I would have to say Darren and Dee Jolly
Do you have a favourite room from The Block?
My favourite ever was the rooftop terrace on the last Block in Port Melbourne! How fab!
Where do you think new trends will take us?
I am really looking forward to there not being so many new trends and people following their own instincts! Make your own trends I say!
We welcome Jessie Breakwell to The Block Shop. Shop the amazing Chicken Run artwork (above) and the Jessie Breakwell range here.
Did you like this blog? Subscribe to our newsletter to be the first to receive news from The Block! And subscribe now to receive $20 off your next order.