With the Blue Tongues struggling with budget issues and the Redbacks dealing with the infamous Reno Rumble bathroom curse, it was always going to be a tight race. And it was, with just six points dividing the teams!
In the end the Blue Tongues were the losing team, and Michelle and Steve were sent home. So what did judges Darren Palmer and Romy Alwill think?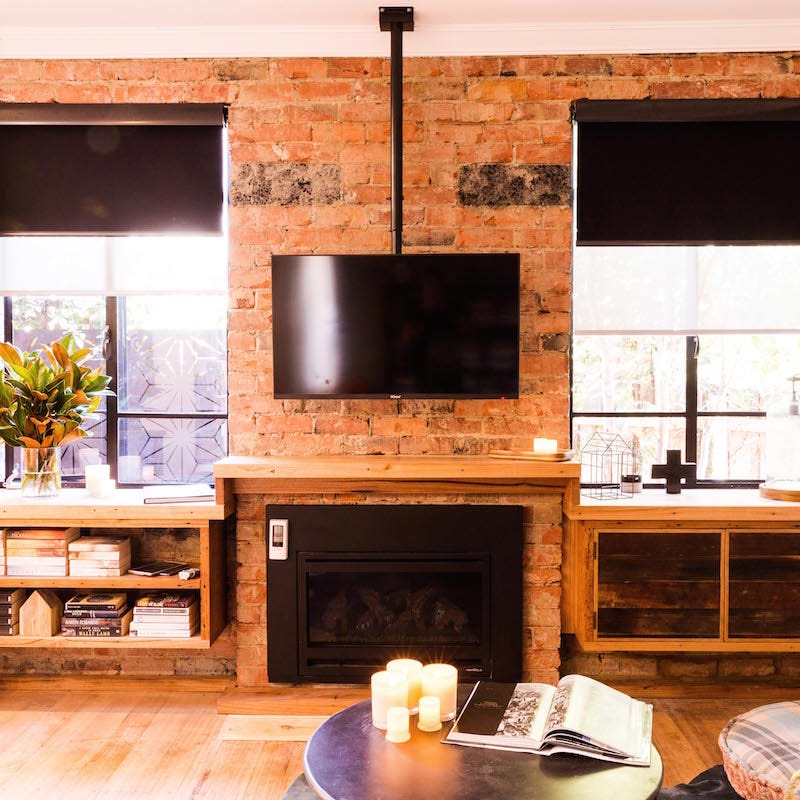 "This is mental!" said Darren upon entry. Their living room and entranceway saw Michelle and Steve pull out walls, change ceiling heights and fix all the cornices, which both judges agreed was done at a professional designer level! Romy loved the wall treatment, but thought the entranceway was a little busy and Darren thought the joinery around the fireplace could have been improved.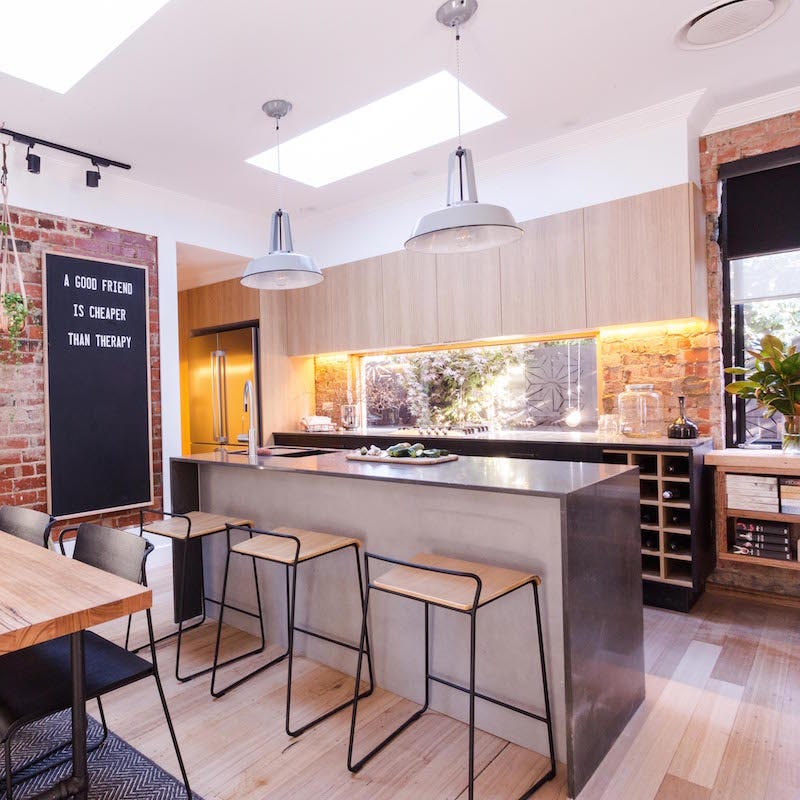 Scoring a massive 20/20 for their kitchen and dining, the judges loved how they connected their space to the outdoors, through a window splashback. Darren loved the islandbench, the storage and the brick work. Romy thought the dining table felt warm and inviting and both judges agreed it was spot on the brief of relaxed industrial.
Both judges loves the finishes in the bathroom and Romy especially liked how it wasn't too fussy. She thought the strong grout lines and subway tiles worked beautifully but would have preferred brass tapware. Darren though the pendant light was superfluous, but both agreed all misses were miniscule.
To read about Olivia's thoughts on the Red Team, click here.