After a week of four couples against three, last night's episode saw the playing field become equal, with the Blue Tongue's (ex-House Rules contestants) Chris and Nick, going home.
In my opinion, both houses were beautiful and much nicer than the Redbacks (ex-Blockheads) and Blue Tongues' first attempts last week. But what did judges Darren Palmer and Romy Alwill think?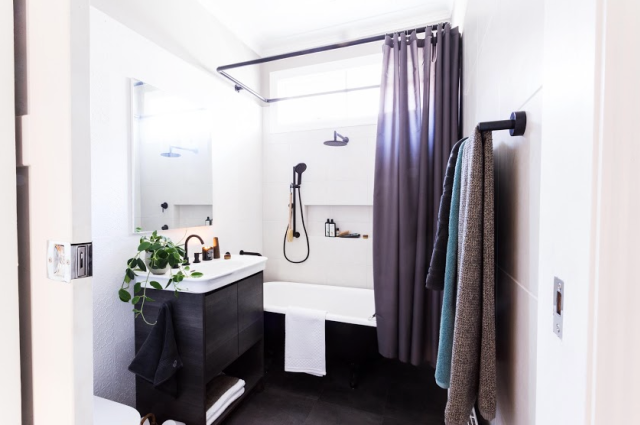 With their design brief being modern vintage, both judges agreed their bathroom hit the nail on the head! A modern take, with some classic vintage elements, the bathroom fused modern matt black tapware with a claw foot bath. The judges loved the storage and tiles, but thought the shower head was way too low.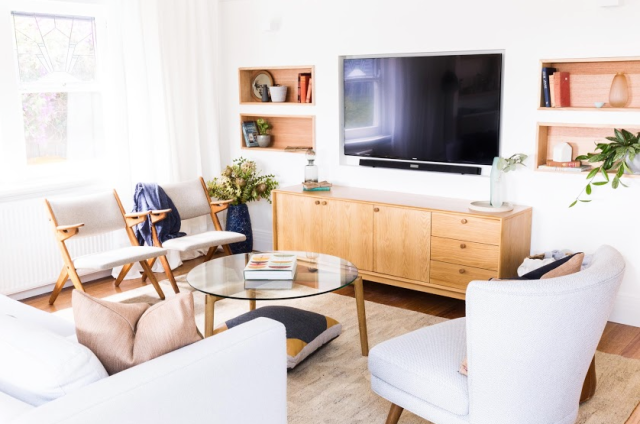 Ayden and Jess scored a whopping 19.5/20 for their lounge room. "I am blown away," said Romy. The judges loved the modern vintage feel and their only criticism was the finishing around the TV.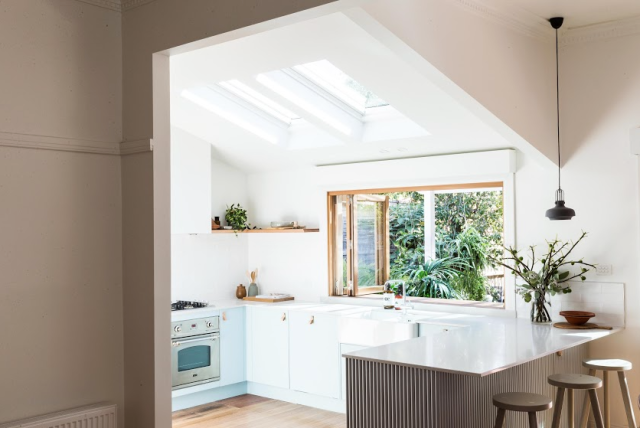 Also getting a huge score of 19.5/20, the judges loved the daring kitchen and dining room. Light, bright and airy, they were wowed by the bold move of blue cabinetry and thought it managed to look fresh, rather that kitsch. The judges also liked the leather handles, the built-in fridge and the sky lights, however they both agreed the timber floor patching could have been better.
Communal Space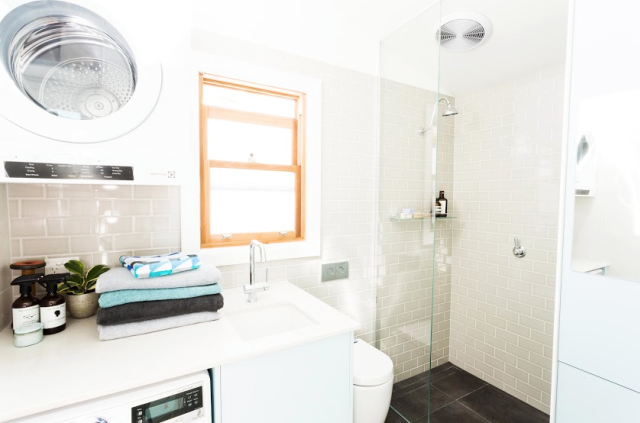 With Michael and Carlene now evicted, the laundry/bathroom became a communal space. The judges really liked it and thought the shower was a welcome addition to the home. Darren thought it would have worked better if it had a door and that the toilet was a little too tight for the space.
To see Olivia's thoughts on the Bluetongues, click here.