We're past the halfway point of Reno Rumble, and two couples, Leanne and Dane, and Lisa and John have made a big impression so far. Last week, they managed to score perfect 10s, and we thought, what better time to check in and see how they're coping with the pressures of the competition, and what it takes to score a 10?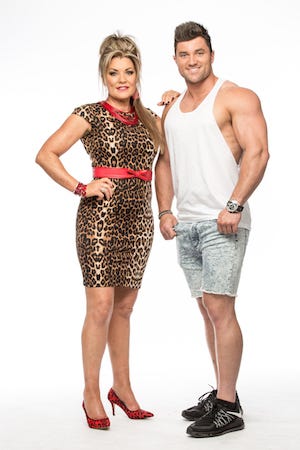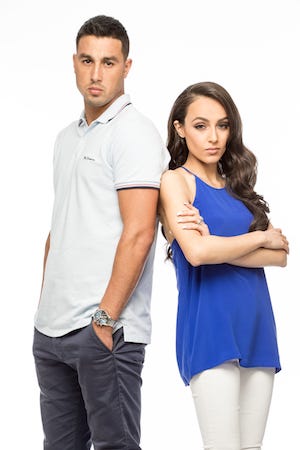 "We're feeling extremely tired, we're running on adrenalin," Lisa admits. "We've had good feedback and good scores, so that keeps us going."
"We're feeling confident," Leanne adds. "Our styling is improving each week."
"Yeah, that feedback, it gives you that bit of confidence to keep going. Even though we're feeling so tired, we know we're doing something right here," Lisa says.
They scored 10s for two very different rooms. Leanne and Dane presented a "showstopper" kitchen. It was incredible, massive – with a gorgeous style story. The "trifecta of illumination", their incredible black, white and green pendants won them big points with the judges.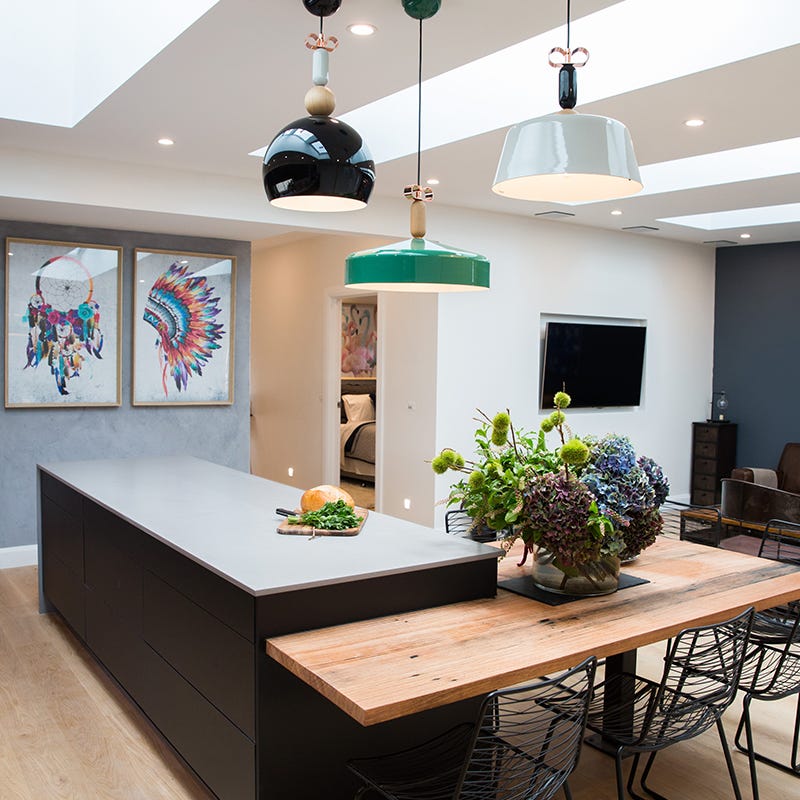 "The kitchen is the hub of the home, and we wanted to create a space where they could feel proud to entertain," Leanne explains.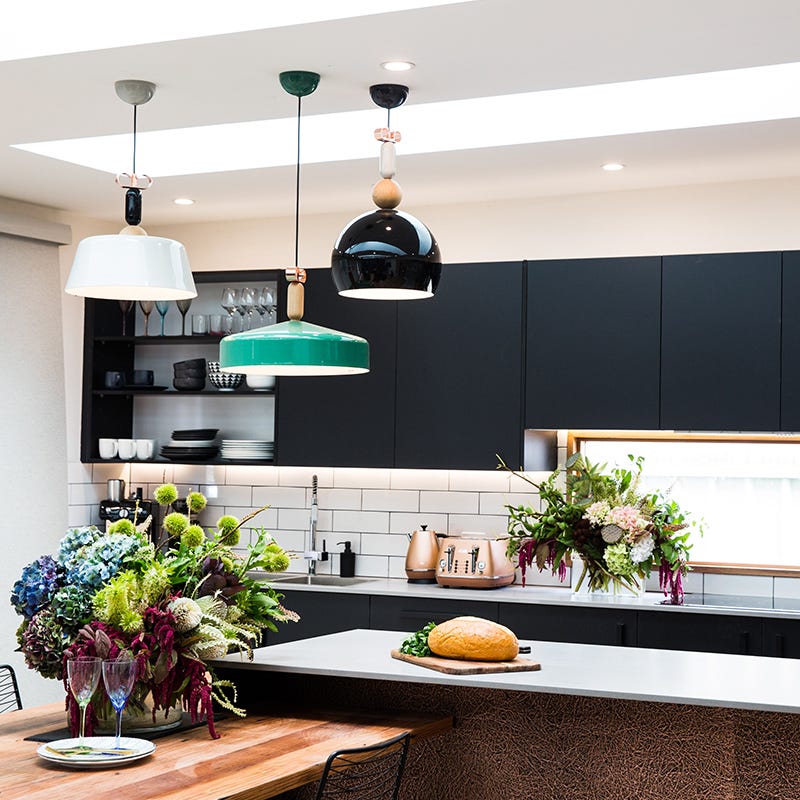 Leanne and Dane committed to the industrial theme, using it to inspire what they hoped would be a "life-changing entertaining space for the homeowner".
Get the look of their solid wire dining chairs and their vibrant artwork in-store now.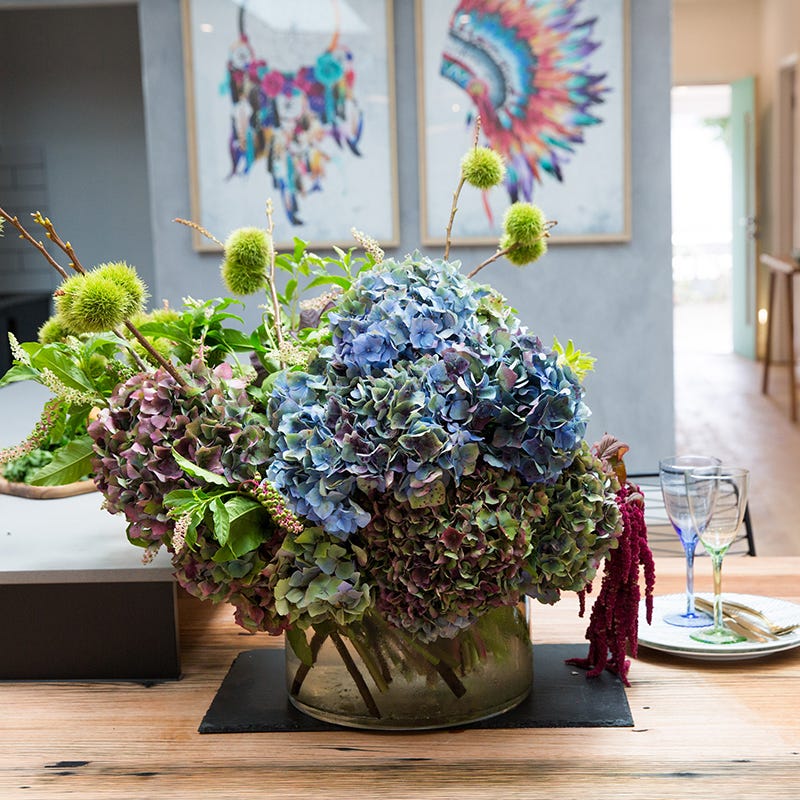 Lisa and John's "of the moment" bathroom scored them their 10. It was calming, on-trend and "just plain beautiful".
"The brief was to keep the bathroom modern, but we knew we needed to warm it up a little bit. That's where the inspiration for the timber came from," Lisa explains.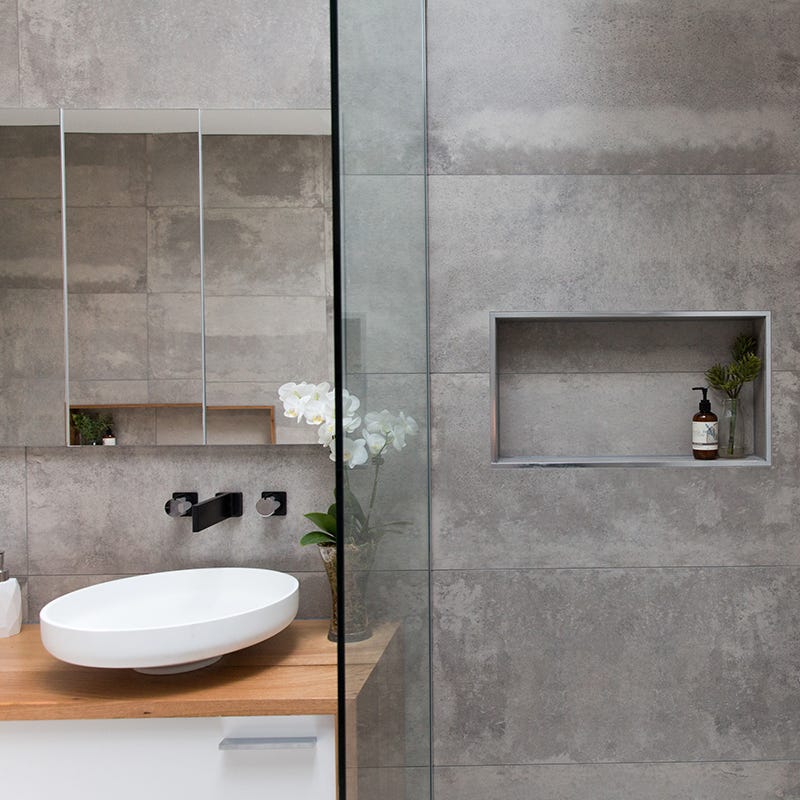 Their recycled timber bath caddy and vanity cover caught the judges' eyes – all perfectly illuminated by their skylight.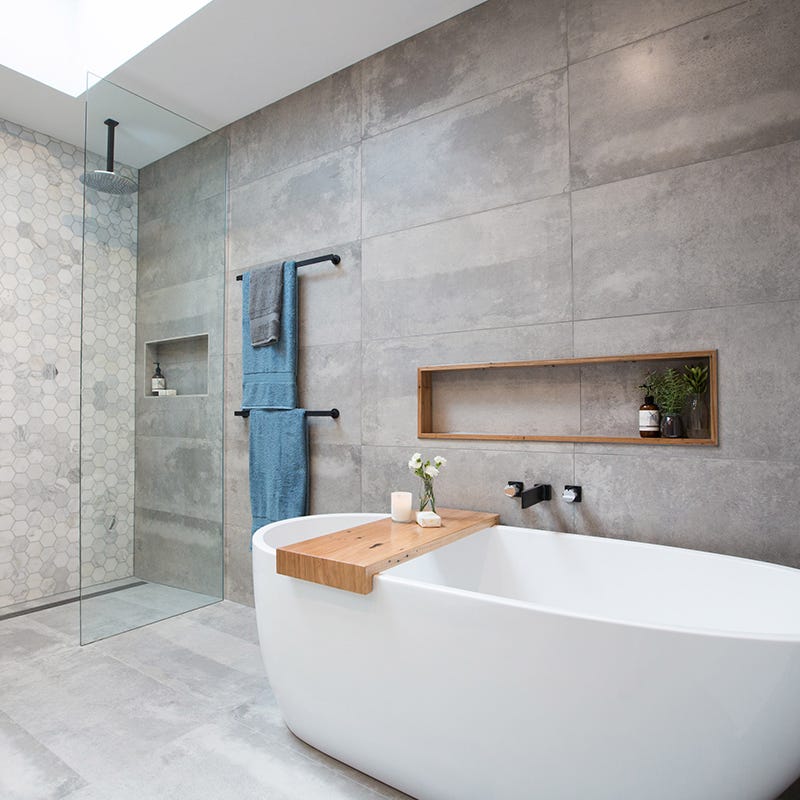 "We wanted to give the family something luxurious… and it was a really great outcome," Lisa says.
"As the room was coming together, I knew we had something really special," John added.
But did they think they had a 10?
"The judges were so enthusiastic when they started talking about it, but we didn't see a 10 coming," Lisa says.
"I probably thought we'd get a 9, so getting a 10 was great," Leanne says, before she reconsiders. "To tell you the truth, actually, the kitchen was amazing… I did expect a 10," she adds with a laugh.
Now, the couples look to the weeks ahead, nervous but excited.
"If we keep going like this, we might be in with a really good chance," Lisa says. "We must be doing something right."