Less than one week of renos remain, and Blue Tongues Carly and Leighton have pulled out in front, winning $10,000 for their charity Kids Under Cover, and securing a one-point advantage over their competitors, Jess and Ayden.
"We're still shocked we've made the Grand Final," Jess tells The Reno Rumble Shop. "Every week, we've been saying, 'This is it. This is our week. We're going home.' And we're still here."
"It's very rewarding though," Carly adds. "I mean, that's why you're here. You want to at least make the Grand Final, don't cha?"
These past forty-hours have seen our Reno Rumble finalists take charge of an entire renovation… by themselves. While Jess and Ayden felt the pressure, Carly and Leighton relished the freedom.
"We're renovating by ourselves, we don't have to ask others what they think. It's just us, and that's a bit exciting," Carly admits.
Relive Carly and Leighton's Reno Rumble journey: Browse their shop now.
"The issue with the Blue Tongues is, we weren't really working all that well together," Carly elaborates. "We were finding it difficult because we always had to check everything with everyone."
That's been the process Jess and Ayden have enjoyed most about Reno Rumble.
"We've had teammates through this whole competition helping us with decisions and all the hard work," Jess says. "Going solo… It's a lot of pressure."
Relive Jess and Ayden's Reno Rumble journey: Browse their shop now.
With more experience, and more confidence in their abilities, Carly and Leighton were happy to go it alone.
"If I need anything, I ask Leighton a question, but really, this whole house is coming together in my head, so I just find that much easier," Carly tells us.
"It's still extremely tough, don't get me wrong, it's just less hassle, because I'm going ahead with what I think is the brief and I don't have to worry about anyone else."
Our couples were tasked with presenting two rooms for judging: a master bedroom and a guest bedroom, with the highest-scoring renovators winning an extra $10,000 for their chosen charity.
"Two rooms in two days… It sounds crazy when you put it that way!" Jess says with a laugh.
"To be honest with you, it was absolutely way too hard," Carly adds.
Jess agrees. "It's just not doable."
She credits the unsung heroes: their tradies. Without them, they would never have been able to turn their rooms around in so short a time.
The judges were wowed by Jess and Ayden's master bedroom. The stripped-back skirts and arches were, to use their words: absolutely astonishing.
"Ayden and I really wanted, and part of the brief was, to keep the original features of the home," Jess explains. "That was our main focus, especially in the master. The plantation shutters were perfect, right-on brief."
The brief was "classic contemporary with a touch of plantation", and you can't get much closer to that than plantation shutters. The room was praised for its strong sense of character. Jess and Ayden combined their lounge chair, lighting and wall mirror to cultivate a mood.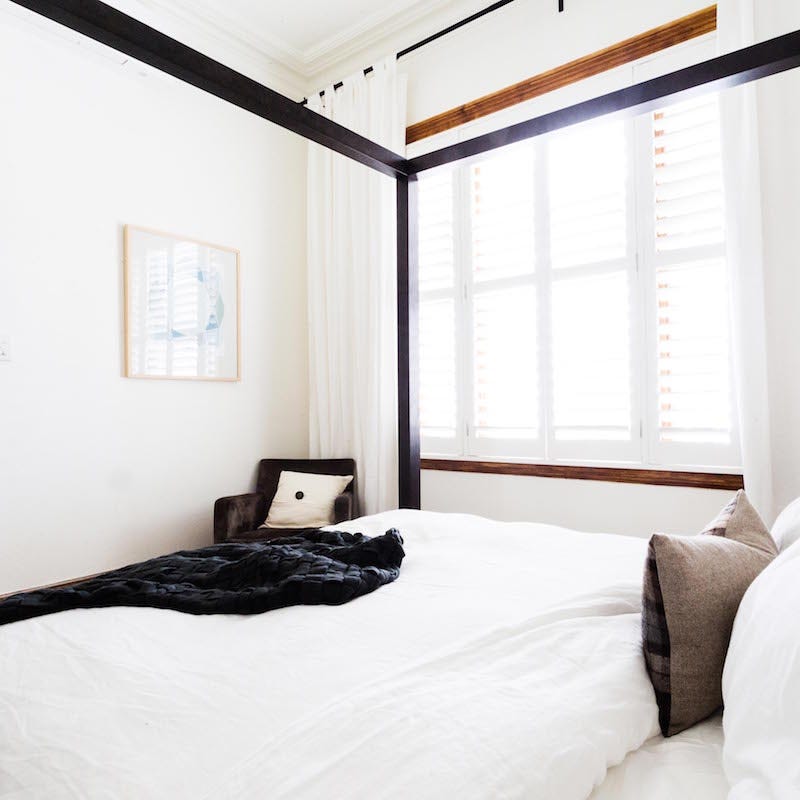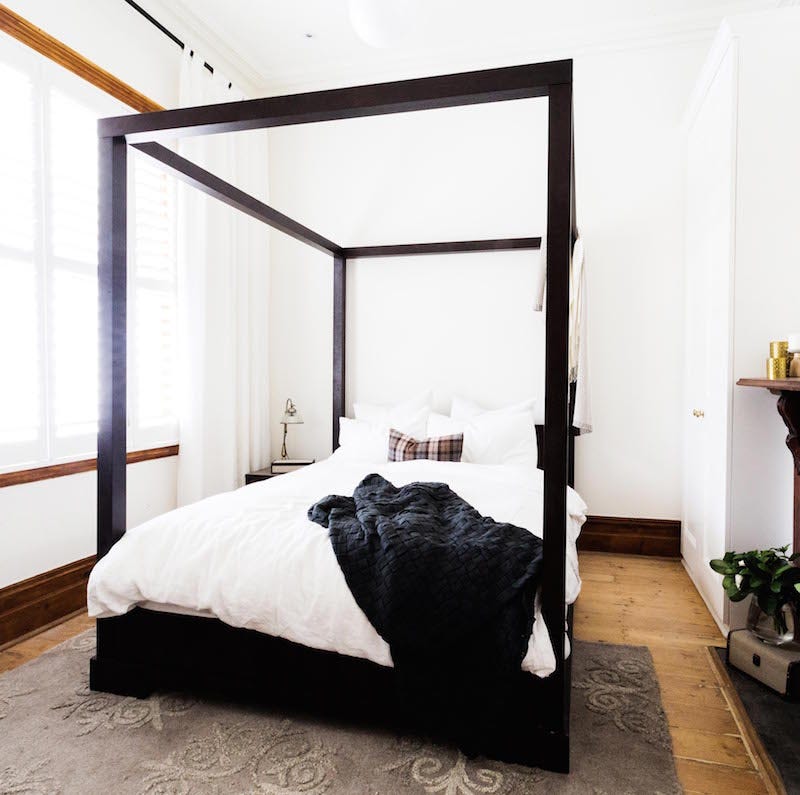 "The guest bedroom was a bit more thrown-together," Jess admits.
And while it wasn't as well received as their master, the judges still found plenty to like in the space. Their lighting made the room pop, and while it didn't match the brief, there's no doubting their keen eye for art.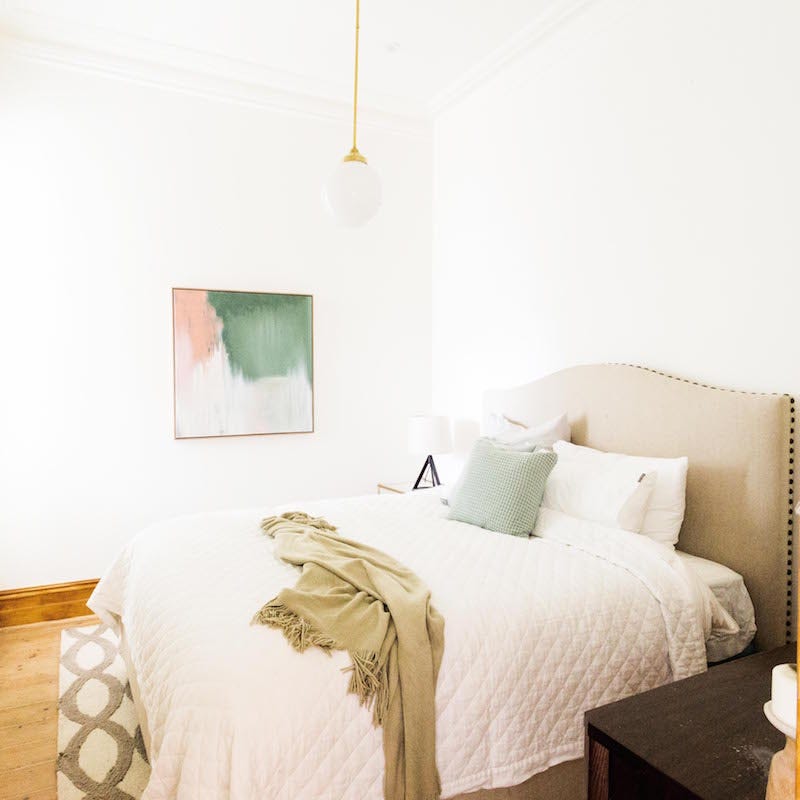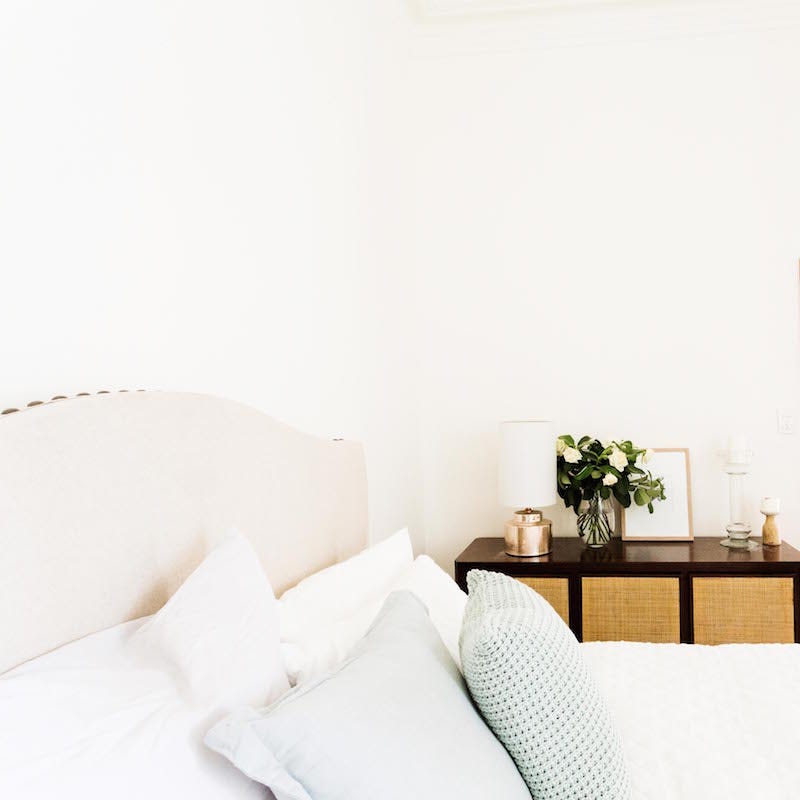 Blue Tongues Carly and Leighton spent the first day planning the layout of their house, having discovered its importance in previous weeks. Then, according to Carly, they "had to race around for everything for two bedrooms willy-nilly". And while she can't believe they got it all done in time, she loves the end result.
Tasked with creating a master bedroom that was "contemporary Australian", Carly stuck to what she knew: herself.
"I looked carefully at all of the gifts we were given," she explains, "and I thought to myself, they're very similar to us, just a little younger. So I asked myself what I would've wanted a couple of years ago and just did that."
The result was a sophisticated master bedroom, impressive even when we disregard the time constraints. Their choice of artwork and copper Twiggagerie Cubes helped add youth and colour to the space.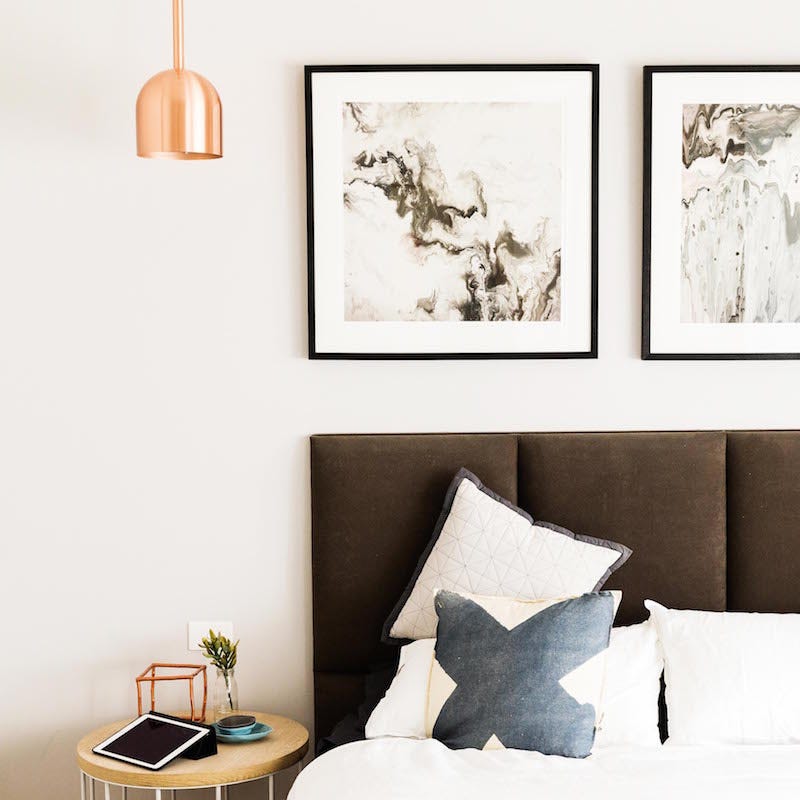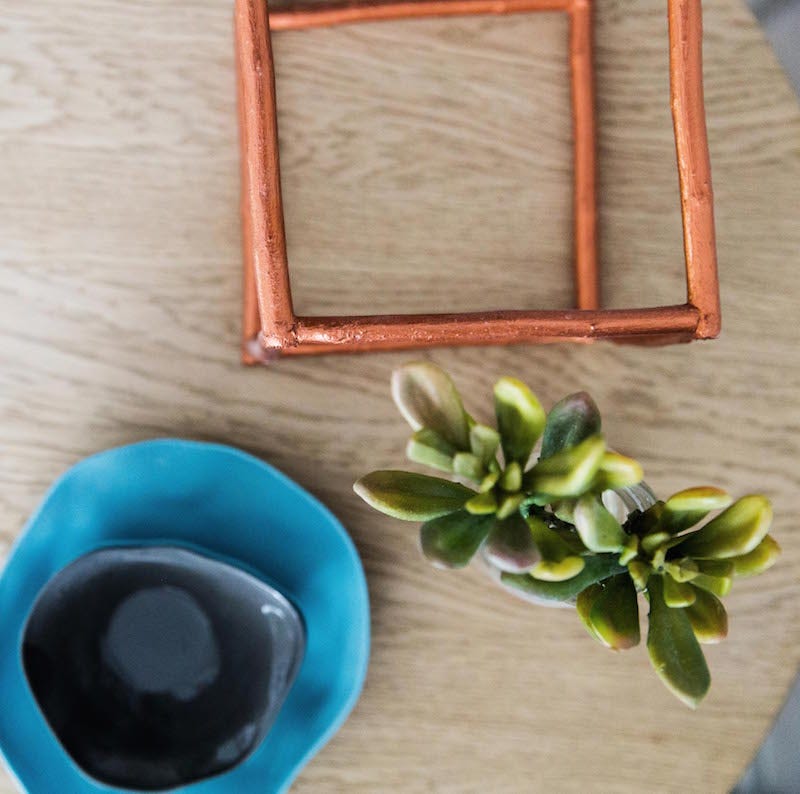 In their guest bedroom, Carly and Leighton utilised pops of neon and artwork [https://www.theblockshop.com.au/store/single/myne-by-prudence-caroline-station-30-artwork] to keep the room feeling young, fresh and upbeat.
"I love the guest bedroom. I like the monochromatic look. I find it easy to do. I'm not very brave when it comes to colours. It's easy, the copper is very on-trend and very young. And I look for Australian – Australian artists, linen, everything," Carly says.
And while their bedsides were stunning, this week, it was all about the lighting. If, like us, you watched the Blue Tongues and had major pendant envy, the Reno Rumble Shop currently stocks their copper pendants, drum pendants and Alrik pendants.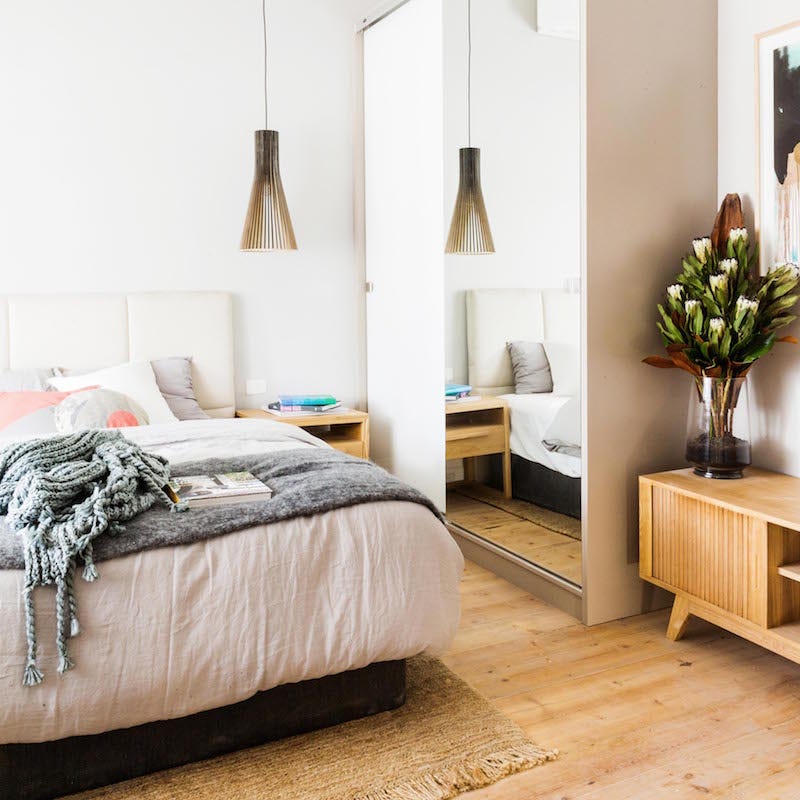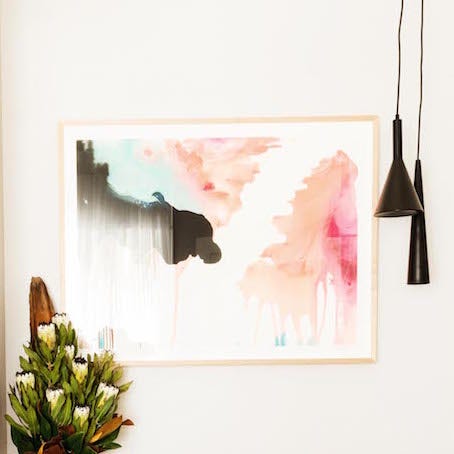 The competition was fierce this week, and the judges sided with the Blue Tongues by single point.
"We're thrilled to bits to win that extra $10,000 for Kids Under Cover," Carly says. "It's wonderful to hear we're on the right track, and it keeps us going, because we're running on empty. We're running on adrenalin.
"And now we have Ben and Jemma, there's no way we could do the rest without them."
"We're exhausted, to be honest," Jess adds. "But Kyal and Kara are coming back to help us, and that's just massive."
Whether you're renovating two bedrooms in two days, or just looking to add a little wow-factor to the room you wake up to, The Reno Rumble Shop bedroom section has everything you need.