Follow advice from these experts and you'll never need to employ a painter again!
PRACTISE MAKES PERFECT
Painting your home whether you are using a professional or doing it yourself can be a daunting prospect. There are so many choices. If you are trying to save money, "get on the paintbrush. Everyone can paint," says Ronnie (The Block: 2017). "Practice makes perfect, so definitely give it a red hot shot."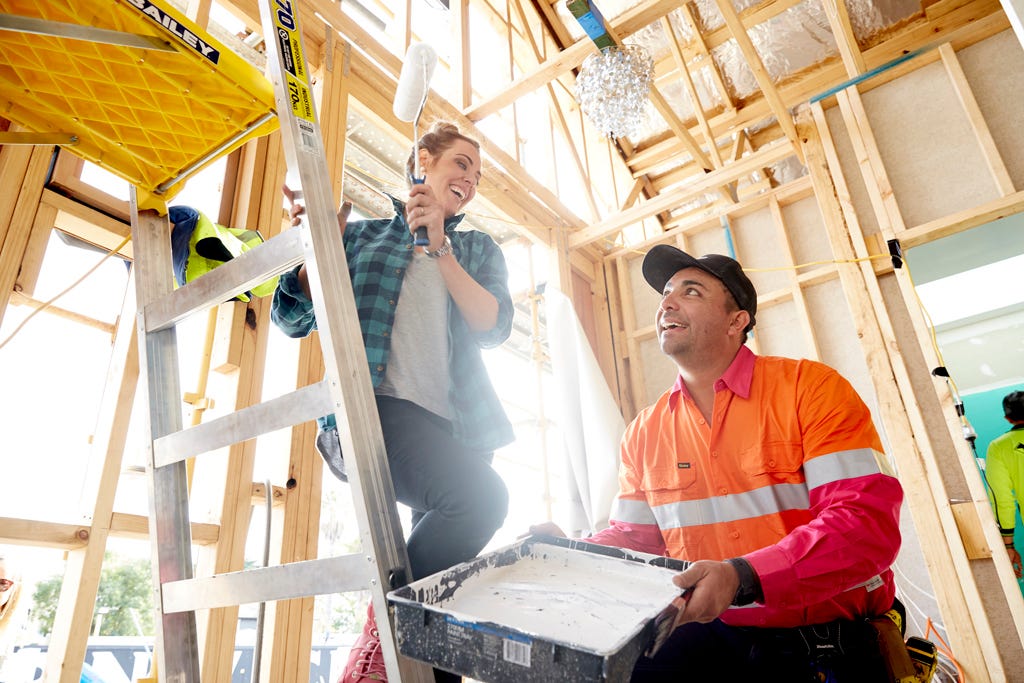 Preparation is EVERYTHING  
"Dust and clean the walls, scrape any cracked or flaking paint and for small imperfections use sandpaper," says Ronnie (The Block: 2017). "Use plastic drop sheets, tape up windows, lights fittings and anything that your don't want painted. Always use a primer and cut in corners, cornicing and skirting boards first then you're ready to rock and roll!" says Ronnie.
PRACTICAL ADVISE
To avoid the paint peeling off and to ensure smooth edges, "remove painter's tape while the paint is still wet," tips Shannon.
To load up your paintbrush for the "cutting-in" stage, "cover half the length of the bristles and wipe it to the side of the pot to remove excess," says Shannon (The Block: Glasshouse winner). For a smooth finish, "make sure the brushed paint is still wet when you come to use the roller."
Shaynna says TEST!
"The biggest painting mistake is heading to a paint store, choosing a colour, then painting a room that night," says Block judge Shaynna Blaze. "Get a test pot and see how the colour looks in different light at different times of day."
"Don't paint a test patch on the wall as it will be affected by the colour already there, and it will leave marks," says Shaynna. Instead paint an A4 card and move it around the room.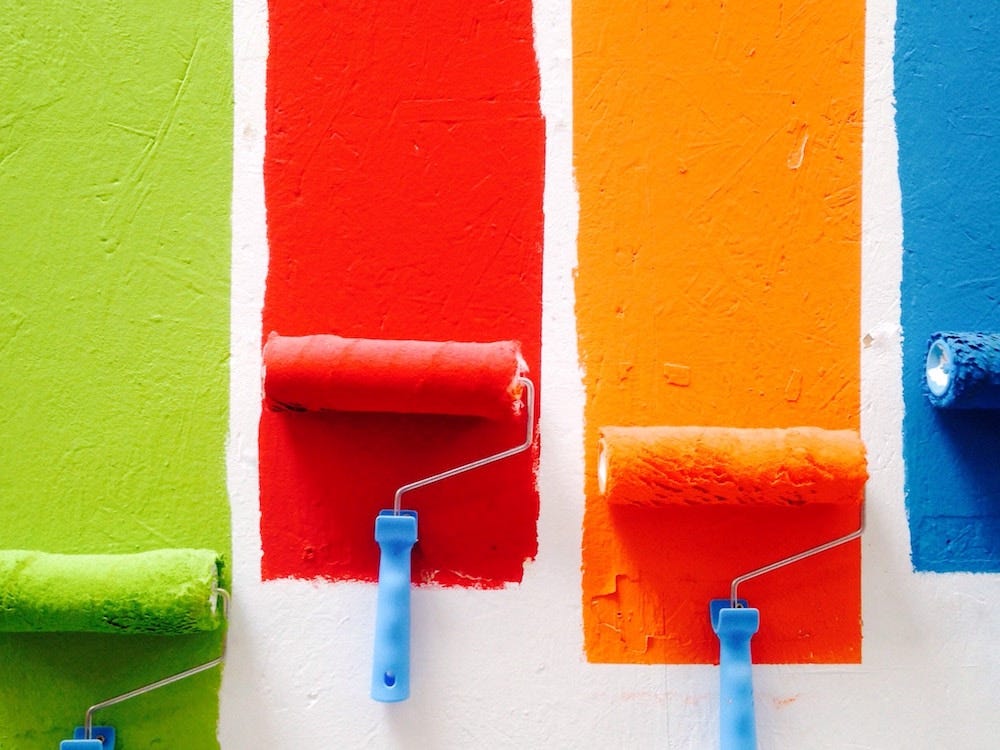 CONTINUITY IS KEY
"Choose one or two neutral colours — either natural, beige or grey — that you stick with throughout the home and add in touches of colour, so everything has a chance of working together," advises Block judge Neale Whitaker.
GIVE COLOUR A CHANCE
"If in the rest of the house you have been light, bright and airy, in the master you might be able to experiment with colours on the walls," agrees Jenna (The Block: 2011 and All Stars, 2013). "Deep blues and deep greens, which are really popular at the moment, will absorb a bit of the light and make the room feel a little bit more cozy, relaxing and romantic.
 "I think bedrooms are a really good opportunity to play with colour because it's a closed space," says Carlene (The Block: Glasshouse). Generally, the master is a more personalised space, so focus on feeling.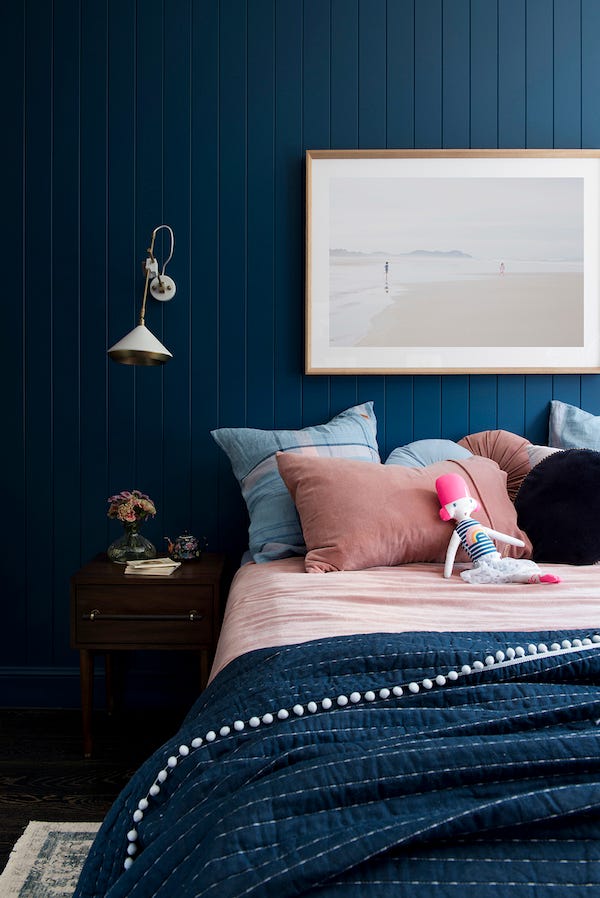 Did you like this blog? Subscribe to our newsletter to be the first to receive news from The Block! Subscribe now to receive $20 off your next order.