Um, excuse me, but these photos are HILARIOUS!
Who doesn't love a bit of Halloween dress ups? Our Blockheads are RIGHT into the swing of it this Halloween. Take a peek at some of their past efforts - points go to Mitch and Mark, who pull off Mexican Day of the Dead skeletons a little TOO well and Hayden and Sara well we have no words...

Mitch & Mark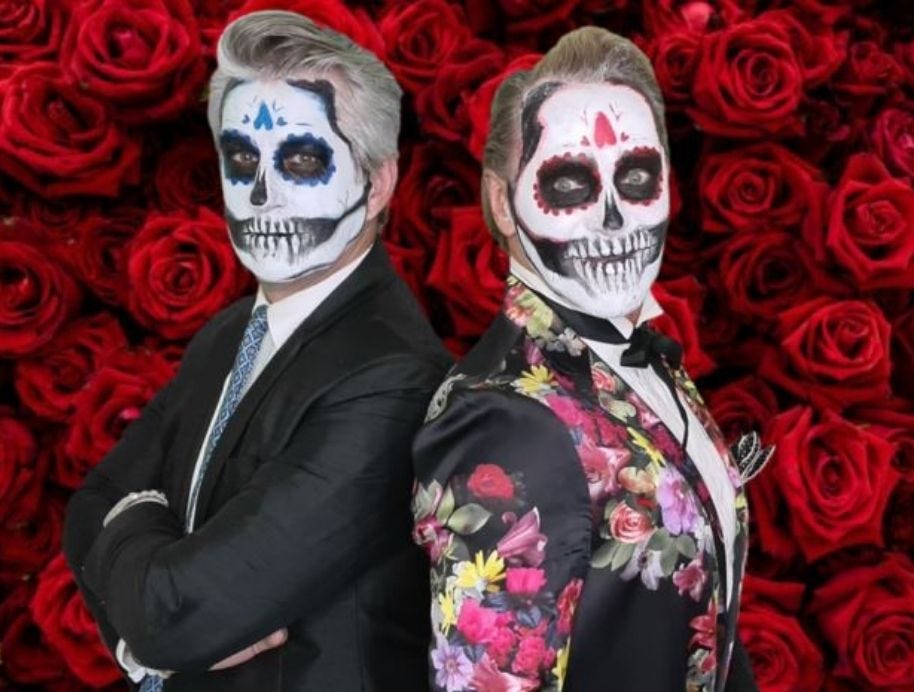 "Mitch lived in the US for so many years, he loves these celebrations and remembers Halloween with his kids. Let's face it, any excuse for a party will work for Mitchie. For me, Halloween isn't an Aussie tradition, but in 2020 it's a great reason to get together with some of our friends (COVID safe rules apply) and reconnect, reminding ourselves there is still opportunity to celebrate, have fun and share good times with good friends," Mark tells The Block Shop.

Harry & Tash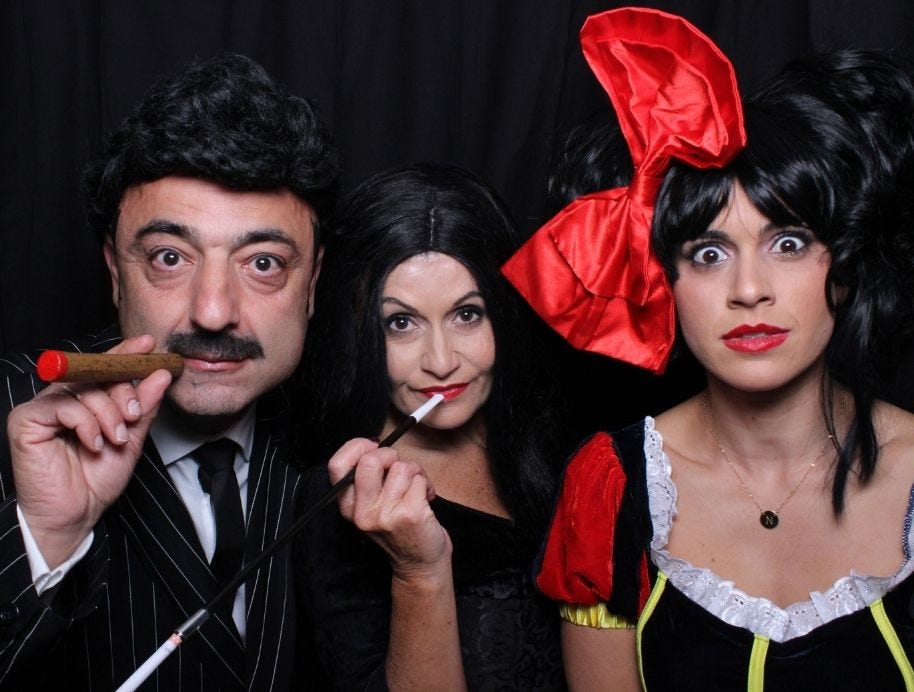 Something tells us Harry and his wife Andrea along with daughter Tash love a dress-up! We have spotted Andrea on our screens this Block season preparing the Sunday's winners moussaka. Andrea is a popular hairdresser to the stars and owns three salons and two barber shops in Melbourne. Tash was clearly born to shine!


Luke & Jasmin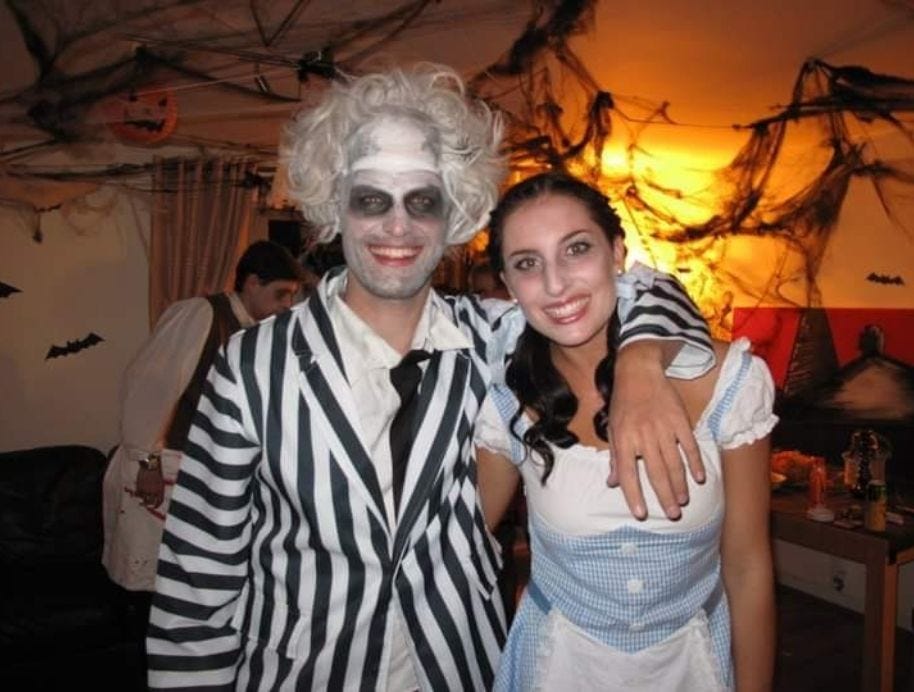 Luke and Jasmin pull off a fabulous Bettle Juice and Dorothy.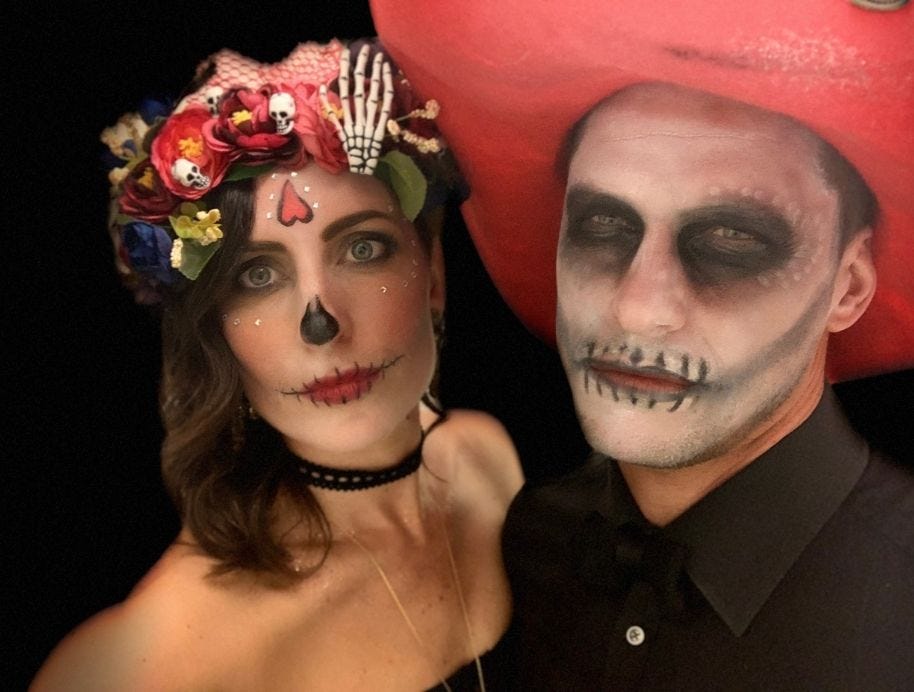 Halloween 2020 was a colourful Mexican celebration for Luke and Jasmin.

Sarah & George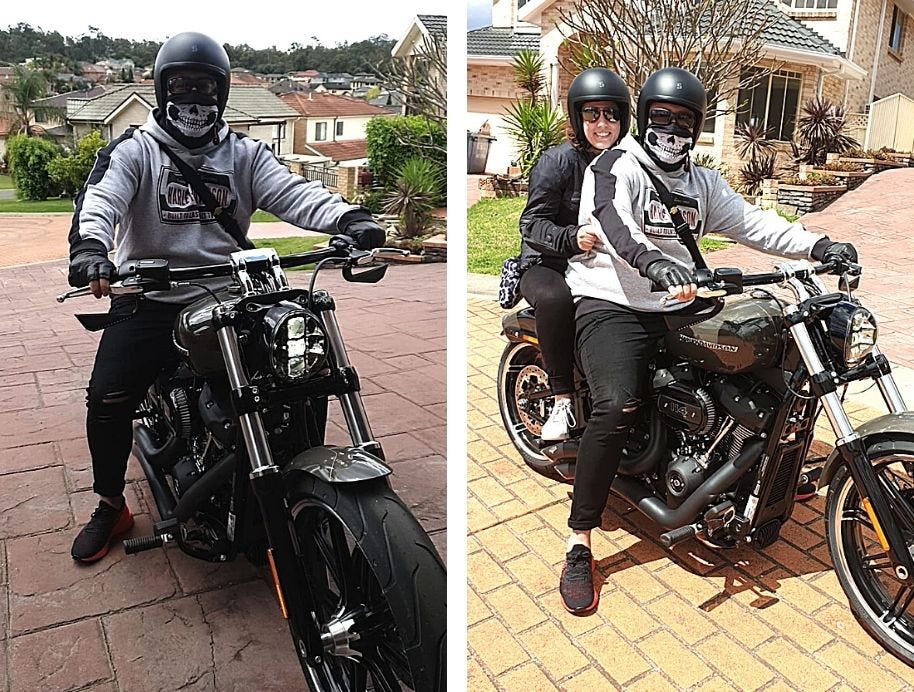 Okay, so this may not be Halloween however, any excuse to include our 'freaky' Harley-Davidson loving George and Sarah.


Courtney & Hans

Sara & Hayden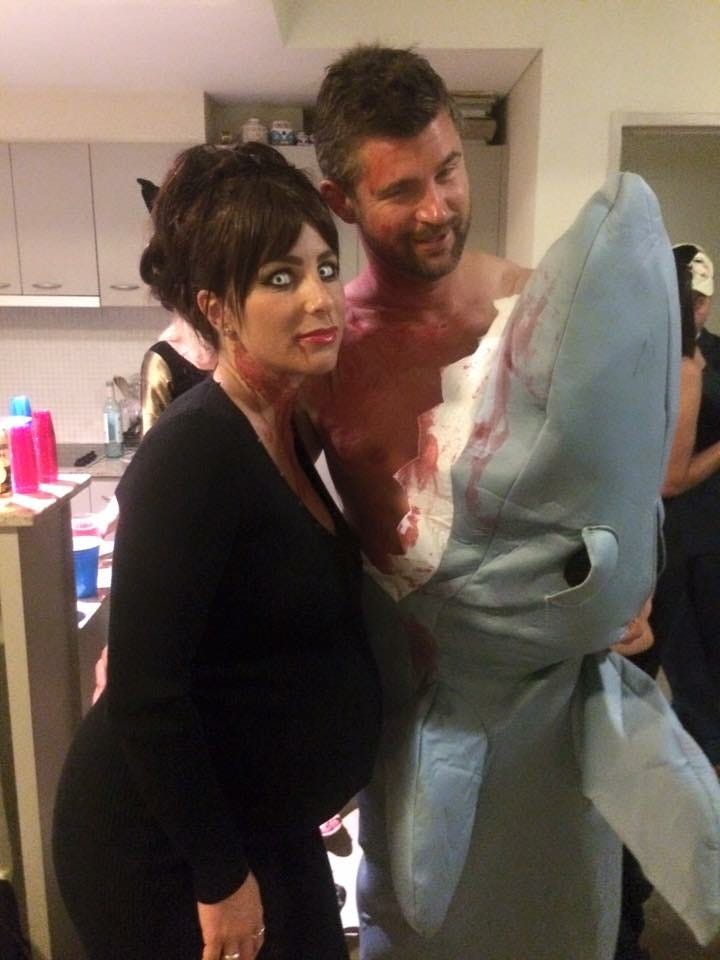 A+ for effort! Sara pregnant with Harlow and her fierce great white hunter Hayden. We LOVE your Halloween enthusiasm guys!