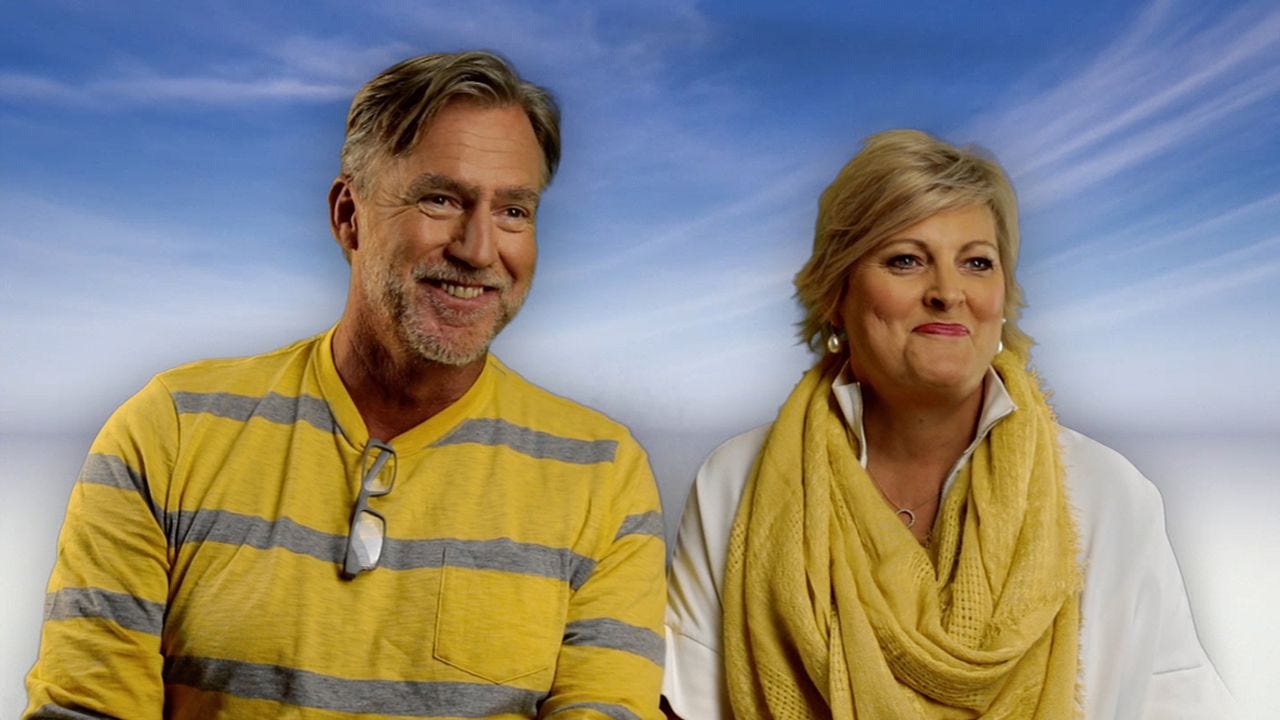 Why The Block?
Dan: "We just want to showcase our skills that we've developed over the years and show that the baby boomers can still keep up with the young ones these days."
Have you renovated before?
Carleen: "We've renovated a few houses that we've lived in and enjoyed the experience along the way, it's been great."
Have there been any reno horror stories?
Carleen: "We always have to stop at some stage because the budget always gets tight, that's classic and probably the biggest horror."
Have you two done anything to prepare for The Block?
Carleen: "We haven't done a lot to prepare so far as in design and what we're going to go with until we see the building and walk through it, get a feeling for it."
What is your design style?
Dan: "Our design style will be in keeping with the building, but with a twist."
Carleen: "A bit of the old, a bit of the new. We're good at mixing it up and keeping it a little bit eclectic."
What is a day in your life like?
Dan: "Carleen is busy at work. We've got boys that are now independent, we're able now to spend time on ourselves, but we still enjoy the boys as much as we always have."
How would you describe each other's personality in one word?
Dan: "Carleen's personality is bubbly."
Carleen: "Dan's personality is pretty laidback, he's easy to get along with most of the time. You wouldn't want to cross him."
What item could you not live without?
Dan: "Carleen couldn't live without her magazines."
Carleen: "They give me inspiration and I find it relaxing at the same time. What can't you live without?"
Dan: "The (TV) remote."
Carleen: "Oh he drives me mad with it."
Who is the boss?
Carleen: "I probably am the decision maker to a degree, but it isn't concrete until we both agree on it anyway, but I'm the one who is itching to do something different or looking for the next step."
Dan: "Yep, I do what the boss says."
What will you miss most while you're on The Block?
Carleen: "My boys."
Dan: "We'll miss our boys and family."
What was the last emoji you used?
Carleen: "The last one I used was the eyebrow up and the eyebrow down and the face to the side.
Dan: "I use the thumb all the time."
What gets on your nerves?
Carleen: "What gets on my nerves is people running late."
Dan: "Mess, I love to have a clean workspace."
Carleen: "And arrogant people."
See what got experienced renovators Dan and Carleen stuck during the first few days at the block by clicking here.