/media/blog/Wk_7_Sticks_Wombat_Josh_Elyse_TheBlock2017_2.jpgStick, Wombat, Josh, Elyse The Block 2017Team North
'Keep it North' isn't just a battle cry for this week's challenge - it's become a life philosophy for Houses Four and Five, who have not only formed an alliance during the competition - but lifelong friendships.
"'Keep it North' has turned into a design label - and a mantra for life, I think," says host Shelley Craft, who witnessed firsthand just how close the teams had become during this week's Stayz Challenge.
To trace the origins of this special 'bromance', you have to go all the way back to the early weeks,
when Sticks and Wombat and Josh and Elyse would regularly help one another out when they were in a pickle.
The set-to with Ronnie and Georgia over House Five's request to work ahead on their pool, only solidified the bond, which grew even more last week when the neighbours stepped in to help Wombat while Sticks was away.
In fact, so loved-up have they become that Josh and Elyse even invited Wombat to come away with them on their Mornington mini-break.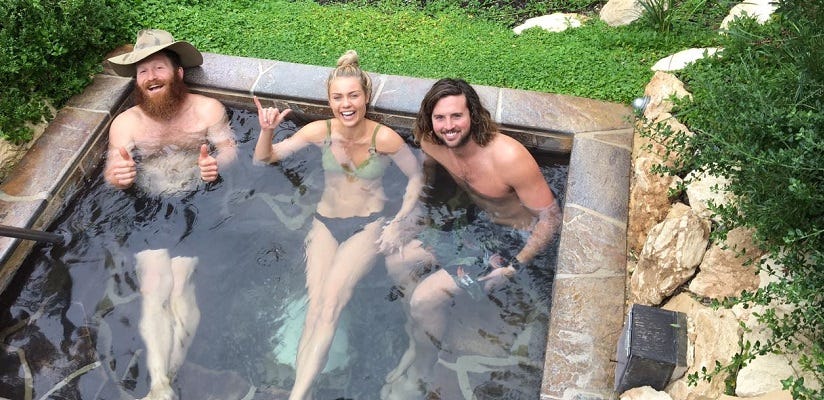 "We have become really good friends, and we still are to this day," says Sticks. "Whenever we would go into a challenge, or a room reveal, Josh would be like, 'Keep It North' to try and take it out at the North end of the Block."
It helped spur them to victory on more than one occasion.
"They're such good neighbours to have," says Elyse. "We wanted to keep the wins up the north end of The Block. Actually, not just the wins, but the positive vibes and the fun."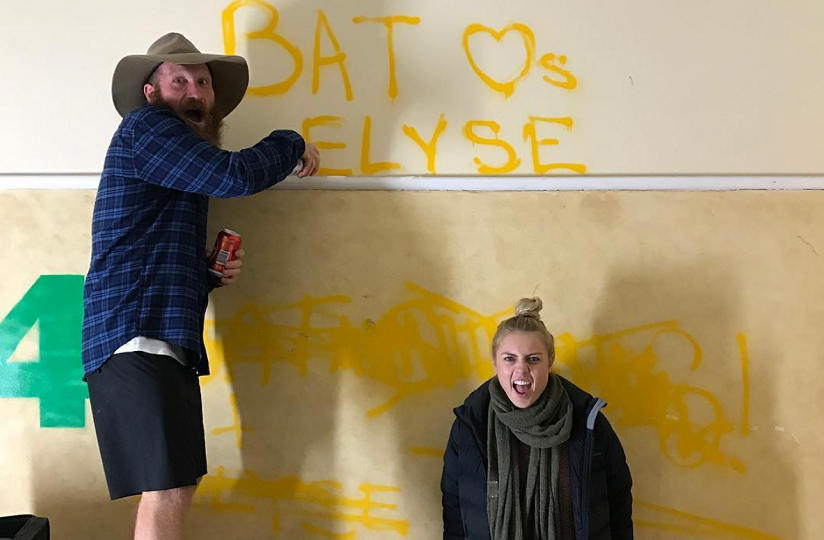 The new friends are even considering starting a charity venture under the name, jointing raising money for causes close to their heart. They might even start their own business too.
The only downside to this new alliance? They can't bring good friends from House Two, Hannah and Clint, along for the ride.
"We would have loved Clint and Hannah to be up the North side, but they got stuck down south," Elyse laughs.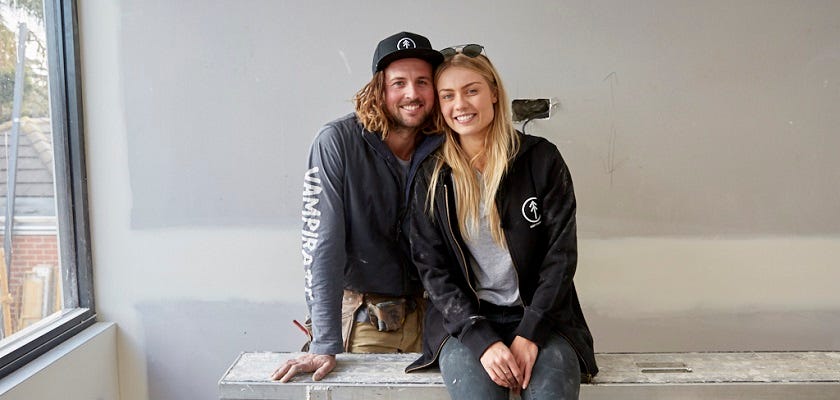 Did you like this blog? Subscribe to our newsletter to be the first to receive news from The Block! Subscribe now to receive $20 off your next order.