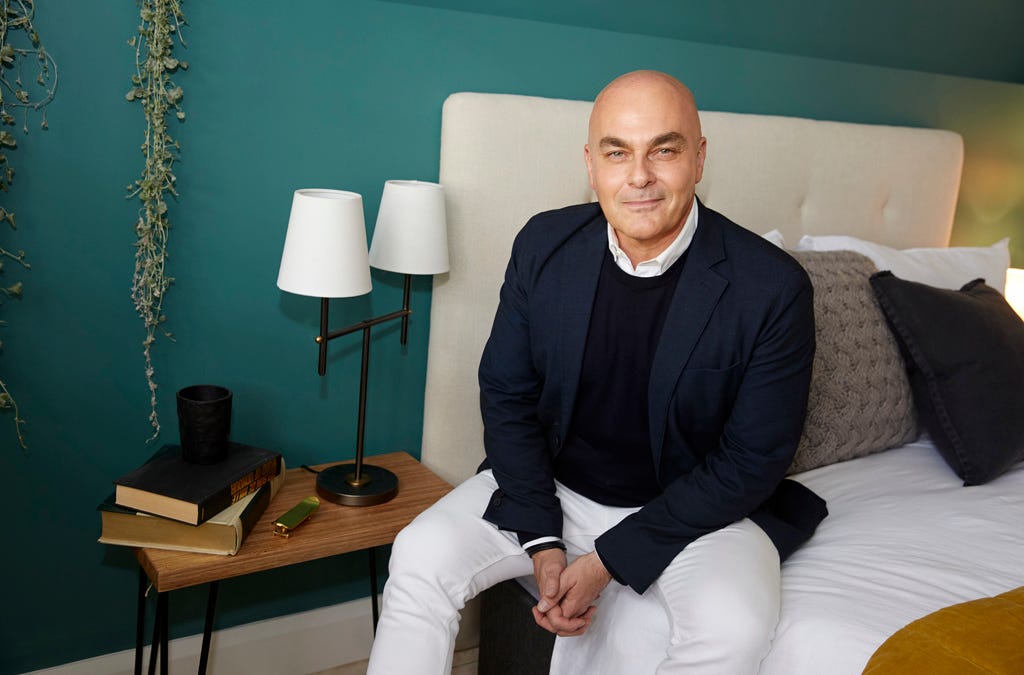 When he's not casting an eye over this year's rooms, Neale Whitaker is presiding over a new show on Foxtel, Love It Or List It. In the series, couples who can't decide whether to renovate or sell their homes call on Neale and co-host Andrew Winter to give them a hand. Neale is in charge of the reno, and Andrew's job is to find them potential new homes to move to. We find out more...
Congratulations on your new show. It's great!
Thanks - it's a bit of fun.
How different is it from the stuff you do on The Block?
The judge becomes the judged in this show. Which I kind of enjoy.
Has it given you a new appreciation of what the contestants on The Block go through?
Well, look, not really. I don't mean that from an arrogant point of view. It's just a very different set of circumstances. Because on The Block, of course, the contestants are renovating each week with the sole intention of impressing us, basically.
Well, yes…
I mean, yes, they have got to create a property that sells well at auction, but at the end of the day, their whole 'raison d'etre,' through the week, is to impress us, to potentially win another ten grand…
Whereas you are renovating someone's house to persuade them NOT to sell…
That's right. With Love it or List It, I have to put my own tastes to one side. It is not about me. It's not about my design choices, or giving these families the latest 'Scandi' look. It's about giving them space, and sorting out their problems. Yes, some of the homeowners on Love it Or List It have a very strong idea of how they want their homes to look. But the vast majority of them didn't care about aesthetics. They are much more interested in creating extra space, and having their home transformed, so it works better for their lives.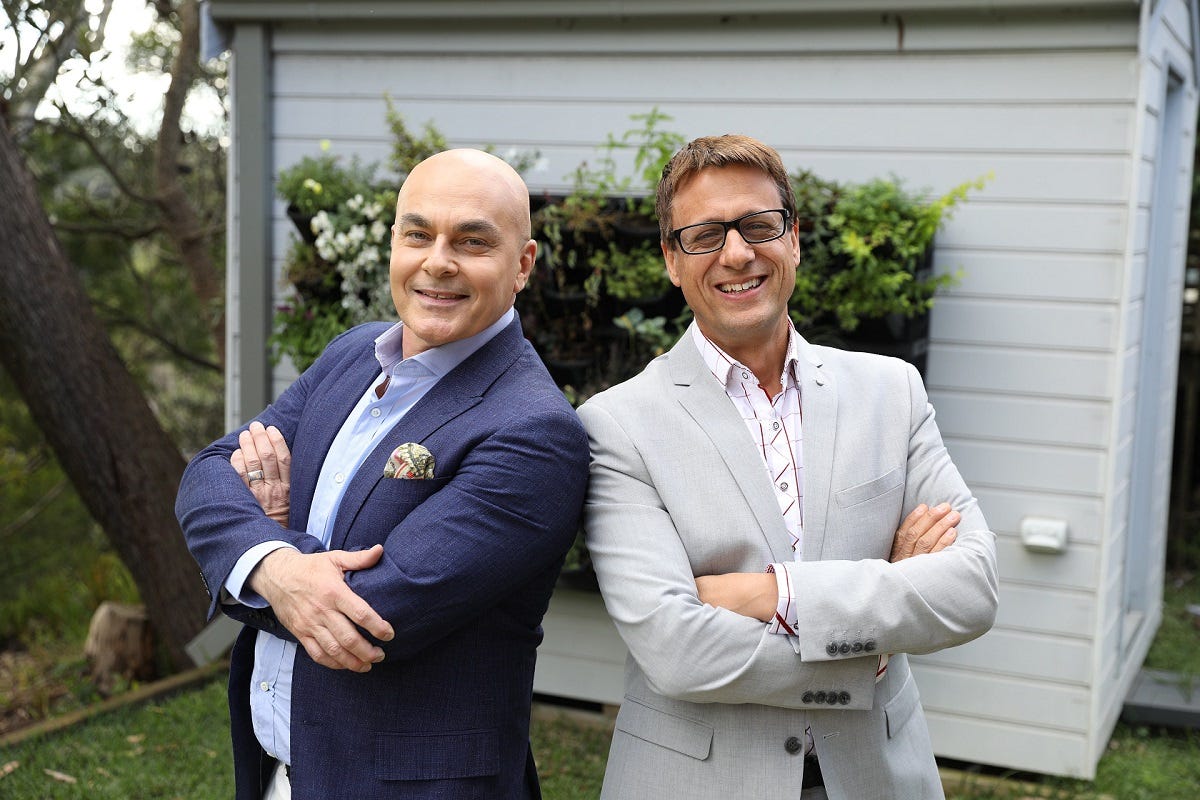 It sounds like a lot of fun to film…
It was. The thing I love most about doing Love it or List it is working with Andrew Winter. That was absolutely wonderful. But also, I get to meet and interact with the homeowners - that's a very significant difference for me. Because with The Block, much as I love my role, we rarely meet the contestants until towards the end of the show. So we judge in isolation, which is exactly the way the format requires it. But with Love it or List It we're invested with the homeowners, and the dilemma, and the circumstances, from day one.
You sound like you've had a super busy year...
Yes, it's been very busy. Because we started filming Love it Or List It in February, and we didn't finish until August. So it was six months of very full-on filming in Sydney, Melbourne and Brisbane. For three months of that, we were also filming The Block in Melbourne every Sunday. So I was doing a lot of travelling.
It sounds like a lot of work…
Actually, it was even more full-on because from the first few months I was filming Love it Or List It, I was still working full time at News Corp [Neale was Editor at Vogue Living]. So I didn't actually leave my full-time job at Vogue Living until the middle of June. It was a crazy seven-day-a-week schedule for a few months. But let's put it in perspective - both shows are wonderful projects to be working on, so I was also having a lot of fun along the way.
Love It Or List It airs Wednesdays on Lifestyle Channel
Did you like this blog? Subscribe to our newsletter to be the first to receive news from The Block! Subscribe now to receive $20 off your next order.