If you're dreaming of a new home or planning a renovation, look ahead and ensure a sense of connection between your home and front entrance.

Coastal Barn Dream - Front Wall - EstateWall

When renovating or building a new home, many considerations, including budgets and timelines, affect decision-making. However, it's important not to lose sight of the big picture.

Lauren Cecil from Coastal Barn Dream and Natalee Bowen from Indah Island knew the importance of connecting the outdoor space with the house, giving an immediate sense of connection.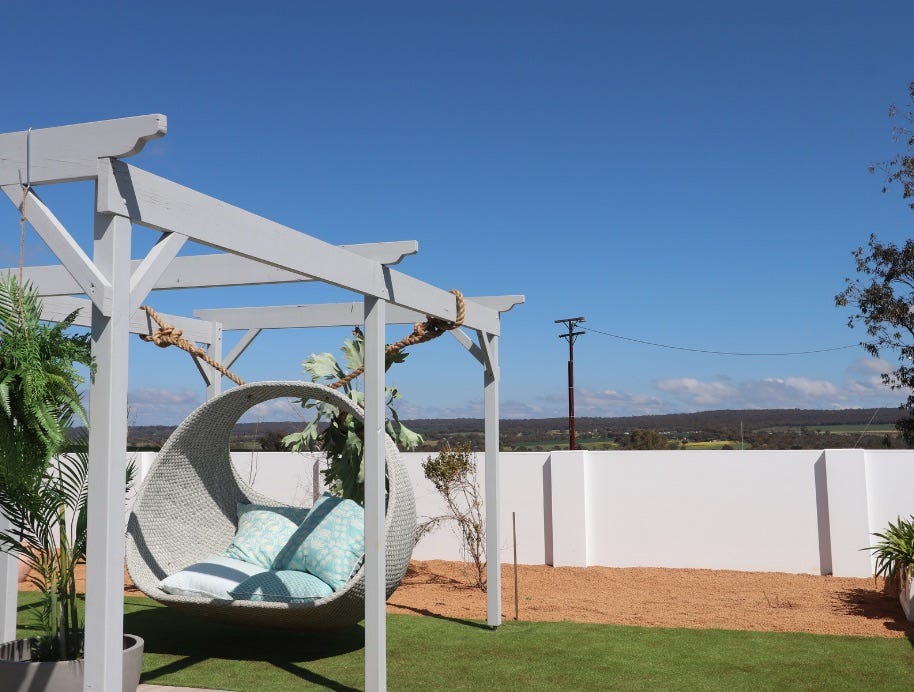 Indah Island - Boundary Wall - EstateWall
"On driving up to the estate, one of the first things you see is this incredible ModularWall, and it is actually called an EstateWall®, it just encompasses the whole design of the landscape and gives it that huge, beautiful designer resort feel." – Natalee Bowen, Indah Island.

Just like these gorgeous homes, you too can create a grand front wall or boundary wall using ModularWalls, EstateWall®. Australian designed and made, EstateWall® also offers privacy, security, and noise-reducing capabilities, making it an excellent choice for any home. However, one of the best features of ModularWalls is the ability to customise your wall or fence to suit your style and home.

With timeline and design in mind, Lauren from Coastal Barn Dream created a grand front entrance with EstateWall®. The front wall features render and high-gloss white subway tiles in a herringbone pattern with integrated lighting. The finishing touch used colour matched render resulting in a grand statement that ties in with her Coastal Barn Dream Home.

Coastal Barn Dream - Front Wall - EstateWall
"I loved that not only did the ModuarWalls add a grand entrance to the driveway, but I also had the opportunity to play around with it and make it more personal by adding tiles and rendering the walls to make it more our own." – Lauren Cecil, Coastal Barn Dream Home

Customisations from ModularWalls include letterboxes and gates. However, additional customisations (sourced separately) such as Lauren's Coastal Barn Dream and the DIY front wall featured below include:

- Slats
- Tiles
- Render
- Lighting

Plus, the ability to colour match paint colours with your home.

Not only can an EstateWall® be customised, but you can also install your wall or fence as a DIY project, as Darren in Melbourne did below.

ModularWalls DIY projects include detailed installation guides. Plus, phone support offers technical assistance seven days per week so you can feel confident about your DIY fence or wall project. However, if DIY isn't for you, ModularWalls can be professionally installed.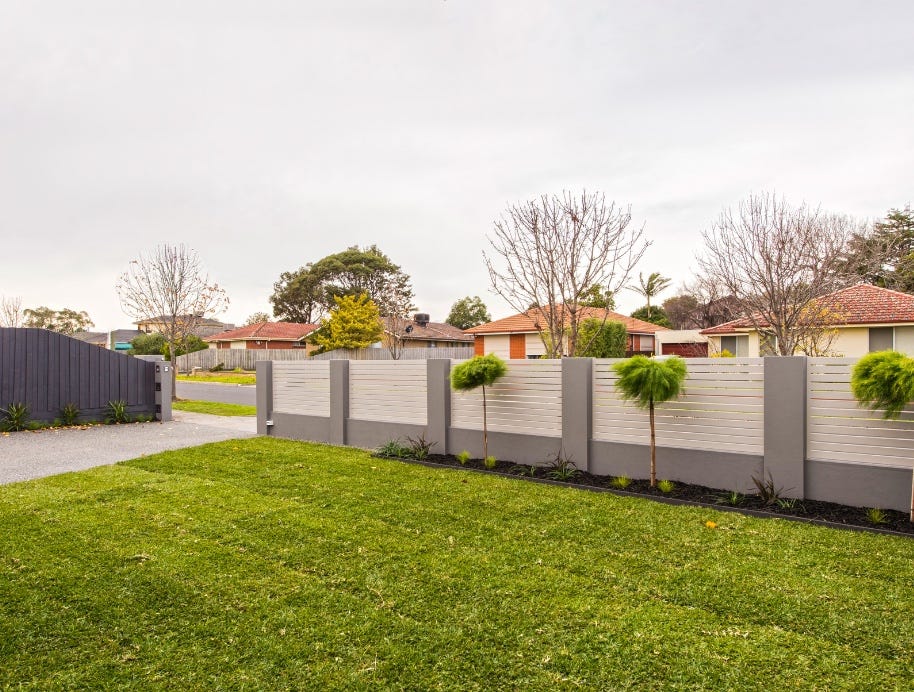 Melbourne - DIY Front Wall - EstateWall
"We looked at a few different wall systems and liked EstateWall® the best — as well as the fact that it looked easy enough to do ourselves. It emulated a rendered brick wall with the thickness but was super easy to DIY." – Darren, Melbourne


Overall, EstateWall® offers a grand statement to your home, whether it's a front wall or a complete perimeter wall. Let your imagination go and create a personalised grand statement to suit you and your home.

More on EstateWall®

A robust masonry alternative with our most prominent posts yet, EstateWall® offers a sophisticated high-end finish perfect for:

- Premium front walls
- Grand entrance walls
- Premium boundary walls
- Sophisticated feature walls


Head to ModularWalls for further information HERE