It's our favourite week of the year! Read on for some mid-century inspiration
Ah, gorgeous, gorgeous Palm Springs - we're obsessed! Those amazing mid-century homes! The desert destination! The palm trees! We can't get enough. This week, the stylish US town celebrates Modernism Week, an annual celebration of all things mid-century. And while we couldn't make it this year, we're still determined to celebrate, with this carefully curated inspo page - a tribute to modernist architecture and design.


Palm Springs Luxe! It's played a big part in the design of Mitch and Mark's Block home in 2019. Back in the 1930s, Hollywood's elite flocked to Palm Springs, building gorgeous mid-century homes as holiday residences. Over the years the area - now largely heritage listed, and home to the yearly design festival - has retained its charm, and is known for its modernist white homes, clean-line design, and the vivid pops of colour that punctuate the spaces.

Shelley Craft pictured at her Byron home with her famed Block landscaper Dave Franklin recreating the famous Palm Springs, Slim Aaron photograph. (Photographer: Patrick Redmond)



Bring monochrome magic and minimalist styling to your space with this Emilio Frank 'Modernist Blue' art print.


Habitat Legit is a Block Shop Visual Artist and Photographer based in Melbourne, Australia. He began producing collages and visual work around 2014 putting years of self-taught skills to use, with recent inspiration drawn from the architecture and desert landscapes of southern California. Check out his works HERE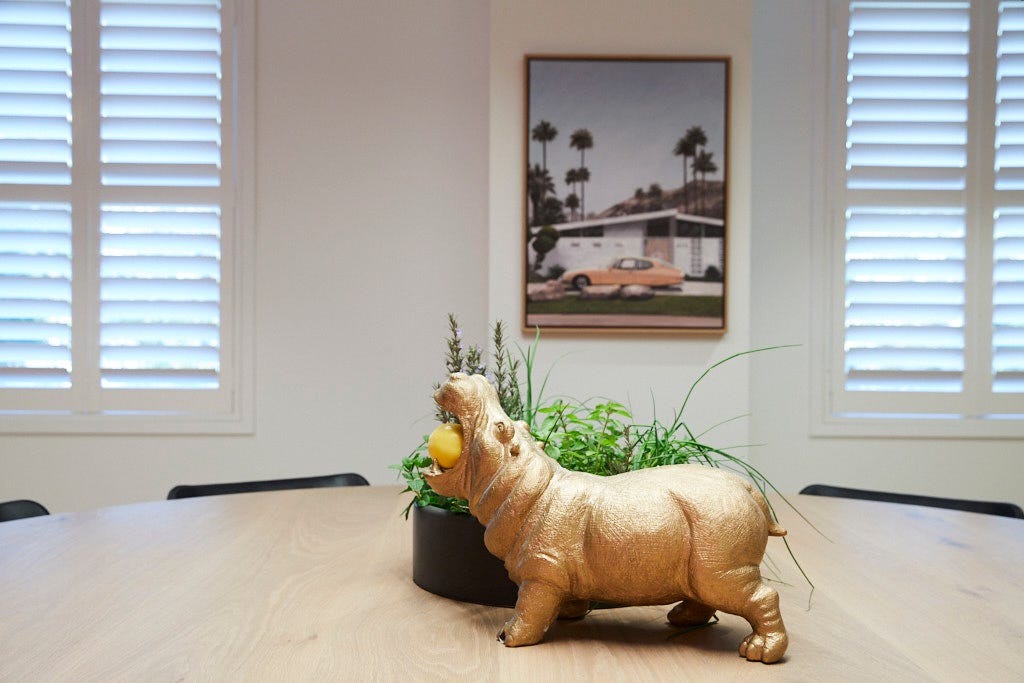 We love this framed photo of one of those Palm Springs homes, as featured in Jess and Norm's living room apartment in The Block 2018 Challenge Apartment. Print Emporium have a range of Palm Springs inspired prints HERE


The Block Shop has a HUGE range of indoor and outdoor planters that are perfect for that statement Cacti.
Shop the range HERE

The 'Aksel Pendants' are contemporary and dramatic in appearance - the epitome of mid-century design.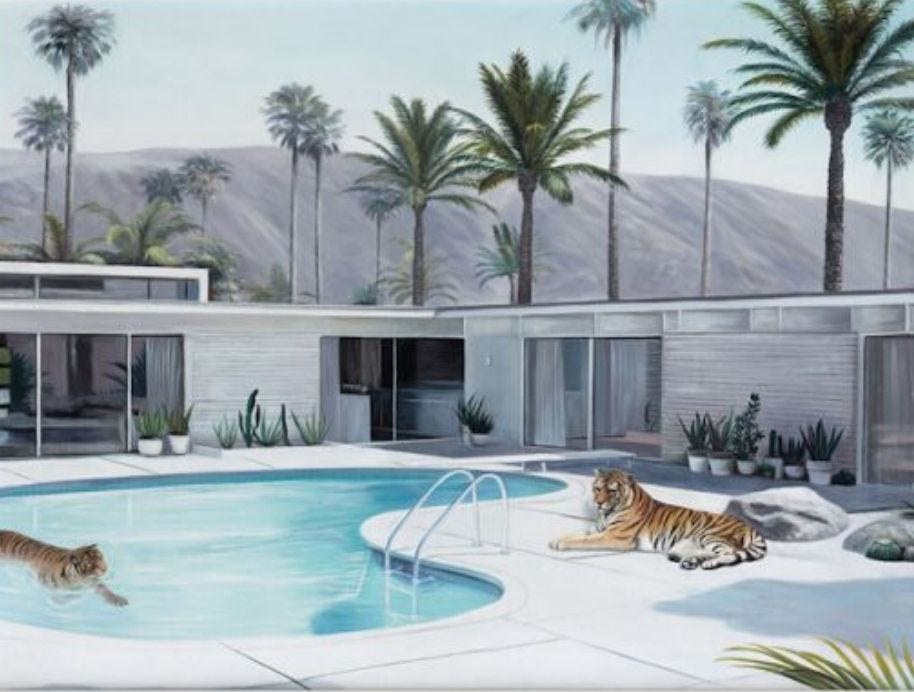 Urban Road's SS19 collection calls you into the depths of midsummer like the 'Go Wild Art Print' that features a pair of tigers relaxing poolside at a Palm Springs home. Shop the new range HERE

For more inspiration shop Art Deco

Mark it in your calendars people - Modernism Week February 11th - 21st 2021. One year we will actually get there in person!!

Did you like this blog? Subscribe to our newsletter to be the first to receive news from The Block! Subscribe now to receive $20 off your next order.