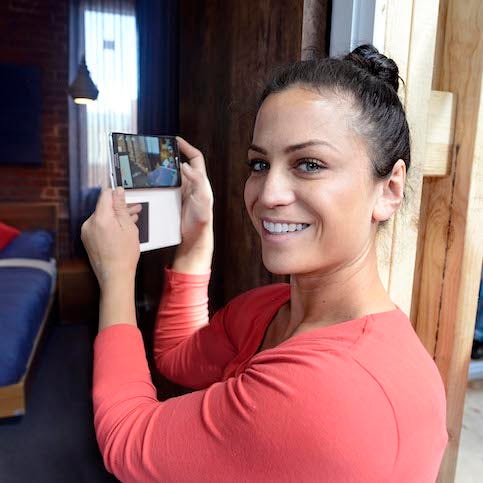 This week, it was Alisa's turn in the hot seat.
Alisa, what did you think of the other rooms?
Honestly, I thought everybody did a good job, especially the fans. Brad and Dale's room was minimal and nice. Their artwork was amazing. I liked Kyal and Kara's room, especially the linen Kara chose. And Chantelle and Steve, theirs just wasn't my style, but I get what they were going for and I think they did it well.
What's something we wouldn't know about Week 1?
We were camping outside, and the boys were really bad snorers. Well, one of them was anyway. And Dale is always flossing, day and night. Whenever you'd see him, flossing. He's so hygienic, that guy.
What's one Melbourne store you couldn't live without?
Hermon & Hermon, it's like a one-stop shop… You can get anything high-end in there and know the quality's good.
What was your favourite item this week?
The genie pendant lights Lysandra and I used in our rooms are our favourite. They're so different and beautiful, we've never seen anything like them before.