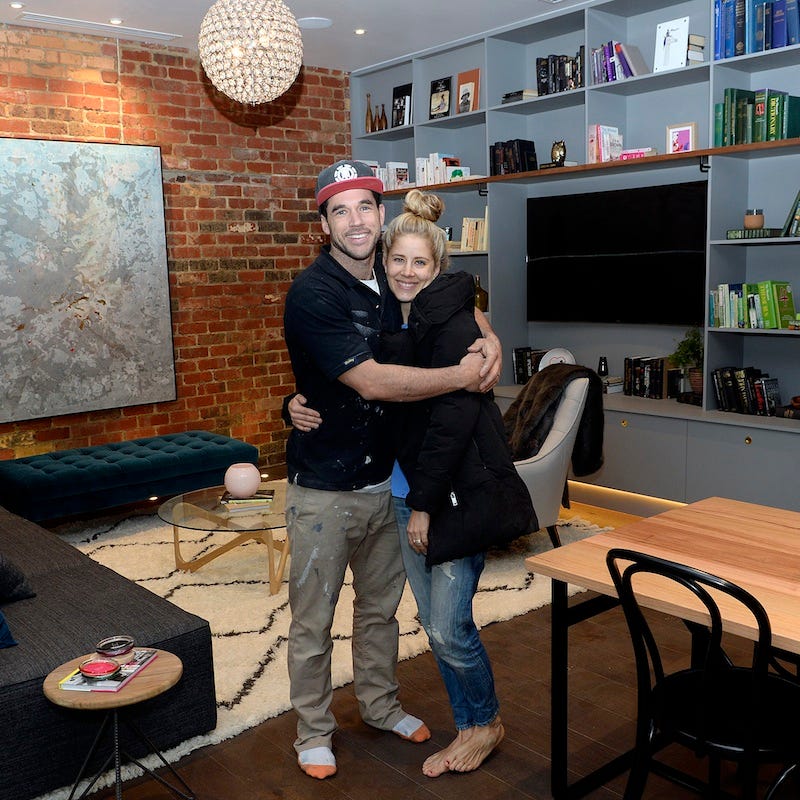 How much do you think you've changed between your first week on The Block and now?
We have a better idea of how The Block goes now. We're really happy with our first room, but now, we have more confidence, and we're getting good scores, and the wins. Even though we've renovated before, I haven't been really involved in the construction side of things before, so this process has taught me about all of that, and furnishing.
Has it taught you anything about Michael?
Well, I've learnt that Michael loves the camera. [Laughs] Also, he places a lot more emphasis on the design of the space, rather than what's in it, like furnishings.
What stood out for you in the other rooms this week?
See, I really loved the boys' art installation in their living space. They had a totally different style to us in the end and I can really appreciate that. Well done, boys!
Artwork can do a lot to shape the mood of a room. This week, Carlene used a limited edition print and Simon and Shannon used a stunning piece, both of which are available here on The Block Shop now.