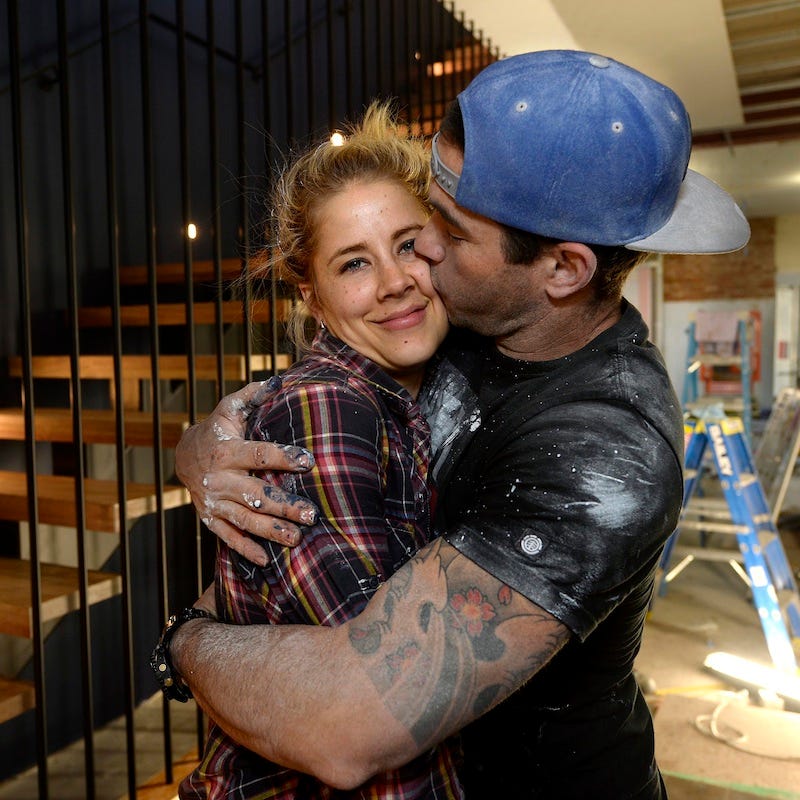 How are you finding the pressures of The Block? Is it stressful?
Actually, Michael and I are quite surprised by how well we're handling it. I found the first week difficult, just because I had complete insomnia for the whole week, but now, we've both eased into it, and we feel because we're getting good comments from the judges, we have high morale and the confidence to keep going.
What did you love most about the rooms you presented?
In the laundry, I'd say I'm torn between the pendant and the vanity. The vanity's timber was custom-made and looks great, and it has a beautiful brass inlay which goes with the pendant. And I think our stairs were a design feature in themselves. Because of the layout of our lower level, you can see the stairs from wherever you're standing, so we spent more money and made sure it was a real piece of architecture.
What did you like about the other spaces delivered this week?
I liked the boys' staircase, I think it works really well with their apartment, and I liked the panelling in Dee and Daz's laundry because it tied together with their whole house.
Have Carlene and Michael impressed you this season? You can buy their top picks now!