You won last week for three of the… less exciting components of a house. How did you approach the design?
Kingi and I are very practical, we like to think about how people are going to live in the unit. It can't just be pretty, it needs to be functional. This rooms really did test our design skills, but we always kept in mind: you need to be able to live here.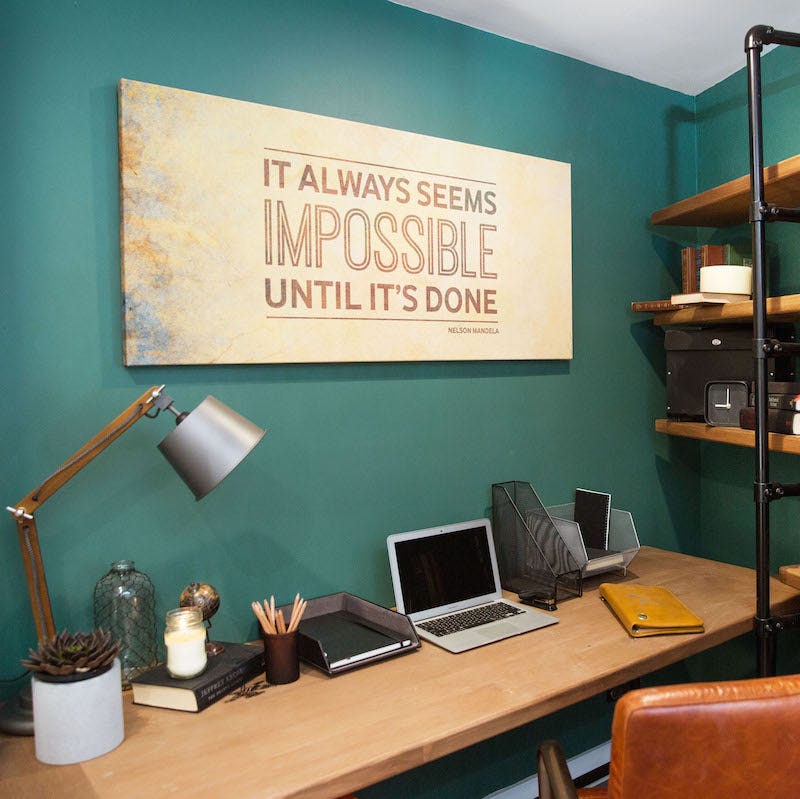 We know how much Kingi loves his render. How tough was it for him to not use it this week?
We know what we want to do in all the areas. We did similar renders in all the bedrooms, that was always the plan, but there's no render in these rooms. It's all about design. It's nice to have a break from the render though, proves to people we don't need the render to win a room.
What was your favourite part of the space?
I love my mosaic tree, I just think it's so beautiful. And I love the Nelson Mandela quote that we put up on the wall. I think a lot of people were probably expecting more their graffiti, but we knew once we finished the bedrooms, the graffiti thing was going to fade out.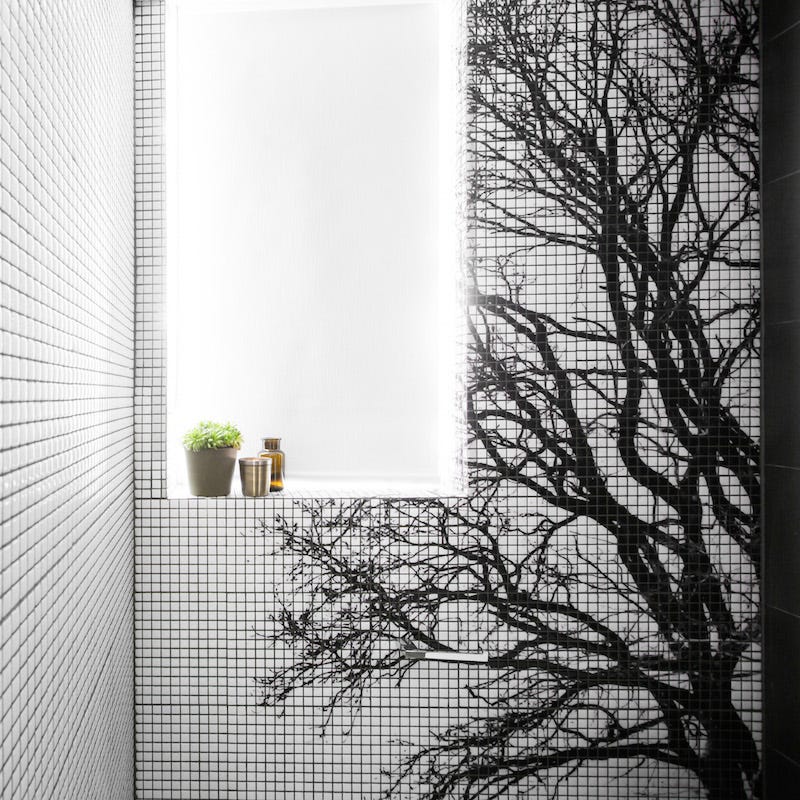 I also love our table lamp. When I went into Beacon Lighting, I knew I didn't want to use something anyone had used before. The wood and the matte finish looks beautiful against our cream wall. It's soft, it isn't in your face. It's pretty, but still practical at the same time.
What has been The Block's impact on your relationship with Kingi?
It's definitely made us stronger. We have more confidence in each other and our decisions. We have learnt to trust one another, because when you're on The Block, you don't have time to ummm and ahhh about things. Kingi will lead whenever he thinks he's on point, and I'll lead whenever I'm feeling like, "Trust me, this is going to work!" Our rooms always come together, and our vision is always the same. We definitely get a divorce every Saturday night though, that's for sure. [Laughs.]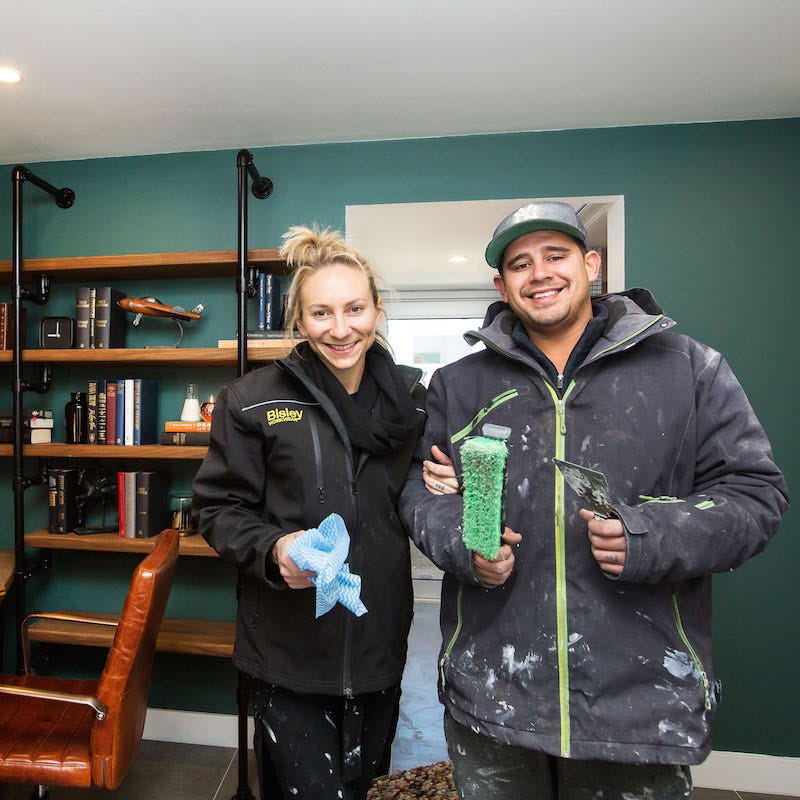 Caro and Kingi continue to impress the judges, and if they've impressed you, you can browse their Block Shop profile now!