Blockaholics, it's that time of the week again! We've caught up with Shay to go behind-the-scenes of The Block in sixty seconds. Our time starts… NOW!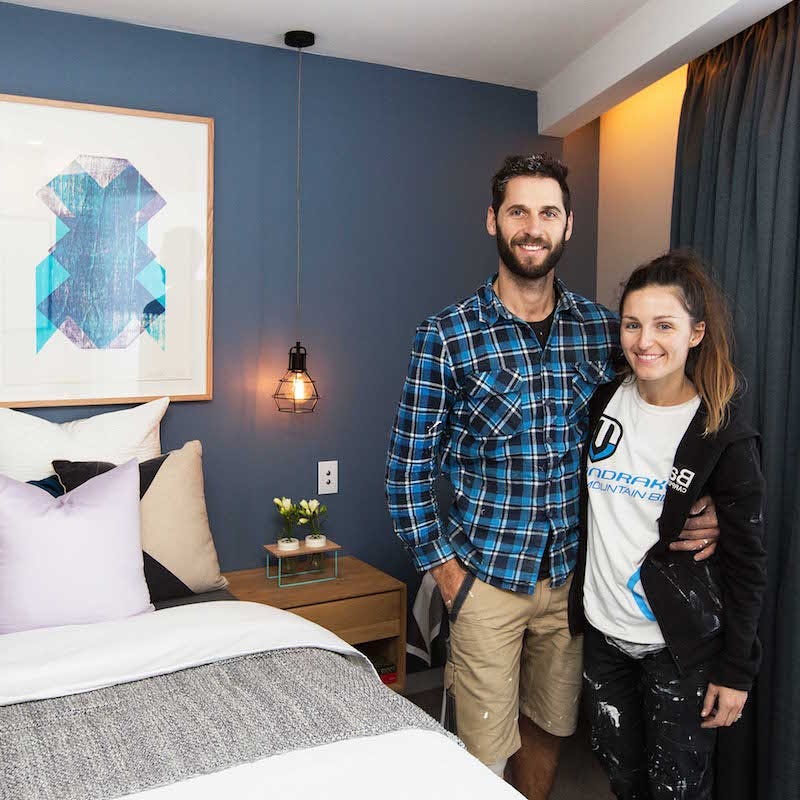 Two weeks on The Block – what's the experience been like?
It's a wild rollercoaster, that's for sure. There are plenty of ups and downs, and heaps of fun times. We've had luck with the wins, but that lack of sleep is a killer.
Is that the most difficult part?
Yeah, that and the unknown. You just… you can never relax. You don't know what's around the corner, whether Scotty's going to pull something out of a hat, or there's going to be a disaster, or Keith's going to come up and tell you to rip off all your tiles.
Neale Whitaker praised your bedroom styling this week. He loved your colour palette and especially your use of blue items like the vase and velvet cushion…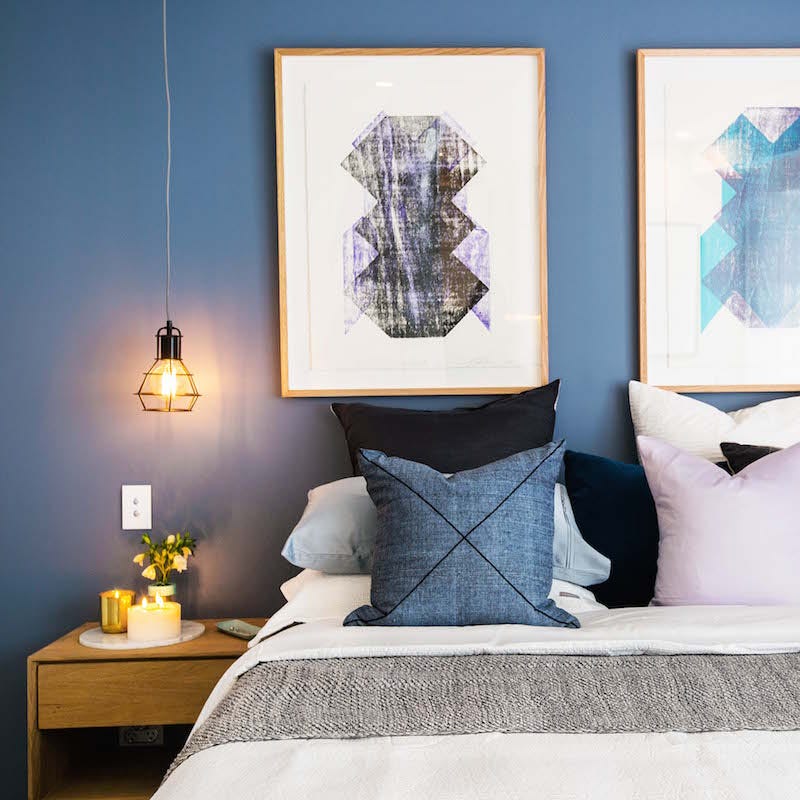 How do you go about styling a Block bedroom?
I think you need to have lots of options. [Laughs] Because you don't have much time on the morning of Reveal. I just made sure I had a fair few options with the same colour palette – the greys, the blues, the whites. You also want to make sure you've got some textures in there. Don't just buy all-cotton cushions, get some weaves and things like that. Then for the bedside tables, that's a mission and a half. Make sure you've got options, because a vase with some flowers in it won't cut it.
How are you finding shopping in Melbourne?
I'm not familiar with Melbourne at all, but I do follow a lot of Melbourne interior design stores online, so I've gone to places I really love like Norsu, Curious Grace and Cranmore Home. I haven't really branched out… I've gone with what I know.
What's your relationship like with the other Blockheads?
Dean and Luke have got a bromance going on, that's for sure. I click with Ebony and Vonni. Eb and I get along really well, I think we're on the same level. I've had a lot of fun getting to know them all.
Get that winning look in your home: Browse Dean and Shay's Block Shop profile now!