What were you thinking when you first walked into your Block apartment?
Dean: What an absolute BEEP. We set foot onto The Block, and it really is how it looks on TV. There's stuff everywhere, piles of rubble and half torn-down walls. It looks like a warzone.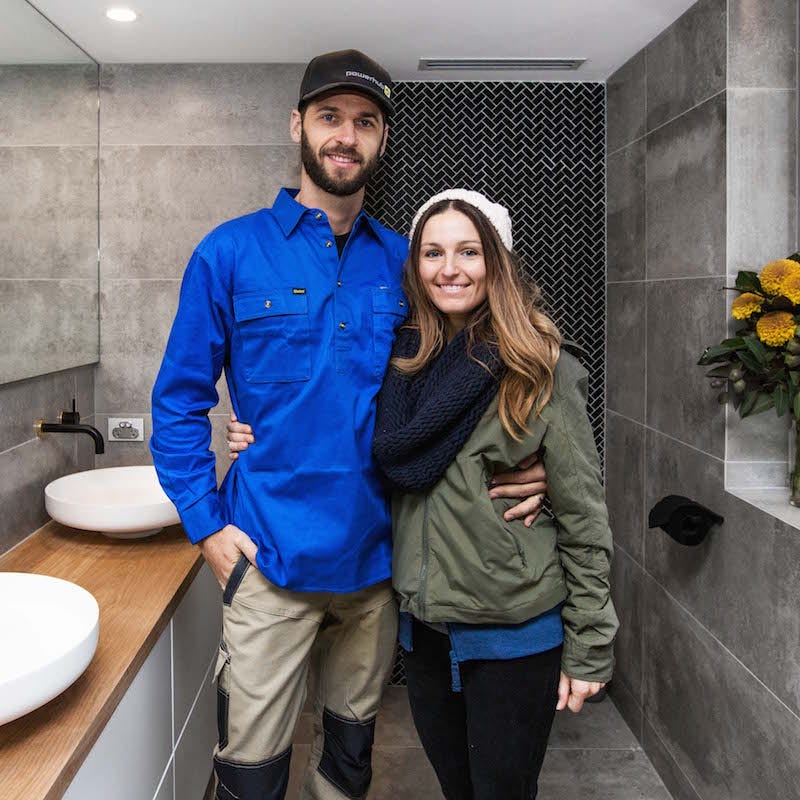 How do you feel you're getting along as a couple under the Block pressure?
Shay: I think we're doing okay thus far, but it's only the beginning! We have a target on our back though, now that we've won the penthouse and the bathroom. And when I get stressed, poor Dean seems to cop it, but at the end of the day, I still say, "I love you and I'm sorry." [Laughs]
Dean: Nah, she's okay.
Is there anything you wish you'd done differently?
Shay: I wish we'd given ourselves more time at the end. We need to learn how to do that.
Do you have a prospective buyer in mind?
Dean: We're trying to make it as general as possible so that it appeals to as many buyers as it can. But we also want it to be luxe and glamorous and a penthouse. It's a difficult juggling act…
Have you settled on a style yet?
Shay: We know what we like, and that's becoming our style. It's Scandinavian with a bit of an industrial feel. I think our master bathroom shows that. How that will translate into a bedroom, I'm not sure yet. We're happy with what we've produced. And it's something we'd love to have in our house, not that we can afford it.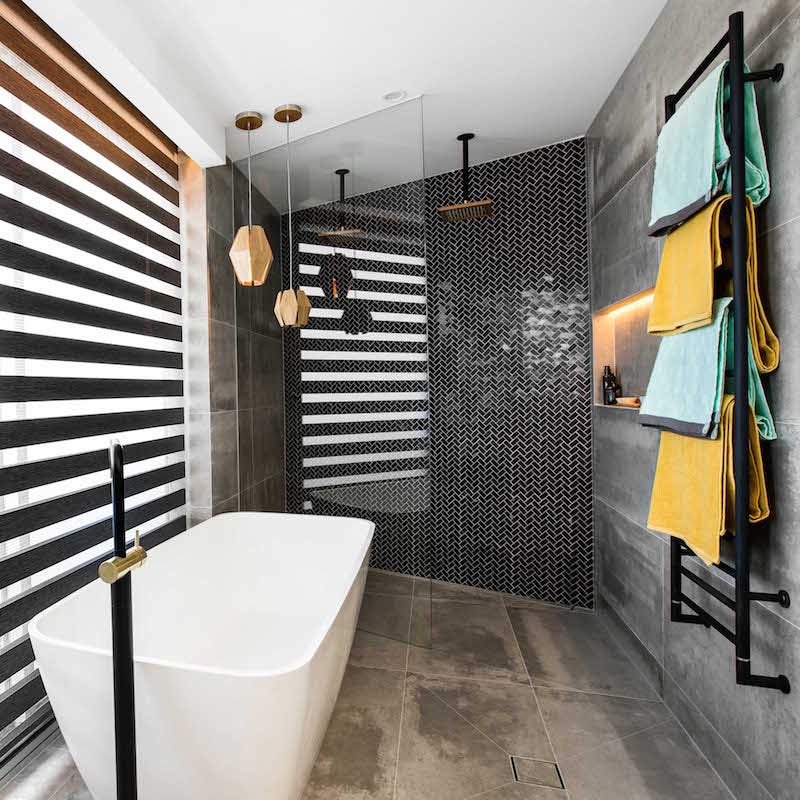 What's one Melbourne store you can't live without?
Shay: Curious Grace. It has all things Scandy, which we love. And the girls are really lovely.
Keen to add a bit of a Scandinavian feel to your home? Browse Dean and Shay's Block Shop profile and follow their style throughout the season.