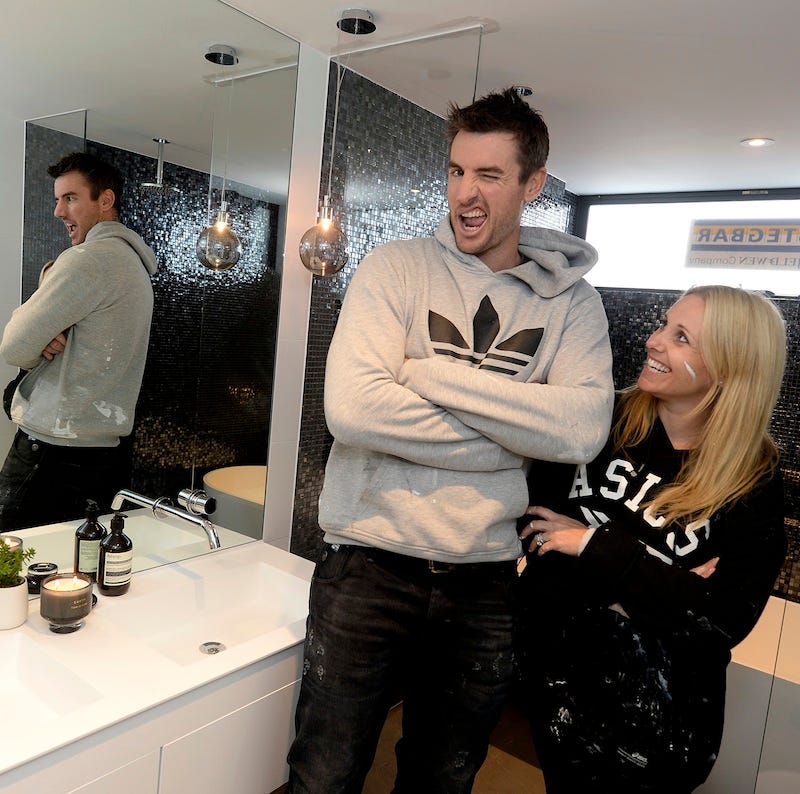 What were you thinking when you first walked into your Block: Triple Threat apartment?
We are super excited to have the opportunity to do another Block. We really love this building and these apartments… Of the four, our one would have been the one we would have chosen if we could have. The big outdoor space sets it apart.
Has your strategy changed this time around?
Style-wise, there are elements of what I love which have carried through, but this time, I want to kick it up another level, add more layers and make it very luxe. We didn't want to look like we were just doing the same thing we were doing last season. I love the style we used in Glasshouse, but I want to give this apartment a different look. I think it's pretty clear, especially in our bathroom.
And how about in the way you approach the game?
Daz and I got more and more comfortable as time went on in Glasshouse and we brought our clearly defined roles into Triple Threat. Daz is the builder, he runs all the trades and all of that; I do all the buying, styling and design work. That really works for us, and I think that's why we're having so much success. I mean, really, if he gets in my way with the design, it doesn't work, and if I get in his way, it doesn't work out well either. [Laughs]
What's your favourite feature of your bathroom?
I love the tiles, I think they are very bling-y and very different to what I did last season, when I was more understated. I use a lot of white tiles to keep it classic, but the mosaics are probably my favourite thing.
What's one Melbourne store you can't live without?
Mud supplied my Elimination bedroom pendant lights, and all of my styling bits are from there as well. I carried that through to my bathroom. Those ceramic pieces are gorgeous.
Inspired to redo or renovate? Browse The Block Shop now and you can add a piece of The Block to your home.