Blockaholics, the Midweek Minute is back for another season! We've caught up with Ayden and Jess to go behind-the-scenes of The Block: Triple Threat in sixty seconds. Our time starts… NOW!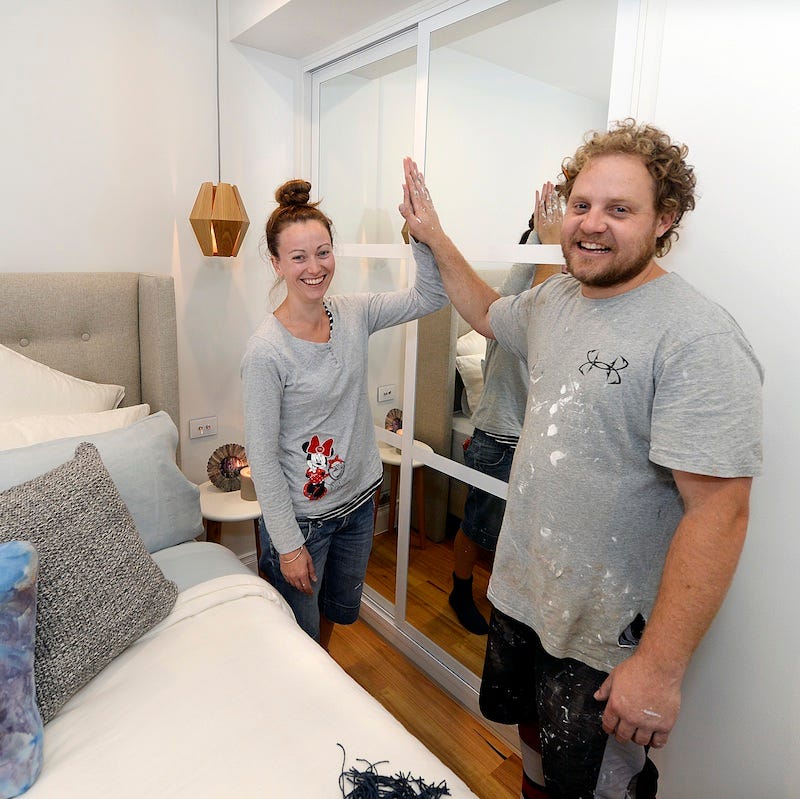 What were you thinking when you first walked into your Block: Triple Threat apartment?
Jess: How on earth is this going to happen in ten weeks?
Ayden: Why is there still furniture in here?!
How do you feel you're getting along as a couple under the Block pressure?
Jess: We don't feel any strain on the relationship. We have disagreements but –
Ayden: It's like water off a duck's back
Jess: Yeah exactly.
This week, we had our three All Star couples battling it out for a place on Triple Threat. What did you think of their rooms?
Ayden: They were amazing. They were the next level. They came in with years of experience.
Did the All Stars impress you too? You can get Bec and George's look here, Darren and Dee's here and Matt and Kim's here.
Having seen the other spaces, is there anything you wish you'd done differently?
Jess: No, I really love our room.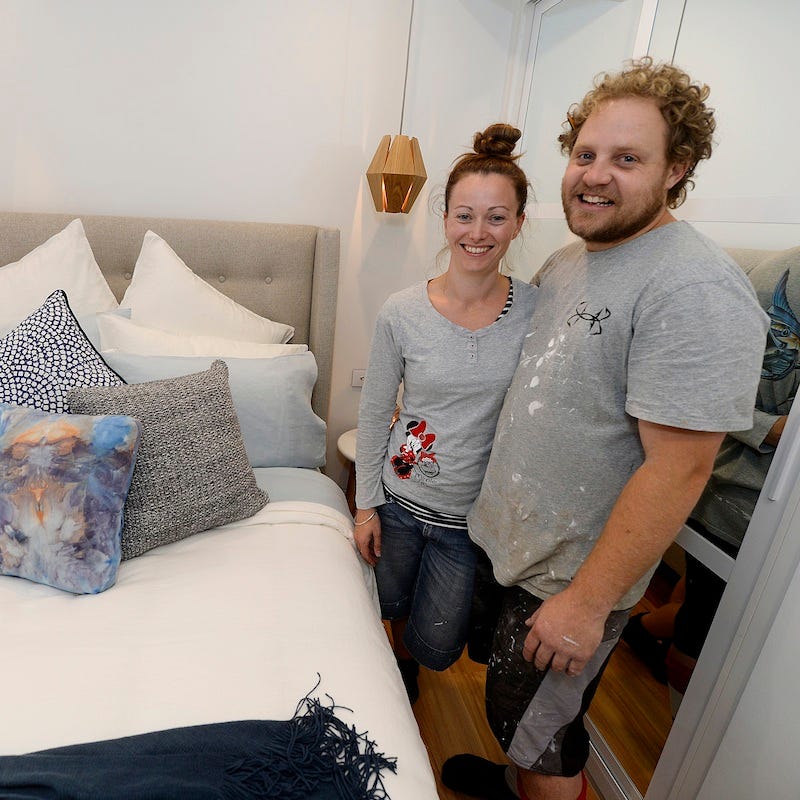 What's one Melbourne store you can't live without?
Ayden: The Arcadia.
Jess: That's not a store, that's a pub.
Ayden: Oh, okay. [Laughs]
Jess: Mine is definitely Clickon Furniture.
Ayden: Mitre 10 Richmond.
Has The Block reignited your passion for renovating and redecorating? Browse the best rooms from past seasons now, and come back regularly for all the top styling picks from The Block: Triple Threat.