In this week's Midweek Minute, Jess talks about her favourite features from her second and third Block bedrooms.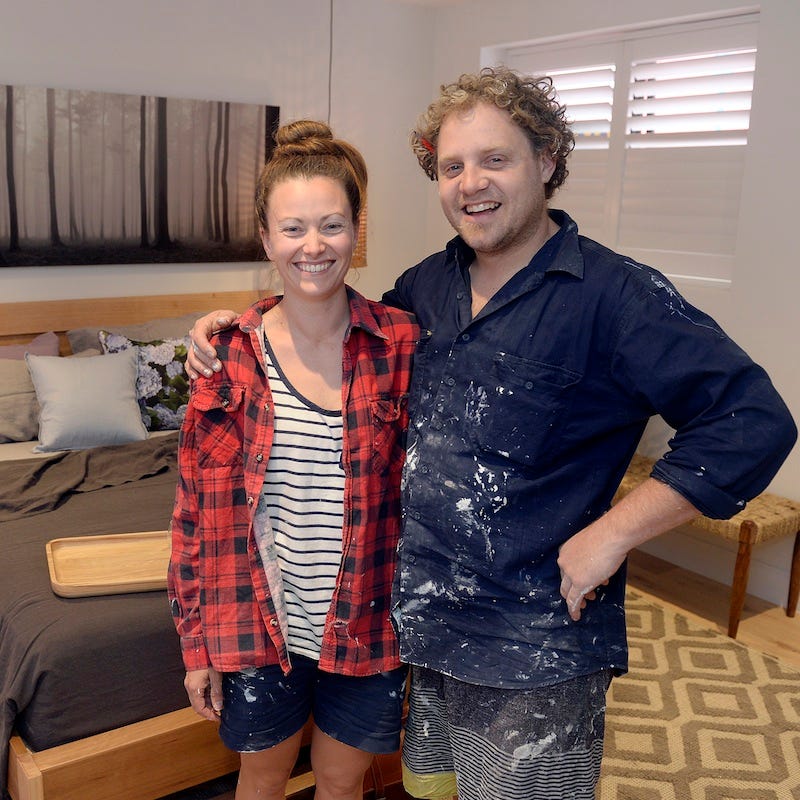 Looking back, is this the Triple Threat house you expected you'd make?
With the kitchen done, it's all starting to come together, but to be honest, in that first week, I didn't know what sort of house we'd make. It's been a massive learning journey for Ayden and I. We wanted to create an inviting space for home owners and we feel we've done that.
What do you think makes a good Block bedroom?
There's lots of things that make a good bedroom, and one that will impress the judges. It was to be relaxing, somewhere you can unwind. That's what we tried to do in our bedrooms.
Your second bedroom was praised for being well-finished and simply styled. Shaynna Blaze singled out the generously sized rug, but what was your favourite feature?
At the time, I was struggling with the idea of using the Jimmy Possum bed, but now that I look back on it, that bed is my favourite feature in there. We did some shopping with Neale Whitaker for that room, and I love the pendants that we chose together.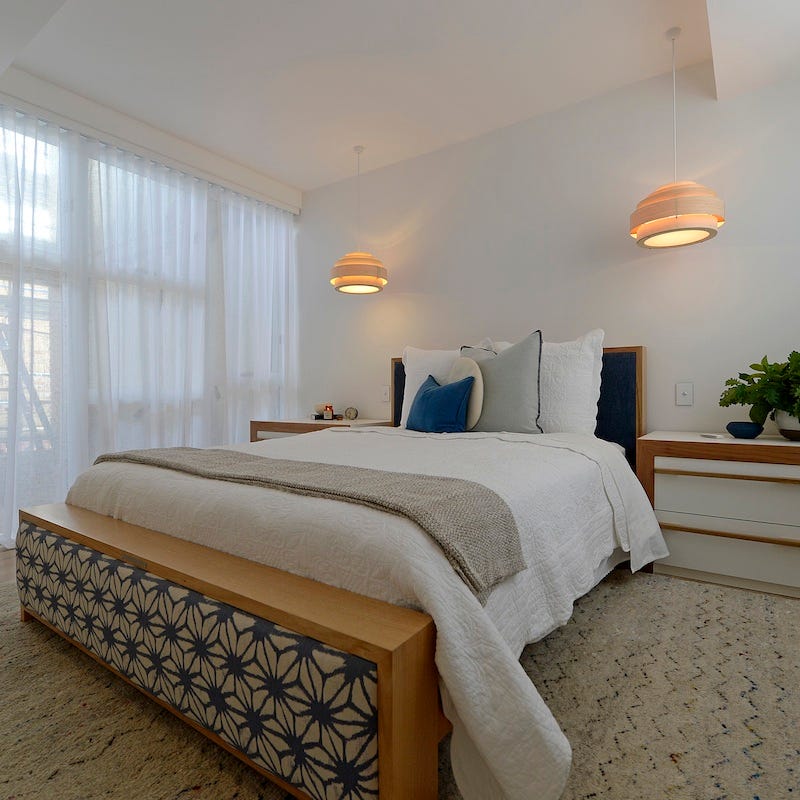 Your master bedroom was eccentric and fun, the judges really connected with it. What did you really love about the room?
The linen is spectacular. It comes from Mark Tuckey, so it's made locally and just gorgeous.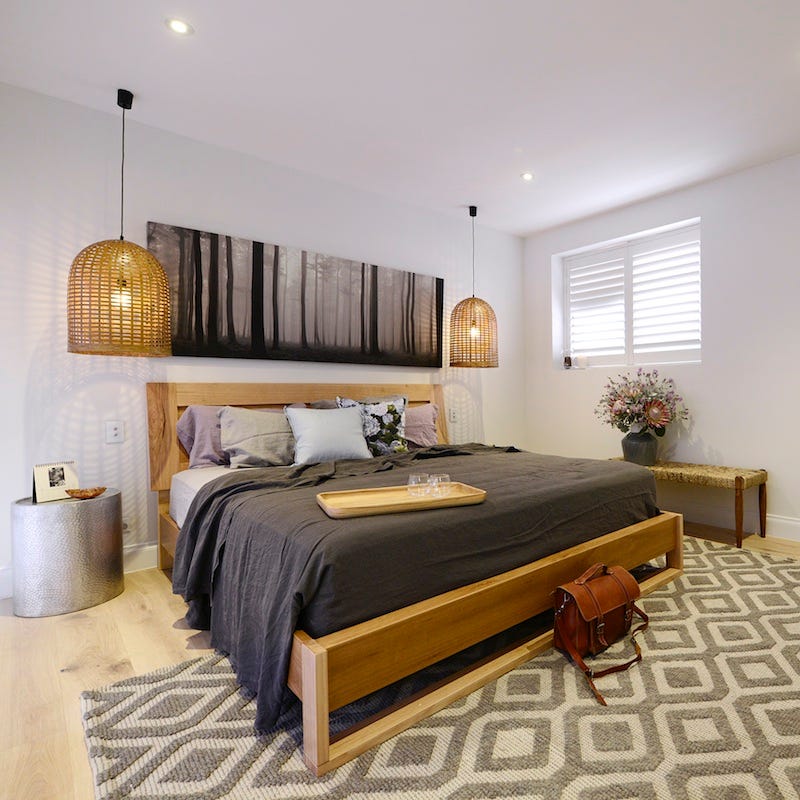 Is there anything about the rooms you wish you could go back and change?
There are definitely things I'd do differently now, I've learnt a lot about styling and that sort of thing. There's nothing I'd change in terms of colour or structure or layout, it's probably small changes of styling.
Are you a fan of Jess and Ayden's? Browse their best Block selections now.