Midweek Minute: Week 6
Brother-sister duo Luke and Ebony are riding high after their first Room Reveal win. We catch up with the siblings to talk budgets, prospective buyers and just how tough it is to be Block siblings.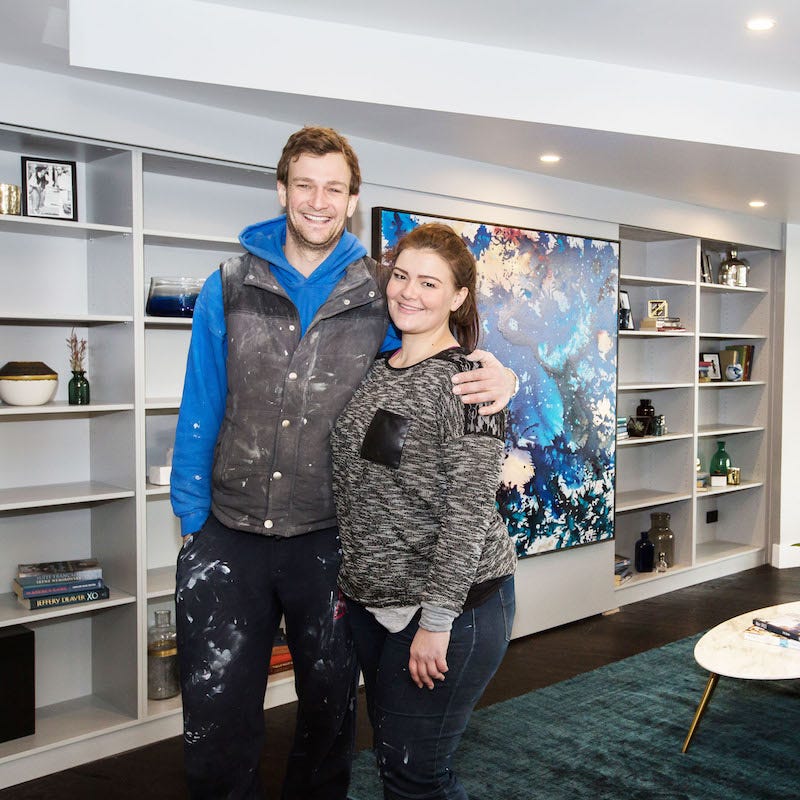 How did it feel to finally get a win last week?
Ebony: It was so lovely! Obviously, we were a bit down in the dumps over how we'd done in the first weeks. It's nice to have the win under our belt. It's a confidence boost. It's reassuring…
Do you have a prospective buyer in mind for your apartment?
Luke: We're just making it for as many people as we can. [Laughs.]
Ebony: We've tried to open up our apartment, so hopefully that will appeal to a lot of people. We have no idea, but hoping that by going for black-and-white with pops of colour, it will appeal to a broad market. Hopefully we've made something that's adaptable, something that will be fine for a young couple, a young family or downsizers.
How are you finding budgeting on The Block?
Ebony: The win's taken a lot of the pressure off. We knew when we came on that our cash would mostly go to our tradies, so we've really had to shop with our vouchers and try to spend it wisely. Our early rooms were basic, but that was us trying to stick to the budget as best as we could.
What's it like doing The Block as siblings?
Luke: We're a very close family. I'm very proud of Eb. She's stepped up to the plate and keeps pushing herself, I'm very stoked. We only have each other. Yeah, we have our tradies, but it's our build, we need to rely on each other.
Ebony: I think we've only had a couple of moments so far where we've gotten really frustrated with each other, usually between the hours of three and five on the morning of Reveal. We've had a couple of little snaps at each other. Within a few minutes, we're fine and it's done.
What's one Melbourne store you can't live without?
Ebony: Probably Coco & Crème, a beautiful boutique store. Lisa the owner's helped me out a lot, running things out to me and dropping things off on the morning of Reveal. When I message at one or two o'clock in the morning and say, 'I need this or this,' she brings it out that morning, she's fabulous. We're really grateful and blessed.
Luke: The only shop I ever went to was Mitre 10. [Laughs.]
If you like what you've seen the siblings produce this season, you can browse Luke and Ebony's Block Shop selections now!