Caro and Kingi are still celebrating last week's massive win. We borrowed them for a sec (well, for sixty of them), to go behind-the-scenes of The Block.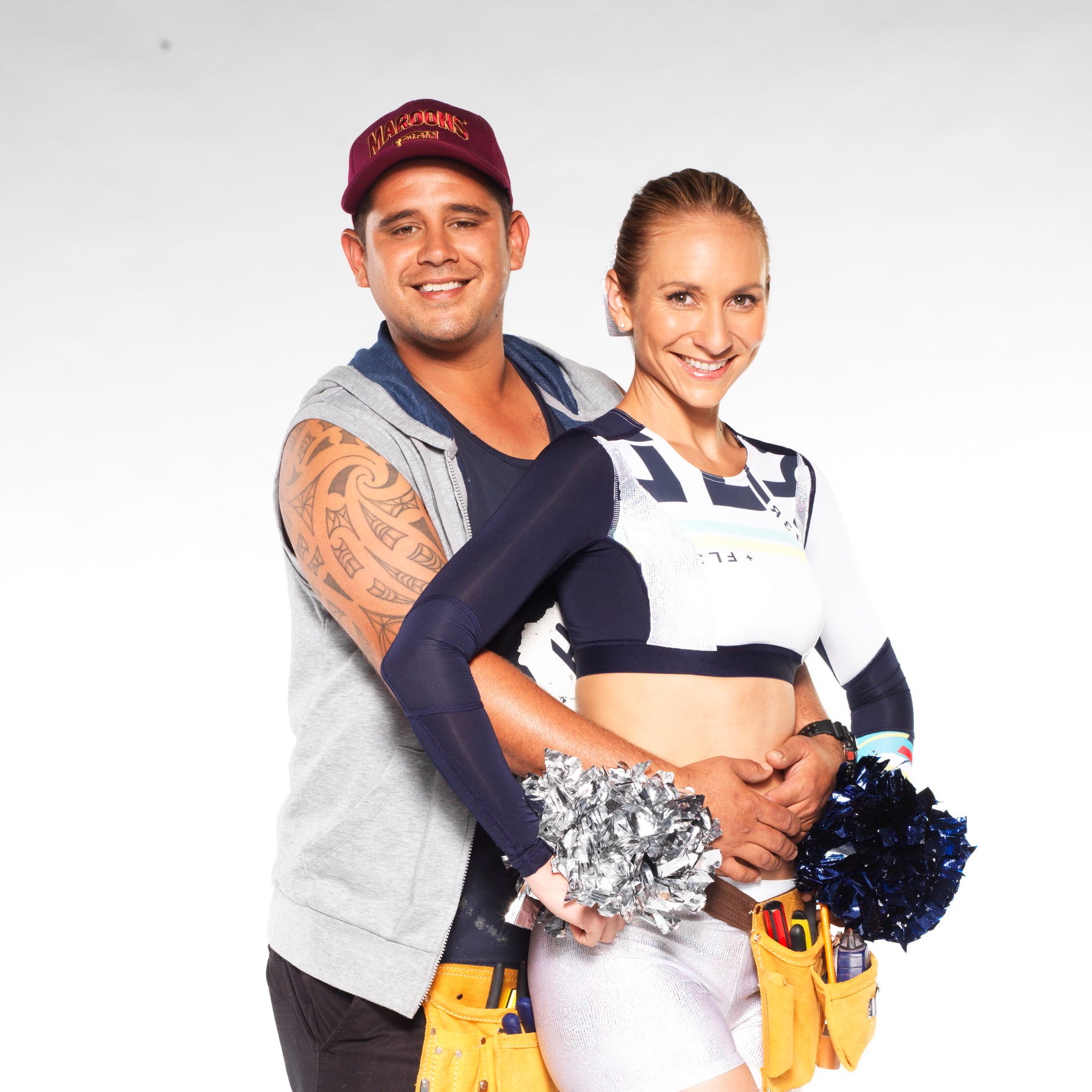 Midway through you fifth week on The Block, how's it going?
Caro: We're finally getting into a routine. The first three weeks are definitely a shock to the system, body and mind, but we're finding our groove and working together really well.
You told us last week was your best bedroom… What do you think makes a good Block bedroom?
Caro: I think, it has to be something different, something you haven't seen before. You have to walk into it and feel relaxed.
Kingi: It's all about the emotion of the room.
Caro: It's a calm room. Even though we used the render again, we tied it in with other elements. Render can be such a cold material, it's very industrial. We softened it up with woods and the linen. In her book, Shaynna says you have to consider how people feel in a space, and we really honed in on that.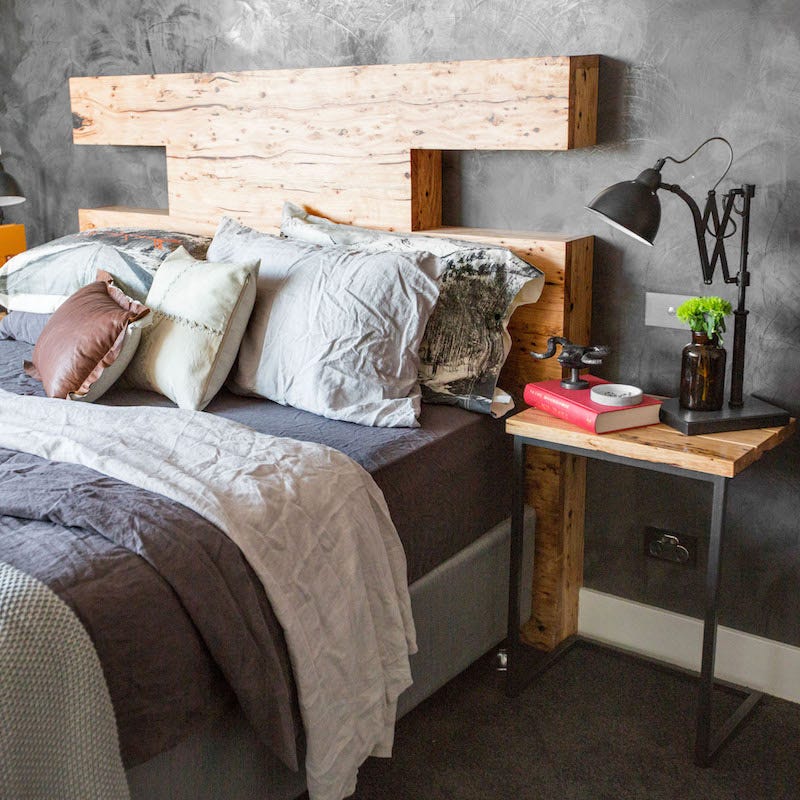 What was your favourite part of the space?
Kingi: The render!
Caro: Of course, Kingi reckons it's his render. Again. But I'd have to say just the whole bed. I think it's amazing. When we did the Challenge, I knew I was going out to get that linen, and I tried to mix it up with the leather pillow to relax our style a bit.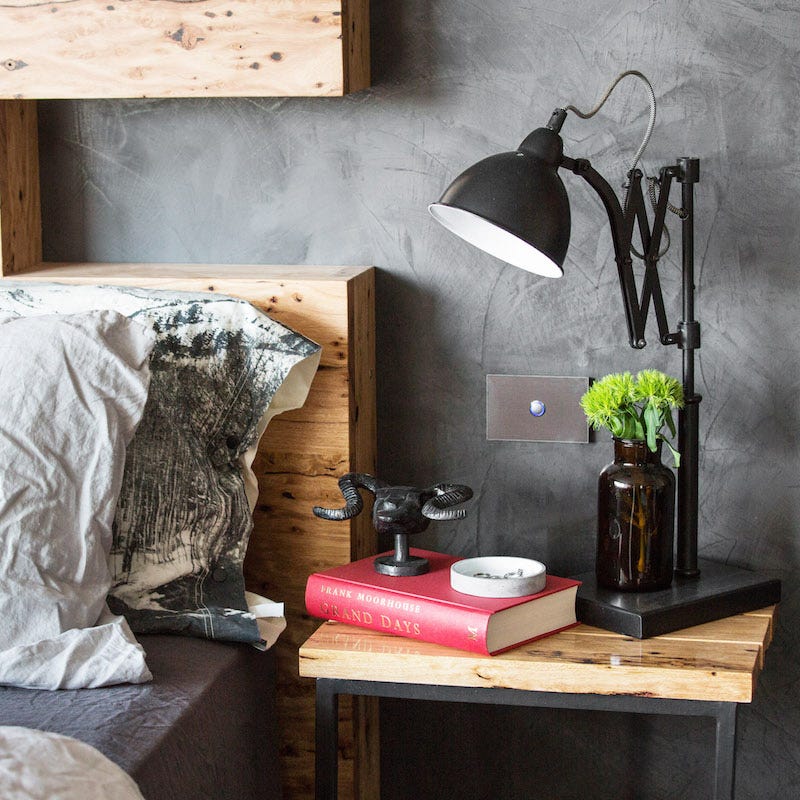 The judges are calling your style Luxury Scandustrial… How would you describe it?
Caro: Exactly like that! [Laughs.] When we came on the show, we didn't really have a combined style. Kingi was very hard industrial, and I like the classic heritage Hamptons look. That wasn't going to work for us in South Yarra, so we had a look at the area. When you're doing industrial, you have to soften it, but you also have to make it luxury at the same time. It is a million-dollar apartment, so we had to figure it out. And I think Scandustrial will be a new style that will be in a lot of textbooks in the years to come. [Laughs.]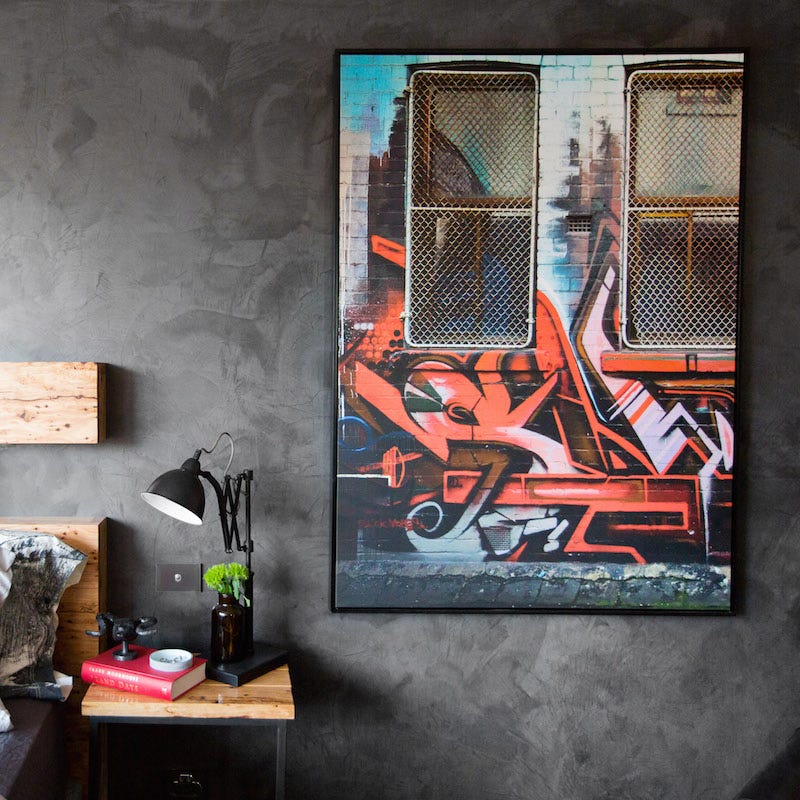 Fallen in love with Caro and Kingi's Scandustrial style this year? Browse their Block Shop profile now and revisit their best looks so far.