Wallpaper Trader's Mary Nguyen tells all about her passion for paper, tips for a top result and her scene-stealing session with Sara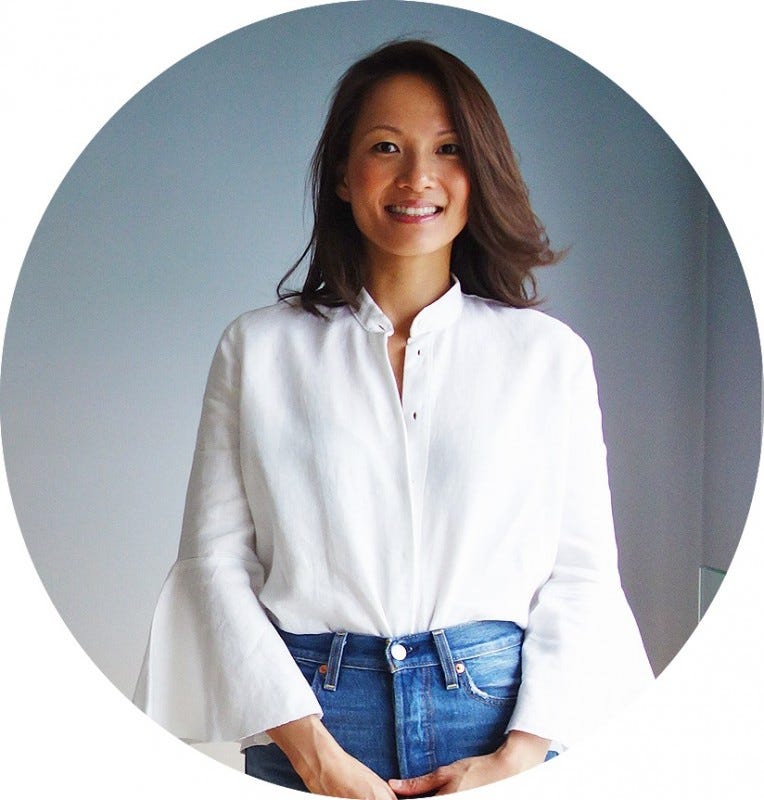 Mary Nguyen, Managing Director Wallpaper Trader
How did your business start?
I'm a bit obsessed with paper products. I was living in London for six years where it's really normal to have wallpaper everywhere. I was really taken with how in every home, quirky and kooky personal style was totally celebrated. Then I moved back to Sydney and I was like, 'Where's all the wallpaper? Where's all the personality and where's all the celebration of that?' I also saw that as a great opportunity to keep my link with London— I ship a lot of product from England and Europe and I do buying trips during London design week and Paris design week. It's cool to have this relationship with the UK but live in Australia and have the best of both worlds.
Why wallpaper?
I just love it because you can change a space so quickly without having to knock any walls down or do anything structural. In recent times, wallpaper has come here in a fresh way and it's great to see people rediscover it. I always tell people, 'Look, whatever you saw in your grandma's house, please forget it.' There are endless options. With Wallpaper Trader, it's online, super friendly and super accessible at all different price points. It's high-quality products that I've sourced from all around the world. If I can make it easy and accessible and fun, then go for your life.
You were dubbed 'The Wallpaper Lady' after Sara spent an eternity on the phone with you on The Block. How does it feel to be the breakout star of The Block?
It was so wild. I am 'The Wallpaper Lady.' The irony of it all is that Sara spent all this time with The Wallpaper Lady and didn't ever actually buy wallpaper.
All my friends laughed because that's what I'm like with everybody. If someone needs a little cry or to talk through something I tend to be there. I could hear Sara freaking out and I just thought, 'if I don't help her calm down, she's not going to make a decision.' But I loved all the tweets because everyone was like, 'Oh my god, I need a Wallpaper Lady!' It was very funny and sweet.
So, what are The Wallpaper Lady's top tips for choosing Wallpaper?
Firstly, it's important to look at a lot of examples and images. You might have that initial fear of 'grandma's wallpaper' and the only way to combat that is to see lots of beautiful, cool spaces that have done wallpaper really well. It's just an education thing.
Secondly, take it slow. It doesn't have to be full on. You don't have to do all the walls, you can just do one wall and that's totally okay. You can just do a tiny little alcove or the back of a cupboard.
A lot of people do kids room because it's whimsical and there are plenty of great wallpapers to choose from. Lastly, get samples. Stick three or so on the wall and just walk past it during the day and then at night. You can then match other materials in the room to whatever you choose. And have fun with it!
Are you feeling the white wall shame and inspired to add some fabulous wallpaper to your life? Shop Wallpaper Traders range HERE
Did you like this blog? Subscribe to our newsletter to be the first to receive news from The Block! Subscribe now to receive $20 off your next order.