We love a good Block Shop success story - and they don't get much more impressive than Amy Dempsey from Beach Road Naturals. This super-organised mum-of-three launched her own organic skincare company - and we are totally in love.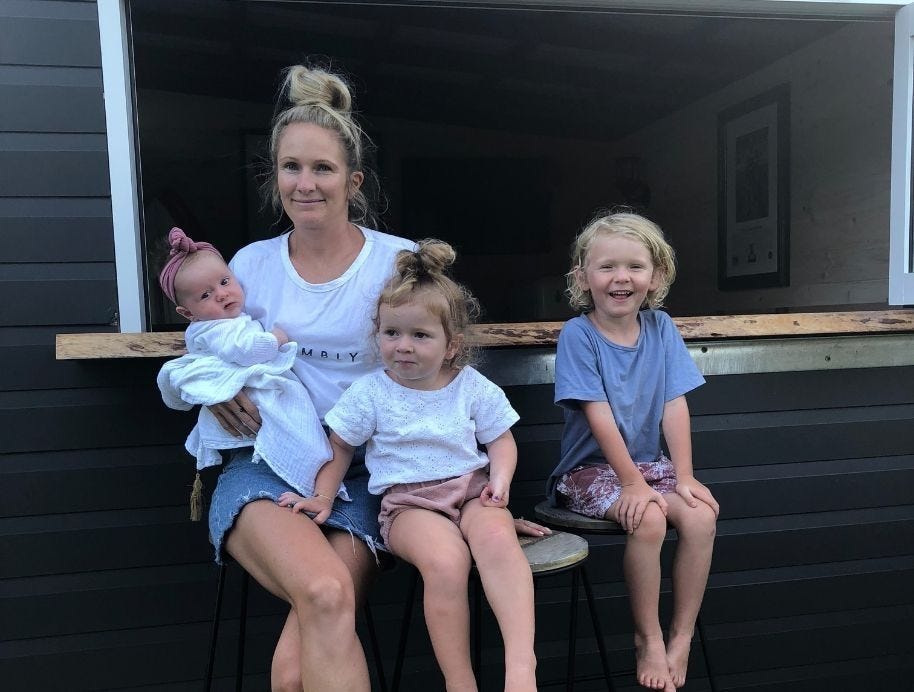 Amy Dempsey, Co-Founder of Beach Road Naturals with her three gorgeous children Ned, Tilly & Belle.

What made you decide to start your business?
Beach Road Naturals was inspired and created by a love for the ocean, and travel. 
My Brother (co-founder, Sam Hutcherson) and I have always had a passion for natural and unique products with organic ingredients and decided that we wanted to create our own range.

How do you even go about beginning to start something like that?
After some research, we found there was a gap in the market for coconut oil-based products that are palm oil-free - and this lead us to Beach Road Naturals. We were fortunate that our Dad has a background in food technology and chemistry, so he has played a vital part in our product development.

How great you get to work with your dad AND brother…
It has been a real family affair creating Beach Road Naturals and we have had a lot of fun along the way.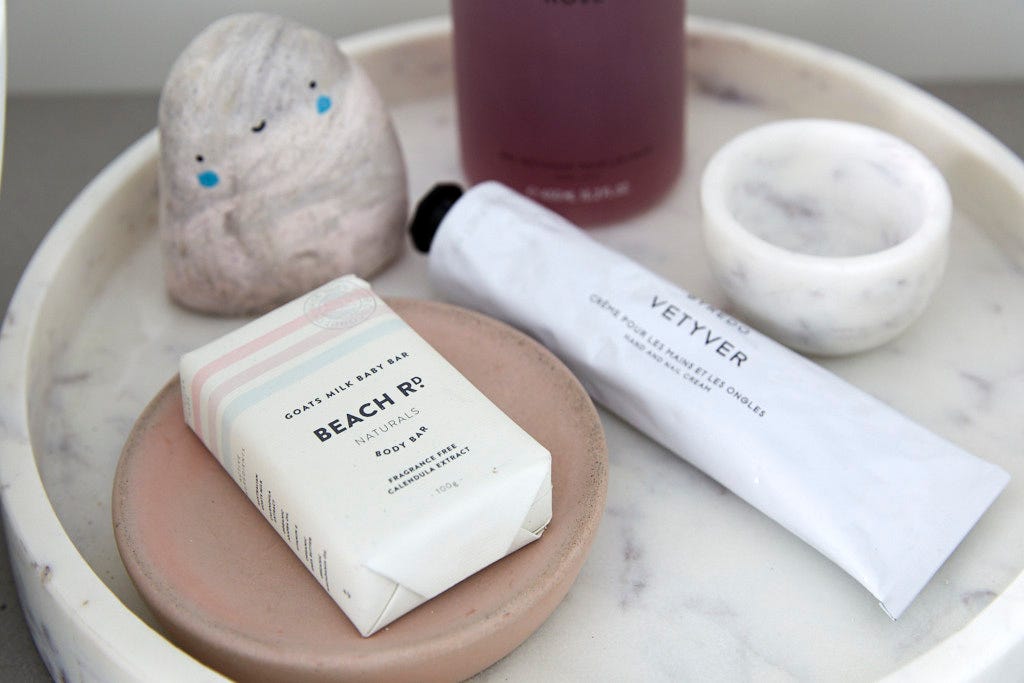 The Beach Road Naturals 'Baby Goat Milk Bar' was featured in Courtney and Hans' Master Ensuite.

So, tell us - what is Beach Road Naturals all about?
Our products are completely unique to the market – we use an organic coconut oil base and are palm oil-free. We have a strong emphasis on Australian, organic and sustainable ingredients and only ever add high-quality essential oils - most of which are sourced directly from Australian Farmers.

Why is coconut oil so great for our bodies?
Organic coconut oil revitalises and invigorates the skin for an improved, radiant appearance. It also has nourishing and restorative properties, leaving your skin deeply moisturised. Coconut oil delivers a noticeably more luxurious lather that makes your skin feel soft and smooth. We also use Vitamin E – this is essential for healthy skin. And we also use Jojoba oil and macadamia oil – both excellent, premium nourishing oils.

Did you have a background in cosmetics/beauty before getting started?
Yes, I have been lucky enough to work in the industry since graduating from Uni, so cosmetics/beauty has always been something I have been interested in.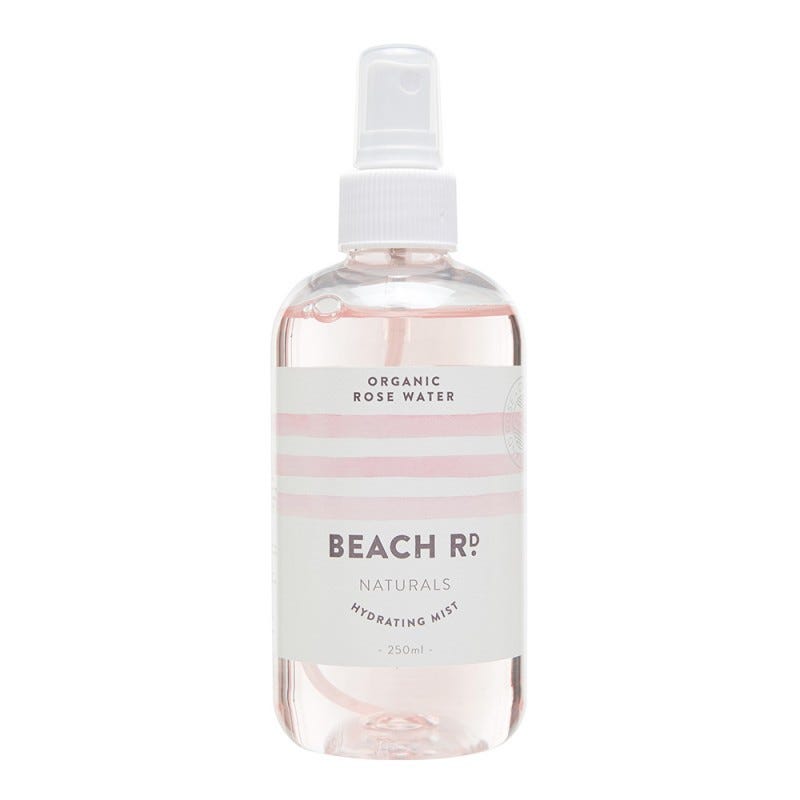 Beach Road Naturals '100% Natural Hydrating Rose Water Mist' is just gorgeous on a hot day. Also, perfect to spritz on long-haul flights. It combines the hydrating benefits of coconut water with the luxurious scent and antioxidant healing powers of rose water. Just divine!

What has been the biggest challenge you've encountered in getting your business off the ground?
Starting a new business is always a very nerve-racking time for everyone involved. We did initially rush a few things in the NPD (new product development) process to get our products/brand up and running, resulting in us having to change some packaging materials. My little piece of advice here would be to never rush the NPD process and only every release products that you absolutely love and are proud of.

Speaking of which - what are you most proud of when it comes to your products?
We recently launched our Activated Charcoal range, which includes a body/hand wash and a cleansing bar. It truly is an amazing range and lots of blood, sweat and tears went into its development.

What exactly is 'Activated Charcoal?' We keep hearing about it!
Activated Charcoal is renowned for its deep cleansing and detoxifying properties and will gently cleanse and exfoliate the skin allowing the moisturising oils to penetrate deeply into the skin. Our formulation will help remove toxins and your skin, too.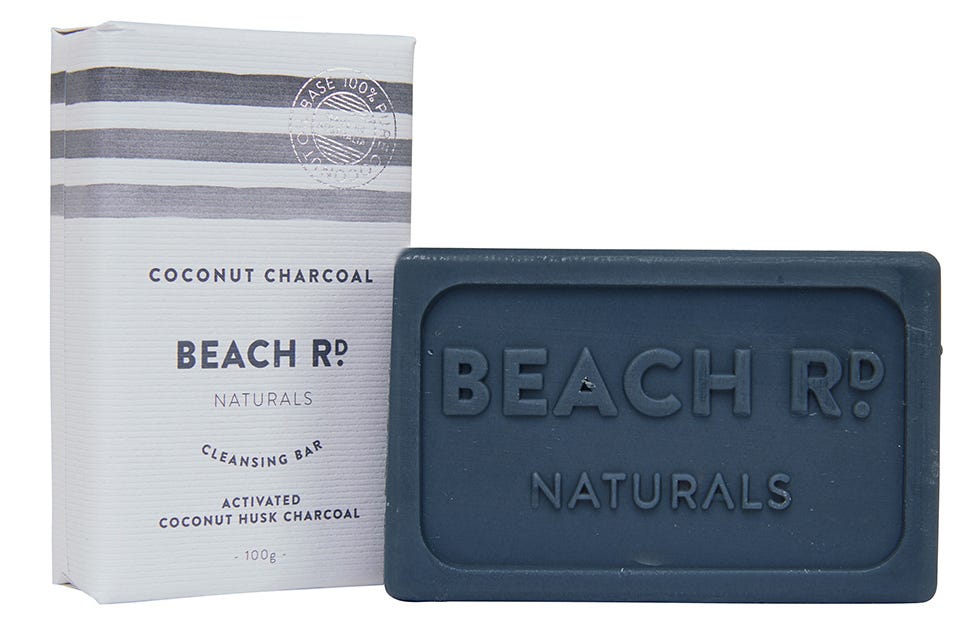 'Coconut Charcoal Body Bar' is specially formulated to help remove toxins and leave your skin feeling thoroughly cleansed and luminous.

Your business has a lovely 'beachy' vibe - what are your favourite beaches and coastal spots in Australia or around the world?
Our products are made, developed and packaged right here on the Northern Beaches of Sydney! So our Favourite local beaches would have to be Avalon and Newport Beach (not being biased or anything!). Our favourite holiday destination/coastal town would have to be Seal Rocks - we have spent many family holidays there and you really can't beat it.

How important is it that your products are naturally sourced?
We believe using organic ingredients make the product more effective, simply because they don't disrupt your body's natural state. Ultimately what you put on your skin will end up in your body, so we say treat your body well and you will feel and look your best. Organic products are also pesticide-free, meaning they are better for your body as well as the environment.

You don't test on animals - does this mean you try all the products out on yourselves first?
Yes! Our formulas are all original Beach Road Naturals creations and are only ever tested on our family and friends - never animals. Our products have been created with many hours of product testing and development to make sure they not only work but are beautiful to use. Our Friends love it when we are launching new products as it means they get to try them!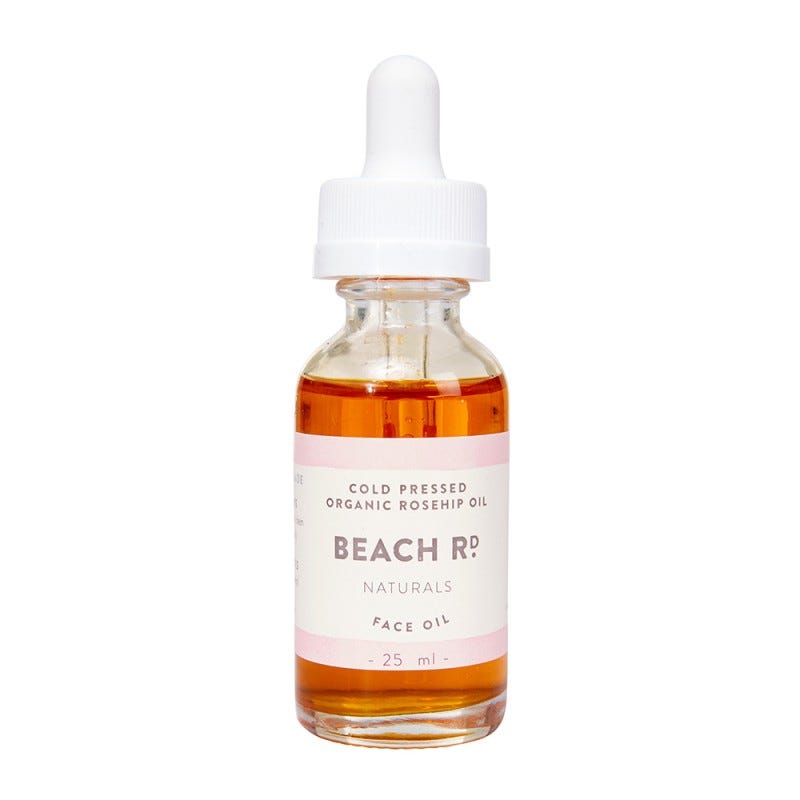 Their 'Cold-pressed Organic Rosehip Oil' is an exceptionally hydrating formula, designed to detoxify, and reduce the appearance of scars. It also helps combat the signs of ageing. Um - count us in!

Do you have a daily beauty regimen?
As a mum of three young kiddies, my beauty regimen is pretty basic due to being a little time poor, it usually involves a quick cleanse morning and night. I don't wear a lot of makeup but when I do it's a tinted SPF moisturiser by Ella Bache. I also try my best to have Microdermabrasion treatments every 6 weeks.

How do you like to unwind?
In winter, my perfect way to unwind is a hot coconut oil bath (with a sneaky glass of red!) and in Summer it would have to be a dip in the ocean - there's nothing better on a hot summer's day.






Find out more of Beach Road Naturals HERE

Did you like this blog? Subscribe to our newsletter to be the first to receive news from The Block! Subscribe now to receive $20 off your next order.