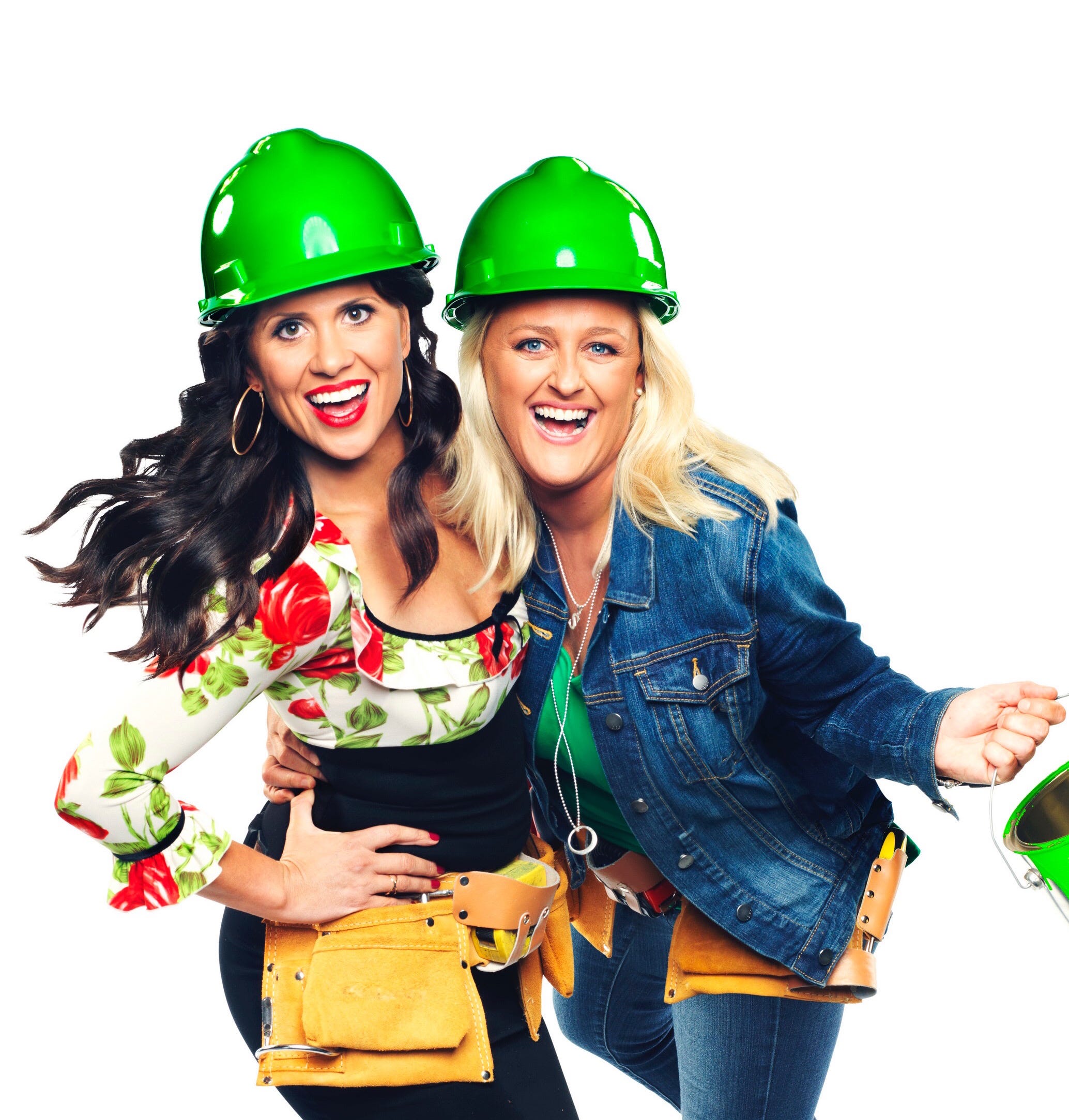 What brings you to The Block?
Julia: "We love renovating, we love The Block, and we just wanted to renovate with The Block's money basically. (LAUGHS) We just want to create a really inspiring place for people. It's not so much about making the most money, it's about creating something really beautiful and having the tools to do that."
Have you renovated before?
Sasha: "Yes we did do a renovation on our house about two-and-a-half years ago, we loved it, and it was a great experience."
Was it smooth sailing or are there any reno horror stories?
Sasha: "Yeah there was a couple of miscommunications with the builders and different trades but it quickly got sorted out and everything was fine."
Julia: "And we finished on time and on budget."
Sasha: "The builders were great."
What's a day in the life like for you two?
Sasha: "A day in the life for us is normally getting up pretty early, walking the dog, usually along the beach, and then heading off to work."
Julia: "A typical weekend for us would be walking the dog, bike riding to a café and we love property so we're always at auctions and open for inspections."
What is your design style?
Julia: "In our previous renovation we blended the old with the new, but the contemporary section was really modern and the colour palate was monochrome. On The Block we're keen to do a fresh modern take on Hollywood Regency and Palm Springs style. To us that means monochrome again but then big pops of teal, gorgeous fabrics like velvet and linen and really big beautiful artwork."
Do you have anything in the pipeline to impress the judges?
Sasha: "I'm not sure we can tell you because then you might leak that to everybody else. So you might have to wait and see."
Julia: "We do have a few secret weapons going into The Block, working as a property stylist I deal with furniture on a daily basis and we do have a lot of connections. We've renovated very close by so we know the market and what buyers want. "
Describe each other's personalities in one word
Julia: "Sasha's personality in one word, gung-ho."
Sasha: "Julia's personality in one word would be passionate."
What item would you say you can't live without?
Sasha: "The item I can't live without would definitely be my iPhone."
Julia: "The item I couldn't live without, it's not really an item, long hot showers – they're my thing."
Sasha: "Unlimited hot water."
Who is the boss?
Julia: "Sasha calls the shots; she's the boss in our relationship.
Sasha: "100 percent."
Julia: "It's her way or the highway."
Sasha: "Yep. Things just have to get done; they just don't get done if I don't take control."
What will you miss most while you're on The Block?
Sasha: "While on The Block, I'll probably miss my dog most, but then I won't, he takes up a lot of time and energy. He's beautiful in the same respect."
Julia: "The thing I will miss most on The Block is my bed. I love my bed, just how nice, snuggly, peaceful and quiet it is."
Sasha: "Yeah that is pretty good."
Anything you don't like that might be a struggle on a building site?
Julia: "I am very frightened of loud noises; balloons popping are my worst nightmare. So it will be interesting to see how I go on a massive building site. I also can't stand the smell of bananas, they make me feel very, very ill."
Sasha: "I can't stand the smell of mandarins and people who have mandarins on their hands or are peeling them. It's terrible."
What was the last emoji that you used?
Sasha: "The last emoji I used was today and it was a graduation cap."
Julia: "The last one I used was the little monkey that covers their mouth. I use that all the time. It's a fave, in my top five for sure."
To see more, click here.