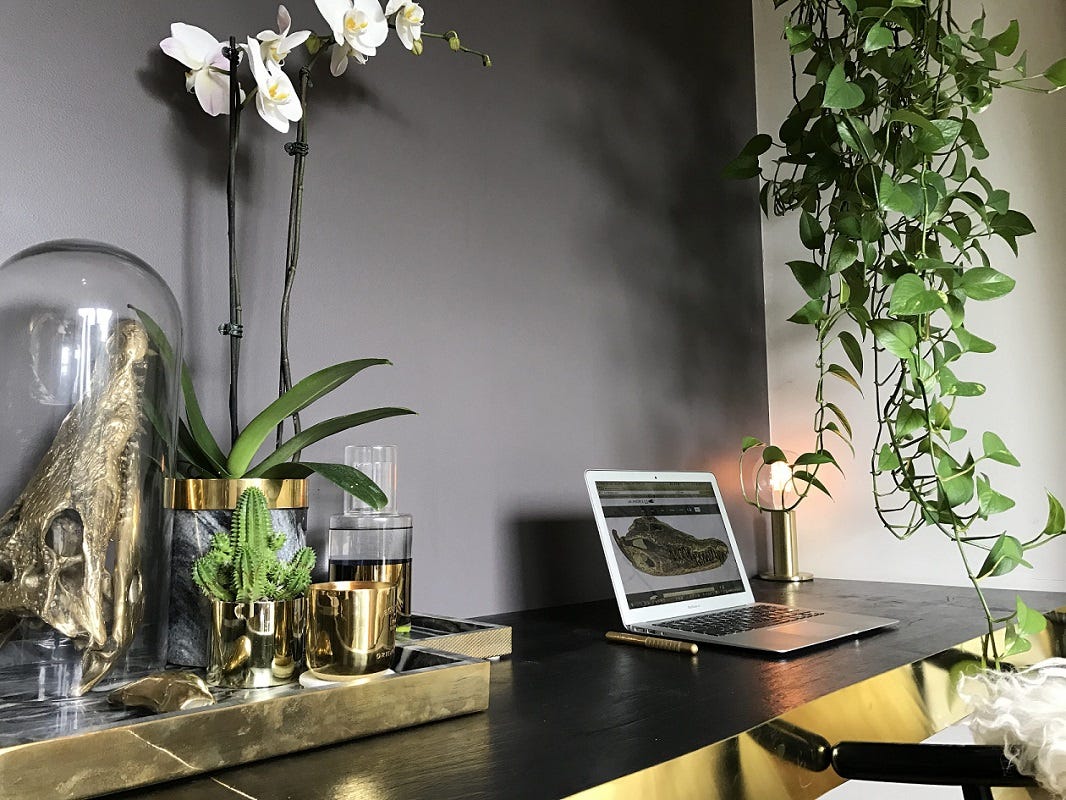 How do you go from working in media to making an international name for yourself - for whimsical brass sea creatures!? We chat to Michael Beer, the man behind The Block Shop's MR PINCHY & CO range, also stocked worldwide through designer Paul Smith's exclusive boutiques
So tell us, when did all of this begin?
We set the business up about six years ago now, myself and my wife, Lou. We were overseas, in Indonesia, and we came across a brass object; a sea crab. We loved it, and that gave rise to 'Mr Pinchy'...
Is that when you had the idea to start creating something similar?
We came across it in a village where a group of craftsmen were working, and we just started talking about it. We thought, 'Gee, this is such a beautiful object; so unique.' There was nothing on the market like it. So we have built our business off the back of that idea; of products that are totally unique and that no one has ever seen before.
Humour seems to be quite integral to your brand…
Yeah, definitely. I think my wife and I have a bit of a sense of humour. And we always gravitate to interesting creatures and animals. We have meerkats and french bulldogs [in our range] - we'll always go for that humourous side with some of our objects that we create. It mixes so well with some of our serious design pieces as well. We like to layer it up.
Tell us about these 'serious' pieces...
In the last year and a half we have more than doubled the range that we are offering. From just the brass objects - our crabs and shark jaws, bugs and lobsters etc - to a marble range as well, which we produce out of India. Now we are not just producing objects, but also purpose pieces. All of the marble we are bringing through is designed in-house. And the brass objects made out of Indonesia, we are designing in-house and also developing with our craftsmen over there.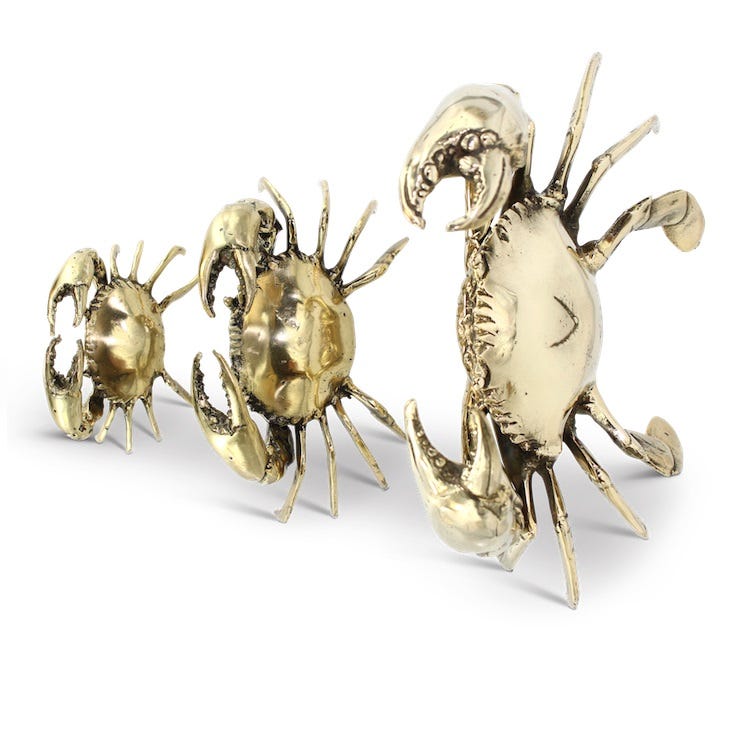 They're all so beautifully unique...
All of our products are made to last. We make them with traditional moulding techniques - green casting. And that's what we love about every single piece - every piece has it's own unique tooling marks and they are all different.
We're guessing you probably never had a background in brass craftsmanship - steep learning curve!
No. I have a background in Media! This was all by chance. That happens with a lot of businesses, the 'by chance' thing, where you come across something, and before you know it you are headlong into it, and you're creating this business.
It's a bit of a leap to say, 'You know what? I'm going to make some whimsical sea creatures out of brass…'
It is, yes!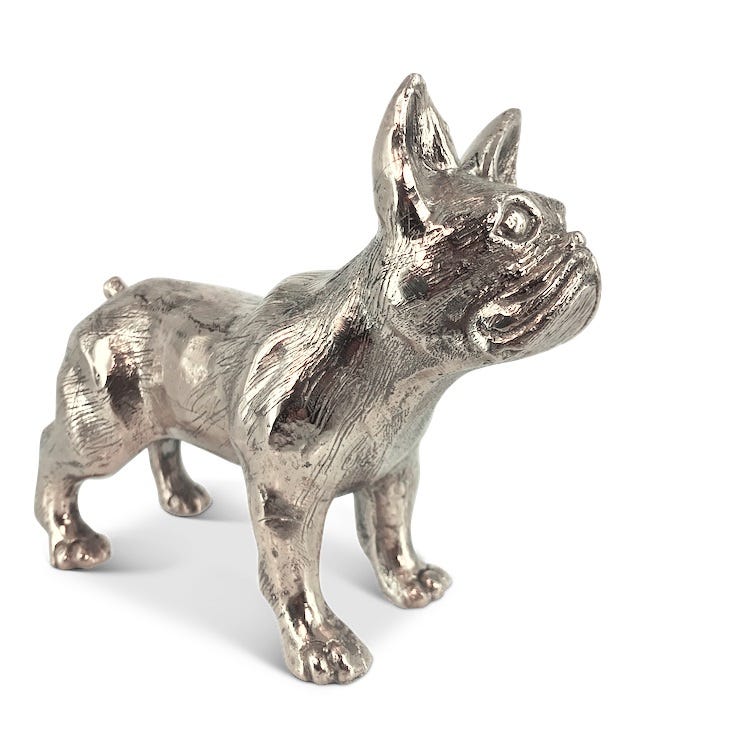 You'd have to have an entrepreneurial brain to think, 'Yeah, I could rock this idea...'
You know what, we have never really written a business plan - is that bad? I am not one for big documents that get shoved under a whole lot of papers on a desk somewhere and forgotten about. It's more about having that knowledge of what your brand is all about, and having a real feel for it. I think anyone who starts a small business is an entrepreneur. You have got to have that drive, and that vision.
It also helps if you enjoy being your own boss..
I have never really liked answering to other bosses - I have done that in media, and that was all great. And you take learnings from other roles you have had in your life. It's exciting. But what we are doing now, of having that direction of designing everything in-house, and producing something that's totally unique, is so great.
You are stocked in Paul Smith - that's amazing. How did that come about?
They contacted us. It was a pretty great compliment to be contacted by a brand that is so well respected, and highly regarded. He has been around since the late sixties, I think, and he's a bit of an international fashion icon, really. They saw some of our products fitting with their aesthetic. They have got a really interesting business model, in that they are obviously 'fashion', but the way they VM [visually merchandise] their stores, is that they also have interesting objects with some humour behind them - we fit with the Paul Smith brand.
You guys juggle your family with your business. We're betting your kids like playing with their own 'Mr Pinchys'...
Yes. When they are in the warehouse, everything gets dragged off the shelves. But I think now they are used to having them in the house. They are not so drawn to them anymore. It's just, 'That's just what Mum and Dad do…'
Let's take a look at some of the fabulous pieces currently available through The Block Shop:
Did you like this blog? Subscribe to our newsletter to be the first to receive news from The Block! Subscribe now to receive $20 off your next order.