The Gatwick marked Darren Palmer's tenth season judging on The Block. A decade on, he's still loving being a part of the show - and he can't wait to see what this year's crop of contestants do to raise the bar once more.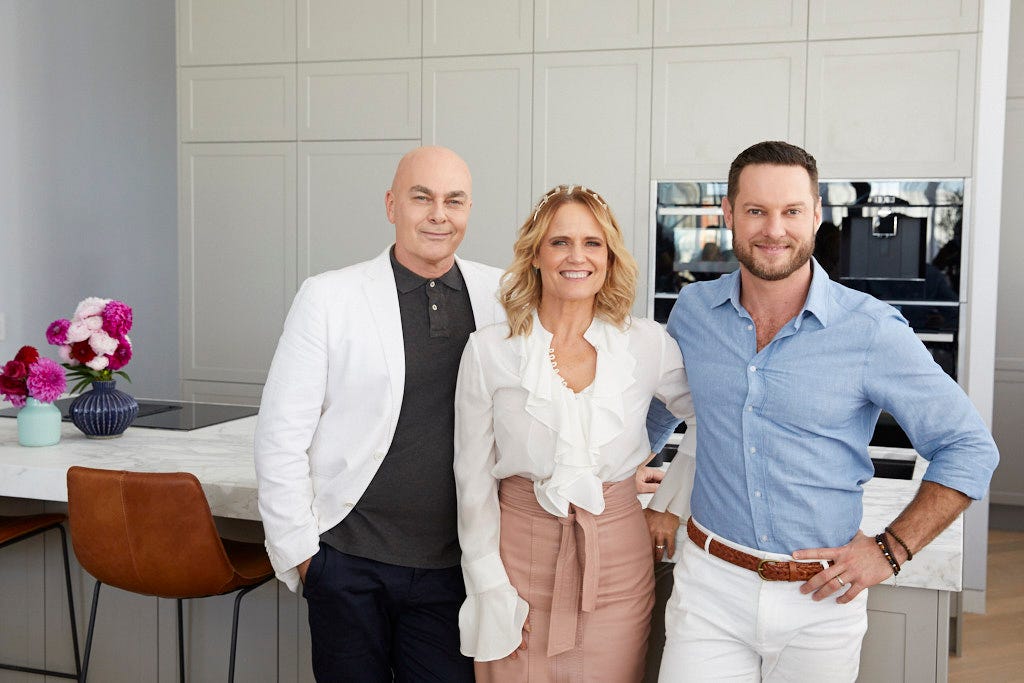 Darren Palmer, pictured in Norm & Jess' stunning Gatwick penthouse, alongside fellow Block judges - and good friends - Neale Whitaker and Shaynna Blaze.

Darren and his work has graced the pages of Vogue Living, GQ Australia, Luxury Home Design, Renovate, Home Beautiful, BELLE and Grand Designs Australia, among many other magazines. He also writes a fortnightly column for Domain and is the best-selling author of Easy Luxury, an expert guide to creating your perfect home, and Homespace, which explores the evolving relationships people have with their living spaces, offering tips and solutions.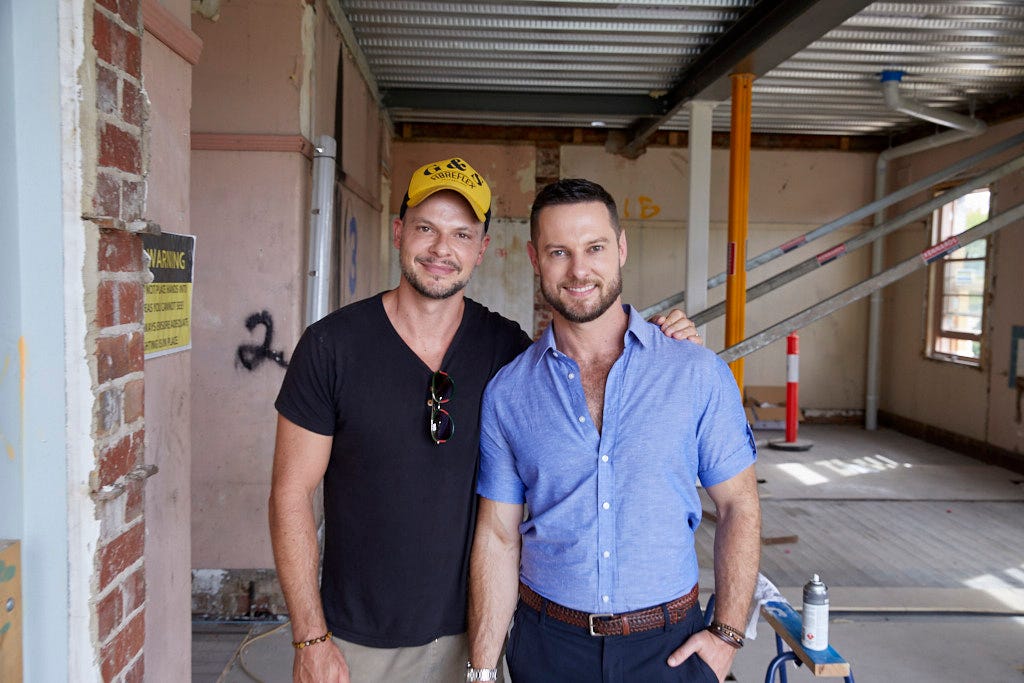 Darren on set at the Gatwick during construction phase with husband Oliver Duvillard.


"There are always so many interesting things to see, so many different approaches," he says of his judging duties. "And I love that we don't get involved in the day-to-day politics and goings-on of what actually happens between anybody.
"We have no insight into that. We don't know who is fighting with who, and we don't know who has had a hard week – it's irrelevant. We judge a room on its merits and that's it."
In addition to The Block, Darren is working on designing the interior spaces of a 450-apartment complex in Canberra and has a range of homewares sold exclusively through Myer.
Darren is also an ambassador for Carpet Court, Hafele and The Kitchen Group.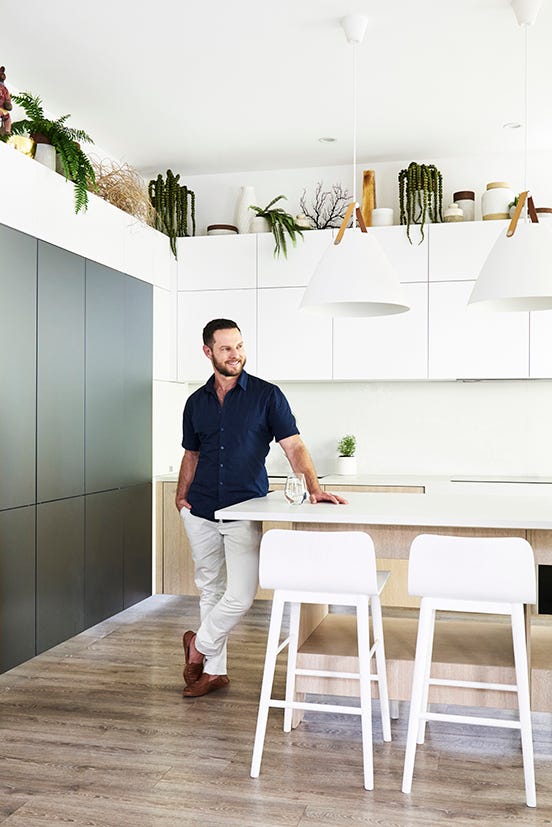 Ever wondered what Darren Palmer's kitchen looks like? Of COURSE you have! Well, find out more HERE

We look forward to seeing Darren back on our screens for judging duties at The Block 2019 later this year.

Did you like this blog? Subscribe to our newsletter to be the first to receive news from The Block! Subscribe now to receive $20 off your next order.