Mayvn Interiors creative director Melita Bruvelis shares her secrets for a winning bedroom.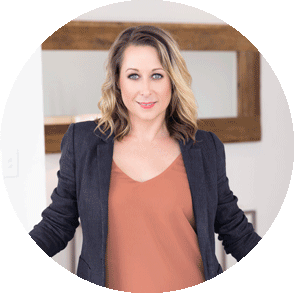 Tell us a little bit about Mayvn Interiors.
We love designing furniture that brings people joy. We design bedheads, armchairs, ottomans, cushions and our style is classic and coastal. We draw a lot of inspiration from American style silhouettes and our fabrics echo this with a coastal colour palette of blues, whites, greens and soft greys. My background is in interior decorating and I love creating a relaxed, timeless interior. I noticed there was a real gap in the market for this style of furniture that didn't have a really strong French influence to it. We are not a trend-based brand, we love to produce designs that will endure, and that people can enjoy forever. 
What are your top tips for bedroom design? 
The bedhead is generally the hero piece in the room, so always start with that as your jumping off point. A bedroom should always be designed as a haven, a sanctuary, with soothing colours and fabrics. It's about comfort but also functionality. Don't overcrowd your room, choose the right size pieces to suit your space and invest in good linen and ambient lighting.
Because bedrooms are closed off from the rest of the house, people might not generally give as much thought to decorating bedrooms… 
True! How sad. I think that's changed a lot recently and that has got a lot to do with shows like The Block showing that you can put your stamp and your personality on every room in the house. Considering how much time you do spend in the bedroom, it's a very important room to get right. 
What trends are you seeing in bedroom design? 
There's lots of velvet coming through, lots of bolder colours— all those mustards and rich burgundies which are really beautiful. A lot of soft pinks as well. They certainly have their place in a bedroom scheme, it just depends on your taste, but I like to think people will always come back to the more classic colours.
What are you loving right now in your range? 
Our Baxter Bedhead in Ink which is very much a coastal design but also has an Art Deco feel to it. Our Margaux Bedheads in French Blue is by far and away our best seller and also our Cole Cushion, a tan leather cushion with French stitch detailing down the front. It's very, very popular. 
Besides a bed, what other furniture should we prioritise in a bedroom? 
Provided you've got the space, I like to set quite a formal bedroom, so a bedhead, an ottoman at the end of the bed or under a window, an armchair and lovely big bedside tables with lots of storage (Go Shaynna!). Lamps, artwork, beautiful linens and cushions help create a beautiful, warm and inviting space for you to unwind and relax in. I also think rugs are really important to anchor the space and add another layer of luxury. Ultimately, bedrooms should be soothing, uncomplicated, relaxed and elegant.
Shop the range of Mayvn Interiors HERE
Did you like this blog? Subscribe to our newsletter to be the first to receive news from The Block! Subscribe now to receive $20 off your next order.