Two mums who met while volunteering at their kids' kindy are totally rethinking Australian-designed homewares.
Two years ago Amy Sellick and Susan Chung were on a high. Through their company, Made By Pen, they'd facilitated the design and manufacture of an incredible piece of furniture that was winning awards and creating buzz across the world.
The Sway Lamp, designed by Nick Rennie and Made By Pen, won Best in Class (Furniture and Lighting) at the Good Design Awards. It was Australian Product of the Year at Denfair and was awarded Highly Commended in The Design Files award that same year.
Then the Pandemic struck – and things changed.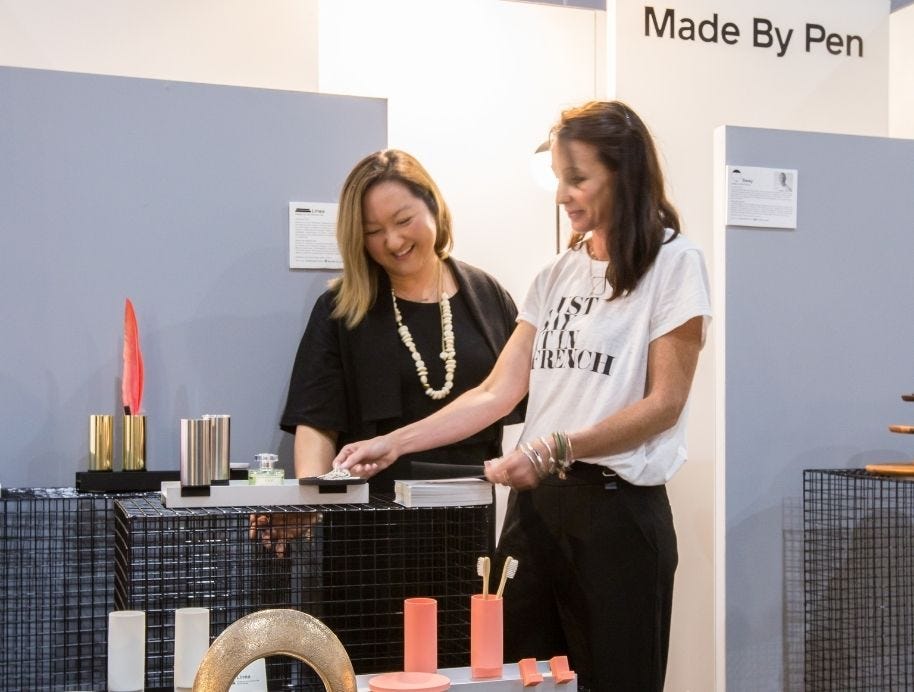 The talented Amy and Susan who run Made By Pen with the mantra "we are for good," see themselves as fostering relationships with designers and innovators to create objects that redefine design.

Made By Pen were forced to temporarily shut their Melbourne studio. But instead of seeing it as a devastating blow, Directors Amy and Susan, two mums with five kids between them who originally met at Kindy drop-off, chose to see it as an opportunity to totally rethink their business.
The pair run Made By Pen with the mantra "we are for good" as their central guiding principle. They decided they needed to source manufacturers who shared their vision – and a unique partnership was born.
"We have always been about good design, and our product range reflects this," says Amy, who along with everyone else at Pen is passionate about the 'Buy one, buy well' message.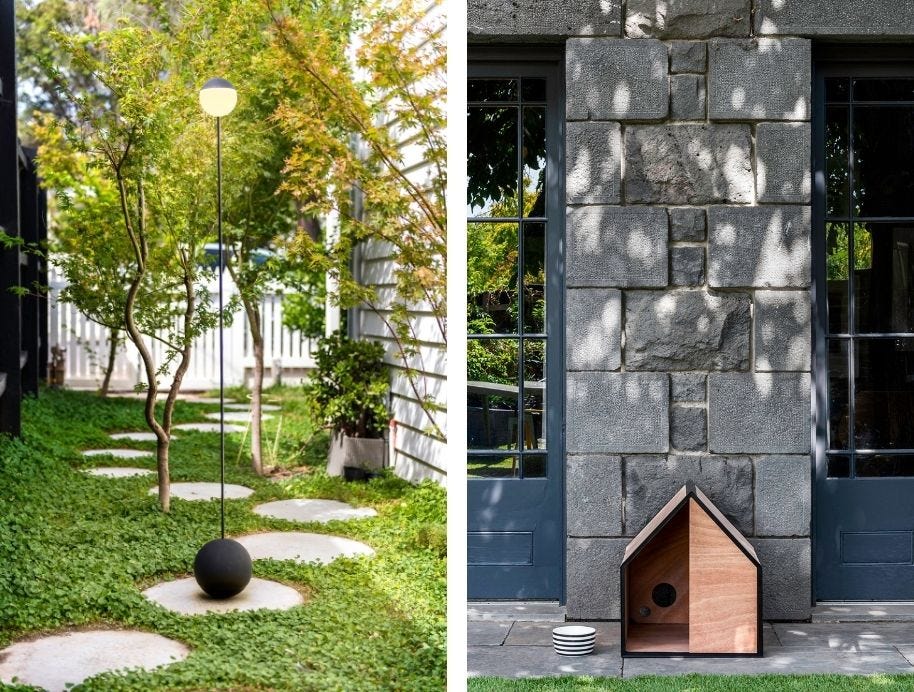 Pen evolves brilliant ideas and takes them from concept to the global market. Pictured is the award-winning Sway lamp and The Dog Room a social enterprise production.


"We've always had really positive interactions with our designers, but Pen operates with a huge array of other connections, so through 2020 we revaluated our manufacturing and other partners to find quality makers, and people that think they way we think."
By December 2020 they'd re-launched their hugely popular The Dog Room, designed by Melbourne architect Michael Ong, this time using improved, locally-sourced materials and a new partnership with the manufacturing division of Help Enterprises, a social enterprise company focused on providing employment and training opportunities for people with disability.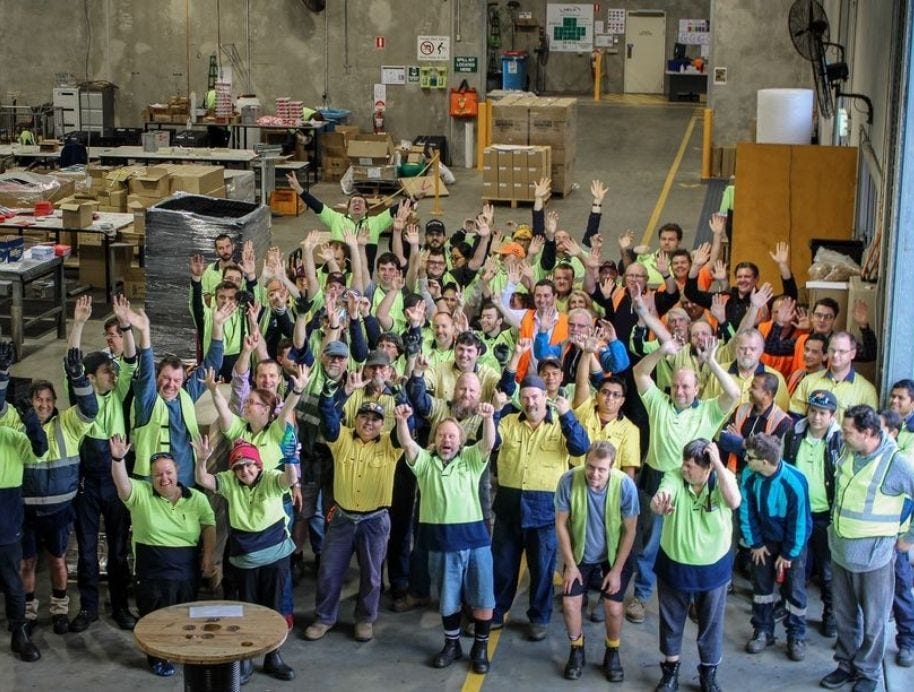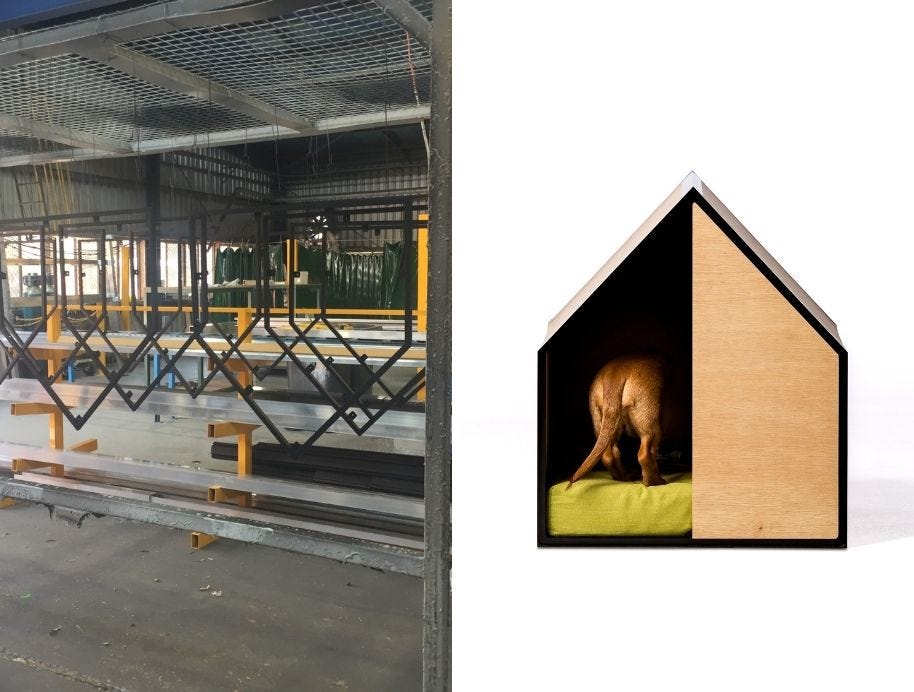 The Dog Room in production with Help a social enterprise company focused on providing employment and training opportunities for people with disability.


The partnership has been a huge success, and more product ranges are in the works. It's an exciting time for the company, which was founded a few years ago, and has made headlines through its multi-award winning Sway lamp.
"Sway is a product which blends naturally into the space for which it's designed," says Amy of their unique piece. "As it's cordless and rechargeable, it can be used in outdoor as well as indoor settings, making it versatile as well as decorative.
"The lamp is turned on or off by a soft-touch simple tap, and offers five colour variations of white light, making it applicable to any space."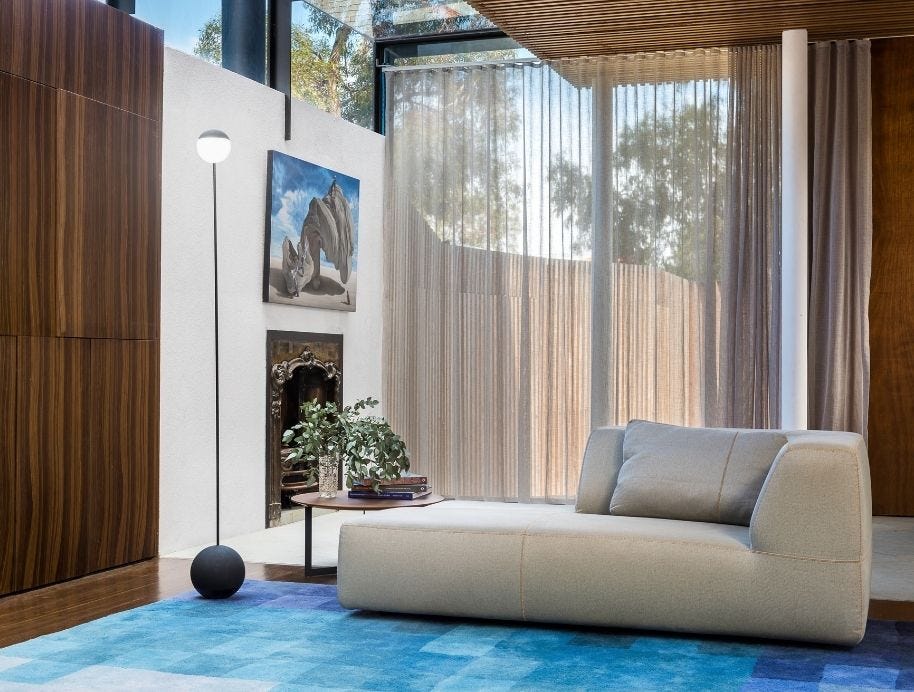 Sway is a playful light not tethered to any power cable or outlet. It is completely free to move about and for the user to interact with it anywhere, indoor or outdoor.

Like their lamp, Amy and Susan have been forced to be more flexible these past few years, bending to the sway of a vastly changing business climate and also to their changing personal circumstances.

"As far as working mums go – man it's a tough gig, but it does also have immense rewards," says Amy.
"I started at Pen when my youngest was two, my daughter in Four Year Old Kinder and my eldest in Grade One.
"Susan has two boys the same age as my older two – we meet when the boys were in four years-old in kinder, they struck up a friendship and so did we.
"We volunteered side by side, and realised we are a great working match. The things I don't think through Susan does and vice versa and sort of Pen 'Yin and Yang'."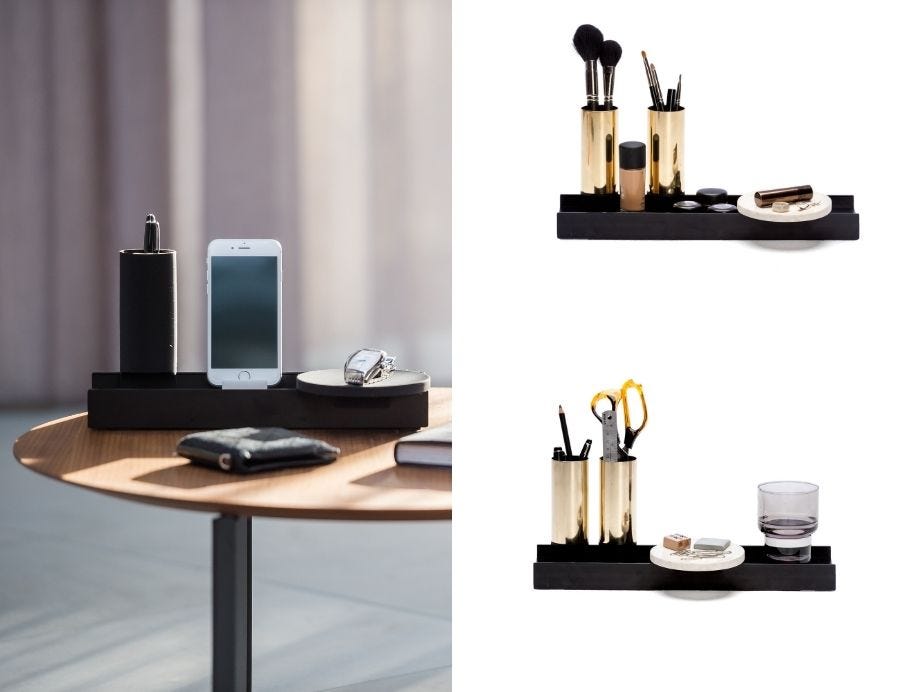 Another Made By Pen winner the Linea won a GOLD Good Design Award in 2020. This stylish tabletop organiser complements any space.


Recently, Amy decided to move to Brisbane, and the pair have had to learn to be adaptable in the way they work together remotely.
"We communicate in text, phone and via Slack and have a 'no blame' policy," Amy says. "On occasion one of us drops the ball, but we have each other's back and so we pick up and keep going."
Susan and Amy have a 'family first' policy.
"We are mums and we work," she explains. "We have chosen this pathway, and its required heaps and heaps of flexibility in how the behind-the-scenes Pen life runs."
Thankfully, they've found a rhythm that works for them, helped by their compatible skill sets.
"I am a morning person and Susan is the opposite – she's a night owl," Amy explains.
"Typically about 4.50am I wake and begin my day planning – I organise everything I want to achieve that day with Pen, and then turn to the home schedule.
"By the time I arise and have my coffee, I'm firing. I don't always get it right, but if I start the day organised, it's amazing how everything falls into place."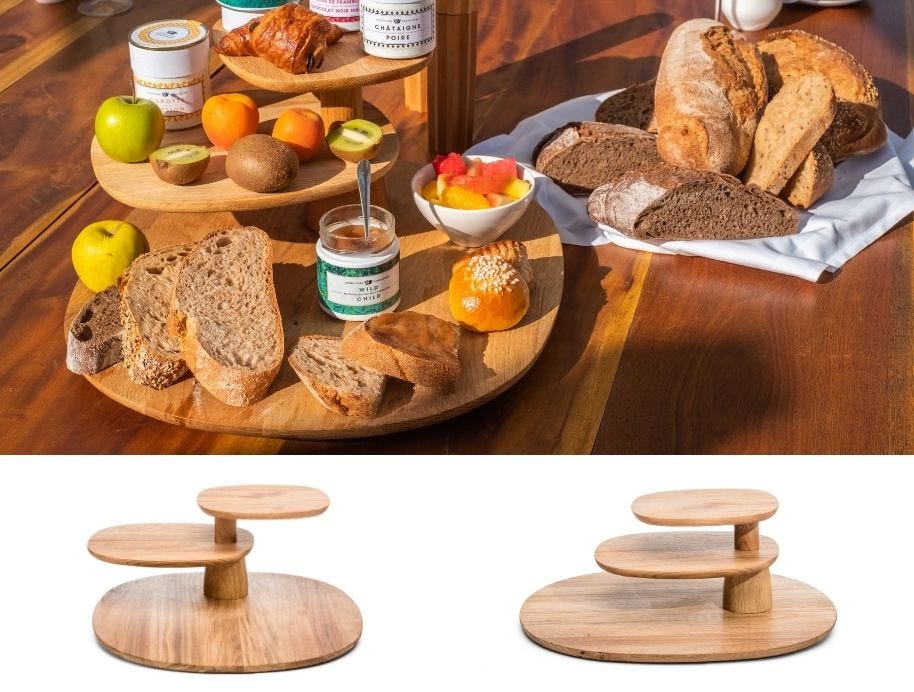 Designed by iconic Australian designer Helen Kontouris Field is another Pen product that has been handcrafted with rotating timber plains to make the most incredible tiered serving tray.

As a result, Made By Pen has not only survived the Pandemic, but thrived. They have new products in development, and are looking forward to seeing where the next 12 months takes them.
"I would like to say things have slowed down in 2021, but they haven't. They are double speed!" says Amy. "But we have our values and ethos in place so we can make quick decisions about whether things are right for us."
And like that amazing Sway light, they'll continue to bend and flex.
"The reward of working this way is that we can work, but also attend every one of our children's award assemblies, see them in their swim carnivals and their basketball games," says Amy.

For the best in Australian design shop Made By Pen HERE