OK, so you may have heard on the grapevine that this year's series of The Block is now filming in St Kilda, Melbourne. And look who's been out on site!
Yep, our three Supremo Judges - and Style Insiders - Shaynna Blaze, Darren Palmer and Neale Whitaker have been casting their well-trained eyes over this year's rooms.
And while we can't tell you anything at all about what they've been saying (or who's doing the designing - sorry!), we can tell you that they've been royally impressed with what they've spied.
Citing lyrics from Lorde's famous song, Shaynna officially stamped her royal seal of approval on this year's series via Instagram.
"That kind of lux just ain't for us ....Who am I kidding, we love a good crown!!" she wrote.
Us too, Shaynna!
The Block will air in the second half of this year.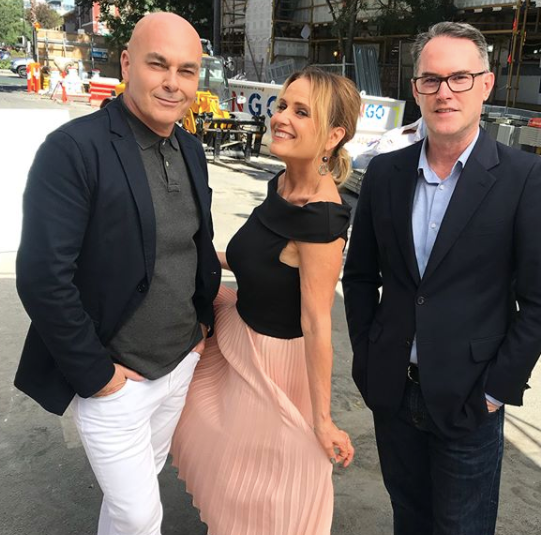 Neale Whitaker, Shaynna Blaze & John McGrath on set - missing Darren Palmer!
Photo courtesy: Shaynna Blaze
Did you like this blog? Subscribe to our newsletter to be the first to receive news from The Block! Subscribe now to receive $20 off your next order.