Here are our top tips for lighting the most important room in your house

Any experienced designer will tell you that lighting is just about THE most important part of decorating a room. But for many of us, it's an afterthought, especially in large areas like living rooms where big ticket items like couches, coffee tables, rugs and technology can become our focus. But spend a little time considering your lighting options and you may just find you've transformed your space considerably. Here are our top tips for lighting your living room.



We all know Shaynna Blaze is a fan of getting the lighting right!


Top 10 tips for lighting your living room:


1. Create a mood
Chances are you use your living space for a range of activities, from movie watching to Saturday morning lounging and epic family board game battles. Keep this in mind when deciding your lighting options – you'll want to make your room is as welcoming and comfortable, but also as functional as possible. Avoid using harsh overhead lighting or bright bulbs and include a range of lighting options like occasional lights, reading lights and wall sconces.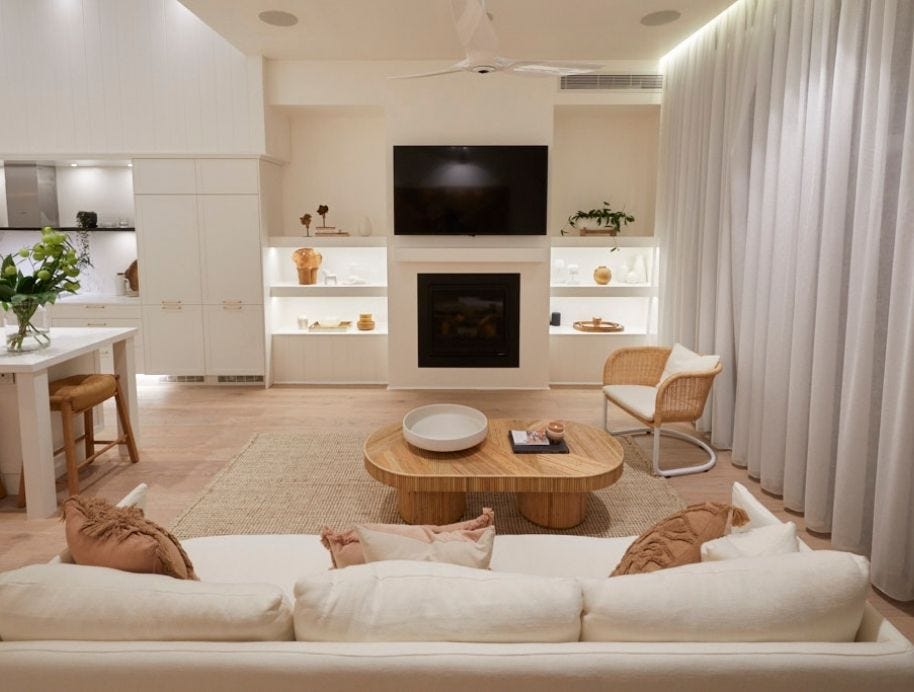 Deb and Andy cleverly utilised downlights in their built-in cabinetry to help create the mood in their Block living room.


2. Use dimmers
One of the best ways to create mood is to use dimmers – that way you'll always have just the right amount of light for whatever you're doing. If you don't already have a dimmer installed, they're relatively easy to add – just make sure you get a qualified sparky to do this as it's not a job you can do yourself.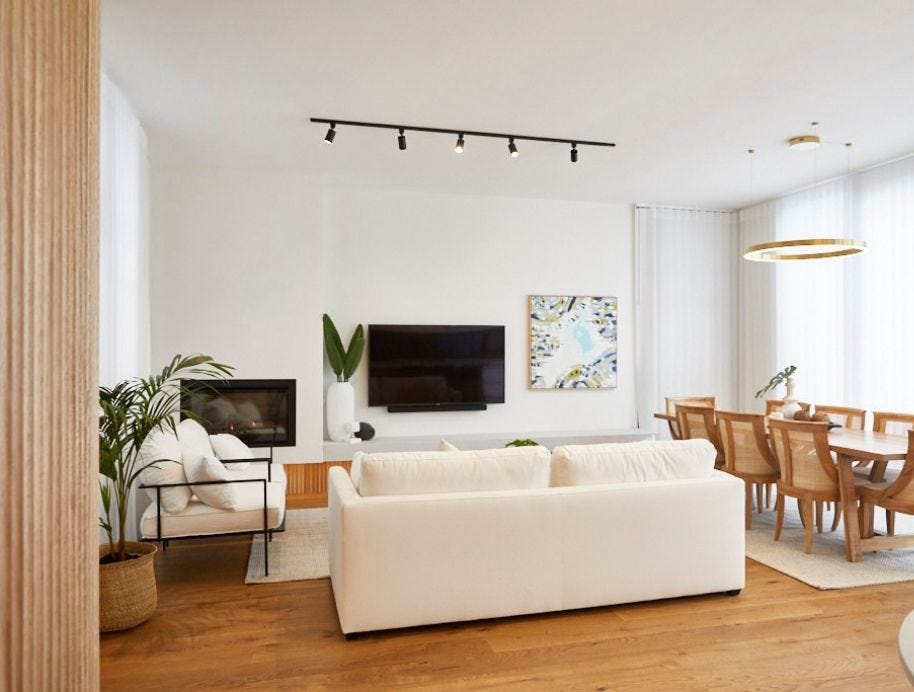 Use a dimmer like Luke and Jasmin so you have just the right amount of light for whatever you're doing.


3. Light up your corners
Got a drab, unused space? Watch it come alive with a well-positioned lamp. "When you have an empty and awkward corner, one trick of the trade is to transform that space with an oversized floor lamp," Caitlin Murray, the founder and chief executive of Black Lacquer Design, recently told The New York Times. "Look for a lamp that is complementary in finish and material to the surrounding space, and an otherwise lost corner instantly becomes an intentional, polished part of the overall room design."



This award-winning 'Sway lamp' is a favourite to add to any living space.


4. Create more than one light source
In an area as much-used as a living room it's important to give yourself choice. It's all well and good to have one dramatic pendant but bare in mind that that's only going to illuminate a very specific part of your room. Consider pairing downlights with bespoke lamps on tables alongside couches.


Create more than one light source pairing downlights with lamps or backlighting.


5. Light your artwork
Got some beautiful artwork on your walls? Of course you do – you've been shopping at The Block Shop! Show it off by lighting with directional spots. These are relatively easy to install (again, best to use a sparky) and can be a great way to illuminate your room whilst at the same time showcasing your favourite art pieces.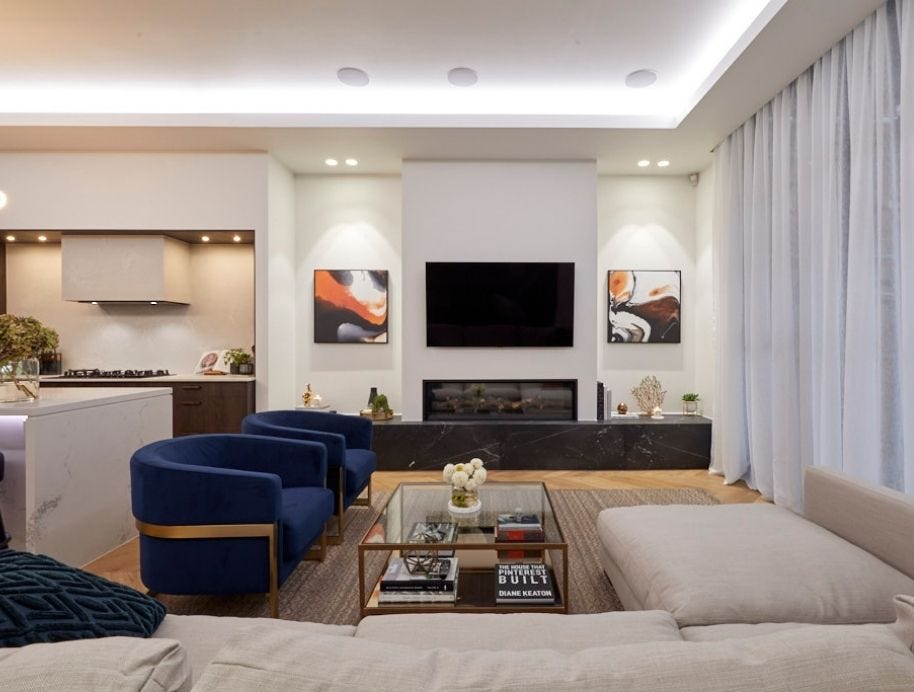 Show off your art by lighting with directional spots as seen here in Jesse and Mel's Block living room.


6. Think about where you might be reading
This might sound basic, but when you're planning your living room, remember to think about functionality. Or, in other words, where it might be you're likely to be reading – it's vital to make sure that area is well illuminated. Position a light source like a reading lamp nearby.



Always remember functionality when adding a floor lamp.


7. Choose different lights for different decorating styles
Have a good think about how your room is going to look and what style of decor you'll be using. If you're opting for a 'Coastal' style, rattan lamps and ornate beaded pendants often look great, especially when paired with beige or plain whites sofa. If you're opting for a mid-century look scour online marketplaces or antique shops for the perfect vintage adornment.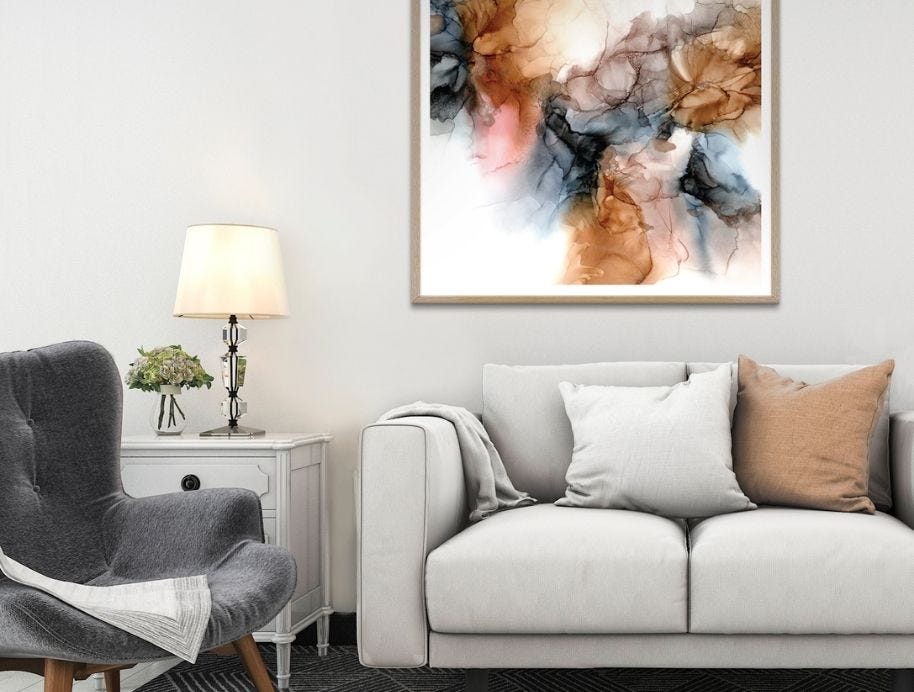 This glass table lamp is perfectly paired with a simple couch and the stunning Artist Lane artwork.


8. Consider your room's orientation
The direction your room is orientated will help you plan the right lighting option for the space. Got a North-facing room? You'll need far less options than a living area that's orientated in the opposite direction. Also have a think about where your TV is going to be – the last thing you'll want is glare from a lamp or overhead light reflected back on its surface.



We don't all have an incredible bank of skylights as seen in Jimmy and Tam's Block studio living space.


9. Backlight for drama
Backlit mirrors have become popular in bathrooms in recent years, but dramatic back-lighting in your living area can look just as good. If you have built-in cabinetry, consider lighting from beneath with LED strip lighting – this can help create the illusion of space, making your furniture appear to be 'hovering' above the floor.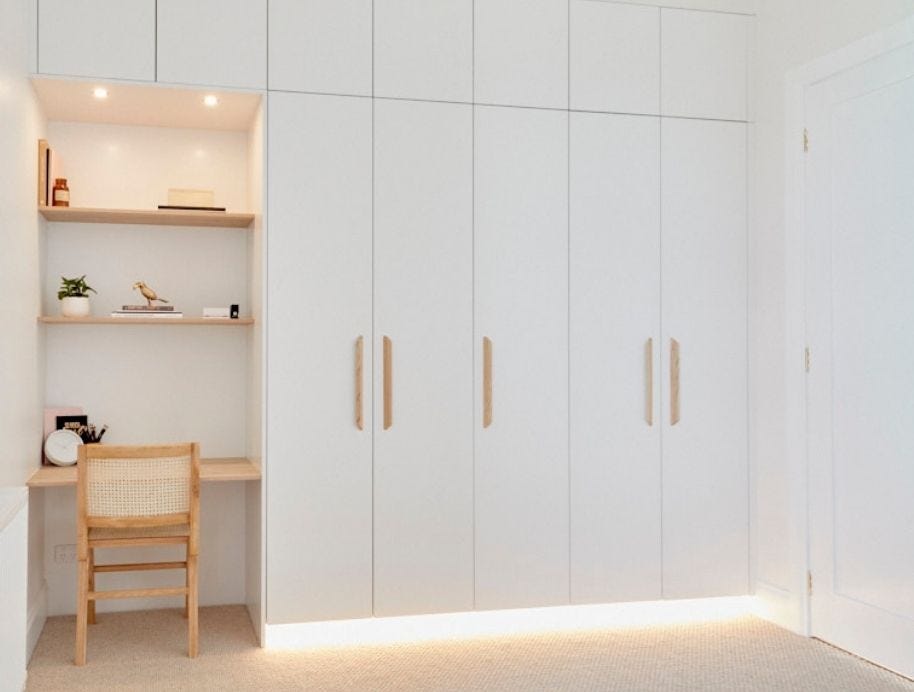 LED strip lighting can help create the illusion of space.


10. Choose a statement light
Offering a range of lighting options in a living area is vital, but that doesn't mean you can't include one dramatic, central 'statement' light. These can look particularly good in more formal living areas. But remember – if you're spending up big on a large, central light, you're going to want to make sure it doesn't compete with the rest of your room's decor.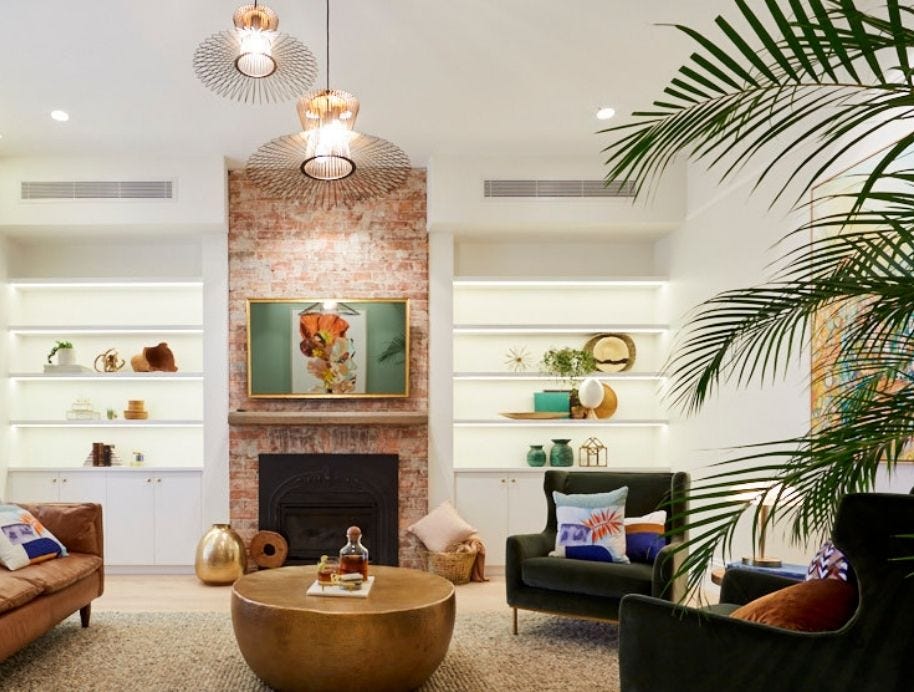 Andy and Deb selected a dramatic central 'statement' light in their formal living area.


Lighting can turn your house into a home. Our range of pendants, wall lighting, floor and table lamps will be sure to make your home a little brighter SHOP HERE