Blue Team Captains Lisa and John might not have come away with a win last week, but they're ready for Reno Rumble's next challenges.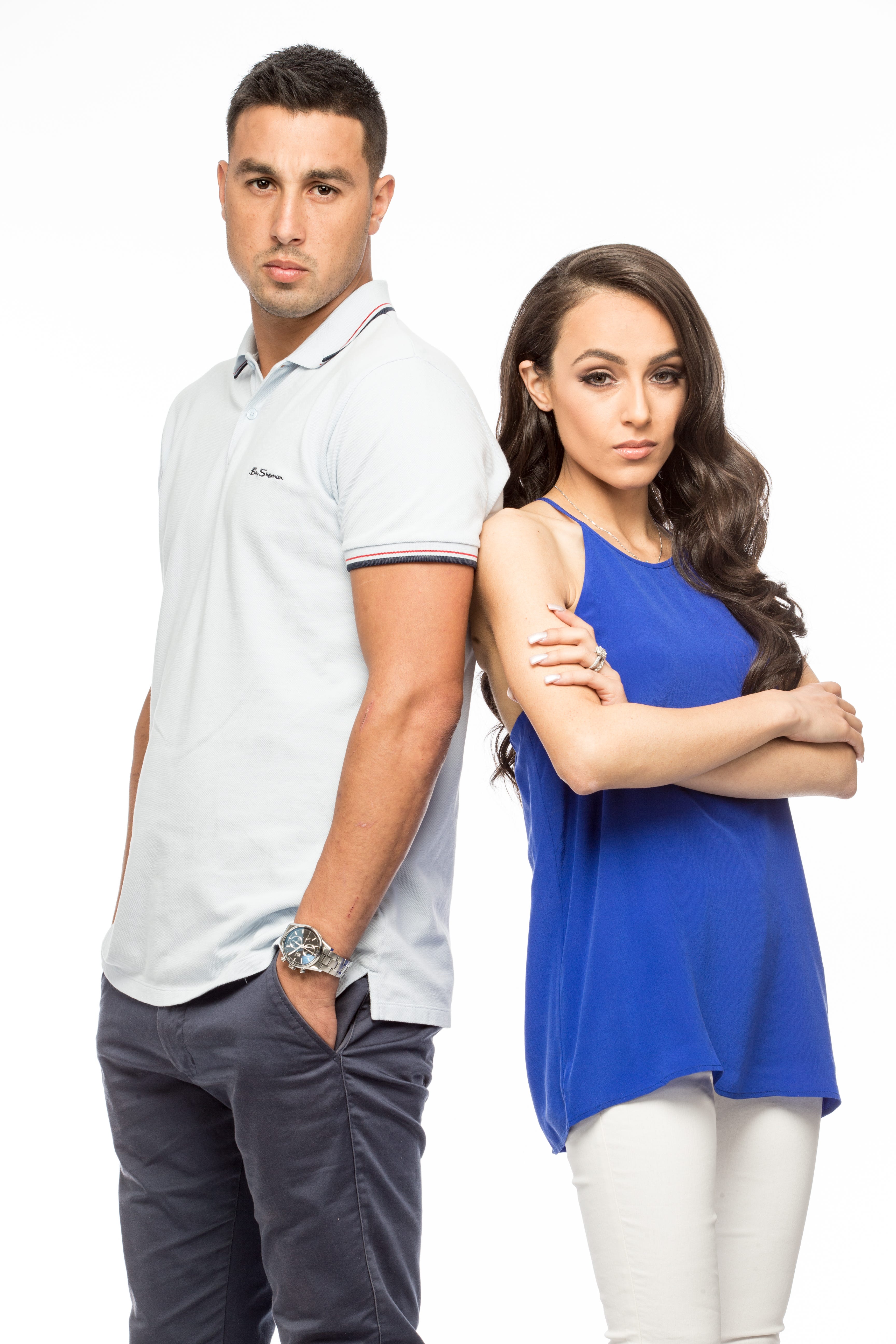 "We were thrown in the deep end," Lisa reveals.
"We had never done anything like it before. But it was a great learning experience. It's totally different to what John does with his day job, and of course for me, it was very different."
Newlyweds Lisa and John hail from New South Wales – Lisa works in human resources, and John is a hopelessly romantic chippie. While Reno Rumble isn't their first appearance on Channel Nine (John proposed on Mornings), it's certainly tested them as a couple.
"Oh, we've definitely had our moments," Lisa says with a laugh.
"This is an environment we've never been in together before. The pressure does cause some friction, but I think mostly, we complement each other well. John understands the building side of things, and I love the interior and the styling."
Lisa's eye served her well. Her Tadao pendant brought a touch of industrial to their guest bedroom, and her electric skylight would make a magnificent addition to any space.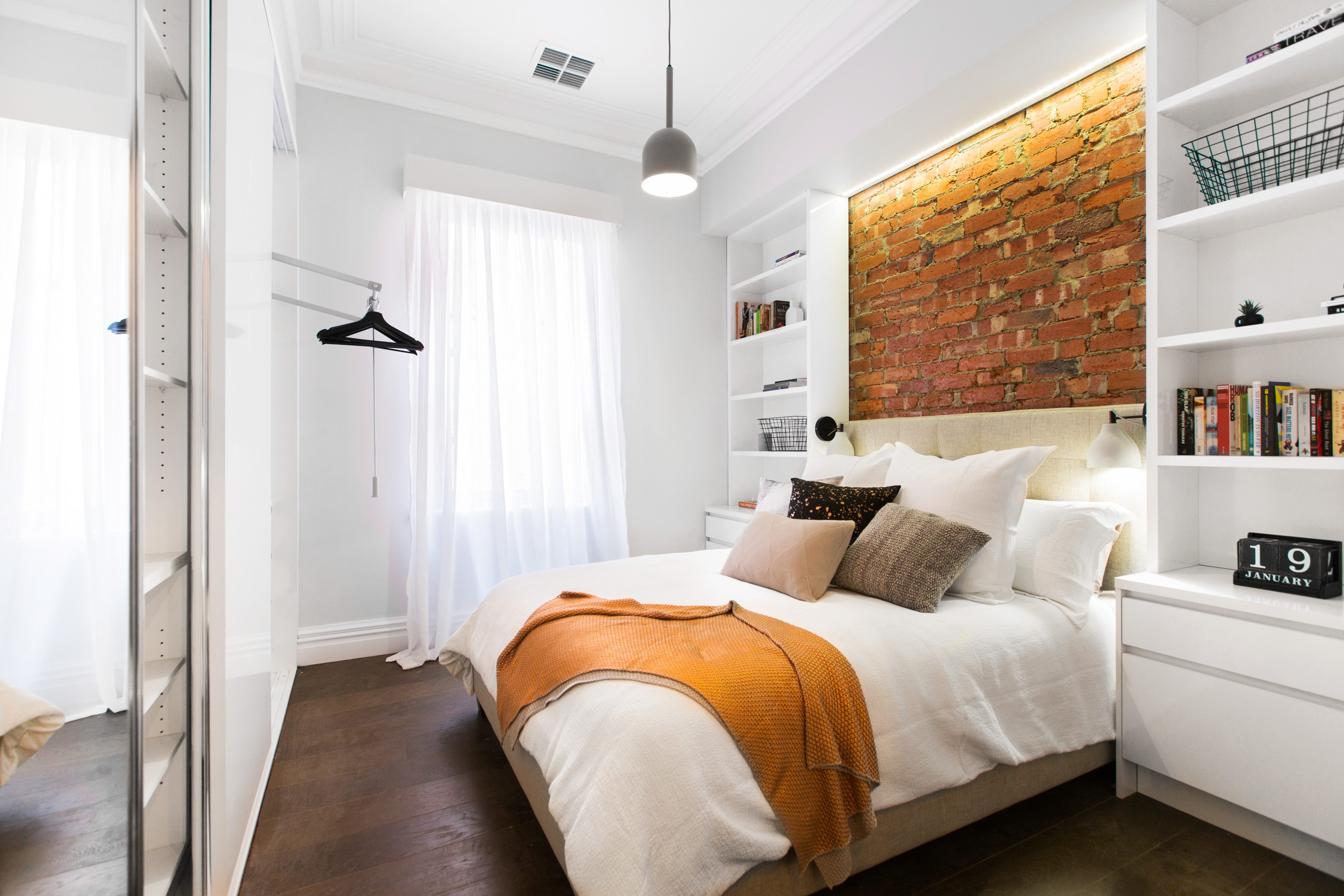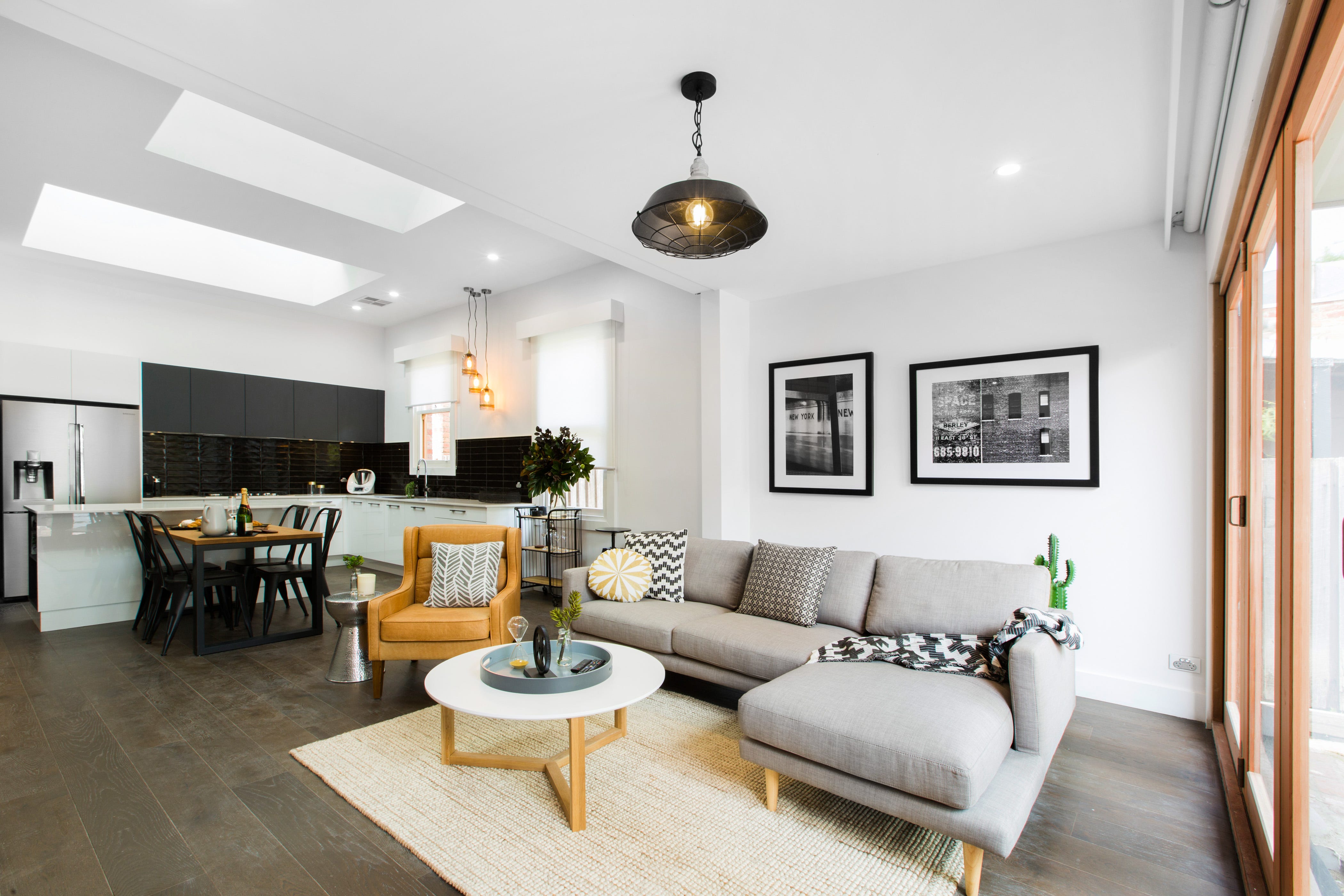 "Renovating a whole house is an enormous task," John adds. "And now we have to get back in the zone and do it all again."
"It'll just get better from here!"
Get the look of their living room with this grey chase sofa and woven leather rug, and complete the aesthetic with this white hourglass.
For more reno inspo, browse last week's rooms, and mix and match to suit your tastes.