Lisa and John were the quiet achievers in Reno Rumble 2016 and ended up taking out the win. John's practical approach and construction experience melded well with Lisa's eye for detail and flawless design choices. None of us can forget the exquisite entry way in the final Reno Rumble reveal.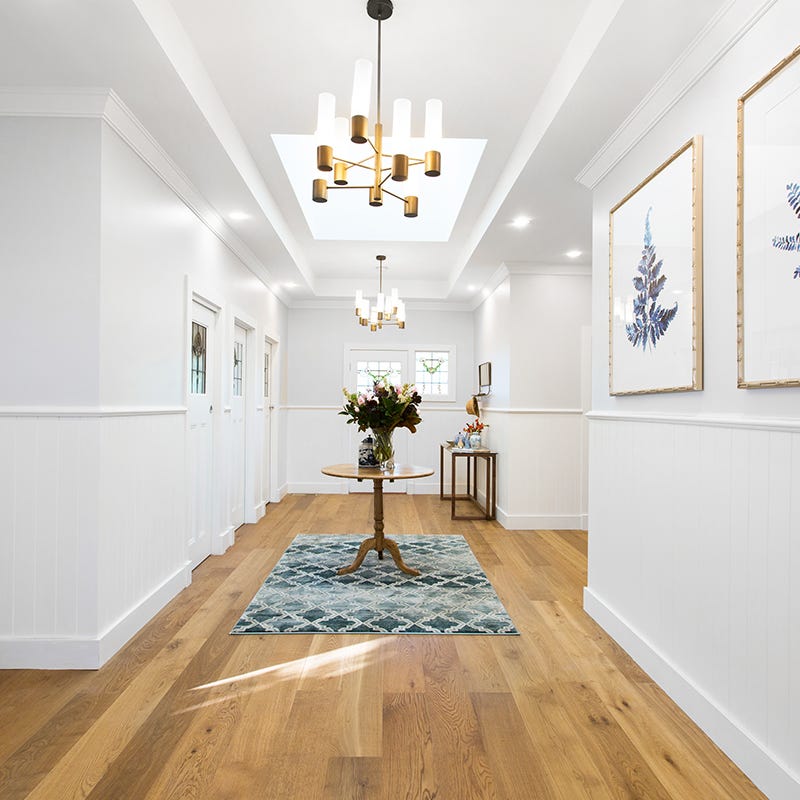 We managed to catch up with Lisa and find out what has been happening since they took out the win in Reno Rumble.
What have you been up to since Reno Rumble?
Shortly after Reno Rumble, John and I commenced the construction of our first home together which we have just recently moved into, and also launched Aria Group Interiors (@ariagroupinteriors) to focus more on styling and interior design as a side project to Johns company (Aria Group Projects @ariagroupprojects) which is primarily building and construction.
Tell us about your latest renovating/building project?
Our latest project together has been the construction of our first home. It has taken us 10 months to complete which was probably longer than we anticipated but we really enjoyed the process together from design to construction and completion as our design styles are very similar. We are slowly working on final interior touches whilst living in it, and also have the landscaping to complete which we look forward to slowly completing over the next few weeks.
What's your style?
Our style is very modern/industrial, but with a touch of luxe. We love to incorporate gold and marble touches/pieces to concrete or timber finishes.
What are some of your favourite items?
We love love love our Hudson artwork from The Block Shop as it makes a statement from the moment you walk in the room.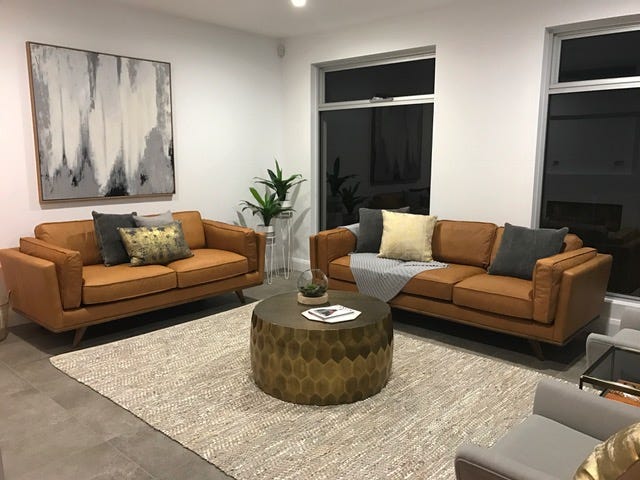 We also really love the 4 x mantra prints we selected and had framed to go above our fireplace - they make for a positive outlook for the day ahead.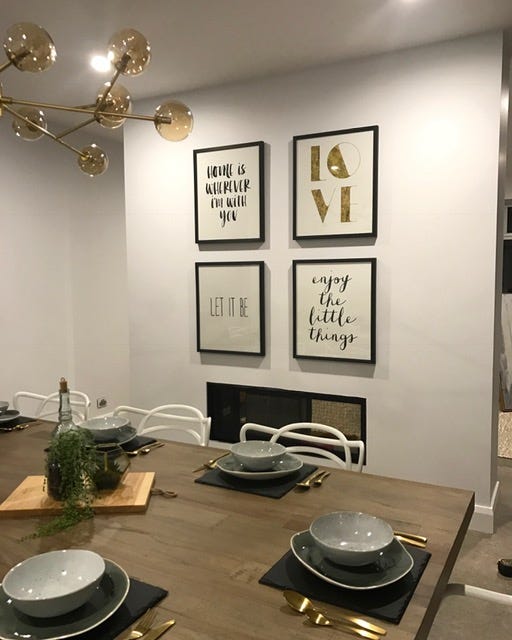 Shop the print look here.
Have you had any disasters during your build?
We have had a few clumsy moments along the way, particularly with our lighting. John built a beautiful, large bulkhead above our kitchen island and sink after we completed our electrical and wiring, only to realise once it was plastered and painted that we completely forgot to allow for a light above our kitchen sink!! We've since revisited it and come up with a solution but it's definitely all about forward thinking and attention to detail when building! I also just recently got stuck inside our butlers pantry as we moved in without getting around to putting a handle on the inside of the pantry door - fortunately John was home at the time!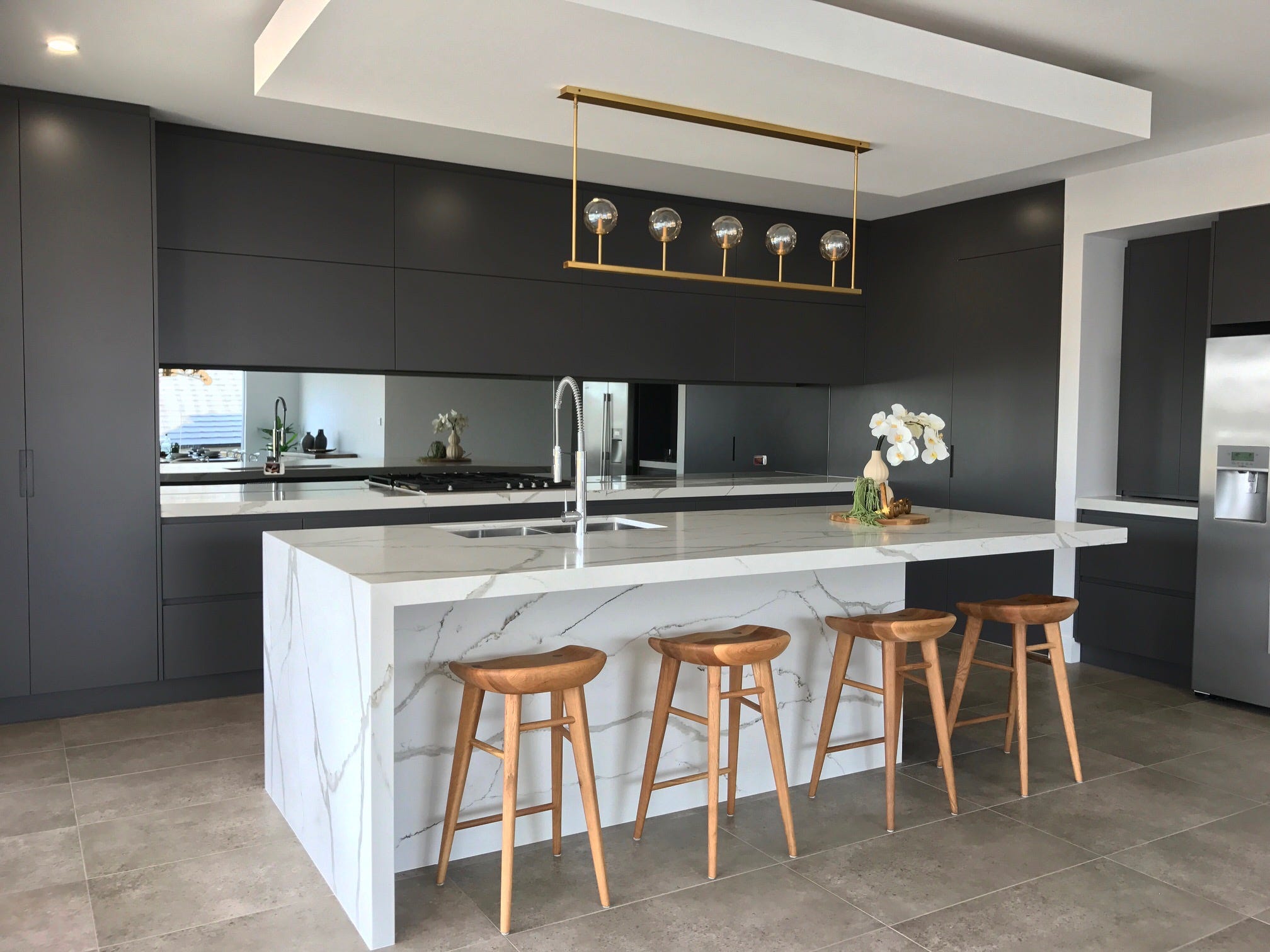 What is your favourite room in your house?
Fave room in the house would definitely be our kitchen and dining area. It's where we spend most of our time either cooking, sharing a meal or entertaining our friends and family, so it's the area that makes us feel most at home.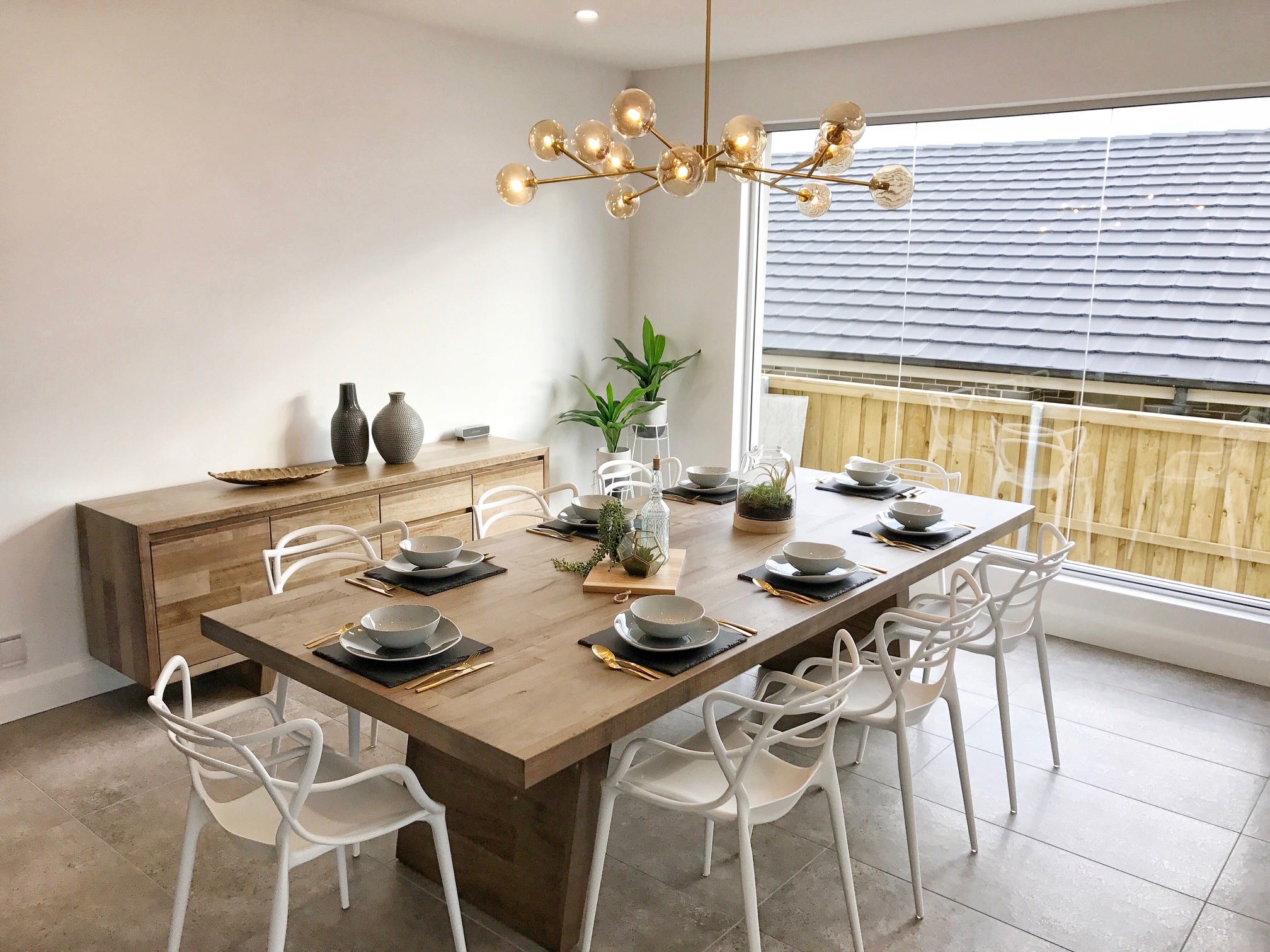 Lisa just loves these chairs. We think we might remember seeing her use them on Reno Rumble as well!!! Paired with the ever popular John Martono "Talk and Move" Canvas Print and the beautiful Wooden Pendants.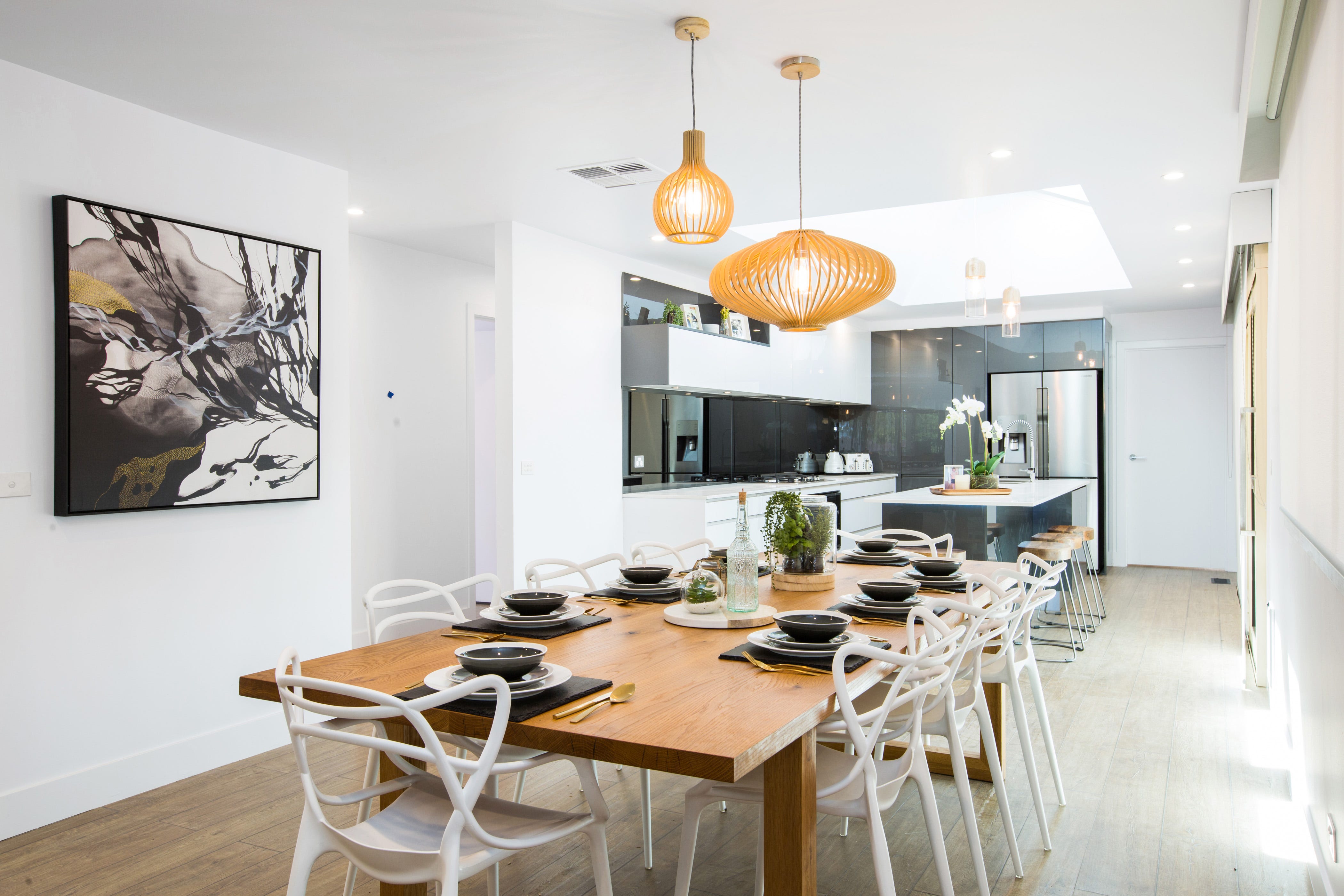 Like Lisa's modern, industrial luxe style? Shop here at the Block Shop or contact our Design Team and we will help you on your way.
Stay tuned for part two of Lisa and John's reno including how they style the amazing Gold Water Artwork.