After weeks of transforming others' lives, Lisa and John have transformed their own, besting Scott and Nadia to win Reno Rumble. We catch up with Lisa, John and Nadia to chat about their final renovations and what they've learnt from their experience.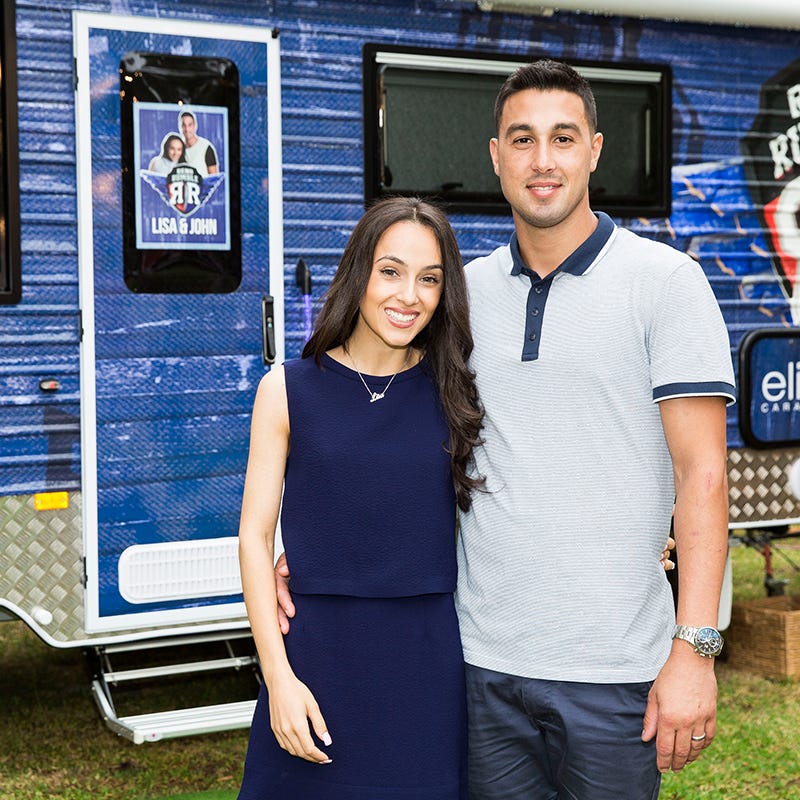 "This is probably one of the best feelings I've had in a very long time," Lisa tells The Block Shop.
After six weeks and eight houses, Lisa and John are now $100,000 richer.
"We're busy changing lives on this show, but for us to win, it ultimately changes our lives, especially as newlyweds. It'll give us the ability to build our own home, and we're really thankful for the opportunity."
Lisa and John have a lot to be proud of. This was a hard-fought victory against Scott and Nadia … and it came right down to the wire.
"It's been a massive week," Lisa confides. "As much as you always want to do your best for the homeowner, this week we knew there was a 50% chance that we could win $100,000."
Lisa and John impressed the judges with the scale of their hallway. They opened up the space with a skylight, and went even further in the living and dining area, opting to use 16 skylights to stunning effect. That room balanced comfort with bold choices. Colin says their chunky textured rug proves they have a sophisticated eye for design.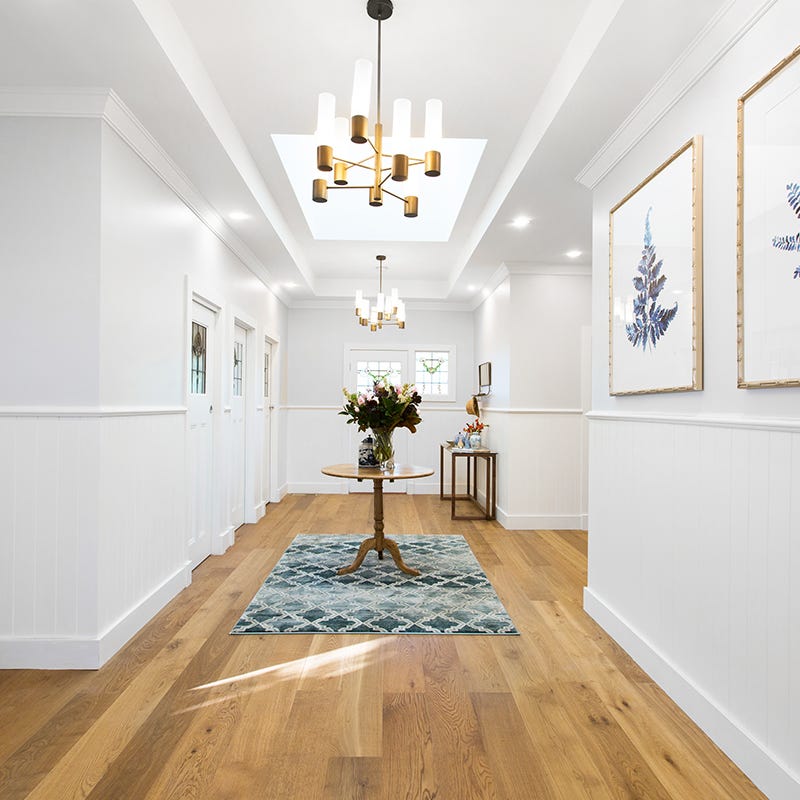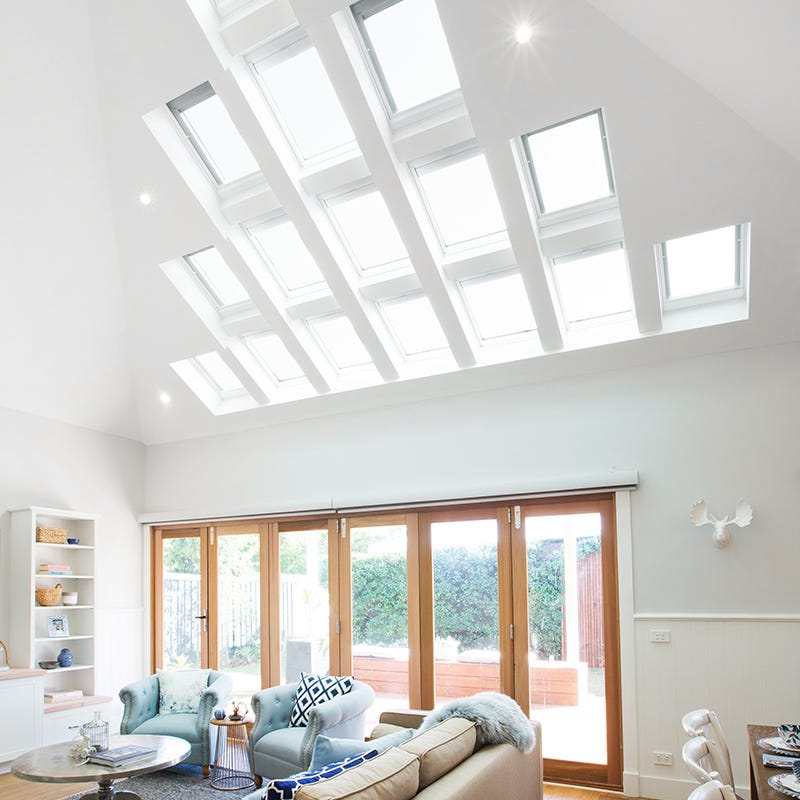 "We needed big-ticket items in all of our rooms," Lisa adds. "Lots to consider, including the homeowners' needs and country Hamptons style."
Emulate the look of their delightful living and dining area with this metal side table, Nordic pelt and textured throw.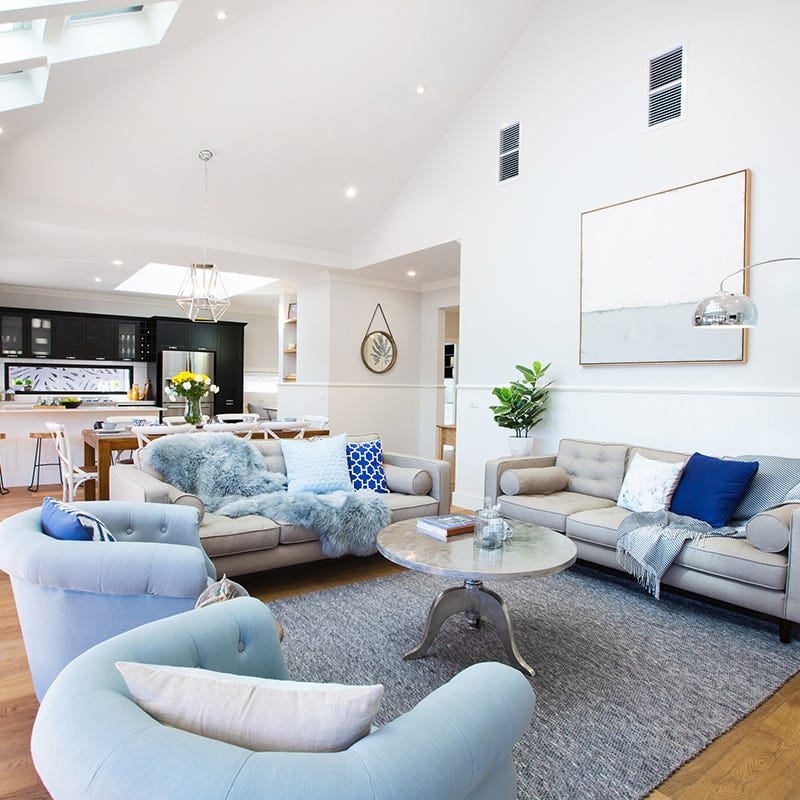 In addition to a breakfast dining room, Scott and Nadia had a trio of difficult rooms to present: a kitchen, laundry and ensuite – all incredible spaces where balancing function with style was required.
"We wanted our final rooms really comfortable for the homeowners," Nadia explains. "They didn't want to take memories out, so we presented a lot of things that were theirs. We didn't want to wipe away their past, we just wanted to update it for their future. They could still walk in and feel like it's home."
It was a strategy that served them well when they revealed their bedroom earlier in the week. You can get the look with this beautiful grey occasional armchair and mint reversible cushion.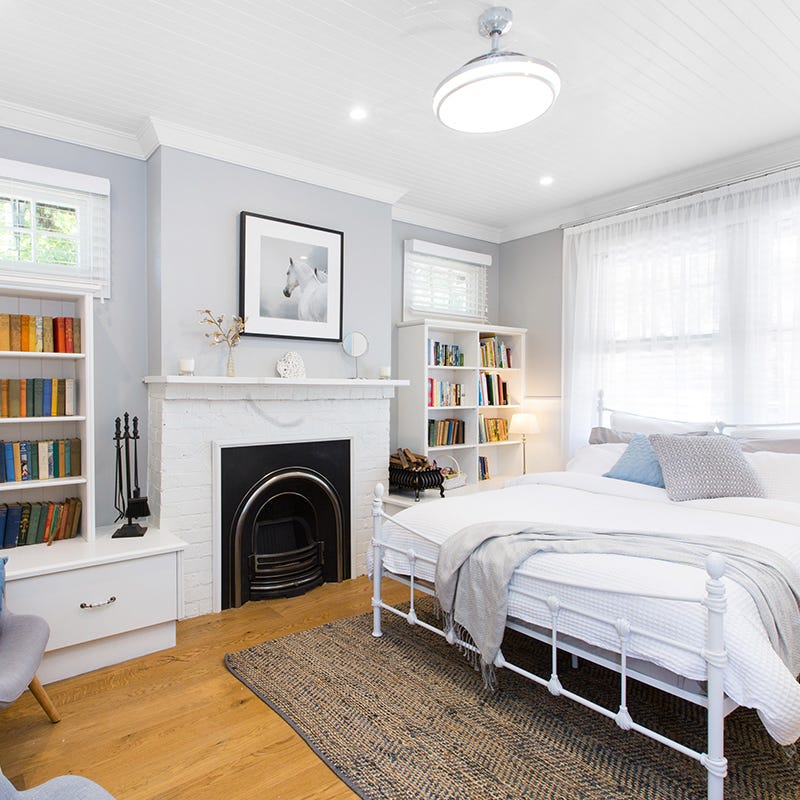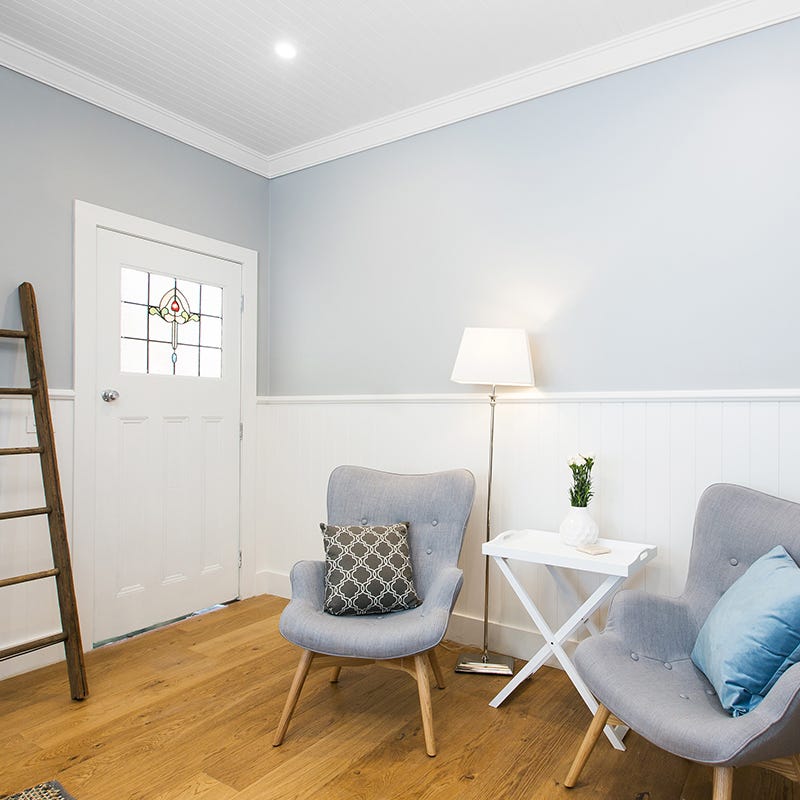 We say goodbye to our final two couples, who have learnt so much about styling and renovating, and about themselves.
"The Reno Rumble experience has taught me that I fell in love with the right person," Nadia says.
"We were the only couple who didn't have one fight throughout the whole series. We're more in love now than we were the day we got married, and we know we're the absolute right people for each other."
"It's taught me that John is very determined. He's put in the effort and the sleepless nights, he doesn't give up," Lisa says.
"And it taught me Lisa knows how to swing a hammer," John says with a laugh. "She was pretty handy on the tools. I'm used to construction but Lisa was tackling something new, and I'm really proud of how she, on top of the styling and organising, did just as many hours as us on the site."
Take a leaf or two out of Lisa and John's playbook and let their product recommendations inspire you.