Mother-son duo Dane and Leanne have made a huge mark on this series of Reno Rumble, unfortunately, it wasn't enough to score them a place in the Grand Final. We catch up with Leanne and look back on her time in the competition.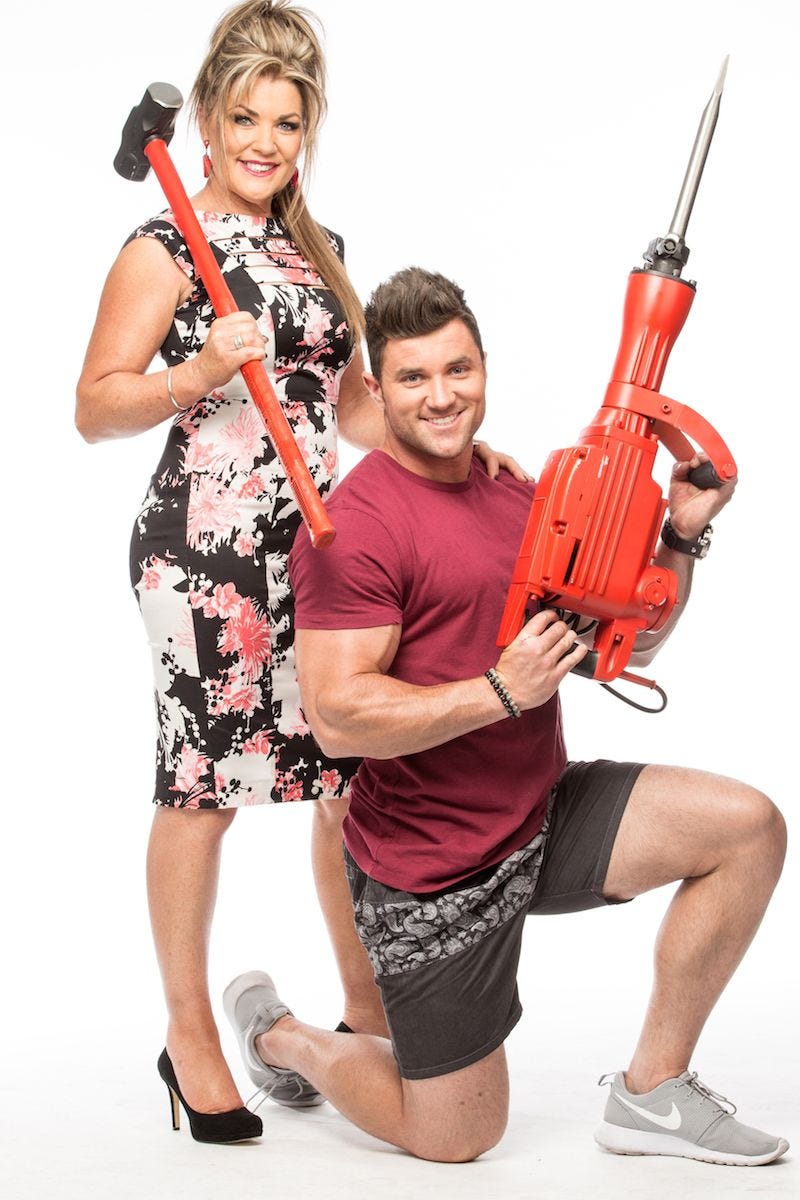 "It was a very surreal journey," Leanne tells The Block Shop.
Dane and Leanne were tasked with transforming the main bathroom and study.
"The study is the hub of the business, it's very important," Leanne explains. "We wanted it to feel open and spacious."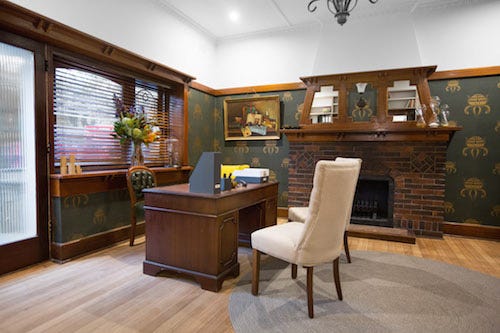 Retaining the furniture that belonged to the homeowner's father – get the look with this yellow armchair and weathered oak desk – Dane and Leanne freshened the space with a remarkable Waratah wallpaper.
For the bathroom, Leanne opted for size and opulence.
"The bathroom had to be large," she explained. "We needed the space where you could move a wheelchair around, where you could have someone in there assisting in the shower and the bath area."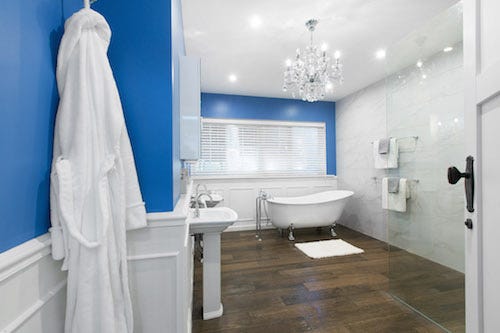 But Leanne went further than improving the space's function.
"I wanted people to feel special, to feel like they were at a five-star destination, so I put a chandelier in there," she says. "It's very classy."
Despite their Elimination, Leanne is proud of what they produced this week, and in the series as a whole.
"It's been physically challenging, but I've loved presenting the houses to their owners each week," Leanne says.
"I'm just so lucky that I was able to do this and spend time with my son."
If Dane and Leanne inspired you this season, visit their product page now.