With myself busy moving house and Jen out for dinner with The Block judge Darren Palmer (surely that's a good excuse for not watching!) neither of us got to enjoy the full episode. Lucky for you, I got up early and watched the reveal and my my, were there some gorgeous bathrooms! How the contestants manage to create these rooms in 72 hours I'll never understand! Well, onto the judging…
Tim and Anastasia. Came 1st.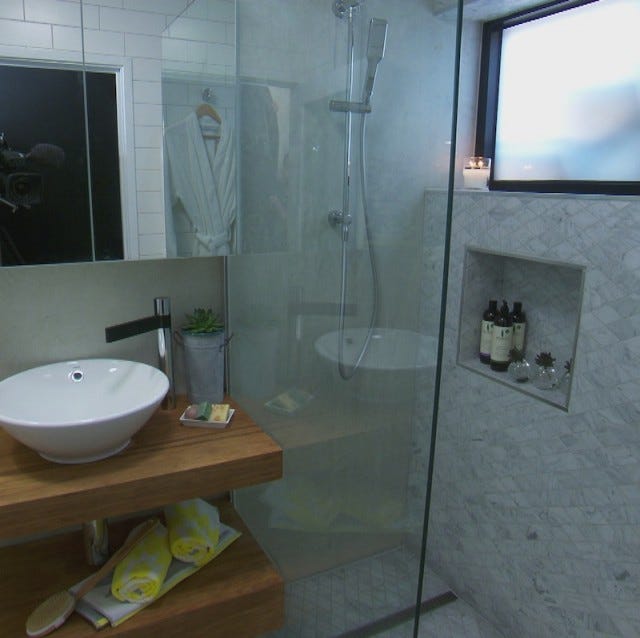 I couldn't help but laugh when I saw Darren and Neale Whitaker squished together in the bathroom. It is tiny! But both judges agreed that while it was small it was perfectly formed and ticked all the boxes for functionality, practicality and still looking good! With some beautiful textures and luxury tapware, it was a huge improvement from the couple, who've come second last in both previous eliminations.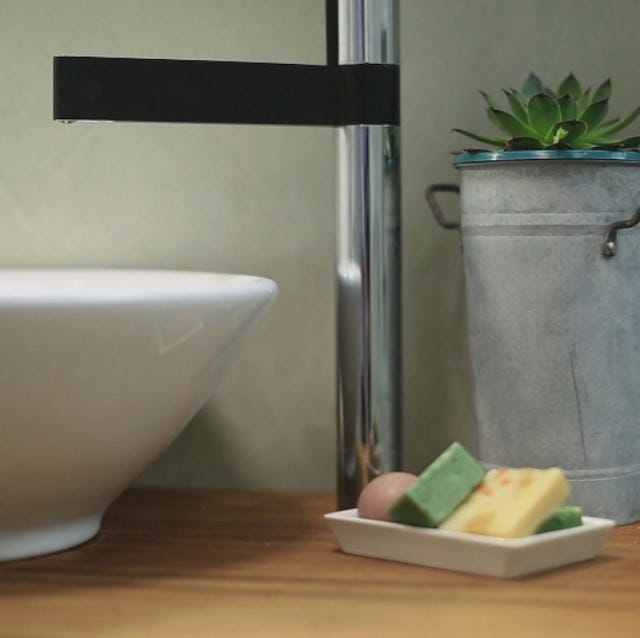 GET THE LOOK: Ninnho BUDGIE bath towel set (similar).
Ayden and Jess. Came 3rd.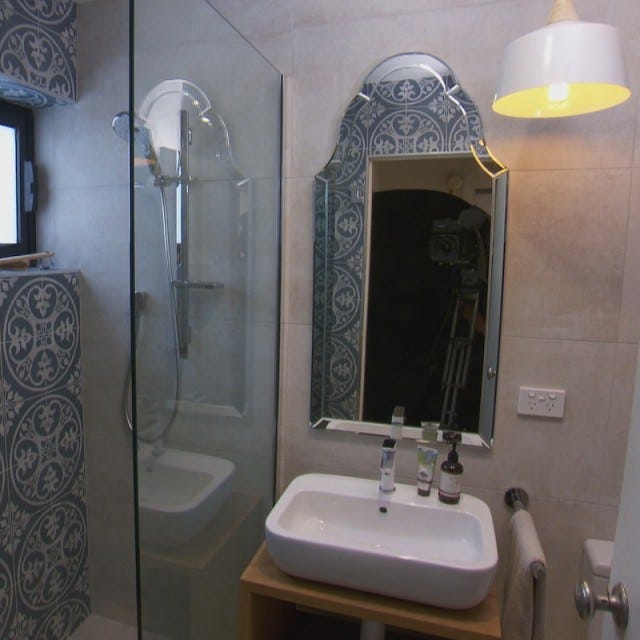 I love anything and everything Moroccan, so I thought the tiles were absolutely gorgeous; but I had to agree with Neale that it was just a bit too much for a small space. Their mirror was also pretty special, but they lost points for not including any face level storage. As Neale put it, the space was more style over substance.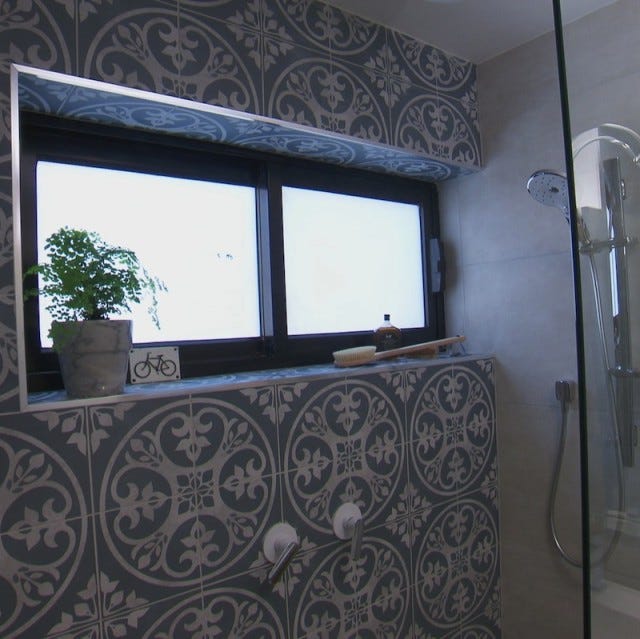 GET THE LOOK: Vintage Timber Fruit Crate (similar).
To read the entire post of for more from Interiors Addict, click here.