This is penthouse living: Six weeks in, Kim and Chris have finally won a Room Reveal with a master bedroom the size of some apartments. The judges called it ridiculous, magnificent, and it's the most luxurious bedroom they think they've ever seen on The Block.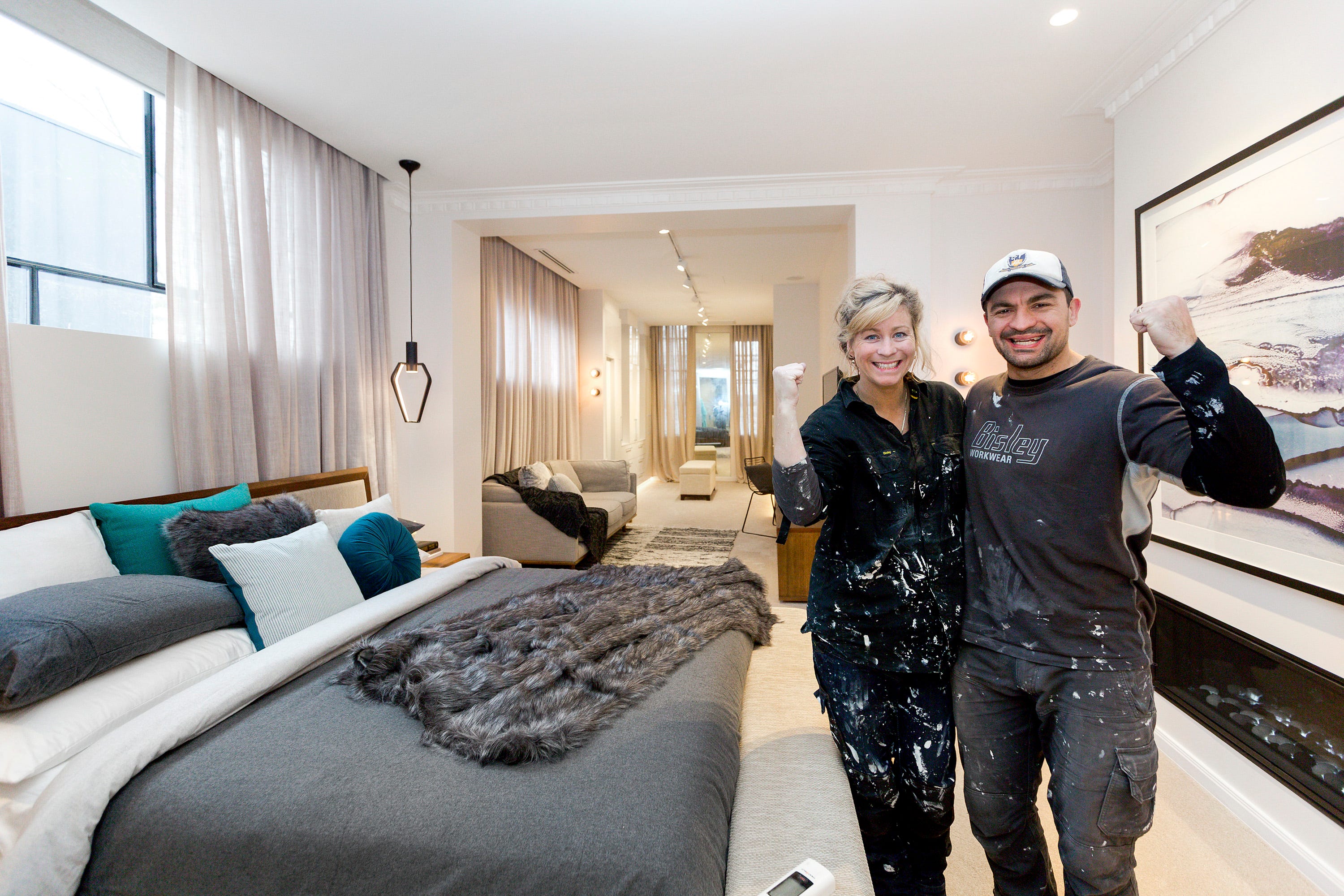 That's high praise!
"This is the reason we chose Apartment Five, for the master bedroom," Kim tells The Block Shop.
"We saved a little bit of money each week to put into this space. This was the one we wanted to win. This was the big one, the one that's going to wow the judges and the buyers."
And wow they did, edging out Julia and Sasha by half a point to secure the win.
Chris and Kim have had an interesting ride on The Block so far – after impressing the judges with their Challenge room and winning the penthouse, they have failed to secure a win since. While they originally banked on having a Room Reveal win under the belts before this week, they adjusted their budget after realising their style didn't exactly click with the judges.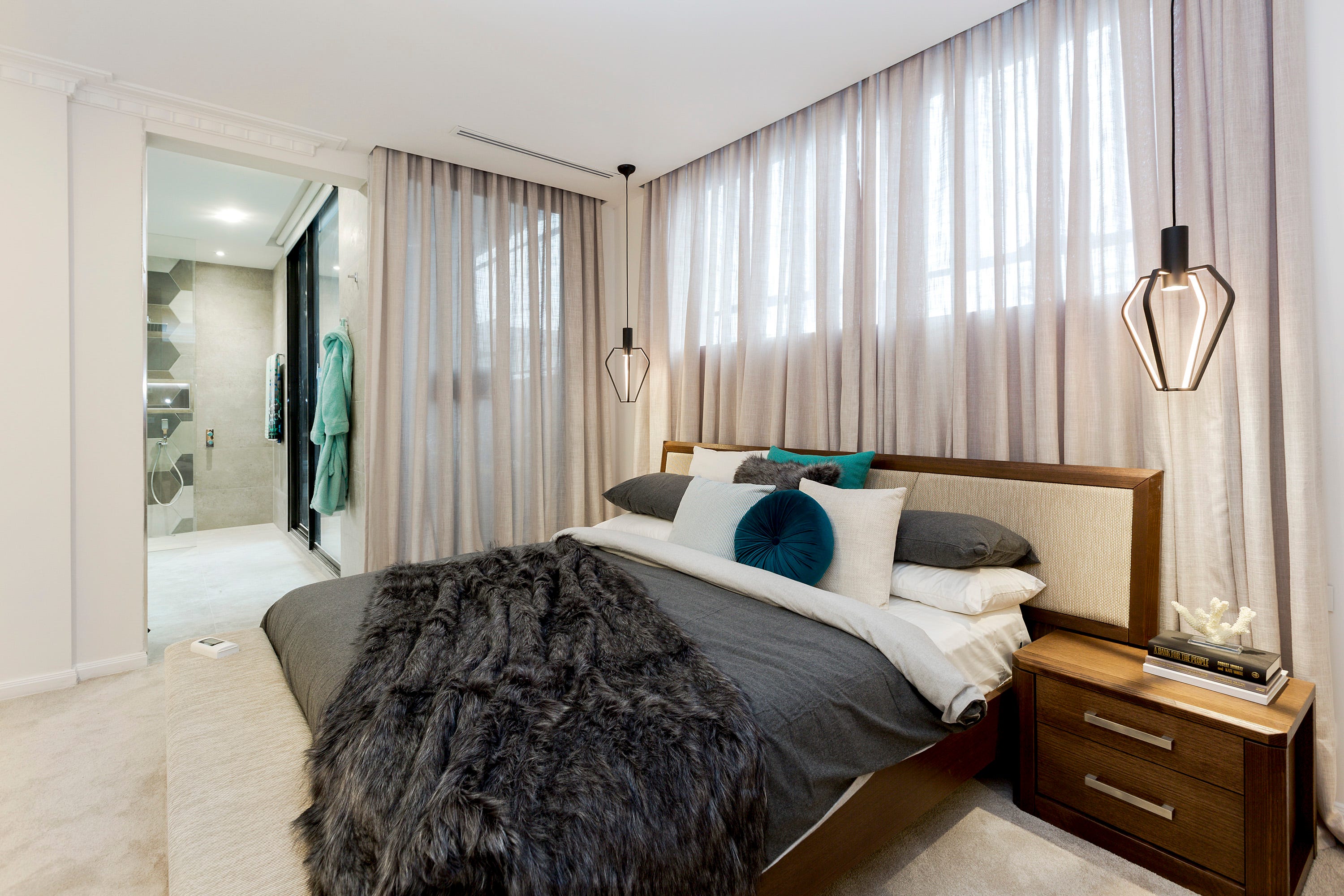 "We factored in the possibility of not winning a room," Kim says. "We're very aware of where we spend our money, so we don't run out by the end."
Kim and Chris envisioned the space as an adults' retreat, with anything you could possibly need, right there.
"We were really trying to tick all the boxes with the one space," Kim says. "It's our second living area, it's our study … and that artwork is just beautiful."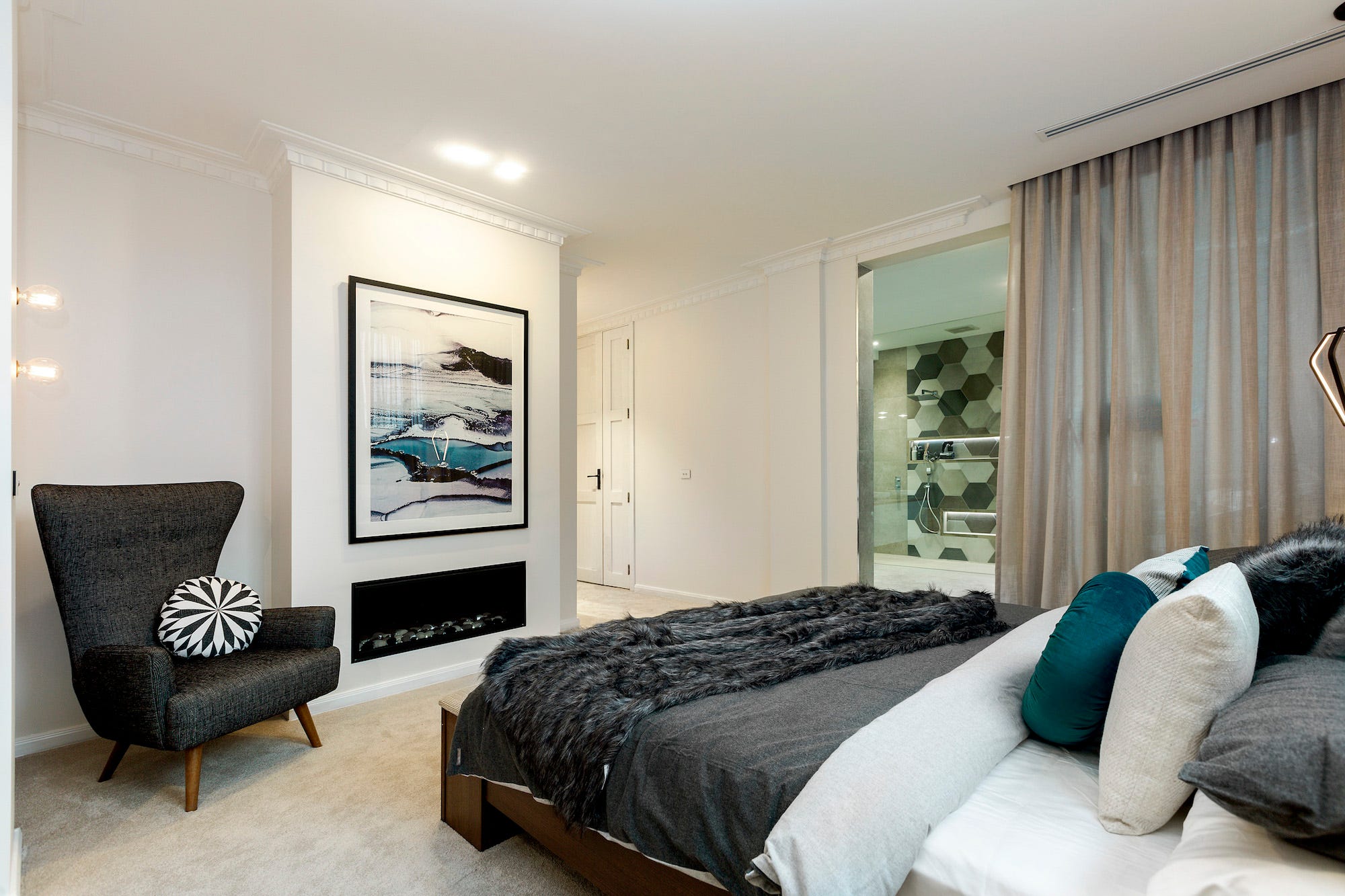 Took the words right out of our mouths. It was one of two pieces that Kim was considering for the grand space, and ultimately, it was its subtlety that won Kim over.
"When you look at it, it really says wow, but it doesn't pull your eye away from the other features in the room," she says. "It ties in with all the colours, it's warm and it gives the bedroom a really homely feel."
Kim and Chris had the advantage of more available space, but it would have come undone if the judges couldn't see what they'd done. They used a combination of sconces, pendants and strip lighting to ensure the space was perfectly lit at all times.
It's being touted as the apartment within the apartment, could it be what makes the difference come Auction Day? We'll find out soon enough.
Elsewhere on The Block…
Julia and Sasha know how to cultivate a mood using art. This week's selections, 'Gigi' and 'Ballerina', added a sense of luxury to their space.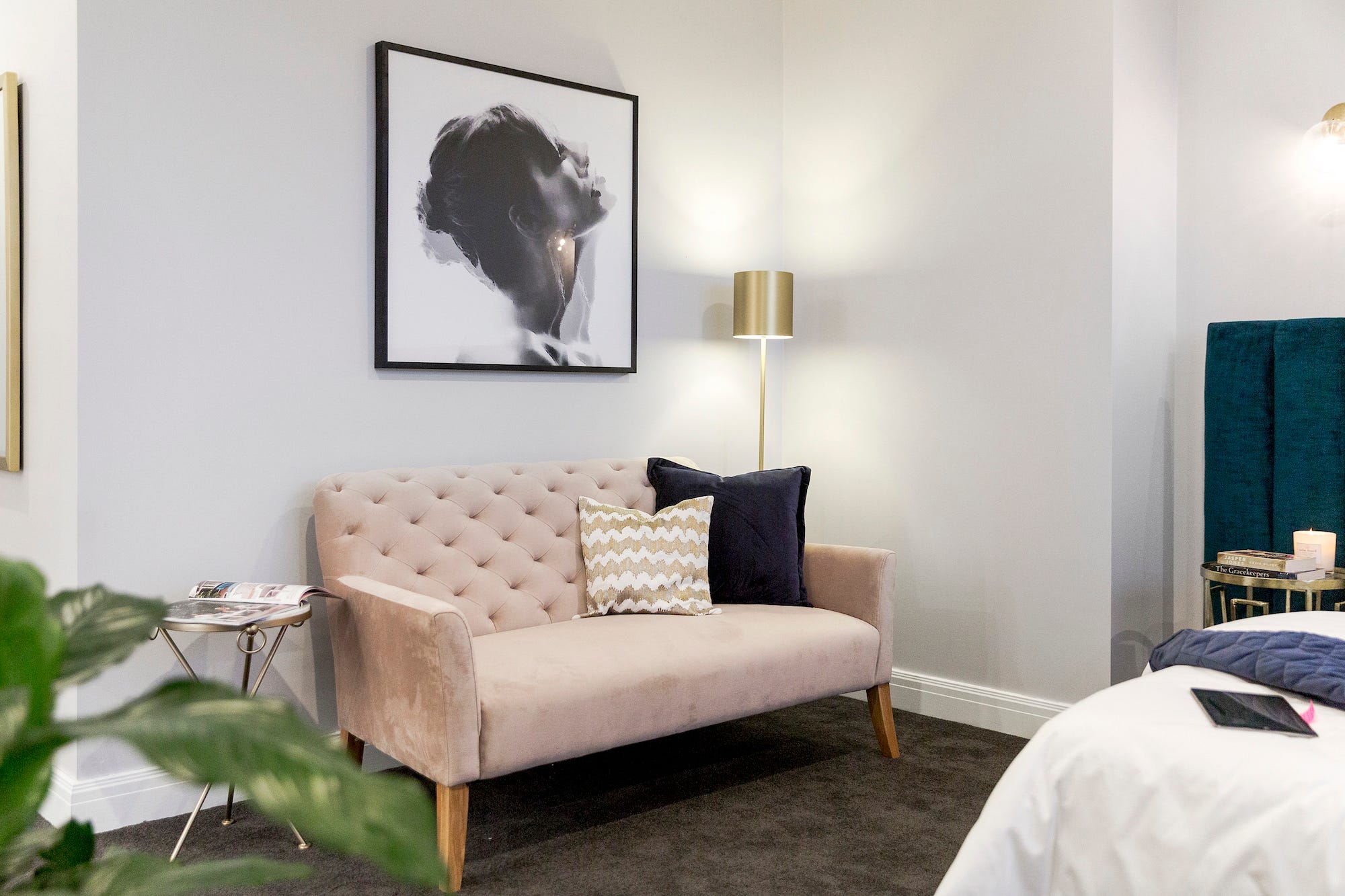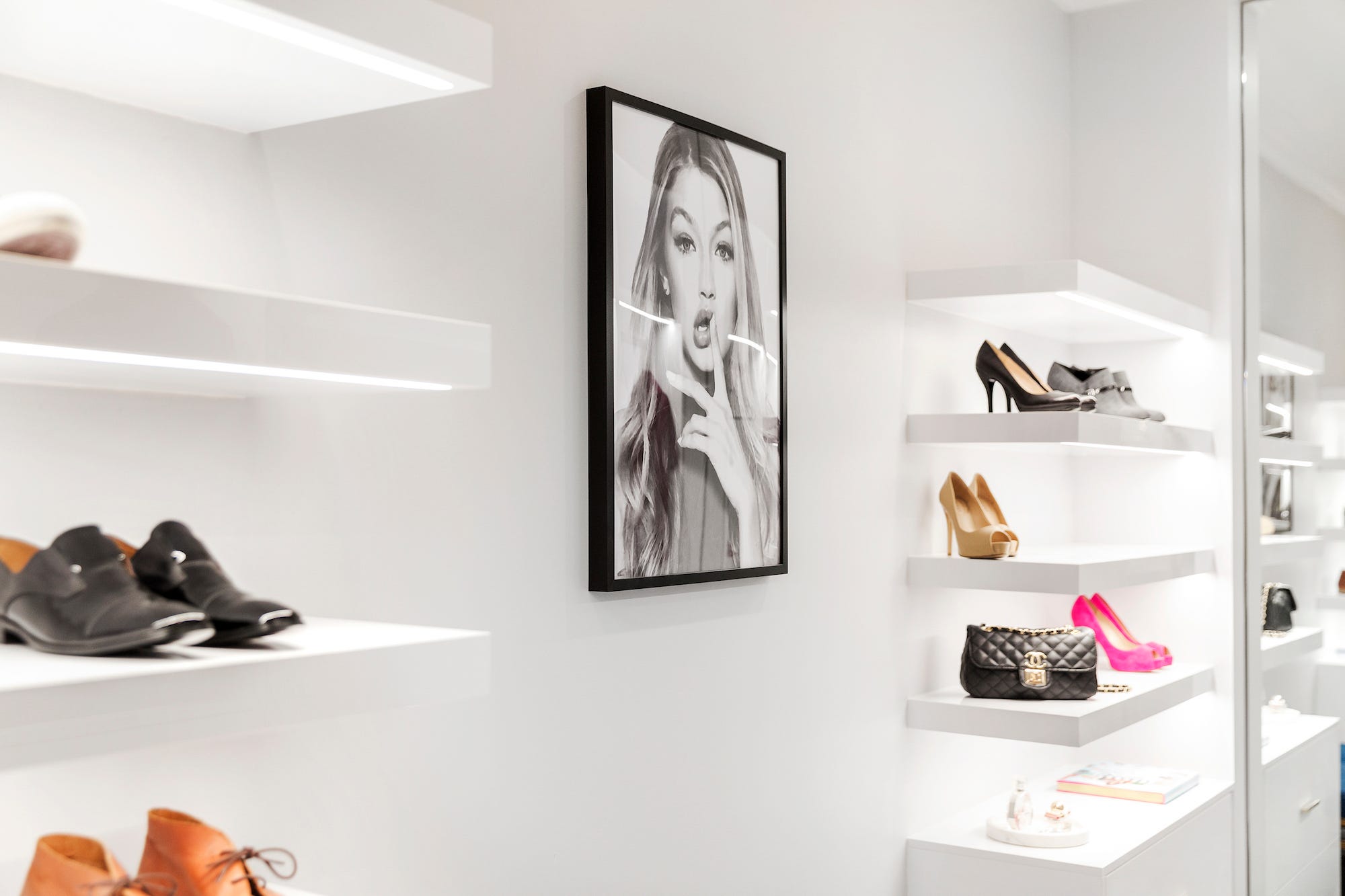 The boys did a lot right this week. If you're envious of Andy and Ben's breathtaking artwork, we now have an original artwork from the same artist.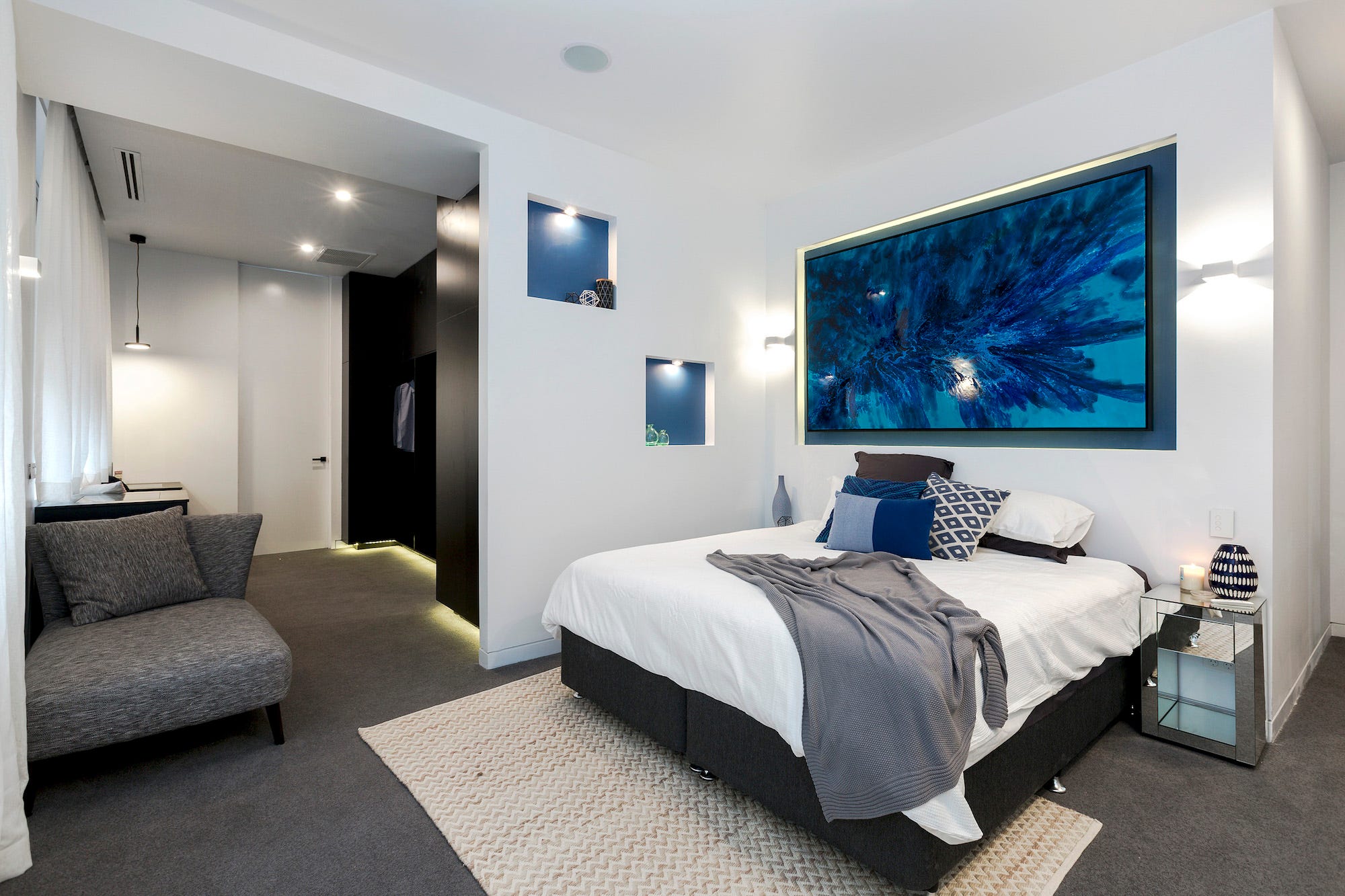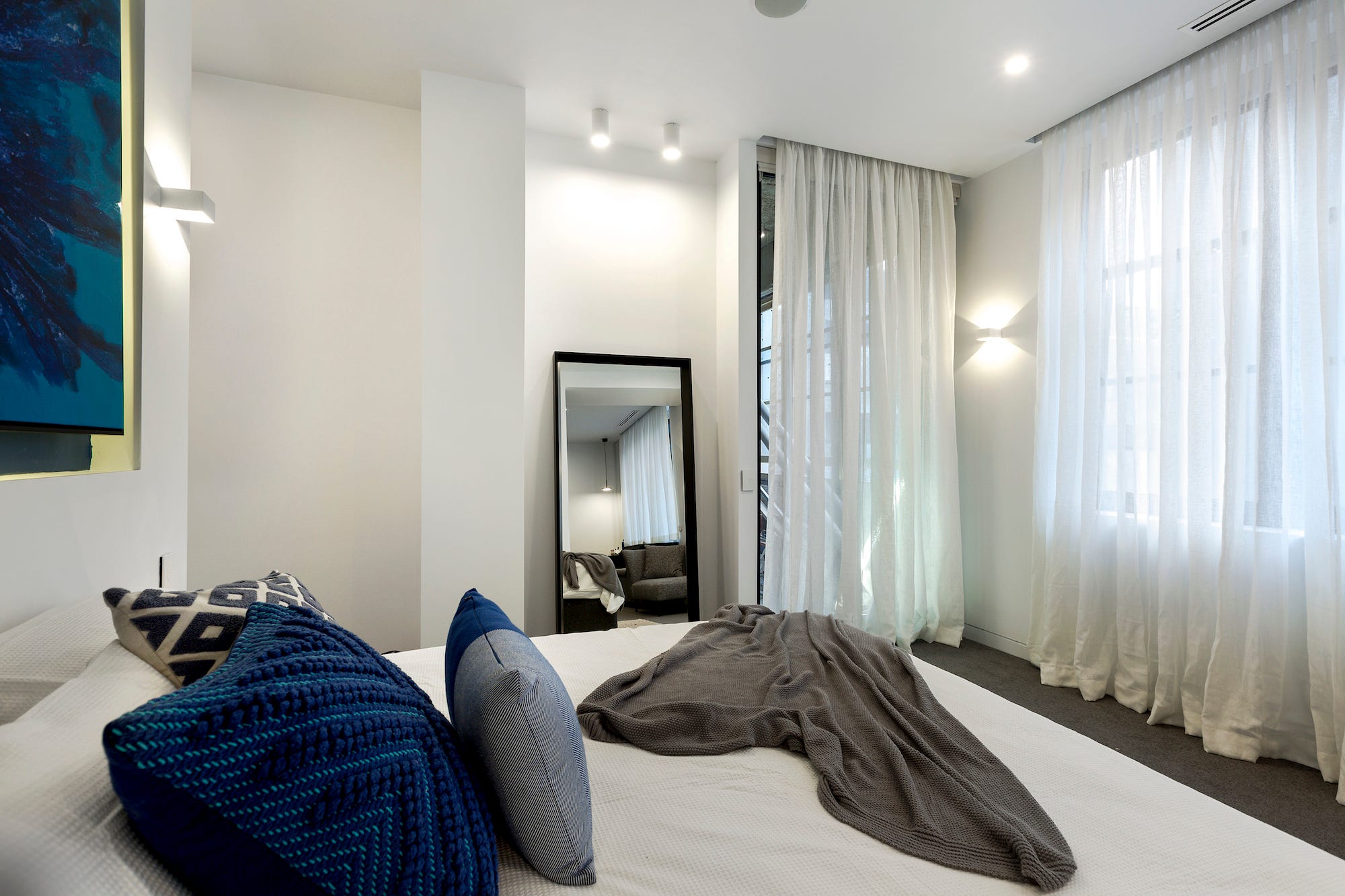 Dan and Carleen have found the perfect balance between Art Deco and contemporary. Add a touch of their style to your home with their bedroom wallpaper and ottoman.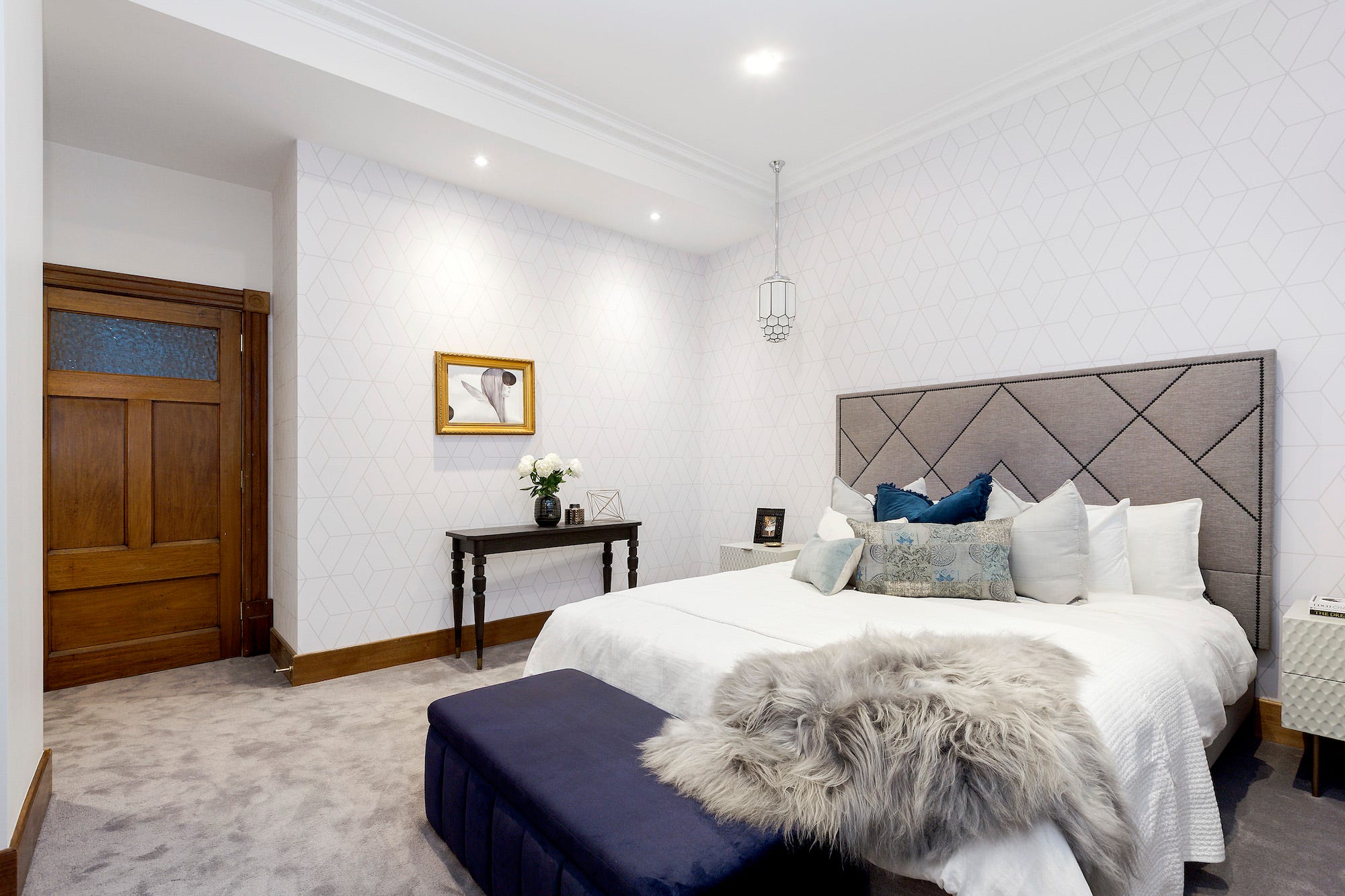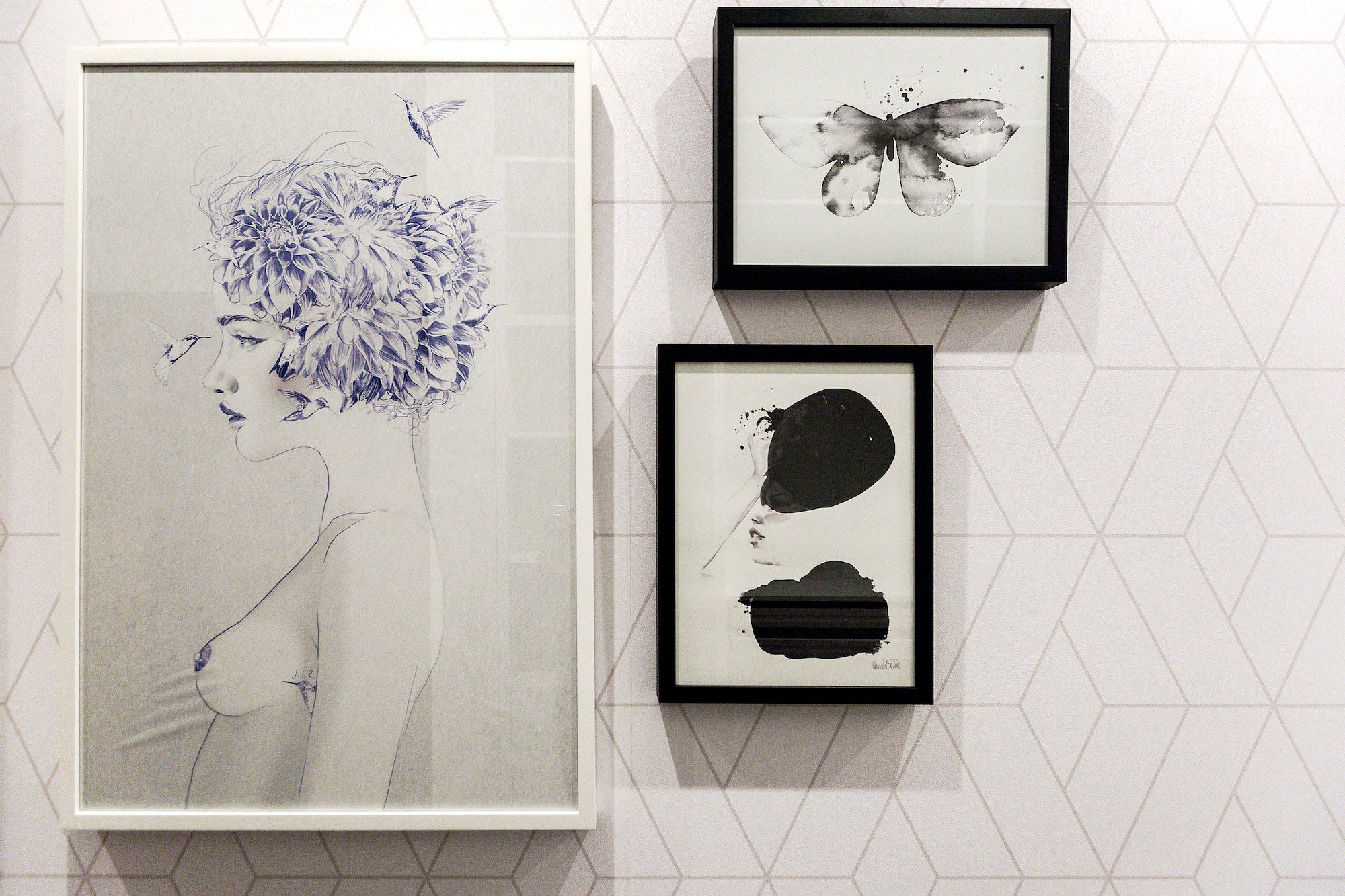 There's so much to love about Karlie and Will's freestanding mirror and leather armchair, but really, this week was all about that timber feature wall.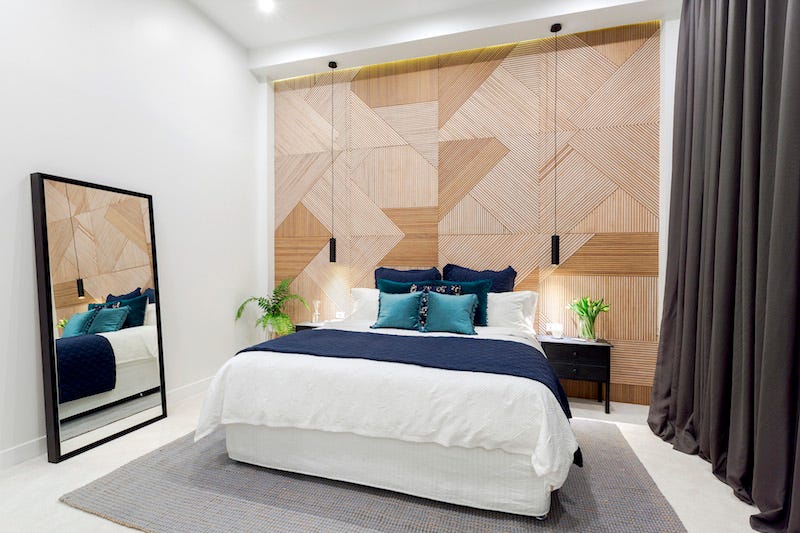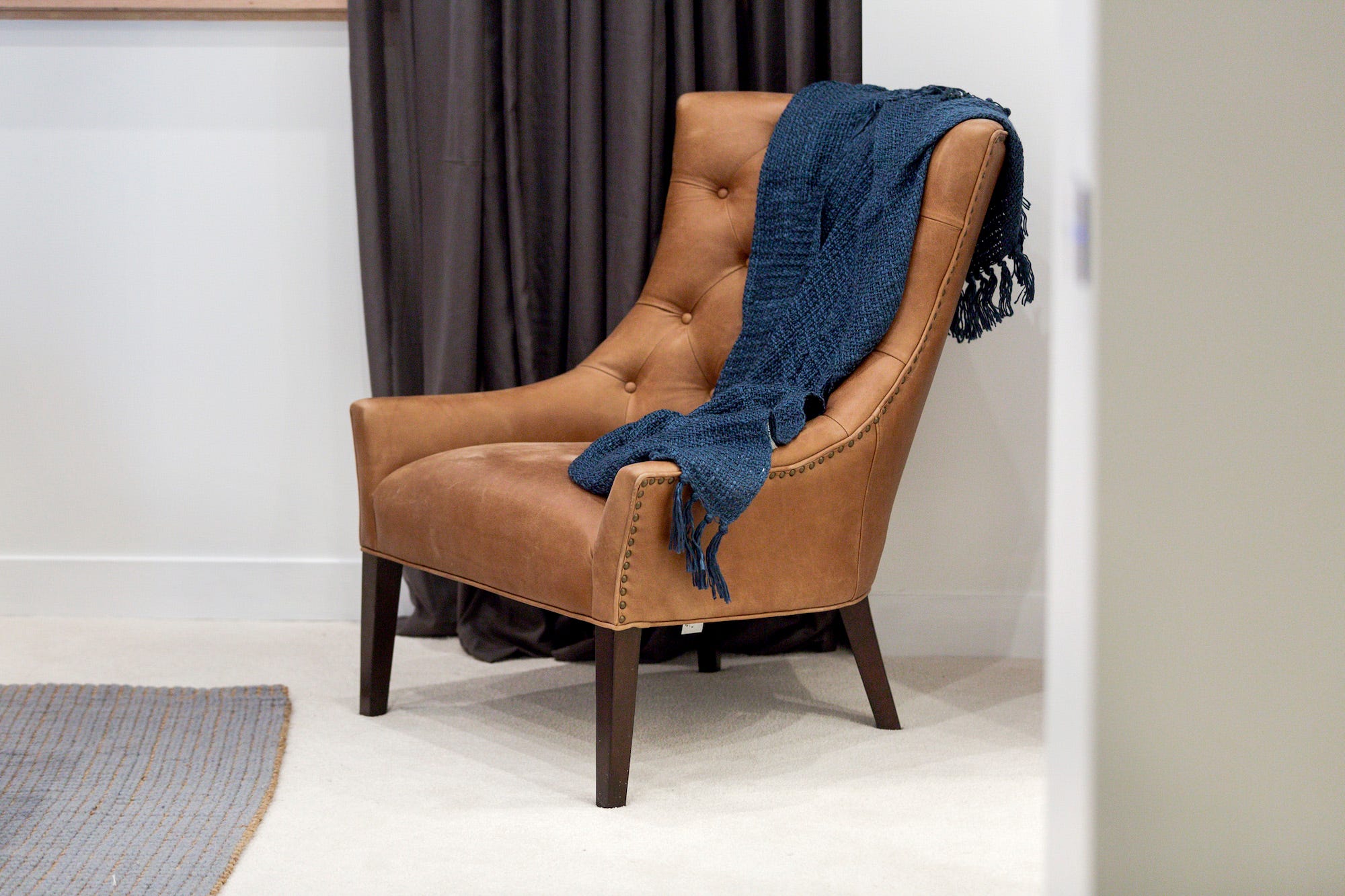 Whatever the size of your bedroom, make it your personal retreat with The Block Shop's finest styling suggestions.
Did you like this blog? Subscribe to our newsletter to be the first to receive news from The Block! And subscribe now to receive $20 off your next order.