Kim and Chris worked tirelessly to deliver the grandest Block bedroom ever. They were rewarded with the Room Reveal win, but it came at a cost …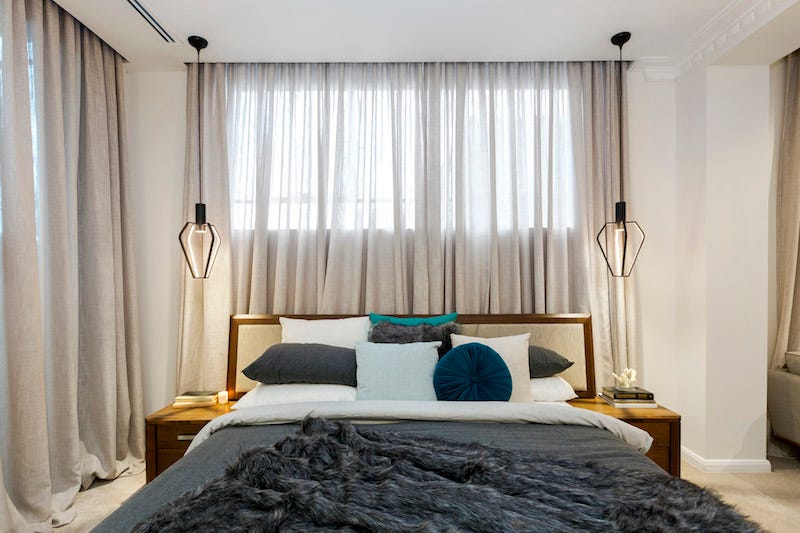 "We had so many challenges last week," Kim tells The Block Shop.
"We're still running the same budget as everyone else, but we had a bigger space, so we had to be very aware of what we spent. I still wanted the key features, the king-size bed, the high-end feel, but our space is almost triple the size of some other apartments' master bedroom."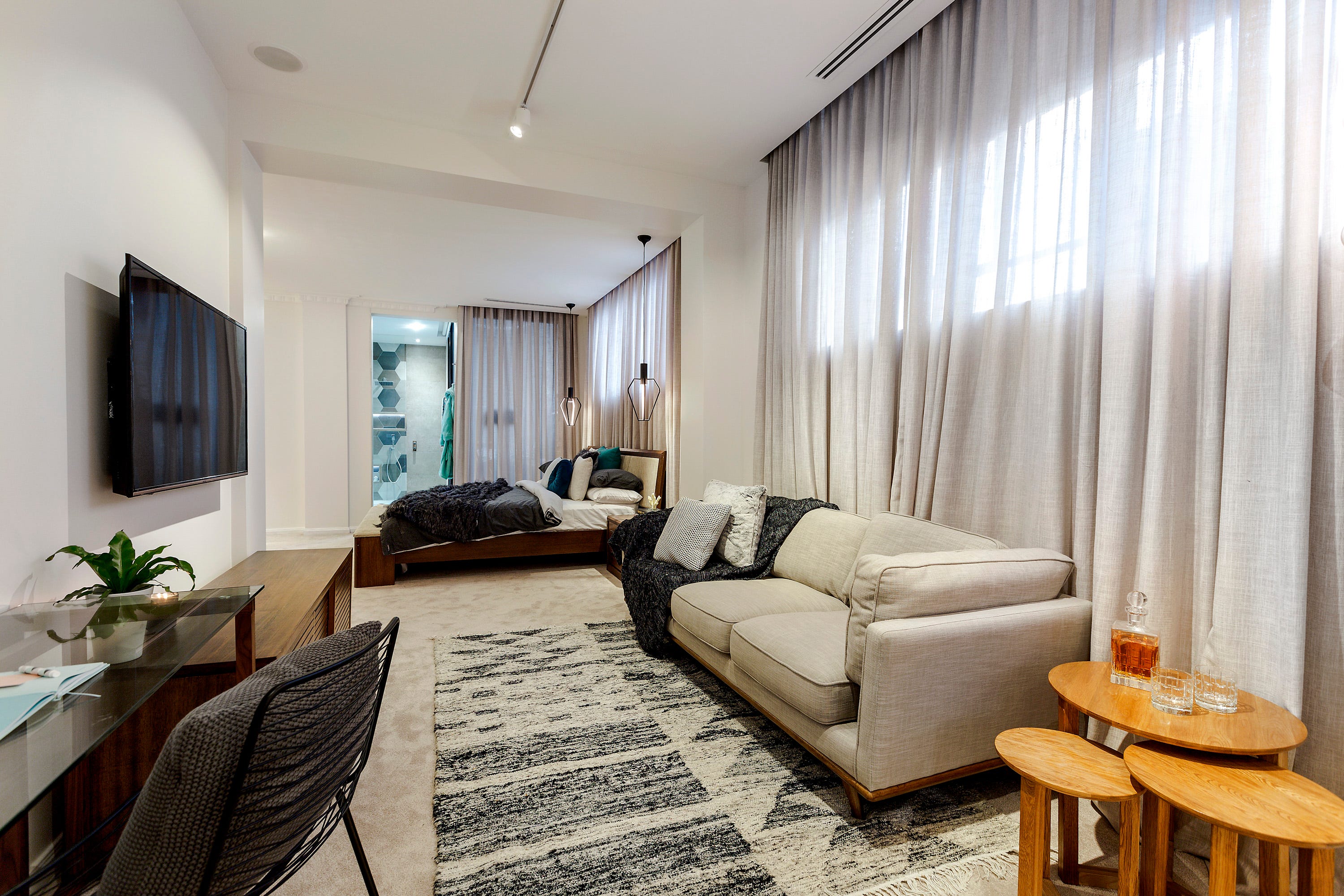 It was certainly a gamble. The judges fell in love, and the hope is, the buyers will too.
"This is an apartment in our apartment," Kim says. "The owner could basically rent it out, it has everything – the fireplace, the showers, the bath, the lounge, the study, everything. You could literally close the door and live in here.
"This is the space that will sell our apartment."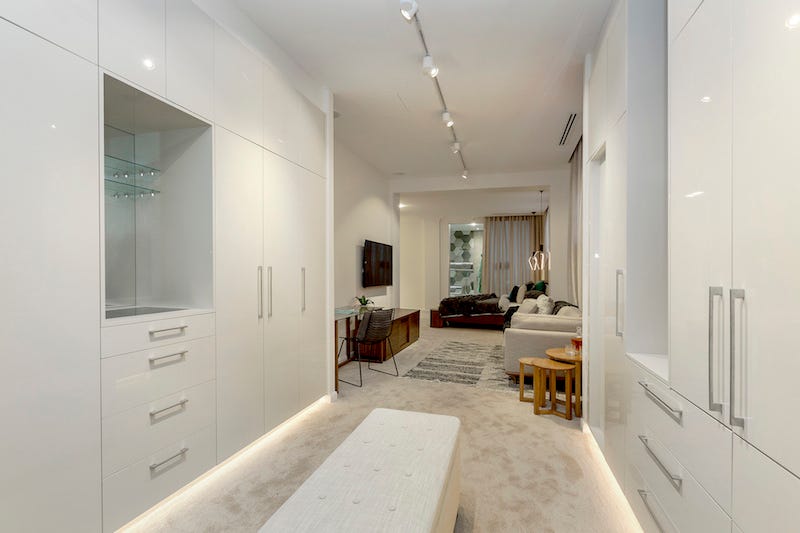 The judges agree that the size is certainly a big selling point. It's the grand, luxurious statement their penthouse needs to justify what will likely be a higher reserve.
"I'm going to stick my neck out here and say this is the most luxurious bedroom I have ever seen on The Block," Neale said.
It's going to turn a lot of heads when The Block opens for inspection, but other contestants are playing the real estate game too. Like Andy and Ben's extra bathroom, this massive master bedroom is an excellent choice that could be what tips the scales in their favour on Auction Day.
If Kim and Chris have won you over with their style, browse their selections today.
Enjoyed this blog? Get our blogs delivered straight to your inbox by subscribing here. And if you sign up today we'll give you $20 off your next order